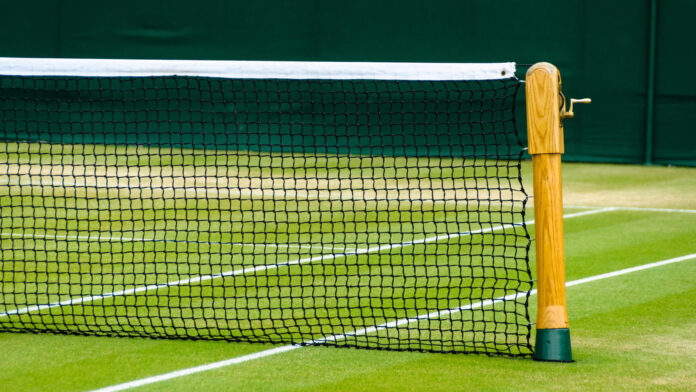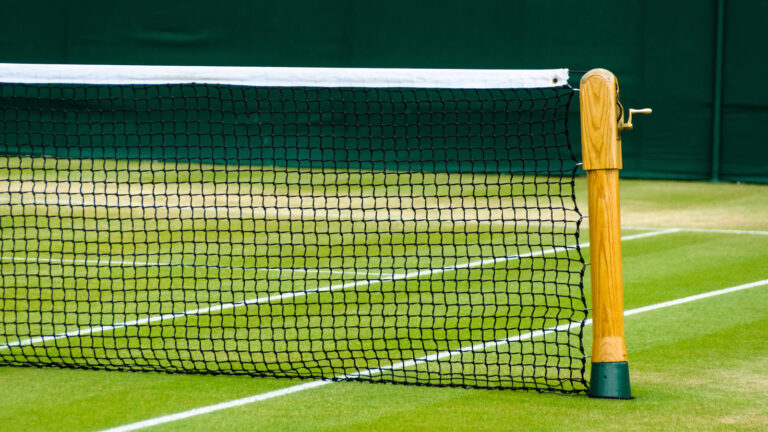 Amazingly, according to research the history of Tennis could well date back thousands of years, as far as Ancient Greece.
Although, Tennis as its known today is likely to have been developed from a handball game known as "Paume" (palm) in 12th century France. As its name suggests, this game was exclusive with the hand, with even the most basic racket still yet to be invented!
Much later "Paume" eventually developed into "Jeu de Paume" (palm game) which was eventually played with a leather glove and then a bat, known as "Battoirs", which lead the way to strung rackets for the first time in the 17th century. Despite these advancements, the game itself did not change.
Tennis From The 16th – 18th Century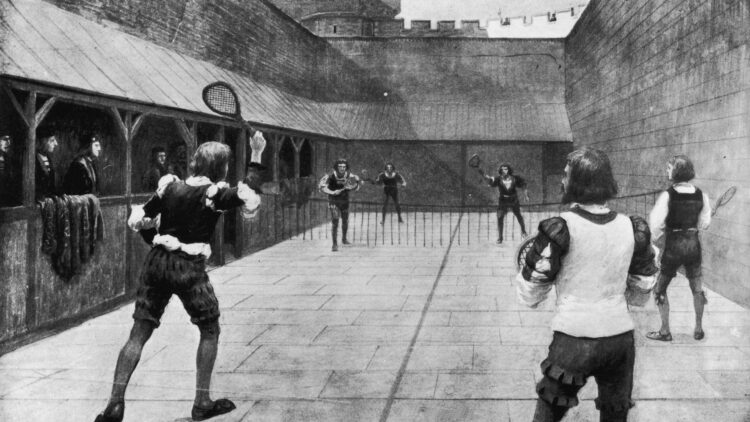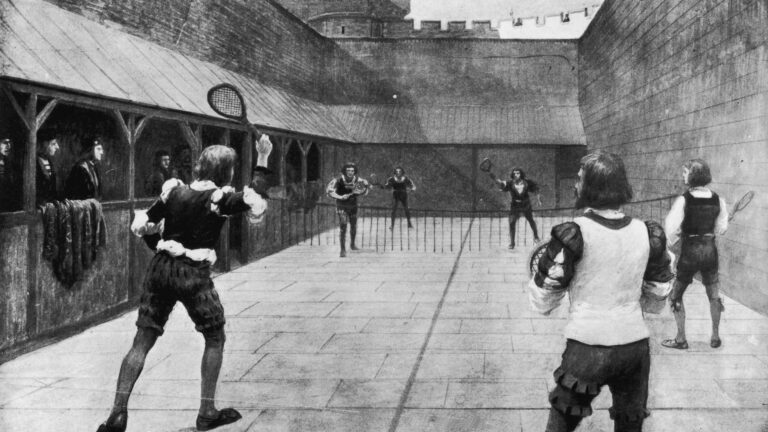 1530: English king Henry VIII builds a tennis court at Hampton Court Palace. Sadly the original court no longer exists, however, a court was rebuilt in 1625 which is still in use, today!
1583: The first racquet was invented in Italy
Tennis In The 19th Century
1870: All England Croquet Club established in the Wimbledon district of London
1873: Major Walter Wingfield invented a version of Real Tennis that can be played outdoors on a lawn
1874: First Lawn Tennis Tournament takes place in the USA
1875: Henry Cavendish Jones convinces the All England Croquet Club to replace a Croquet court with a lawn Tennis court
1877: First World Championship held in Wimbledon, UK
1880: Birth of the Overheard Smash shot
1881: First US Open Tennis Tournament
1884: First Men's & Women's Double Championships
1887: First Women's U.S. Championships is held
1888: Lawn Tennis Association Founded (LTA)
1891: First French Championships are Played
1896: Tennis is one of the main sports in the first modern Olympic Games
1897: French Championships are open to Women for the first time
1899: The England Croquet Club changed its name to the All England Tennis & Croquet Club
Tennis In The 20th Century

1900: International Lawn Tennis Champions Trophy founded – later known as the Davis Cup
1905: Australasian National Championships Founded – Later known as the Australian Open
1913: ILTF Founded – later became ITF in 1977
1919: Suzanne Lenglen wins her first Wimbledon title
1922: Australasian Championship opens for Women for the first time
1924: Tennis withdrawn from Olympic Games
1925:
– French Residents Only rule dropped from the French Championships
– Australasian championships became Australian Championships and would be hosted only in the territory of Australia
1927:
– The French Tennis Association build the Roland Garros stadium – Named after a French fighter pilot who fought in WWI
– In the Wimbledon Championships idea of seeding players was presented for the first
time
1928: Roland Garros hosts the French Championships for the first time
1930: Tennis Rackets undergo an improvement as one-piece Ashwood rackets are replaced with laminated wood
1933: Australian Jack Crawford comes within one set of winning all four major titles in the same year. Winning the Australian Open, the French Open, and Wimbledon and was beaten in the final of the U.S. Open in five sets
1938: Don Budge becomes the first Tennis player to win all 4 Grand Slam Championships in the same year
1947: Jack Kramer wins Wimbledon after turning professional in just the previous year
1950: Pro Tour created by Jack Cramer becomes very popular with both amateur Tennis players and the public
1953: Maureen Connelly becomes the first woman who wins all 4 Grand Slam Championships
1960: The debate for the idea of Open Tennis is defeated by just 5 votes – It meant the four Grand Slam tournaments remained purely for 'amateurs', and any man who had won a couple of majors in their early 20s was likely to leave the official circuit to earn money as a touring professional
1967:
– A major advancement in Tennis rackets appears with the first metal Tennis racket, thanks to Wilson.
– Wimbledon holds a demonstration tournament for professionals and declares that its 1968 championships will be open to all participants, amateurs, and professionals
1968: The "Open Era" of Tennis begins
1968: The first official "open" Tennis tournament takes place at Bournemouth, England
1969: Rodney George "Rod" Laver of Australia becomes the first man to win a pure "open" Grand Slam
1970: The tiebreak is introduced to Grand Slam tennis
1972: The Association of Tennis Professionals is formed and Jack Kramer is chosen as first Executive Director
1973: Wimbledon is boycotted by the ATP following the suspension of Yugoslav Nikki Pilic
1974: Bjorn Borg wins his first Grand Slam singles title at the French Open. Having won his first top level singles title just two weeks previous in the Italian Open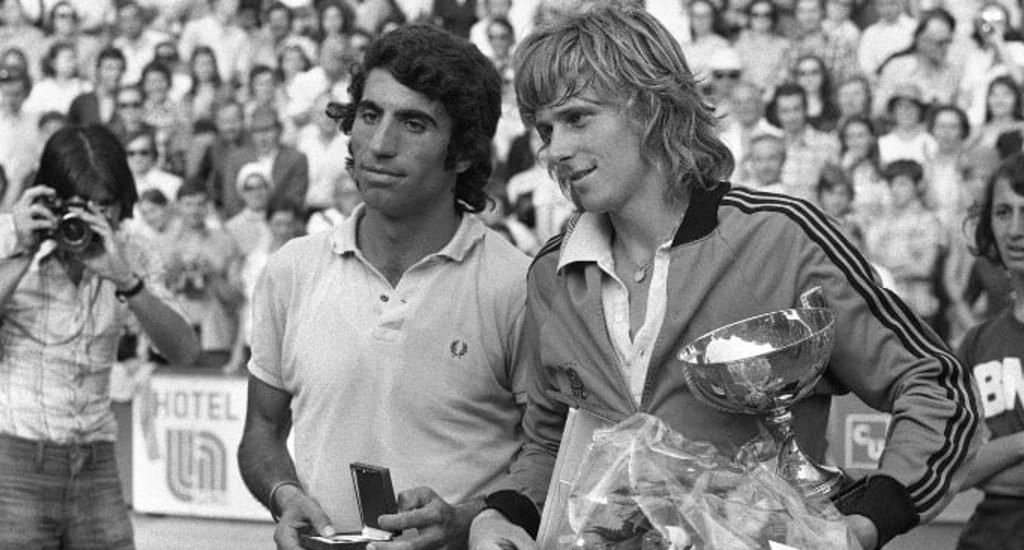 1976: Further improvements of Tennis rackets are made with the appearance of the first graphite and fiberglass racket, Thanks to Howard Head
1977: US Open is moved to Flushed Meadows
1980: The Tiebreaker shootout record is broken in a 34 point shootout in the Wimbledon Championships final when Bjorn Borg has seven championship points to beat John McEnroe in four sets, McEnroe wins the seventh point to take the match into a fifth and final set, which Borg wins 8-6.
1984:
– Clay develops into a temporary indoor surface when Sweden becomes the first country to install a makeshift clay court for a Davis Cup tie
– Tennis also returns to the Olympic Games as a test event for under-21 players at Los Angeles, won by Stefan Edberg and Steffi Graf
1985: The German player Boris Becker was the youngest ever and first unseeded Wimbledon Men's Singles Champion at the age of just 17
1988: The Australian Open Championships moves into a new national Tennis center at Flinders Park, later renamed Melbourne Park. The first Tennis stadium with a retractable roof
1989: The ATP transforms itself from a players' union into a touring body
1990: Martina Navratilova became the Wimbledon ladies Singles Champion for a record 9th time.
1994: Tennis on grass is played in indoor conditions for the first time
Tennis In The 21st Century
2000: The ATP drops 'Tour' from its name
2001: Goran Ivanisevic of Croatia became the first Wimbledon wildcard ever to win the Men's Singles title
2002: Venus and Serena Williams become the first sisters in Tennis history to be ranked #1 (Serena) and #2 (Venus) in the WTA world rankings list
2003: Pete Sampras retires from Tennis after the US Open. He won 64 singles titles!
2004: Roger Federer becomes the first man in Tennis history since Mats Wilander in 1988 to win three of the four grand slam events (Australian Open, Wimbledon, and the U.S. Open) in a single calendar year
2005: The ATP introduces a different scoring system for doubles matches, with sudden-death points at deuce (no advantage) and the first-to-ten-points tiebreak in place of a final set.
2006:
– Tennis legend Andre Agassi retires on 3rd September 2006 following a 7-5 6-7(4) 6-4 7-5 defeat to Benjamin Becker in the third round of the US Open.
– The right for players to challenge dubious line calls by electronic review is introduced in the Miami Masters Series tournament, known as Hawk-Eye, making its Grand Slam debut at the US Open later in the same year
2007: On 19 May, Rafael Nadal claims 81 straight wins on clay to set a new all-surface record. His run was ended by Roger Federer in the Hamburg Masters final the following day.
– On the 9th September of this year, Roger Federer became the first man in Tennis history since Bill Tilden in the 1920s to win 4 US Open titles in a row, beating Novak Djokovic in the final
2008: Federers' incredible grass-court winning streak in the Open Era ends in 2008 Wimbledon final when he's beaten by Rafael Nadal. He won a record 65 consecutive matches on grass, running from 2003 to 2008
2009:
2010: The longest Tennis match on record occurred between John Isner and Nicolas Mahut at Wimbledon in 2010. Lasting 11 hours and 5 minutes and was contested over three days! John Isner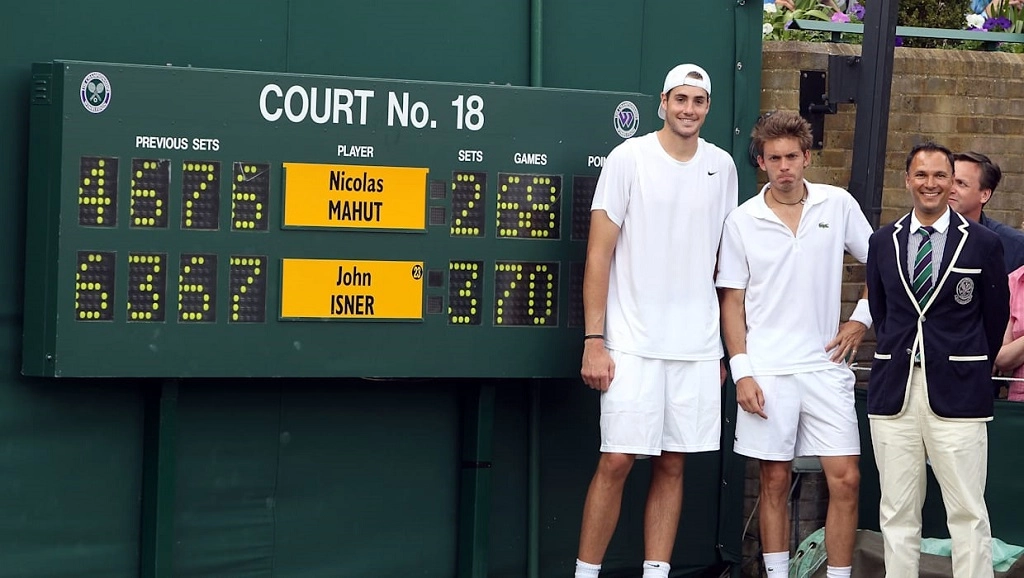 2013: Andy Murray wins his first Wimbledon title. Making him the first British player in 77 years to win the Wimbledon title, last won by Fred Perry in 1936
2017: Roger Federer wins a record 8th Wimbledon title. Overtaking Pete Sampras (Open Era) and William Renshaw (Amateur Era)
2020: All major Tennis tournaments are canceled due to the COVID-19 pandemic. The first time the sport has been halted worldwide since WWII