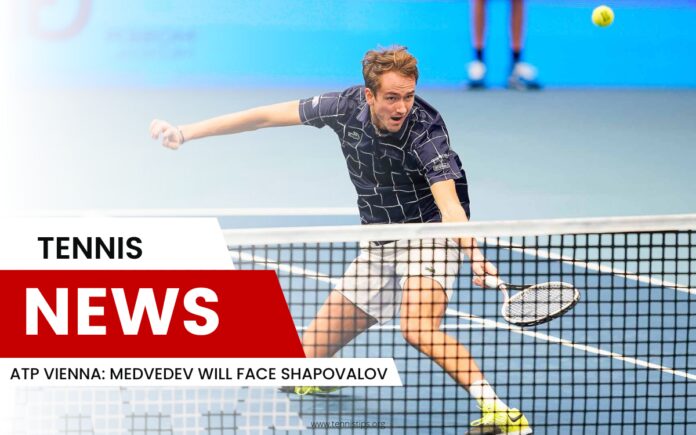 Russian tennis player Daniil Medvedev will face Candian Denis Shapovalov in the ATP Viena tournament finals. Yesterday, he managed to beat Bulgarian Grigor Dimitrov in two sets – 6:4, 6:2 after an hour and 26 minutes of play.
On the other end, Shapovalov was better in a duel against Croatian player Borna Coric in two sets – 7:6, 6:0. The first set ended in a tiebreak, and it was very intense, but Shapovalov just got unleashed in the second set and convincingly won.
This finals game will be the sixth time that Medvedev and Shapovalov meet on the ATP tour. Medvedev was more successful in these duels so far as he managed to win three times over Canadian, who had two wins. The winner also gets a prize pool of 439.305 euros.