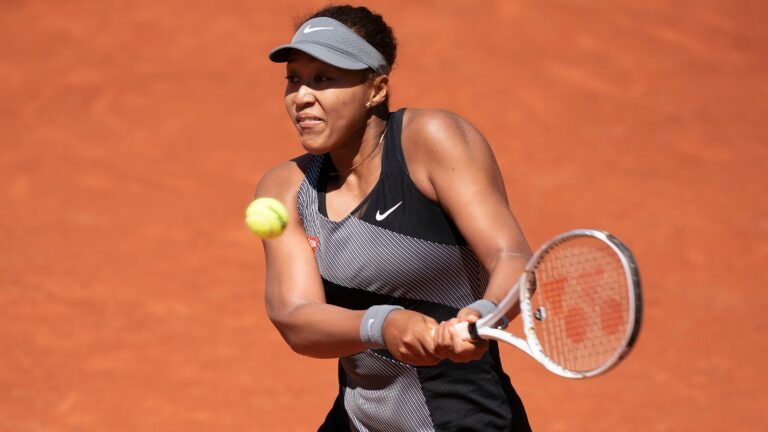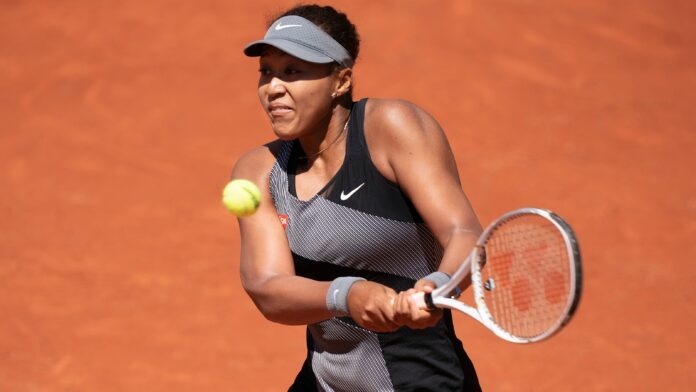 Tennis is a popular sport that enhances your physical and mental strength. It is not an expensive game and does not cost you much. There are few essentials that you will require while playing tennis. The beginners usually get confused about the equipment they need to play tennis. If you are a beginner at this game, keep reading this article till the end because this article is based on solving your confusion regarding the tools needed to play tennis.
When I started playing tennis, I only had two primary pieces of equipment like a racket and a ball. Once you master from beginning to advanced level, you will need more additional tools for playing tennis. In this article, you will learn about the equipment required for a tennis player, which will help you find the important tools that are the backbone of tennis.
Tennis Equipment List – Ultimate Guide
Must-have Essentials:
1. Tennis Racket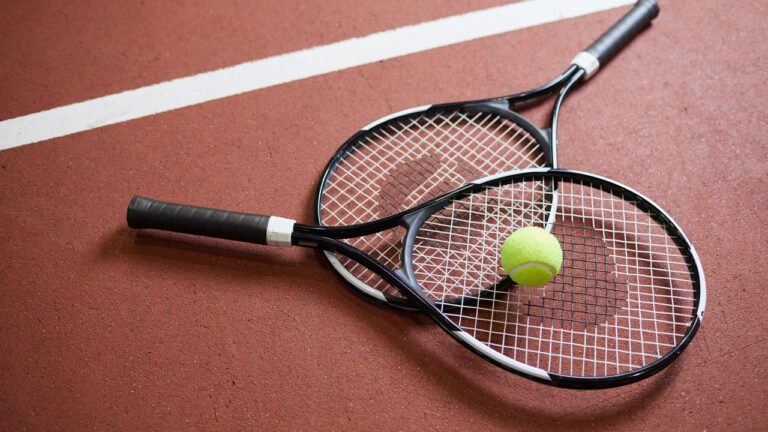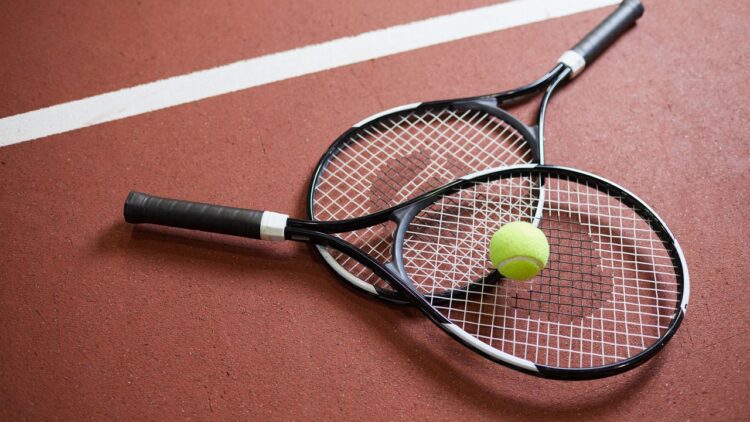 Tennis Racket is one of the crucial pieces of equipment that you will need to play tennis. Without a racket, you can't play tennis. The racket comes in different shapes and sizes. Choosing a racket that gives you comfort and provides you with balance will enhance your play. You can get a racket that is made with alloy or wood. It depends upon your convenience with the tool.
Choose a racket that has a firm grip, excellent string quality, and has lightweight. I prefer to use a racket with a good grip size and quality because it will allow you to swing the racket with more force. A lighter-weight racket will allow you to play the game for extended hours without being tired.
2. Tennis Ball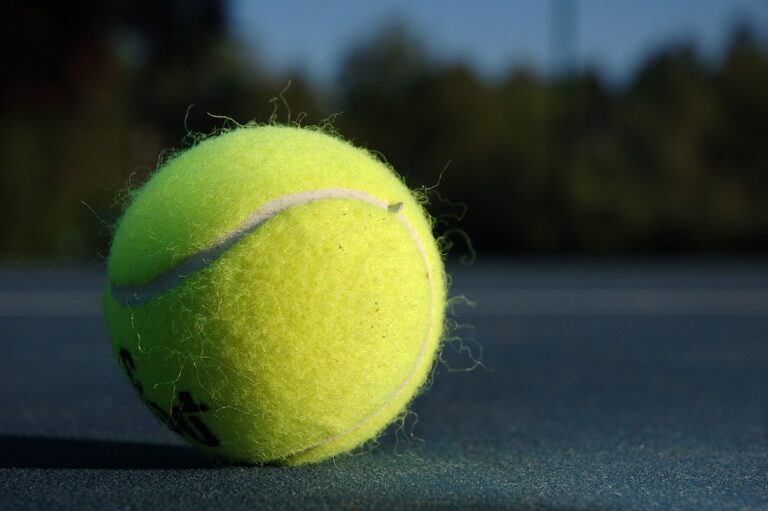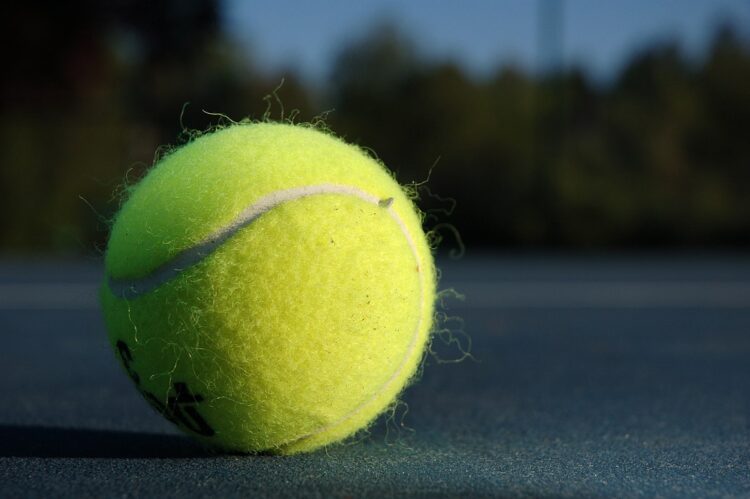 The other most important tool is the tennis ball. The racket is of no use if you do not have a ball. Nowadays, manufacturers are designing a variety of tennis balls based on size and pressure. I would recommend choosing a tennis ball that has a diameter of 2.5mm. The usual spherical yellow balls with 2.6inches in length will be great for practice games. If you are playing in a tournament, use a ball you practice before the match because it takes time to be comfortable with a new tennis ball.
Additional Essentials
3. Tennis Net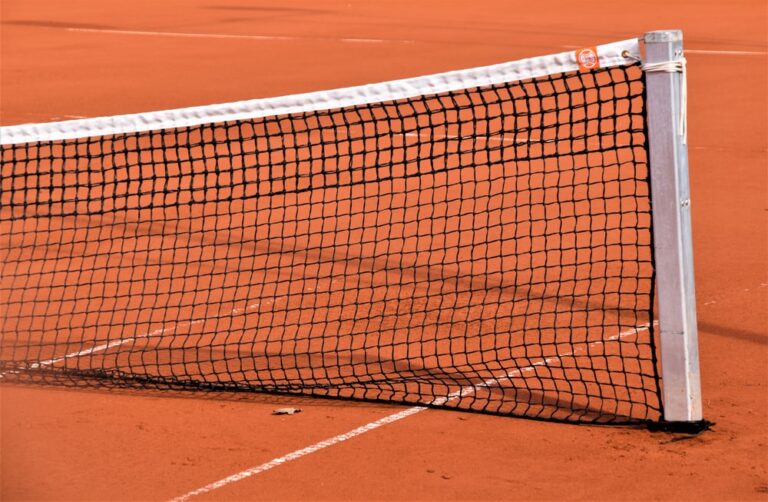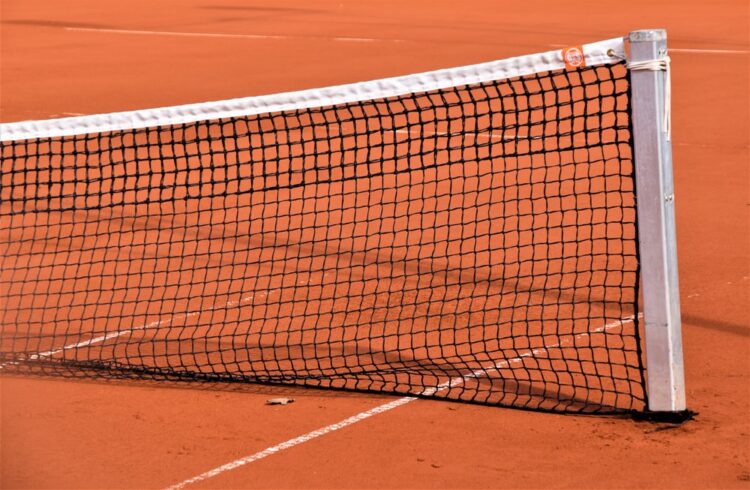 If you are playing on a tennis court, you will need a net to separate between two sides. The tennis net should be tied at an equal distance of two sides, and it should be above the ground for almost 3 feet. The rectangular tennis net is made with a cross net so that a tennis ball can not pass through it.
4. Tennis Shoes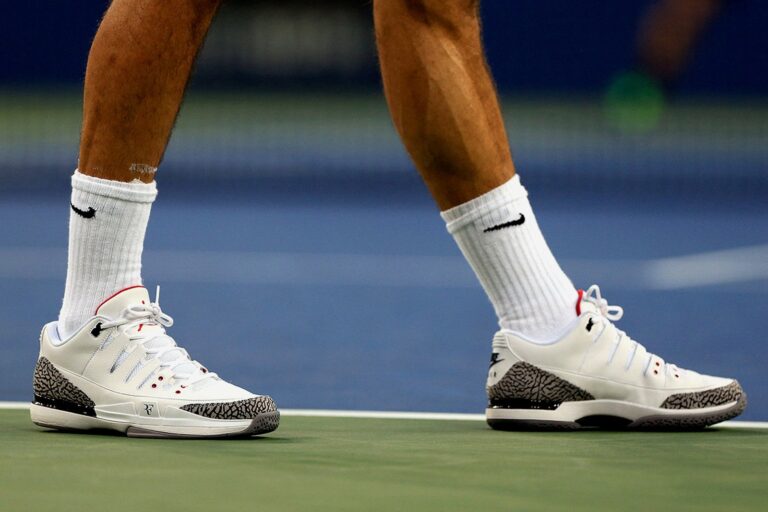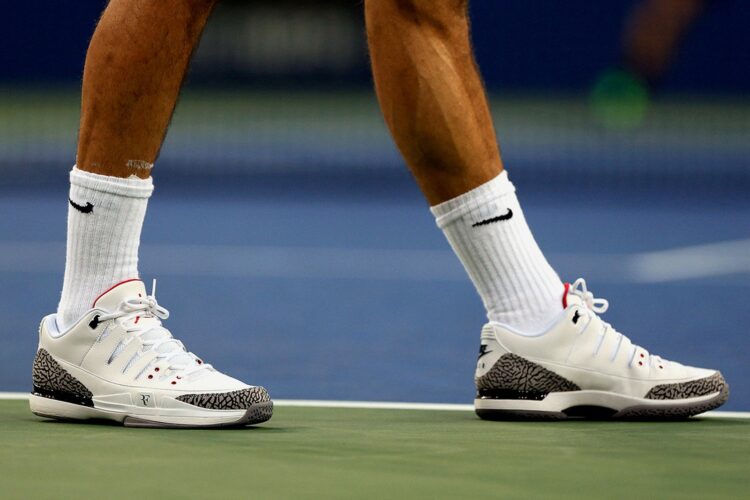 Tennis shoes will enhance your game as you can move briskly for the tennis ball on the court. The more comfortable and fit shoes you wear, the more efficient your sports performance will be. Running shoes are made for running and not for tennis courts, as tennis shoes provide stability and strength to the player. Therefore, I would recommend wearing tennis shoes rather than running shoes on the tennis court.
5. Clothing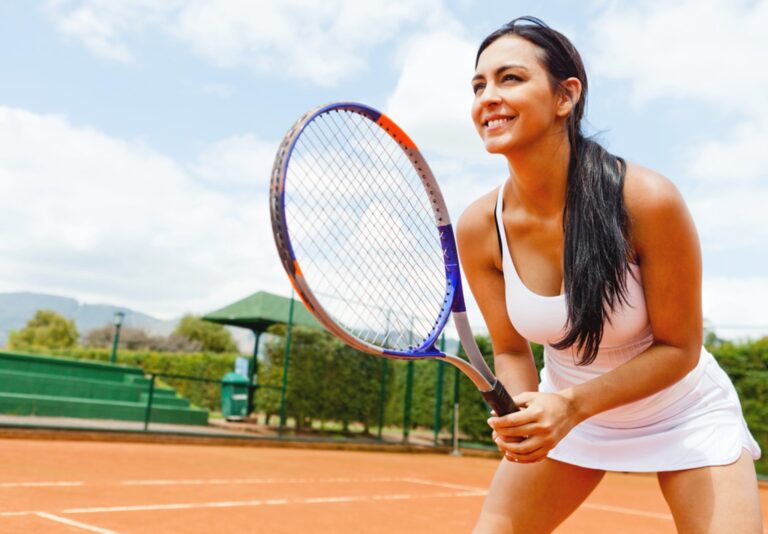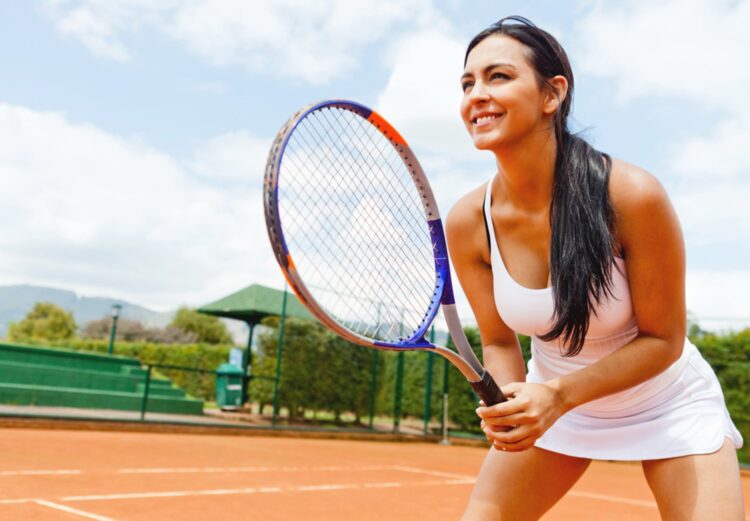 This one is optional for the players. You can choose to wear whatever you are comfortable with. I would suggest wearing a t-shirt made of polyester because the polyester absorbs sweat and will keep you sweat-free during the game. Additionally, skirts and small shorts above the knees are a comfortable option for female tennis players.
6. Racket Grips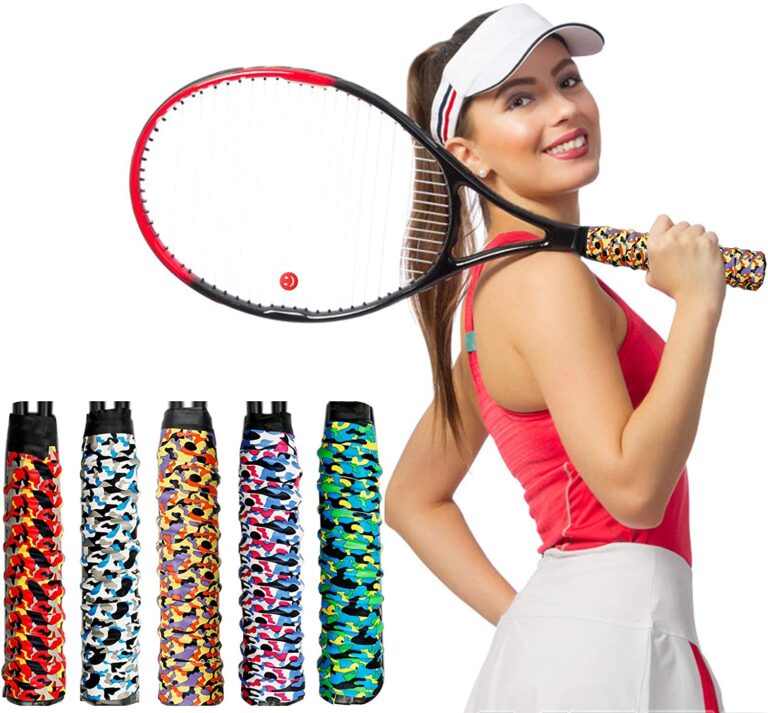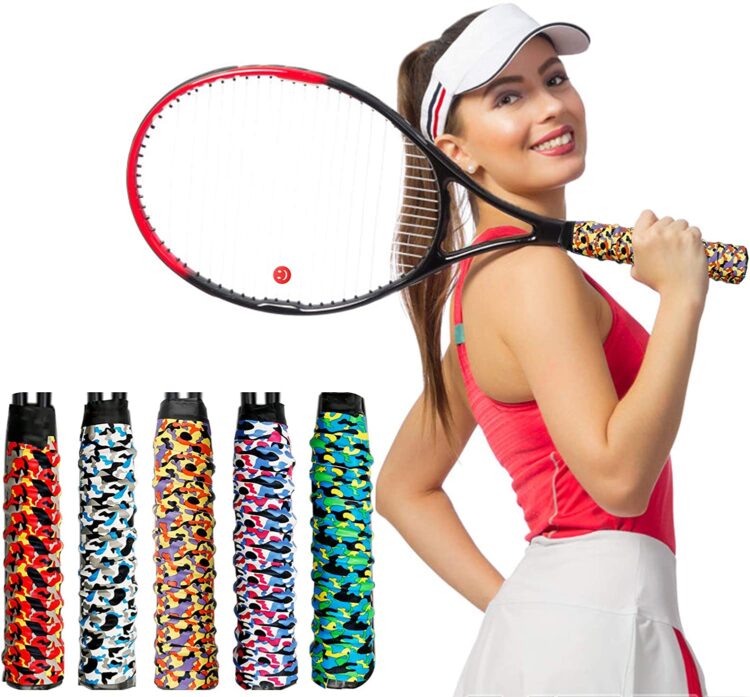 Racket grips are additional equipment you can acquire for the ease of a tennis game. Extra racket grips will keep you from worrying about the discomfort of the old racket grip. I would suggest you buy a leather grip because, in my opinion, they are the best ones.
Furthermore, They are a bit expensive but last longer. The grip size is an essential factor to note while changing a racket grip. You can ask for a professional recommendation and buy the correct grip size for your tennis racket.
7. Water Bottle & Sunscreen


While playing on a tennis court, you may feel dehydrated, so you should keep a water bottle with you. Water bottles come in a variety of sizes and colors. You can get whatever material and size you want. Professionals highly recommend sunscreen as the player is mostly playing under direct sunlight, so your skin may get affected by the heat. Keep a high-protection sunscreen and apply it before the game. If you sweat a lot, reapply the sunscreen.
8. Sweatbands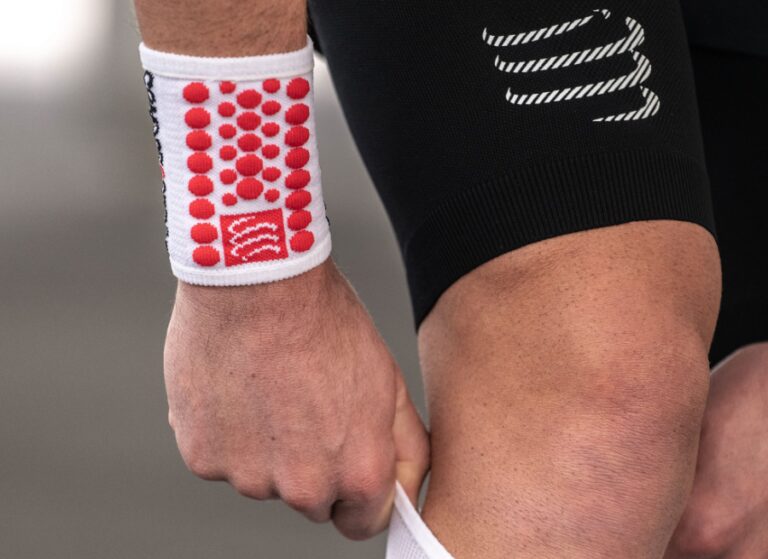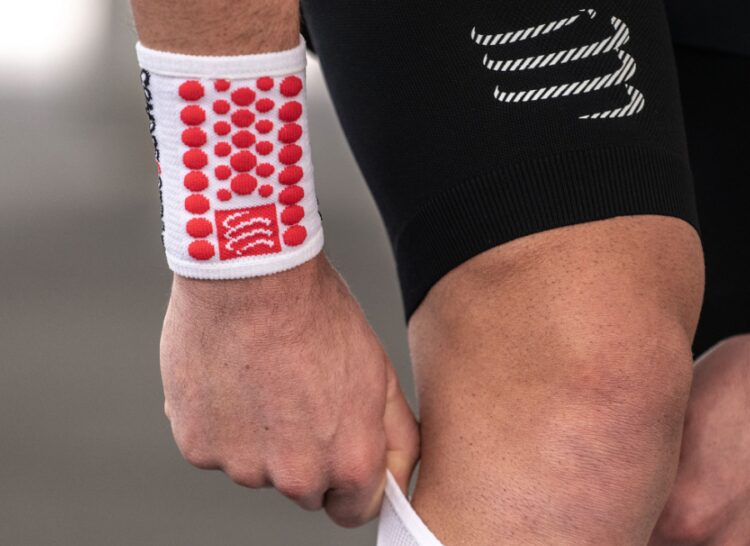 While playing on the tennis court in direct sunlight, you will sweat a lot. So for keeping the sweat away, use sweatbands. These bands include wrist and headbands. Wrist bands are used to keep the sweat away from the player's palm.
Wet racket grip might affect the player's efficiency during the play. You can use headbands to keep your hair away from coming to your face. You can also use a sweat-absorbent tight cap instead of a headband.
9. Tennis Rebounder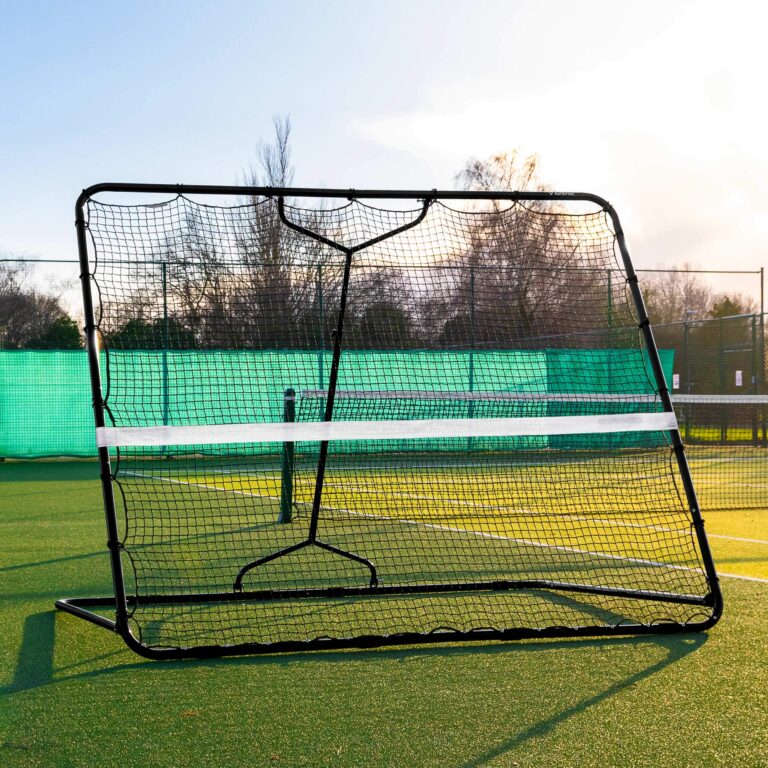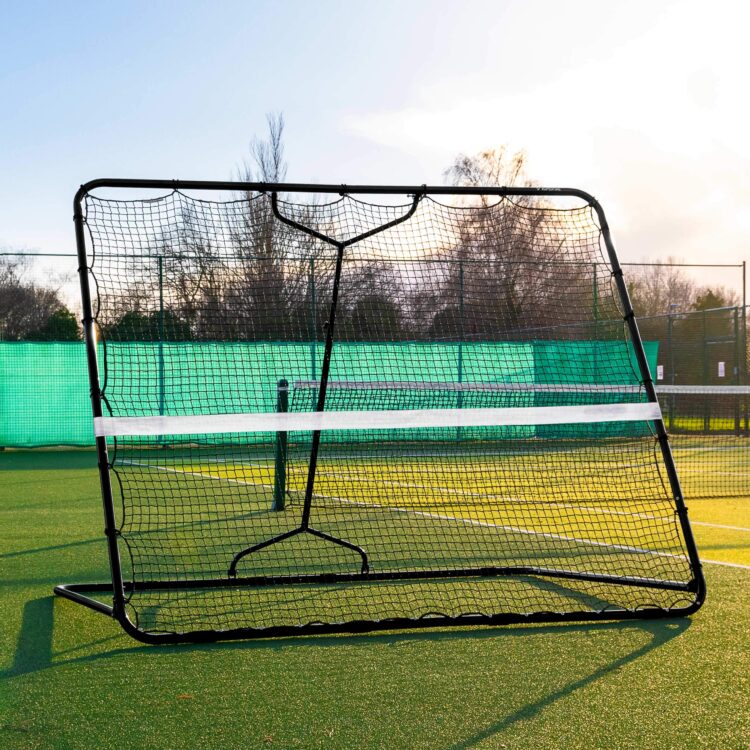 In a regular game, sure this won't be the most necessary item on your checklist. But what makes your game perfect is practice and for practice you don't always have company.
This problem is solved with the tennis rebounder that lets you practice your shots even when there's no one around to play with you; most importantly when picking the ball now and then becomes such a hassle!
Now when one says practice, it's not about those amateur shots and slow paced practice games we're talking about. Rather a good quality tennis rebounder makes sure that you receive every shot at a specific speed, time and spin. This makes it easier for you to work on your key strategies and lets you personalize your training for better performance in the court.
FAQs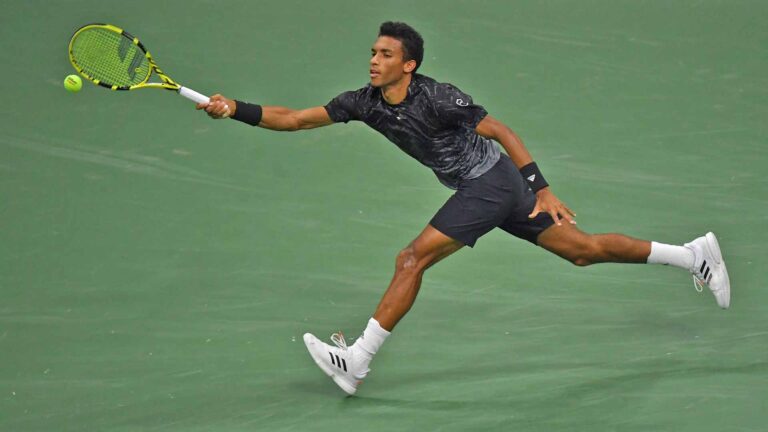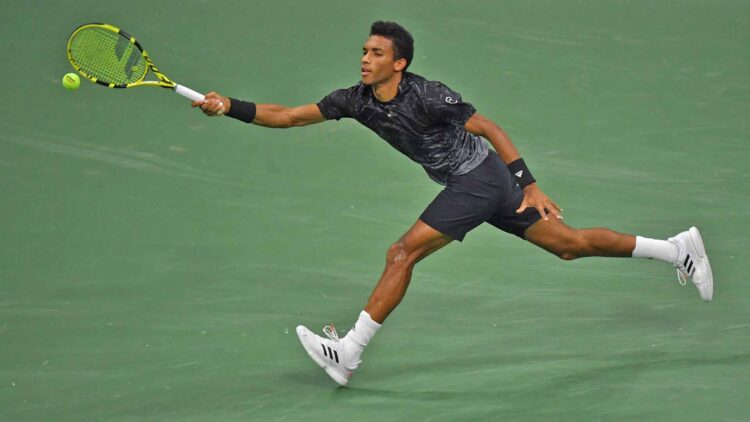 What type of equipment is used to hit the ball in tennis?
The tennis racket is the equipment used to hit the tennis ball. You can select any size and shape of a tennis racket, and it depends upon your choice. Tennis rackets come in wooden and alloy. The racket with a firm grip and comfortable size will give you more power to hit the ball perfectly.
What safety equipment is required in tennis?
To keep yourself safe from direct sunlight, you can use high-protection sunscreen as a piece of safety equipment. You can also make changes in your schedule not to play in extreme weather to keep yourself protected. Also, you can use polyester t-shirts and shorts to be sweat-free during the play.
What are the two main pieces of equipment a tennis player needs?
The two main pieces of equipment required in tennis are a tennis racket and a ball. Without any one of this equipment, the player is unable to play tennis. Whether you play on the ground or on a tennis court, a tennis racket and a ball are necessary. A racket with a perfect grip size and a ball with a correct weight are key factors in winning a tennis game.
Conclusion
In terms of equipment, tennis is an easy sport. It does not cost you much. With the two essential equipment you can play tennis, and the other additional equipment will enhance your sport.
This review is for beginners who want to play tennis but do not know where to start and what equipment to buy. It was a detailed guide to help you out regarding the need for equipment in tennis.