Tennis is a sport that has captivated audiences for decades, and attending a Grand Slam tournament is an experience that many tennis enthusiasts dream of. Whether it's the Australian Open, French Open, Wimbledon, or the US Open, each tournament has its unique atmosphere, traditions, and iconic moments.
However, for those who have never been to a Grand Slam tournament before, the experience can be overwhelming. From navigating the grounds to understanding the rules and etiquette, several things must be considered before attending.
The first step is to get a ticket. If you are interested in that, check out p1travel. In this article, we will guide you through everything you need to know to make the most of your Grand Slam tournament experience.
How to Secure the Best Seats?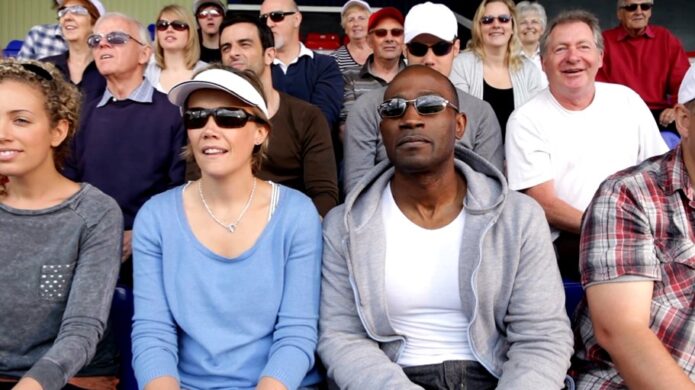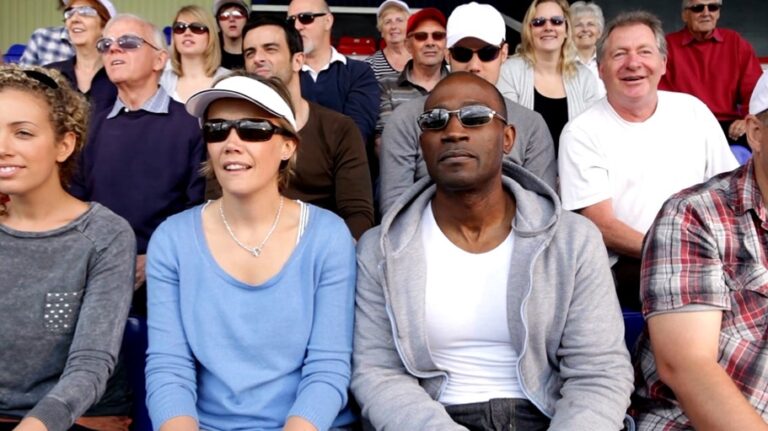 Attending a Grand Slam requires careful planning, especially when buying tickets. The four major tournaments, Australian Open, French Open, Wimbledon, and the US Open, each have their ticketing procedures, so it is essential to research and understand them.
Tickets can be purchased directly from the tournament's website or from authorized vendors. However, acting quickly is essential, as tickets sell out fast, especially for popular matches. Additionally, it is worth considering purchasing a grounds pass, which allows access to multiple courts throughout the day. However, it depends on your preferences and whether you are interested in watching only your favorite player or multiple games in a day.
Getting a pass is the perfect solution if you are a fan of a player that will likely reach the final. That way, you will secure that you will be able to watch each game and enjoy the spectacle.
What to Wear?
Dressing appropriately for a tournament is crucial, as it shows respect for the sport and the players. The dress code is smart casual, and avoiding wearing athletic or overly revealing clothing is best.
Comfortable footwear is essential, as you will walk around the grounds for an extended period. You should also check out the weather, as it can be hot and sunny or rainy and chilly, depending on the location.
Amenities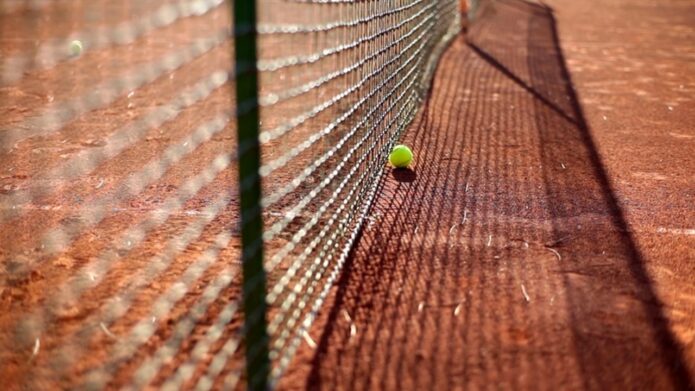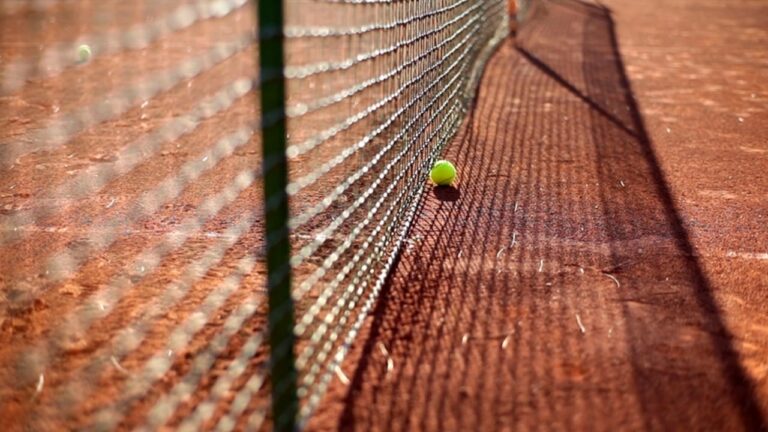 Each major tournament has multiple stadiums and amenities, so planning your visit is essential. Most offer a free map of the grounds, which can be picked up upon arrival. It is worth taking note of the location of the stadiums, as well as the food and beverage options, restrooms, and first-aid stations. Additionally, it is common to get free Wi-Fi, so you can stay connected while on the grounds.
Dos and Don'ts for Spectators
Watching a game is an exciting experience, but it is important to follow court etiquette. That includes remaining quiet during points, not using flash photography or video cameras, and not calling out to the players. Additionally, it is essential to remain seated until the game's end or set and avoid leaving and re-entering the stadium during play.
Following these rules shows respect for the players and ensures everyone can enjoy the match. If you watch these games more often, you can see when a certain spectator is followed out of the stadium due to improper behavior, and you don't want that to happen to yourself.
Must-Try Treats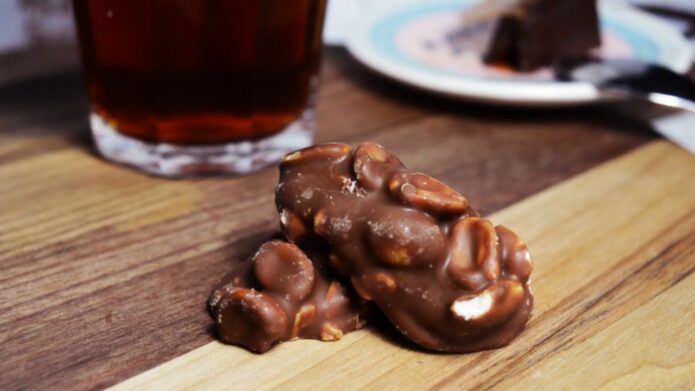 Each Grand Slam tournament offers a unique selection of food and drinks worth trying. For example, at Wimbledon, it is traditional to indulge in strawberries and cream, while the US Open offers a variety of gourmet options, such as lobster rolls and sushi.
Therefore, you should explore different food stands and try something new. Additionally, most tournaments offer alcohol, but drinking responsibly and staying hydrated throughout the day are essential.
The Atmosphere
One of the most exciting aspects of attending is experiencing the unique atmosphere of each event.
For example, Wimbledon has a traditional and refined feel, with players required to wear all-white attire, while the US Open has a more energetic atmosphere, with music and entertainment between games. Each tournament has its traditions and history, which adds to the excitement of the event.
Tips for Getting Up Close and Personal with Your Favorite Player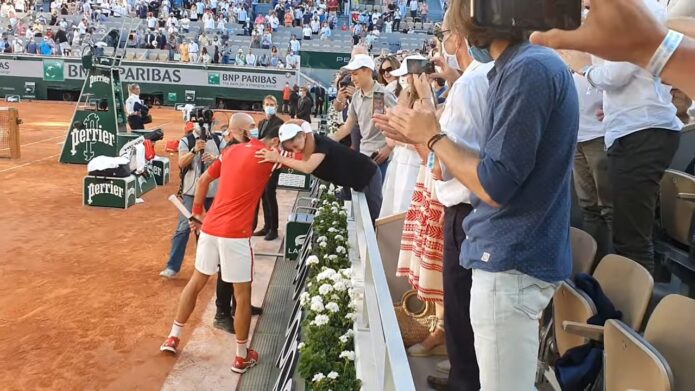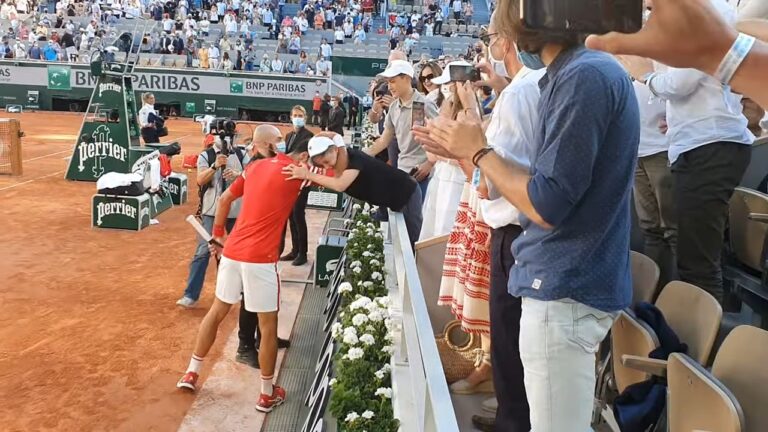 Meeting your favorite tennis stars is a dream for many fans, and there are ways to increase your chances. Players arrive and leave the tournament grounds at different times, so it is worth researching to find out when they will likely be present.
Moreover, attending practice sessions is an excellent way to get up close and personal with the players. However, respecting their privacy and avoiding being too intrusive is essential. Therefore, don't be annoying. Get a ball or a t-shirt, calmly wait for their session to end and then politely ask for a picture and an autograph.
Explore the Surrounding Areas
Besides watching some of the best players compete for the title, this trip can be a great chance to visit different interesting places in that country. For most people, Australia might be the best option to combine a vacation with their favorite sport.
On the other hand, if you want to go to Rolland Garros, that is a great chance to explore unique and amazing parts of Paris.
Celebrity Sightings
Attending a Grand Slam tennis tournament provides a unique opportunity to spot some of the biggest names in sports, entertainment, and politics. Over the years, the tournaments have attracted many celebrities, from musicians and actors to politicians and royalty.
While you may not get a chance to interact with them directly, catching a glimpse of your favorite stars in the stands can be exciting. Additionally, some tournaments offer special VIP packages that provide access to exclusive areas, such as the players' lounge or the VIP section, where you may be more likely to see famous faces.
Last Words
Attending a Grand Slam tennis tournament is an unforgettable experience that offers an exciting blend of sports, entertainment, and culture.
From world-class tennis matches to off-court attractions and events, there's something for everyone to enjoy. However, planning and taking precautions are essential to ensure a safe and enjoyable trip.