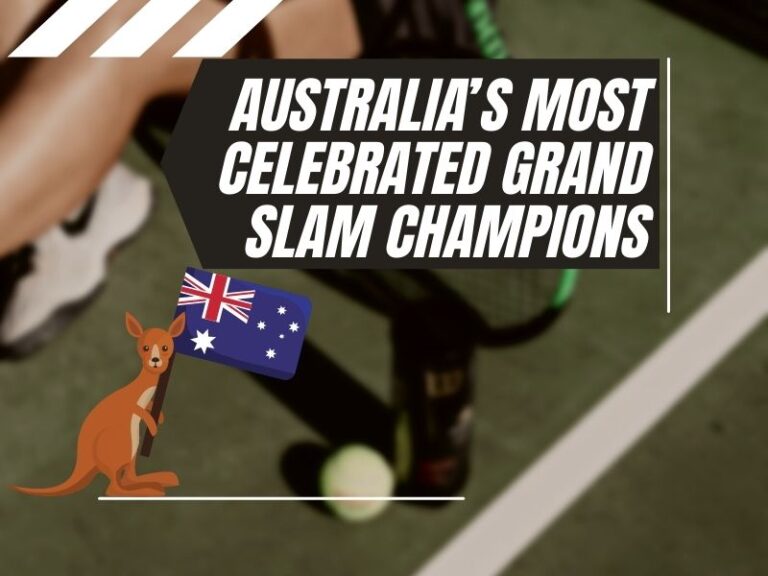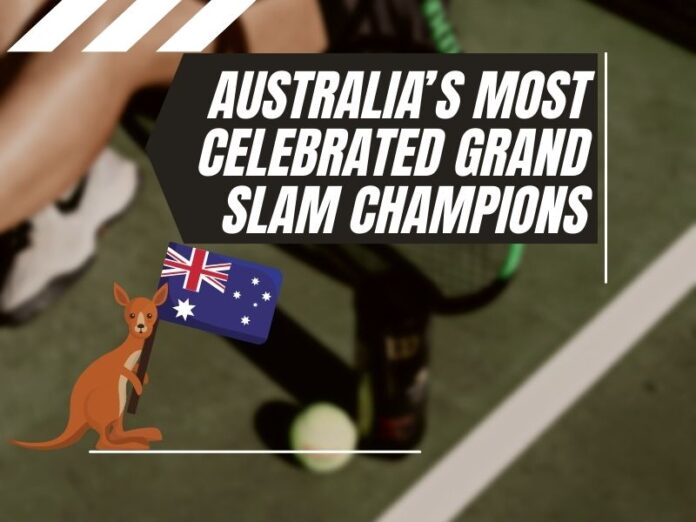 Australia has a deep-rooted connection with tennis, and there have been many players over the years from Down Under that have transcended the sport.
This predates the modern era, and these stars are still talked about with affection today as they captured the hearts and minds of tennis fans worldwide.
Some may have been a bit more British than others (Nick Kyrgios and Bernard Tomic, anyone?), but one thing that has underpinned Aussie success in the sport, is their unyielding desire to win.
Kyrgios has alienated more than his fair share of people with his antics, and he has perhaps failed to live up to his potential.
Although he has a Grand Slam doubles title to his name, he has yet to make the leap on the singles front. In this piece, we will reminisce on some of the finest Australian singles Majors champions, and there are not too many surprises here.
1. Rod Laver
Still widely seen attending Grand Slam tournaments, Rod Laver shook up the men's game when he was on the scene. The diminutive 5ft 8in star was a force to be reckoned with, and there were no obvious flaws in his game.
He could trade things up at the baseline, and he could transform defence into attack in the blink of an eye. Laver was also brilliant at the net and tough to break down.
Boasting one of the most impressive CVs, Laver wound up with 11 Grand Slam titles, and he did something that few players have managed to achieve — winning the Calendar Grand Slam which includes all four Slam titles in the same year (twice – 1962 and 1969).
Laver's 11 Grand Slam titles came from just 16 attempts, and only five players have overtaken him — Roy Emerson (12), Pete Sampras (14), Roger Federer (20), Rafael Nadal (22), and Novak Djokovic (22).
Among his other incredible achievements in the pre-Open era, Laver lifted the most singles titles in a year (18) in 1969 and he also won the most singles pro titles (70) before he was overtaken by the likes of Jimmy Connors and Federer. Laver, who was inducted into the International Tennis Hall of Fame in 1981, is held in high regard.
2. Margaret Court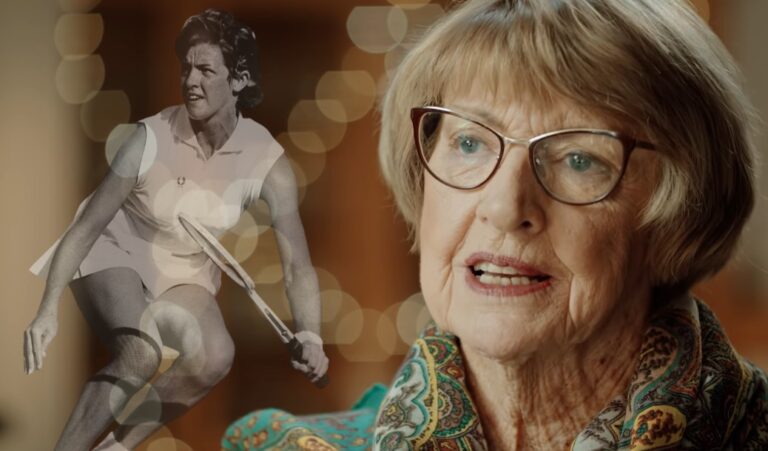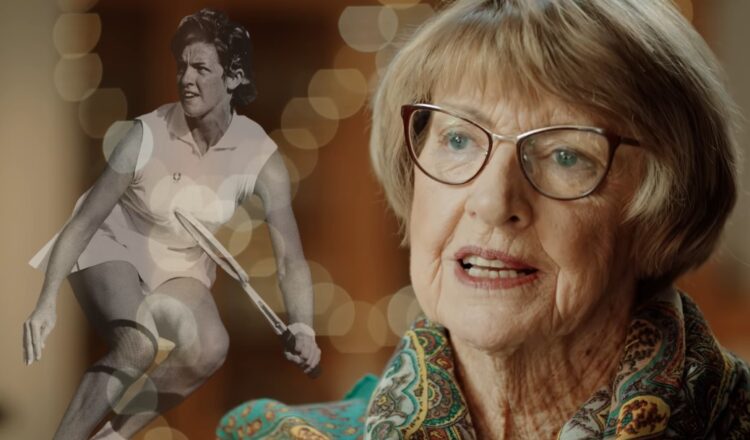 Another one of Australia's shining lights, Margaret Court was a trailblazer in the women's game. On the court, she was an indomitable presence, and in 1960, she won the first of her 24 Grand Slam singles titles at the Australian Open.
Before she embarked on her pro career, she started as a left hander before switching to become a right hander, and she boasted a devastating single-handed backhand. Nicknamed the "Aussie Amazon", Court was one of the game's fittest players, and she also had remarkable reach at the net, which prompted Billie Jean King to name her "The Arm".
Although she is perhaps best known for her feats in singles, Court was one of only five players in tennis history to win a career Grand Slam in two categories (singles and doubles), and she is the only player to win three calendar-year Grand Slams (one in singles and two in mixed doubles).
Court's career spanned the amateur and professional eras, and by the time she retired in 1977, her overall record stood at 1,180-107, giving her a remarkable 92% winning mark. She wound up with 24 Grand Slam singles titles, and while Serena Williams (23) came very close on several occasions to emulating her, Court's record could well stand the test of time.
3. Lleyton Hewitt
One of the ultimate competitors on the court, Lleyton Hewitt was a firebrand. His intensity was one of his main selling points, and although he lacked the tools of some of his peers, he was able to dig himself out of some rather desperate situations.
He was rather lean, and he grew up playing Aussie Rules football which meant he would often hurl himself at the ball that many other players on the circuit would simply let pass.
Hewitt, who became the youngest ever man to reach the summit of the ATP rankings in 1973, won two major championships (US Open and Wimbledon), and he also lifted a further 28 titles on the pro tour. Hewitt had many tricks in his locker, and he had a penchant for producing a perfectly executed topspin lob. Aside from his passing shots, Hewitt was also great on return, and he draws some parallels with the likes of Andre Agassi.
In many ways, Hewitt was a poster boy for Australian tennis and men's tennis in general in the early 2000s, and he has inspired those who have followed in his footsteps. Of the current crop of male tennis players, Alex De Minaur has arguably the brightest future, and he is the No.1 Australian men's player as he is ranked 19th.
De Minaur, who reached a career-high ranking of 15 in 2021, has yet to go past the last 16, however, he has done on four occasions, including Wimbledon. Arguably, De Minaur is Australia's greatest hope in terms of providing more Grand Slam success, and he could well attract attention from bookmakers. According to aussiebet.com, some of the biggest players in the business, such as bet365 are currently pricing De Minaur at 50/1 to triumph at SW17 this summer which could tempt some bettors.
4. Ash Barty
View this post on Instagram
Having only retired last year, Ash Barty called time on her career before her 27th birthday which is quite young in the modern game. Nevertheless, she walked away from the sport on a high.
Multi-talented, Barty initially had a two-year break from tennis before she focussed her attention on cricket and the women's Big Bash League. However, tennis was yearning for her return and she was an undoubted success.
Like Aussie legends of old, Barty's game was textbook, and she possessed a wicket flat serve and she loved to mix up with her sliced backhand. When in full flow, Barty was near unstoppable.
With three Grand Slam titles to her name, she ended Australia's 44-year wait to crown a homegrown champion, and her career was littered with highlights – 15 WTA Tour titles and in 2021 she finished as the year-end No.1 for the third year running.
While Barty will be missed, her talent was undeniable, and she left the game in a much better state.