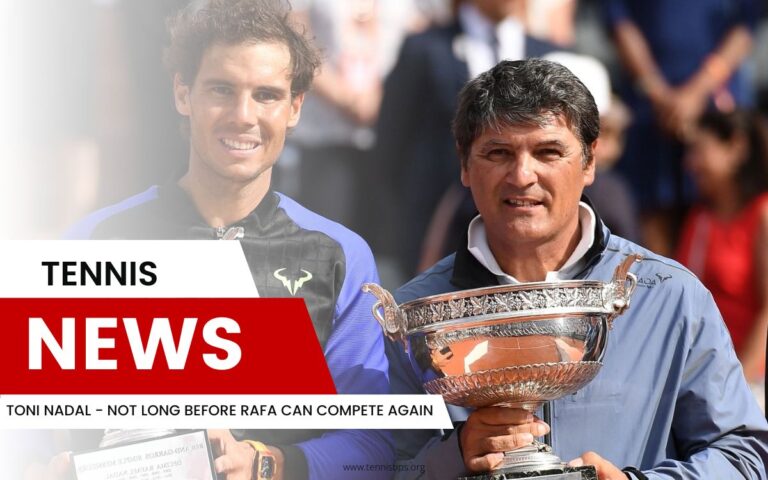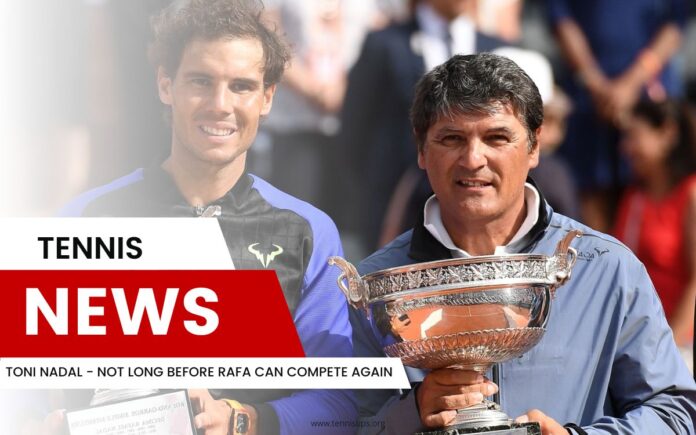 Rafael Nadal's uncle and former coach, Toni Nadal, has given an update on the Spanish tennis star's return to the court. Rafael has been absent from the men's tour since January when he suffered a hip injury during his second-round match at the Australian Open. 
Toni Nadal said that his nephew is close to making a comeback, and he could be back on the court soon. Despite missing a significant part of the clay-court season, Rafael remains a strong contender for the French Open, a tournament he has won 14 times.
Rafael Nadal's absence from the men's tour since January has raised concerns among his fans and supporters. The Spanish tennis star was expected to return after six to eight weeks, but he has been missing for much longer due to his hip injury. 
The clay-court season is Rafa's strongest part of the season, and he has won the French Open 14 times. Despite his injury and lack of preparation, Rafael remains a favorite to win the tournament, and his fans are eagerly waiting for his return.
Toni Nadal believes that Rafael Nadal's chances of winning the French Open will depend on the draw. Rafa hasn't played many matches since before the Australian Open, but he is known for picking up speed right away. Toni said that if Rafa gets a reasonable draw in the first rounds, then anything can happen. 
Toni has always been confident in his nephew's abilities, and he has said many times that Rafael is a favorite in the second week of a Grand Slam tournament. With the French Open just around the corner, Rafa's fans are hopeful that he will make a strong comeback and continue his legacy at the tournament.