Home
Authors
Posts by Stephen King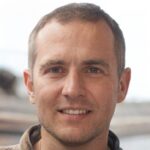 Whether you're a diehard fan or just getting started, Stephen King is the reporter you need to follow for all the latest news and insights on tennis. Stephen is a sports news reporter who has been writing about tennis for over 20 years. He began his career as a freelance writer, covering local tennis tournaments for his hometown paper. He soon realized that he had a knack for writing about the sport and decided to pursue it full-time.
Rafael Nadal finally posted an update on his social media, which was his first post after the birth of his first son. Rafa also confirmed that he would participate in the upcoming series of exhibition matches with Casper Ruud, which will take place in Latin America during the off-season. Amid...
Ex junior champion of the Australian Open, British Joshua Ward-Hibbert, has made his professional basketball debut in Eurocup. This 28-year-old man played both tennis and basketball years ago, and at first, tennis was the sport that he had more preference for. He still holds the Wimbledon record for the fastest...
According to the sources from BBC, the ATP Cup, the competition of national tennis teams, will be canceled and will no longer take place in the future. The first edition of this tournament was won by the Serbia team, led by Novak Djokovic, while in the next tournament in 2023,...
World's number 5 on the ATP list, Stefanos Tsitsipas, was defeated in Astana on Sunday by Novak Djokovic. However, he wishes to continue with good results since he hopes to play on the ATP tour Turin. Therefore, he decided to accept the special invitation from the organizer of the tournament...
Romanian tennis player Jaqueline Cristian decided to repeat her unusual clothing combination from the last year and surprise the tennis public. She appeared dressed in the costume of count Dracula with a long cape that is widely associated with the famous vampire. It is not something that you see every...
American tennis player Cori Gauff revealed that the advancement in her career came the moment she managed to relieve herself from the pressure. She managed to reach her career-high seed on the WTA list when she reached the quarter-finals of the US Open, and the events on Roland Garros...
Ex-Swiss tennis player Roger Federer stated that he would not attend the ATP tournament in Basel, and he added that the retirement ceremony in his birth city would have special meaning but that he is not prepared for another one after his emotional retirement on September 15th in London. The...
American former tennis player Vania King admitted that just playing against Serena Williams was a difficult thing to deal with. She played against Serena for the first time in the 2014 US Open and claimed it was very different from every match she ever had to play. In this match,...
Nick Kyrgios stated that it was "heartbreaking" for him to withdraw from the Japan Open, and he admitted that he did not want to push his knee any further. The Australian was on the hunt for a new title but made a decision to withdraw only minutes before his match...
Argentinian tennis player Nadia Podorska recently announced she is gay and that she is in a relationship with Guillermina Naya. Naya turned 26 just a couple of days ago, and Podorska sent her best wishes via Instagram and, using this opportunity, came out as gay. Billie Jean King immediately congratulated...