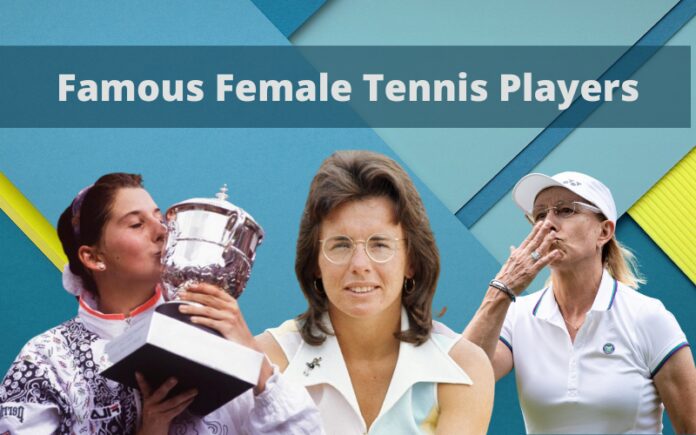 In general, people must have seen many games in which the number of male players will be more than the number of female players. One of the most interesting games, Cricket, has a minimum number of female players.
But tennis is a kind of game where people can find a lot of female talents equivalent to male talents.
In fact, the number of United States female tennis players is more in count than the number of male tennis players. So it is a game in which female athletes and participants are equally involved.
But audiences who prefer to know about the famous female tennis players who have been in the industry earlier find it difficult to know the exact details.
Finding current players might be easy, but it might be tough to find a tennis player who has been in the industry earlier. So we have mentioned some all-time famous female tennis players, so stay connected till the end.
List of Best Famous Female Tennis Players
1. Steffi Graf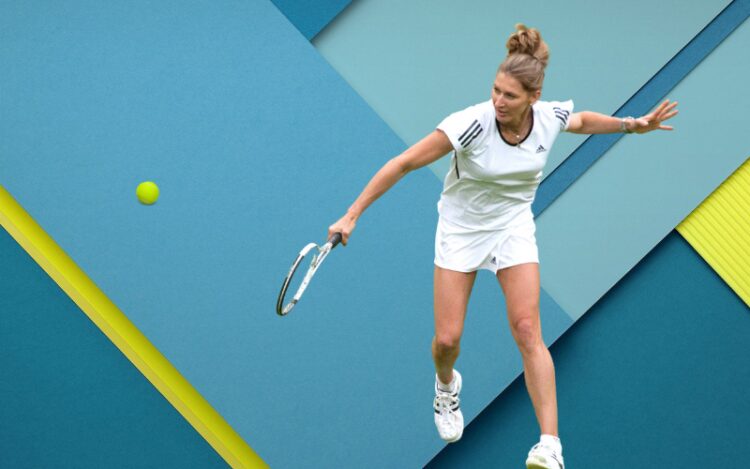 Steffi Graf is one of the most important German players. She has been a trendsetter in most of the games she played. Steffi Graf has dominated all the opponents with her unique style and way of attacks she does in the game.
Being a famous tennis player isn't an easy task as the player needs to follow a specific style and maintain it to have a wonderful gaming experience. Fortunately, Steffi Graf has attained around 23 slam titles, making her one of the top players globally. Experts call her a tennis icon as she has won back-to-back matches.
Steffi has been a trendsetter by dragging her style of tennis into this modern era. Some tennis players prefer to follow the styles of Graf because of her uniqueness. The French open triumph held in 1999 is one of the most famous games in which she nailed it in all aspects.
Even this legend has faced some failures in her US open tennis finals career. Navratilova is the one who faced her in the US Open finals. This defeat has made her learn a lot and come back stronger with more aggression.
Soon after her defeat, she sustained a lot in the rest of the games she played. Probably she must be the only female player who had sustained a lot in her career. Her defeat in previous games made her win 12 games out of 13 overall. Overall she has been a great player and a role model for both female and male tennis players.
2. Martina Navratilova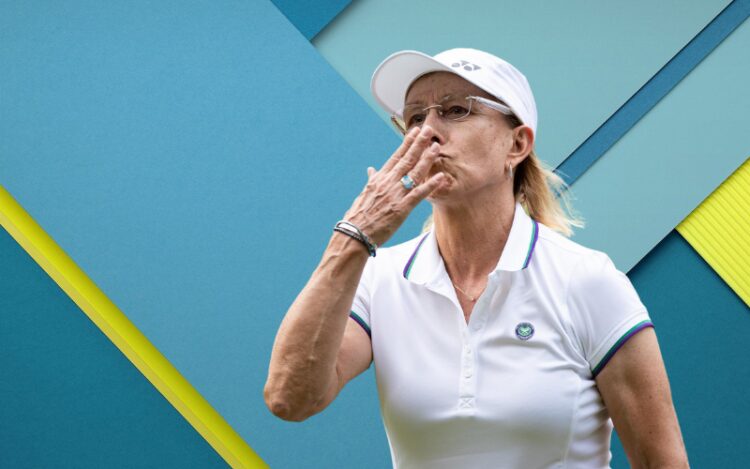 Martina has also been a trendsetter throughout her career. She has been dominating other players because of her fitness and impressive physique.
She has initiated an impressive team for women's tennis, and this team acted as a support in all the tennis-related activities. Her determination to play the game in her style was one of the most important advantages she had in her time period.
Other than this, Martina has been a great leader all the time. Once upon a time, she was an unbeatable female tennis player. She holds the record of winning 86 matches out of 87 matches. She also holds the record of making Serena Williams struggle in all the matches she opposed.
One more important fact is that she had won all the slam games in which she was playing the game. Martina has been the greatest star in that particular period. She has also won mixed doubles and doubles slam trophies in the period of 1974 to 2006.
It was one of the greatest periods when Martina ruled the world of tennis and all the slam games that she played. So by winning consecutive matches, she has become one of the most famous tennis players of the time.
3. Justine Henin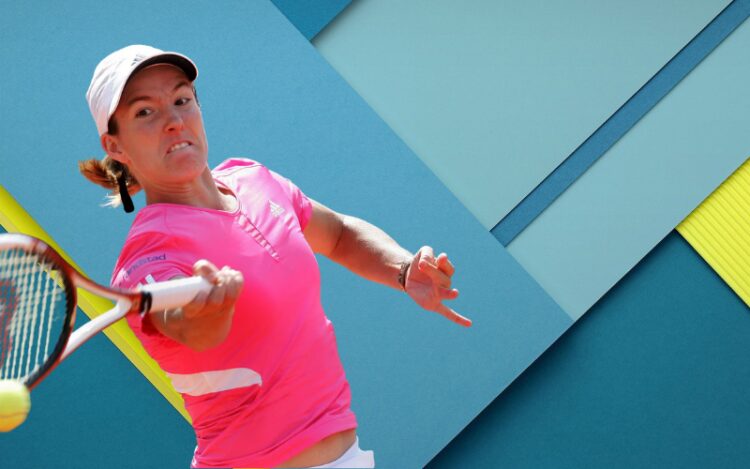 Justine Henin was born in 1982; she was born in Belgium and became a pro tennis player in 1999. Henin was well known for her mental and physical toughness and her attitude towards the game. Her gaming strategy was impressive as she always preferred to play with a force. From the start till the end, the audience and even the opponent of the game can feel the heat.
She prefer to attack her opponent by using a powerful serve shot and a forehead shot which is considered her signature shot Henin. Despite the distance, she felt comfortable on nets from the bottom-most line of the tennis court. Comparatively, Henin won lesser slam titles, but her style and gameplay remain the most impressive thing in tennis history.
But her decision to retire from tennis in 2008 was a great shock to her audience and tennis lovers. But again, as a surprise, she reentered tennis in the year 2010 and played till 2011. It has been a short entry, but the audience was really excited to see her gameplay in 2010.
4. Venus Williams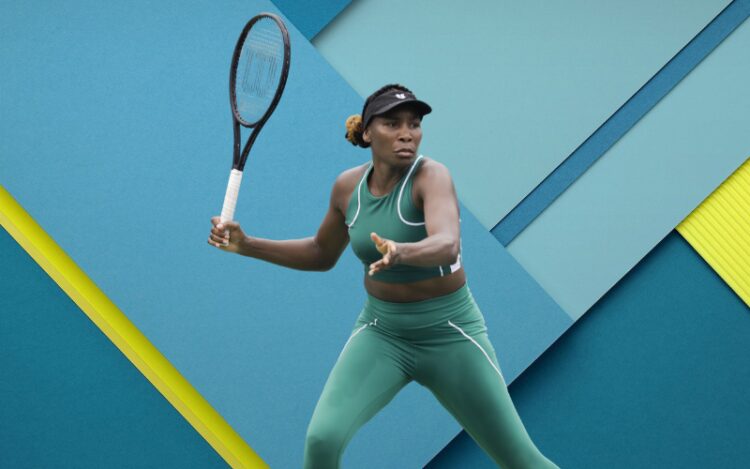 Venus Williams was born in the year 1980 in California. She struggled a lot to compete with her sister in most of the slam games she played. Both the sisters had head-to-head matches almost nine times in which Serena won in most of the games. In tennis history, Venus Williams had more injuries than any other player in tennis.
In 2000 and 2001, Venus Williams won a total of seven grand slams, which is impressive. Venus also won a tour which gained her a lot of audience and publicity. Despite injuries in her career, she attained the first position in the year 2002 because of her impressive performance.
Other than all the tennis courts, Wimbledon has been the favorite and most comfortable court for Venus Williams. She won some games on this court, so she considered it the luckiest and most reliable court than any other tennis court in her career.
She won a total of 5 titles in this court, and it still remains the most important event among the audience and players as well. Wimbledon courts can also be called as a home ground for Venus Williams.
5. Monica Seles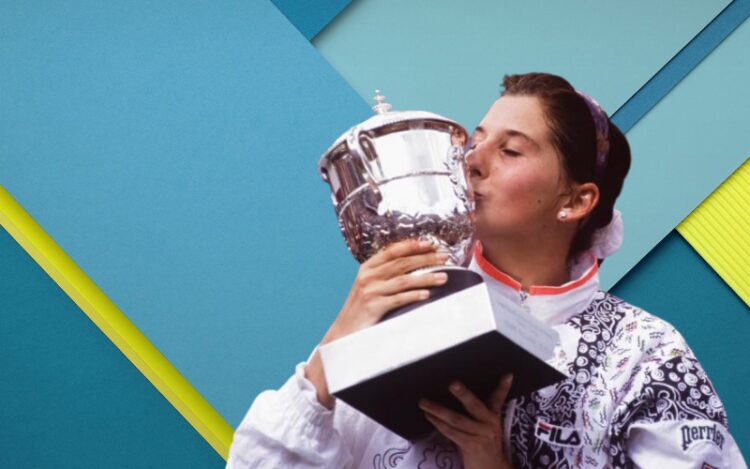 Another important player on our list is Monica Seles. She has been the greatest tennis player in that particular period. She first joined tennis in the year 1989, and soon after that, she became an unavoidable tennis player among the audience and even among the critics. Her style and the way she approached attacks stunned many players and even Steffi Graf.
Monica Seles has a unique style and speed in the game, which made her attain success in most of the games she played. Unlike other players, she had a unique two-hand foreheaded style which helped her in completing a shot with ease.
Monica was well known for her retrieving skills. She played all the games with aggression and made serves without any struggles. Her idea of attacking from the baseline has made opponents struggle a lot.
In 1989 she became the most important and number 6th player in the tennis world. She faced Steffi Graf in a game which is one of the most important matches she faced in her lifetime. In 1990 she had a 36-match winning streak and made it a winning strategy for singles grand slam league in the same year.
But seven years later, Martin has just broken the record of Monica's sales. At the age of 23, Monica has won 8 calendar slam titles, which is one of the most prestigious things that a tennis player can hold.
6. Billie Jean King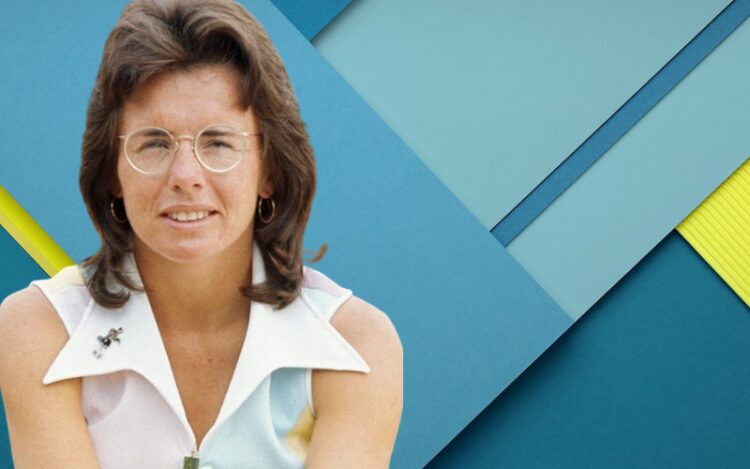 Billie Jean was born in the year 1943 and became a professional tennis player in the year 1968. She has been in the industry for around twenty years and retired in the year 1983.
She dominated women's tennis for around ten years, from 1960 to the 1970s. She had won a total of six titles in her career from the period 1966 to 1975.
She has won around 39 slam titles, of which twelve titles are from singles matches, and 16 titles are from doubles matches. Other than this, she has also won a total of 11 mixed doubles games.
Billie Jean King has won an important match which more than 90 million people saw. This is one of the most important matches for Billie Jean King as she opposed Bobby Riggs.
It is the most famous game that more than 90 million people have watched at the same time. The match was really an interesting game in the history of tennis.
Jean is the founder of the women's tennis association, which is still active and performs many activities in conducting many women's tennis leagues to date.
In general, she has won a total of 16 slam titles, and it has made her attain much importance among the general audience.
In the history of tennis, she has obtained an impressive record time. She has also created some revolutions in the tennis world, which are still in practice. So overall, she has been a trendsetter in all aspects.
7. Evonne Goolagong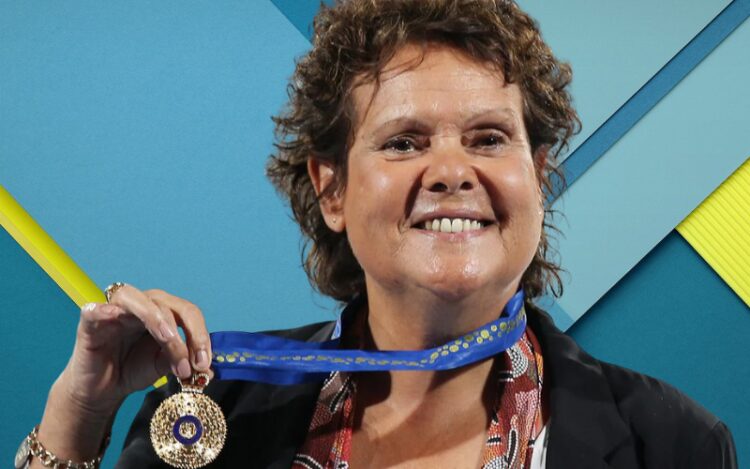 Evonne has been a trendsetter overall, and she also holds some of the impressive records that most people do not hold. She played in an era where Martina and Chris were dominating the game.
Despite the situation, she managed to acquire an overall of 7 grand titles. She also holds a prestigious medal for the number one position she acquired in 1976.
She has also reached finals in US open tennis for four consecutive years between the period 1973 to 1976. Even Evonne has dominated some famous players in some games. The style and the dominant nature of the game have made her achieve success in most of the games she played.
Her games seem to be entertaining for the audience because of her aggressive nature. Most of the games of Evonne have attained much importance among the general audience because of the suspense in victory.
She never allowed her opponent to win the game easily, which was an added advantage for her. This made her attain a separate fan base from the general audience.
8. Chris Evert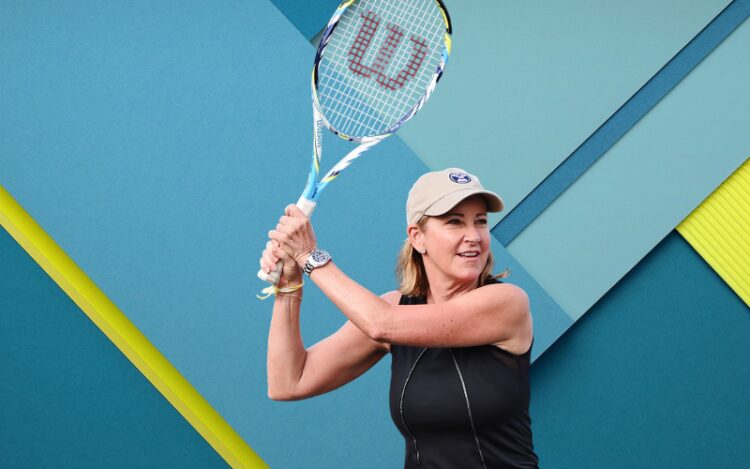 Chris Evert has been a trendsetter in singles matches because of the record she holds. One more impressive fact about Chris Evert is that she has entered an overall of 56 slam matches in which she had entered semi-finals in more than 52 matches.
She has attained a total of 18 slam titles which is really an impressive record in singles matches.
She prefers to have control of the game by dominating the opponent. Other than manipulating, she is famous for providing many drop shots in which most of the opponents fail to attend the ball. The idea of staying in the baseline has given her huge success in the games she played.
It is well-known that tennis is a mind game, and she has mastered playing such games against her opponents.
Local press people and the general audience were impressed by her performance, making them want to capture her games. Her games have attained equal importance compared to all the other tennis players.
Final Thoughts
Hence in this article, we have seen some famous tennis players who have been ruling the game for years. So now people must have a better idea of past tennis players and their records.
Players in this list are role models for most tennis players, both men, and women. Hope this article has provided all the essential information that you're looking for!
Frequently Asked Questions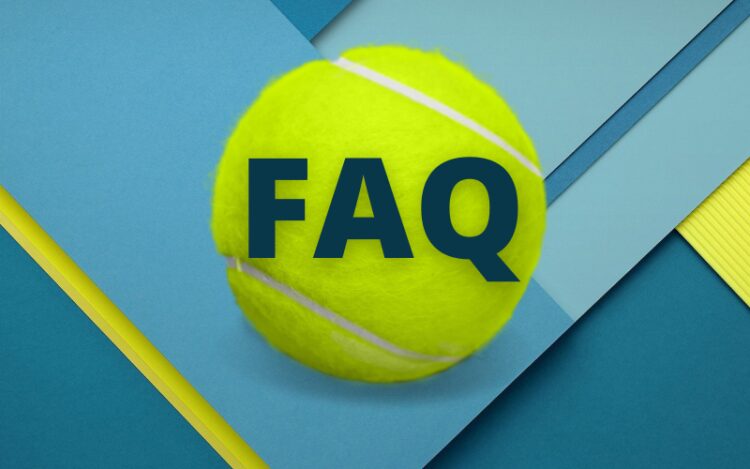 Who is considered the most famous tennis player all the time?
Players in this list are considered the most famous and important tennis players of all time. But Margaret court is one of the most famous and most liked tennis players among the general audience. She has won a tidal of 62 major titles, which is really huge.
Which female players have the grand slam titles in tennis?
Serena Williams is the most impressive tennis player, and she holds the maximum grand slam titles of 23.
Who will be the number one female tennis player in 2023?
Till date, the best-ranked player in 2023 is Iga Swiatek, and it is expected that the position will remain the same.
References:
https://www.givemesport.com/88025299-serena-williams-venus-williams-graf-seles-10-greatest-female-tennis-players-of-all-time-ranked
https://www.sportskeeda.com/tennis/7-greatest-women-s-tennis-players-time
https://www.theguardian.com/sport/2020/jul/04/greatest-female-tennis-player-graf-evert-williams-seles-navratilova