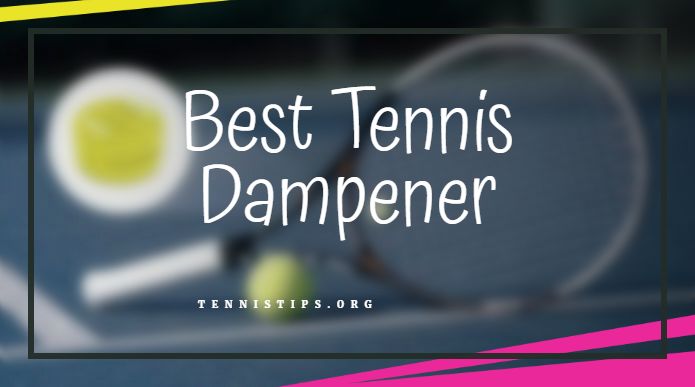 Do you love playing tennis? Have you bought yourself a new tennis racquet? But if your arm is still hurting and is not happy with your new and high-quality racquet, then it is time for you to get your tennis dampener. A dampener is a small piece of accessory that is attached to the tennis racquet while playing tennis.
When the ball hits the racquet, a lot of vibration is created due to the high speed with which the ball travels. It also makes a sound when it hits the racquet. In order to reduce the sound and the vibration on the racquet, a tennis dampener is the best choice.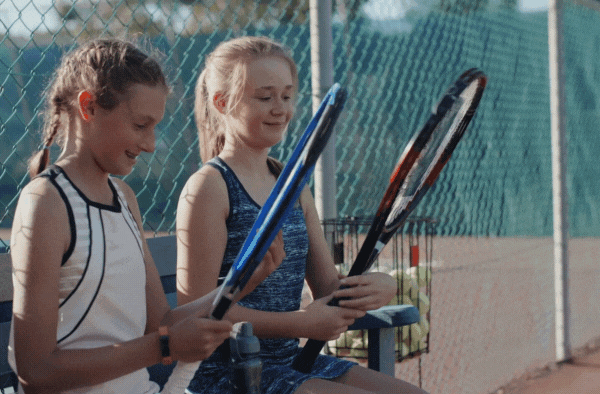 There are many players who say that this vibration has an impact on their game and hence using a dampener is helpful. There are a lot of advantages to using the dampeners and a lot of players used them. Some people are worried if using a dampener will reduce the way that racquet works without using one.
This is just a myth and there is nothing that can change the way the racquet works. These dampeners will just reduce the vibration and make it easier for the player to concentrate on the game.
Top Best Tennis Vibration Dampener
A dampener may ease the game, but it is going to make it difficult for you to choose one for your tennis racquet. There are a number of models available in the market, so we have made a list of the top 8 available in the present market.
Also, go through the buying guide, which will help you in picking the best tennis dampener for your racquet. Here are some of the best tennis dampeners
#1 Tourna Sampras Vibration Dampener – Pack of 2 – Editor's Pick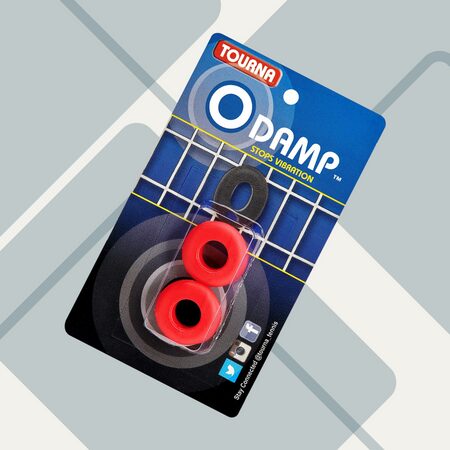 First, on the list, we have Tourna Sampras Vibration Dampener. It is one of the most simple dampener options available for you in the market. It is very simple, but it is very effective when you fix it on the tennis racquet and start playing.
It is round in shape and it is a button-style dampener. There is a small hole in the middle of the dampener and it looks more like a donut.
This hole will make it more efficient than other pieces available in the market.
There are two pieces of dampeners available in one pack. It is available in black color, but you can also pick red or white colors as well.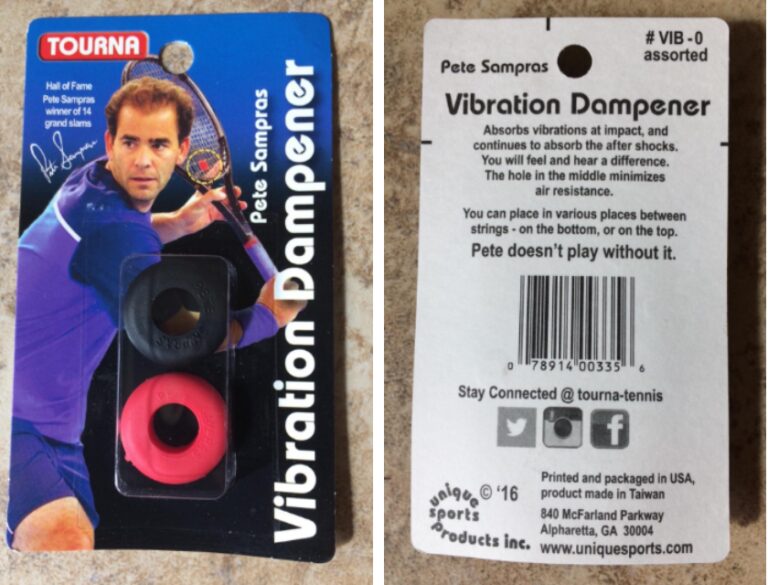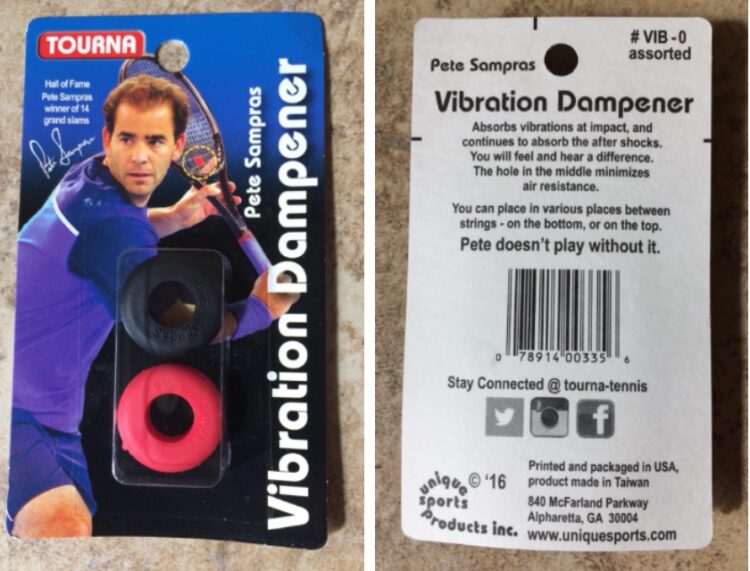 #2 ADV Tennis Vibration Dampener – pack of 3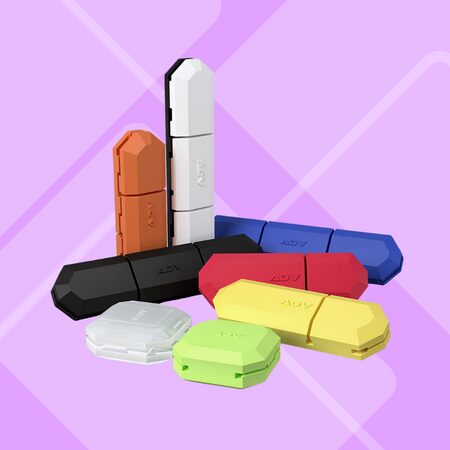 Next, on the list, we have ADV Tennis Vibration Dampener. It is available in a pack of three dampeners. Each of these three dampeners is of a different size, one is used for two strings, the other is four strings and the last is for six strings.
That is one of the reasons why this is one of the best-selling tennis dampeners in the market. They are available in many different for the player to pick. If you are looking for a simple dampener, then you can use the two-string dampener and if you want maximum shock absorption, then it is always good to go for the six strings dampener.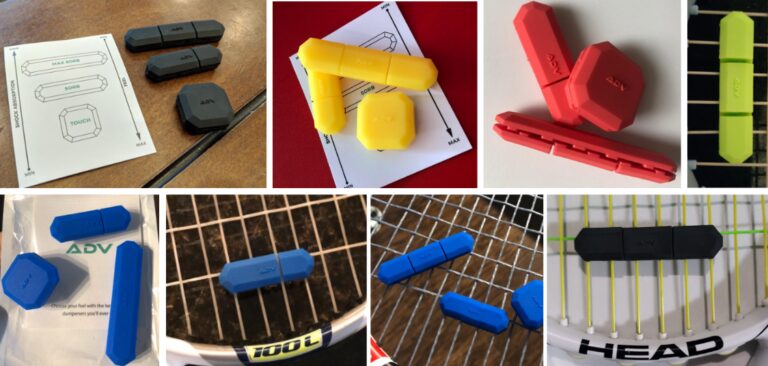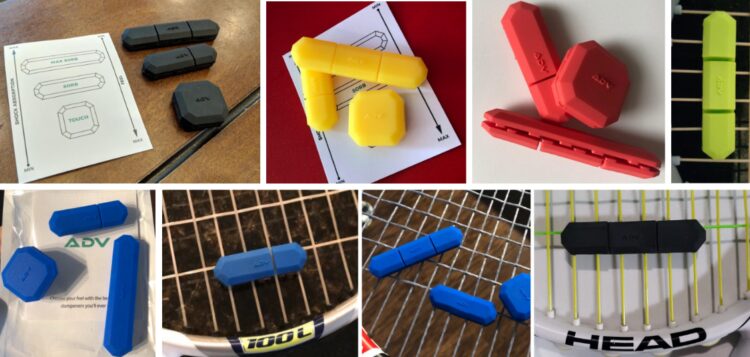 #3 HEAD Tennis Racket Vibration Dampener – Pack of 2 – Best for Total Control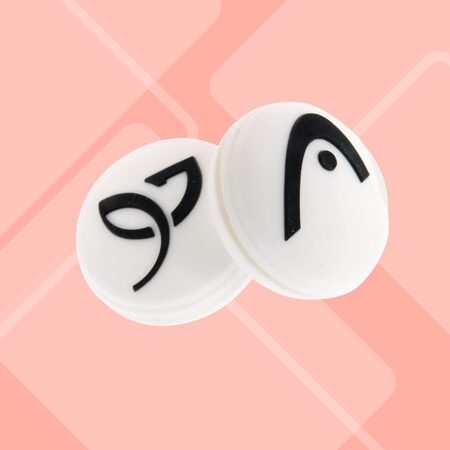 Next, on the list, we have HEAD Djokovic Tennis Racket Vibration Dampener. It is available in a pack of two dampeners. It is another simple dampener available on the list. It comes in round shape and it is a button style dampener.
You will be able to fix it very easily and start using it. They are white in color. These dampeners are very effective in reducing the string noise and the vibration that is created by the strings. When there is less noise, then you will have total control over the game and more precision as well.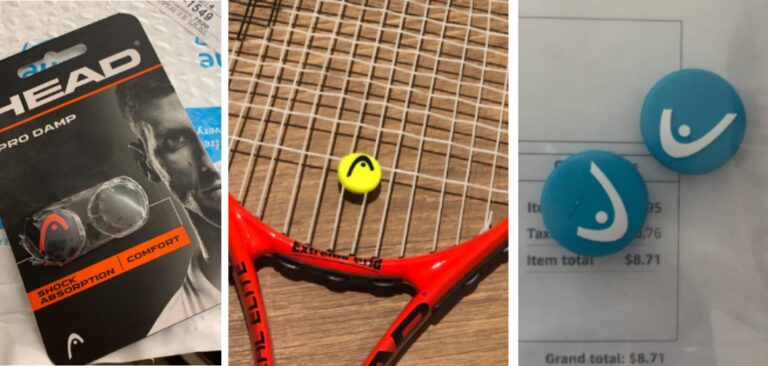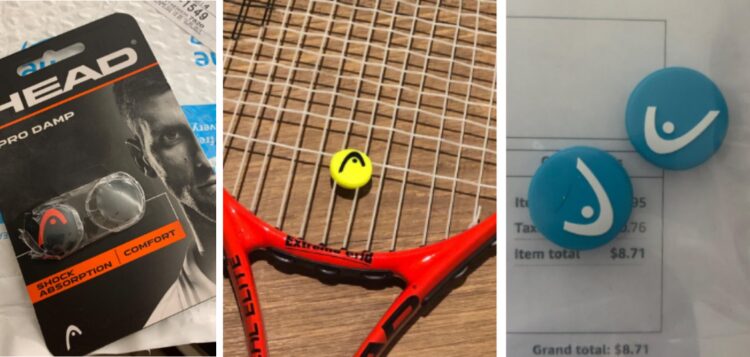 #4 21K Sports Tennis Vibration Dampener – Pack of 3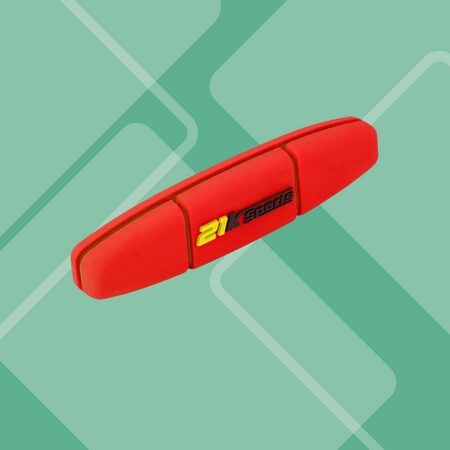 Next, on the list, we have 21K Sports Tennis Vibration Dampener. It is available in a pack of three dampeners. All three dampeners are six-string dampeners. They provide high shock absorption at a very affordable price.
You have nine different colors to pick from if you love trying different colors of dampeners. If you don't like all these color options, you still have a multicolor option. They are made of high-quality material and they will make the game almost muted.
They are going to last for at least 100 hours of the game. 100 percent refund if you are not happy, within 30 days of purchase.
#5 Babolat Custom Damp Tennis Dampeners – Pack of 2 – Best Budget Option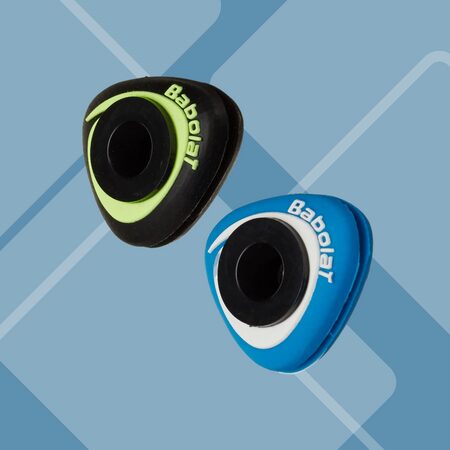 Last, on the list, we have Babolat Custom Damp Tennis Dampeners. It is available in a pack of two dampeners. These dampeners are used by many popular tennis players for their game.
You can find them in yellow, white and black colors. You can just insert it between two strings of the racquet. It gives you high shock absorption even when it is very small in size. They stay secure in the place where you fix them and do their job very well. They are strong enough and do not break easily.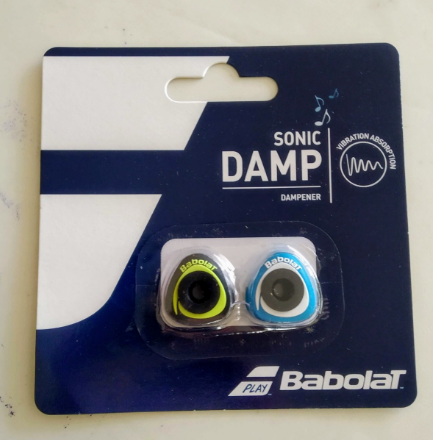 What to Look For When Buying Tennis Dampener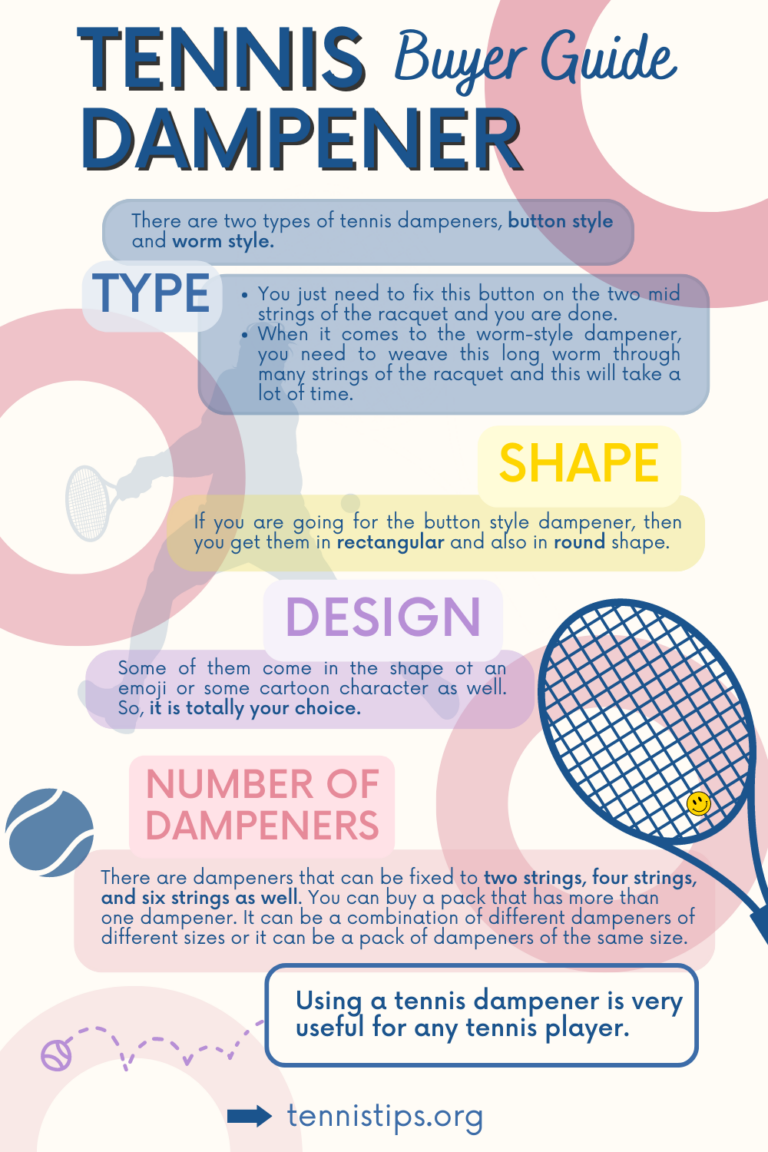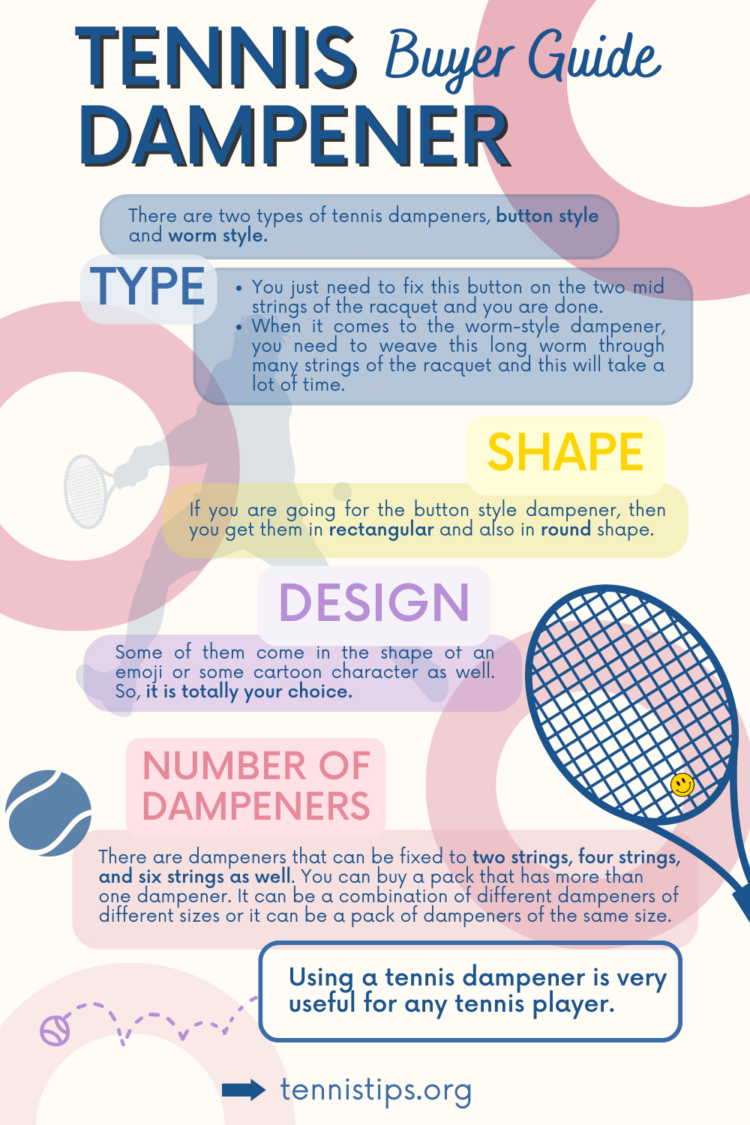 It can be confusing to anyone when there are so many options available for choosing one object. Even with a tennis dampener, it is the same.
You have so many brands and so many options to look for. This guide will help you with the points to concentrate on when you are buying a tennis dampener. Let us get started.
Type
Basically, there are two types of tennis dampeners available in the present market. One of them is button style and the other is worm style. Most of the players opt for the button style dampener as they are easy to fix on your tennis racquet.
You just need to fix this button on the two mid strings of the racquet and you are done. When it comes to the worm style dampener, which looks a long worm. You need to weave this long worm through many strings of the racquet and this will take a lot of time.
Shape
If you are going for the button style dampener, then you get them in rectangular and also in round shape. You can always choose the one that suits your taste.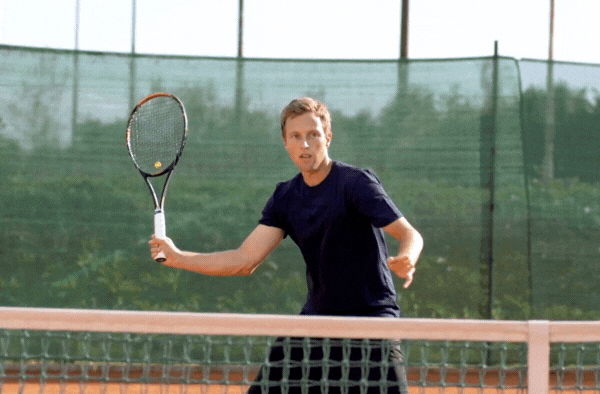 Design
Usually, the dampeners are not clearly visible when fixed on the tennis racquet. But still, the players want to pick something different. There are dampeners with emoji printed on them or some other things printed on the dampener.
Some of them come in the shape of an emoji or some cartoon character as well. So, it is totally your choice.
Number of Dampeners
There are dampeners that can be fixed to two strings, four strings, and six strings as well. You can buy a pack that has more than one dampener. It can be a combination of different dampeners of different sizes or it can be a pack of dampeners of the same size.
They are usually very small in size and there are chances of losing them. They may also break if the tennis ball hits the dampener. So, it is always a good choice to pick a pack that contains more than one dampener.
FAQ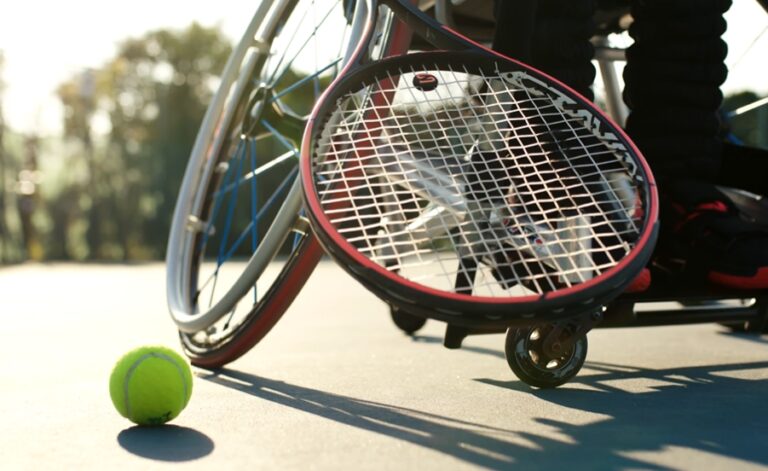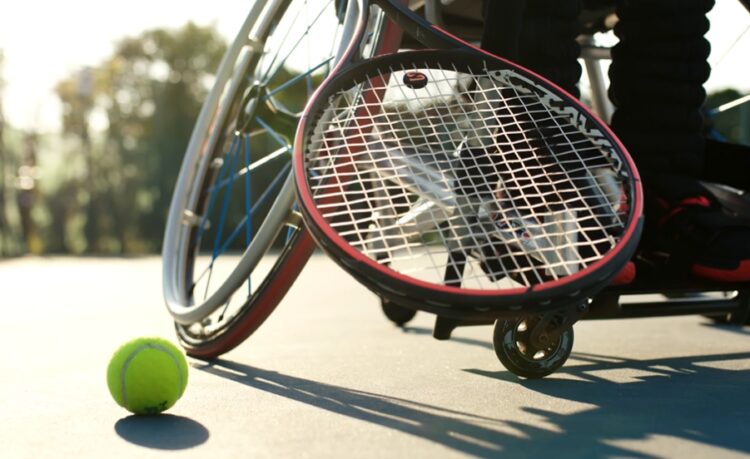 What are tennis dampeners for?
Tennis dampeners' primary function is to reduce racquet vibrations. These vibrations happen once the ball hits your racquet's strings. The use of dampeners typically reduces the fatigue player experiences during long matches.
Which material is best for tennis dampeners?
There are various materials that can be used for tennis dampener production. The most common types are plastic and rubber, and you will see this type on most of the racquets. However, high-end manufacturers mostly use PVC or silicone rubber.
Do professional players use tennis dampeners?
Generally, they do. Most professionals use high-quality silicone or PVC dampeners. However, some of them opt for an alternative – power pads. These are not similar products, but they do offer you a similar effect and reduce string vibrations.
Where should I place my tennis dampener?
You should put a tennis dampener outside the string pattern of your racquet. This way, it will not mess with the way you hit the ball and will not bother you. The best place to put a dampener is lower and closer to the neck of the racquet, where horizontal strings end.
Can a tennis dampener reduce the chance of injuries?
It is still unclear if tennis dampeners have such an effect. Some tennis enthusiasts have speculated on this, but it is still not proven. Tennis dampeners will, however, reduce vibration sounds and, therefore, distract the player less and reduce fatigue.
Can a tennis dampener reduce the power of the swing?
Since racquets provide power with the stiffness of frames and quality and tension of the strings, tennis dampeners do not influence the power of the swing by any means.
How durable are tennis dampeners?
They are quite durable, but it depends on the way you use them. As long as they do not get hit by the ball, they can last for months of use. You should also avoid pulling ends by the clips. Durability also depends on the material. High-end materials tend to tear or break less.
Should beginners use tennis dampeners?
It depends on your personal preference. If you are bothered and distracted by the sound vibrations of strings make, you should definitely purchase dampeners. For starter players, typically, they will not make much of a difference.
Bottom Line
You can now easily pick one from the top 8 tennis dampeners listed above as all of them are very effective. Using a tennis dampener is very useful for any tennis player. So, get your tennis dampener today!
Don't miss these other models available right now:
References:
https://www.momjunction.com/articles/best-tennis-dampeners_00844740/