Are you someone who wants to play tennis games on a PS4 but aren't sure which ones would be best? Or are you used to playing them already but you're looking for something to expand your collection? Whatever the case may be, you're in the right place!
Playing video games on a PS4 is a widespread practice that many people enjoy. For some people, this is a daily activity and part of their everyday routine, while for others it's a way to have some fun in their free time. No matter what group you fall under, you'll be happy to know that this article will provide you with some of the best video games you can play whenever you want to!
We're here to supply you with all the info you need about various different tennis games you can play on your PS4. You can forget about wasting days or even weeks trying to find a game that works for you in a sea of options out there! Once you read our list, you'll be able to identify the best tennis game for you in an instant and start playing it right away!
Best Tennis Game for PS4—Top Picks
1. AO Tennis 2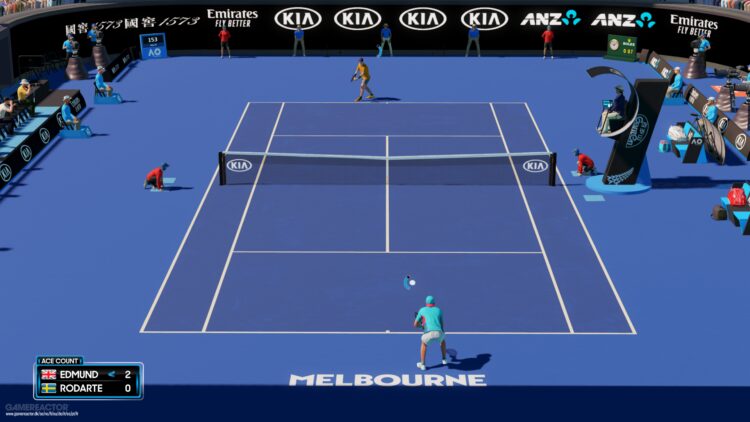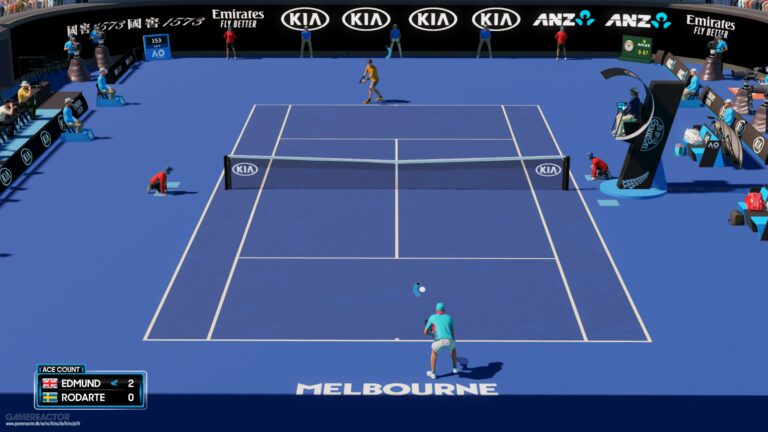 We'll begin our list with AO Tennis—a tennis video game that was released by Big Ant Studios. This game gained popularity very quickly, and many people thought it the best tennis video game ever made. However, when AO Tennis 2 came out in 2020, the fans were pleasantly surprised to learn that the game had gotten even better!
The new and improved version of this game features new players and various other customization options and adjustments that make it a more robust game. The developers paid attention to what the fans of the first version were suggesting and asking for, and made sure they delivered it.
This game has everything that a true tennis fan can wish for—even the Australian Open license for real play on the real courts in Melbourne! The career mode allows you to compete against various players and rise up in the ranks. It's not extremely easy to get to the top, and it will take some time to achieve that, which makes the gameplay super realistic and fun.
2. Tennis World Tour 2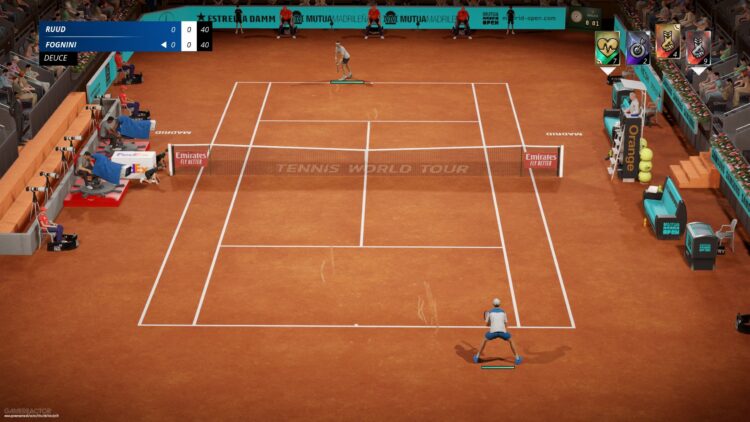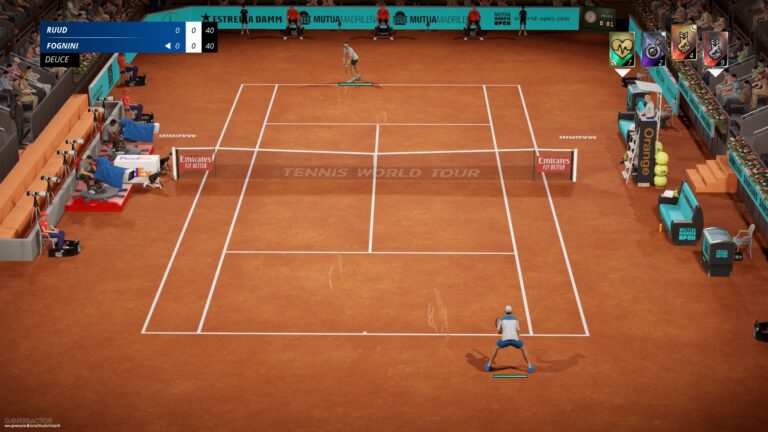 The next one on our list is Tennis World Tour 2—developed by Big Ant Studios and available to play on Nintendo Switch, PS4, Xbox One, and Microsoft Windows. The game is a follow-up to its initial game—Tennis World Tour.
This game provides you with one of the most realistic gameplay experiences. Tennis can be a difficult sport, and Tennis World Tour 2 is here to prove it. While it's not going to be easy to rank high, you'll find that the realistic gameplay can be super fun and feel as if you're really on the court competing against skilled players!
The graphics in Tennis World Tour 2 look way more impressive compared to the initial version, and the player roster has been heavily improved as well.
3. AO International Tennis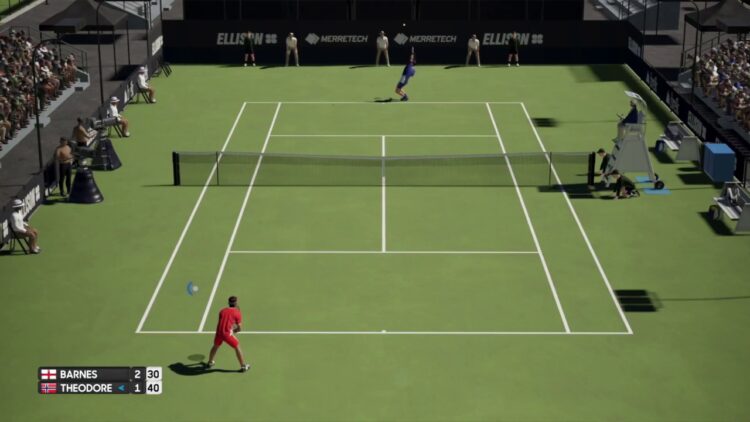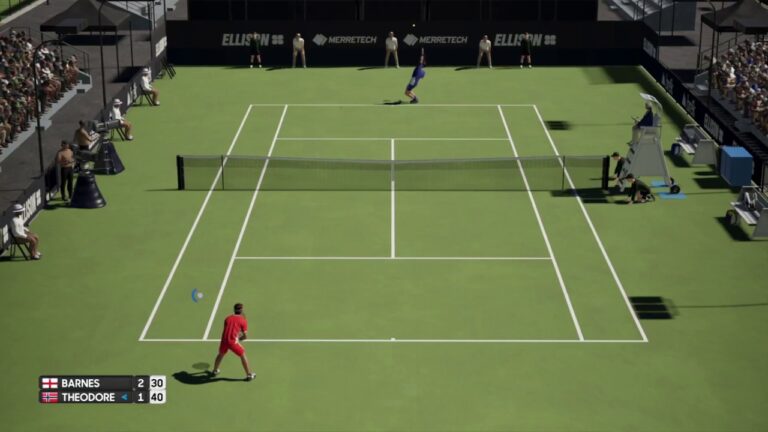 AO International Tennis is another one of those tennis PS4 games that give you a real-life playing experience! What's great about this one is that you can play it with another player by using a split-screen, which is always super fun. The game is available for PlayStation 4, Xbox One, Android, and iOS.
With perfectly developed graphics, you'll find this game extremely enjoyable and fun. There is no shortage of tournaments that your player can take part in, including a world tournament and many others. Ranking high becomes easier once you start improving your player's tennis skills, which you can accomplish by attending these tournaments and winning them.
There are a lot of customization features and adjustments that will provide you with the ultimate gameplay to satisfy your every need! You'll be able to create your own tennis court and compete against some of the biggest names in tennis history! Playing in both online mode and career mode is possible as well. The choice is yours!
4. Top Spin 4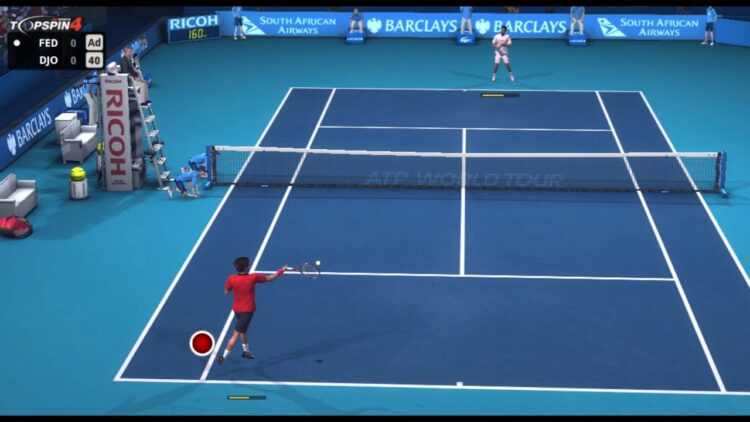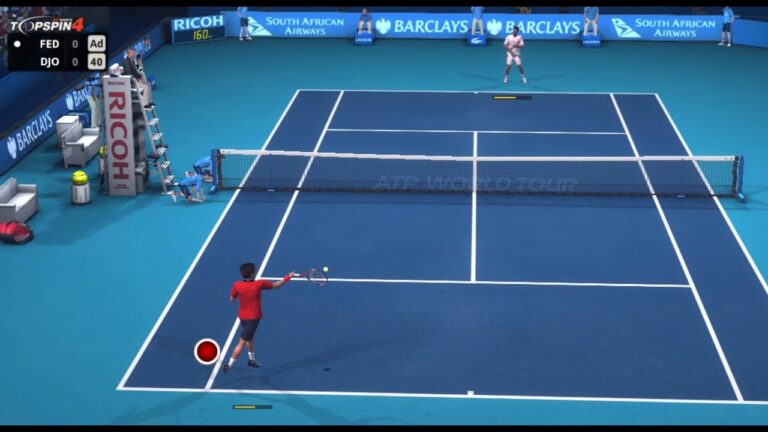 If you're searching for a game that's easy to play and great for beginners, Top Spin is an ideal choice for you. This game was developed by 2K Czech and released in 2011. Since its release, it gained enormous popularity and people started referring to it as one of the most popular tennis games ever made. The solid graphics and the mix of current and former legendary tennis players are what make this game stand out as much as it does.
The long rallies at the expert level, balanced gameplay, and the most comprehensive and rewarding career mode to date will make you want to play this game forever! You can build your own players with ease or choose from a list of real-life tennis legends. You can also play Top Spin 4 with your friends or family and in single and double events. Checking your rank and the rank of other players is also possible!
5. Super Tennis Blast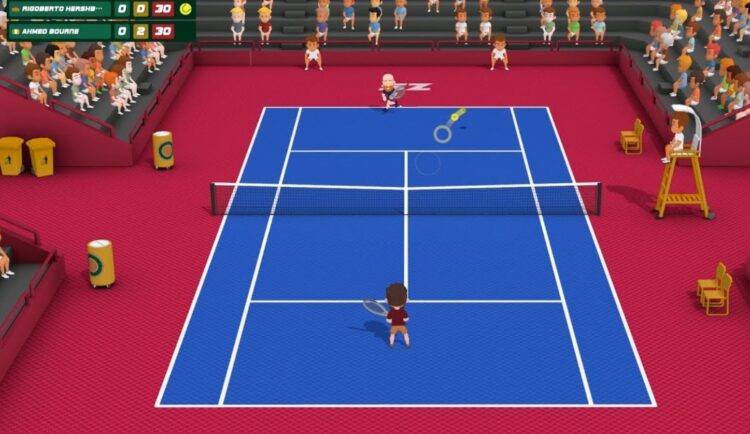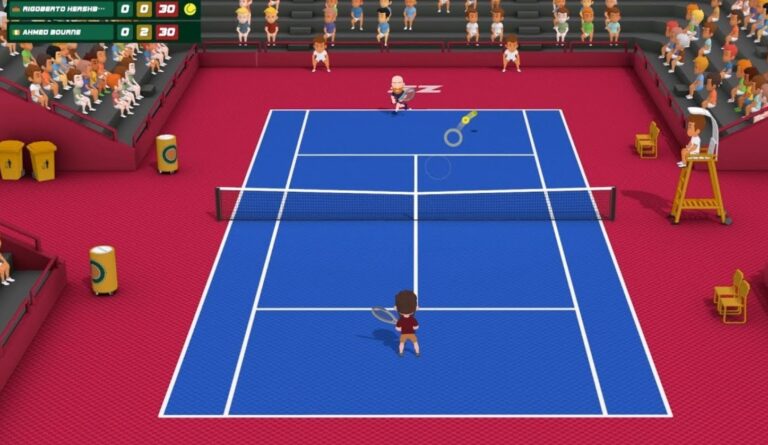 Supper Tennis Blast is a good choice if you're someone who's into simplistic gameplay and arcade-like games. The game is great for beginners since it's very easy to play and simplistic, but the strong multiplayer fundamentals and an engaging career mode can make it interesting even if you're not a beginner. The gameplay is quite fast which makes the game become super addicting quickly.
If you don't have a lot of time but still want to play a game or two, you'll be thrilled to know that Super Tennis Blast provides you with the option to play very short matches. That way, you can have your fun without spending hours trying to beat your opponent. All in all, if realistic gameplay and real-life tennis experience aren't that important to you when it comes to these games, Super Tennis Blast can be an excellent choice for you.
6. Dream Match Tennis VR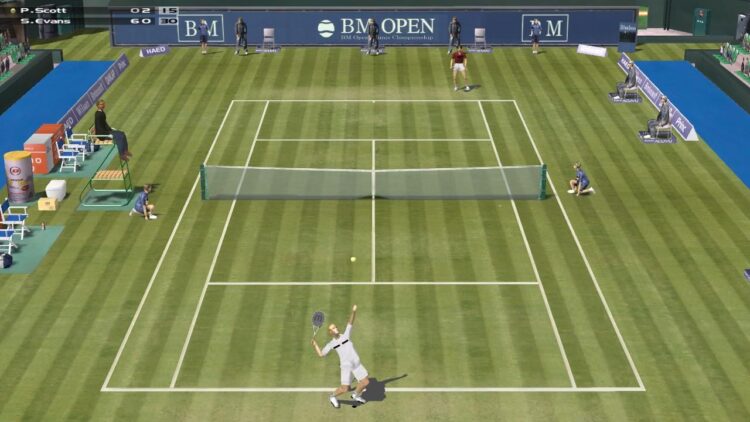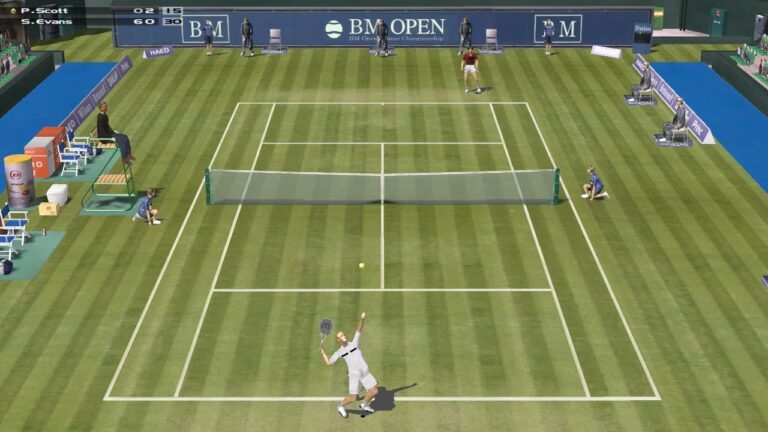 We'll conclude our list with a somewhat different tennis game, but nonetheless extremely fun and exciting. Dream Match Tennis VR is a virtual reality PS4 game, which means you'll need some additional equipment to play it. If you really want to get a real-life experience and feel like you're truly on a tennis field, you will love this game. However, if you don't have the equipment necessary for virtual reality games and you don't want to spend money on it, you can choose one of the previously listed games.
Dream Match Tennis VR was developed by Bimboosoft and released in 2018. The physics and graphics of the game are perfectly developed and crisp, as well as tracking and controls. Since there are several difficulty levels, you certainly won't get bored easily! The first-person viewpoint and simulated physics will certainly make you feel like you're standing on a tennis field in real life.
What To Consider Before Purchasing a Tennis Game for PS4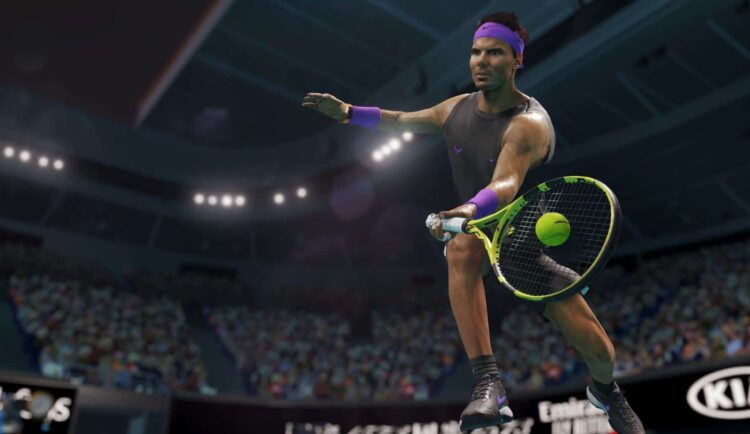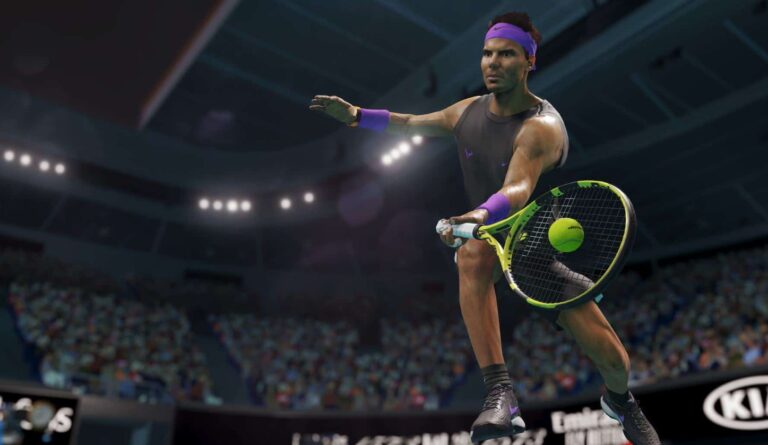 Although all of the games we mentioned so far can be a perfect choice for you, you should still take a few things into consideration before making your ultimate decision. That way, you won't risk getting the wrong one and waste your time and money for nothing. Take a look at the table below to find out what things you should factor in before buying your perfect tennis game for PS4:
| | |
| --- | --- |
| What To Consider | Why It's Important |
| Your skills | Tennis-playing skills are important because you don't want to purchase a game that's intended for experienced players if you're a beginner and vice versa. While beginners would benefit more from getting a more simple and easy-to-play game and then upgrading to more complex ones, more experienced players would likely find these games a bit bland or even boring. |
| Your preferences | Preferences are also relevant if you want to have the best experience with your games. You need to make sure the game provides you with all the features you prefer, such as the ability to create your own players or courts, to play in a career or online mode, to play with friends, etc. Making sure the game you're buying gives you these options will make your gaming experience ten times better and you won't get annoyed and frustrated upon the realization that something's missing. |
| Game type and equipment | You should consider what type of game you're purchasing and whether you have the necessary equipment for it. There is no shortage of different game types out there, including the virtual reality one we already mentioned, so ensuring that you have all you need before purchasing the game is crucial. |
Choosing the best tennis game for PS4 can often be challenging and confusing. There is an abundance of options out there, so finding the one that suits your needs perfectly is no easy task. Luckily, we're here to save you from wasting time, money, and effort!
If you spare some time to go through our list of the best tennis games before making your final purchase, you'll have all you need to identify the perfect game effortlessly without risking buying the wrong one. And the best part is that it will take no more than 10 minutes! Work smarter, not harder!