Tennis is one of the most popular sports nowadays. It's thrilling, exciting, and it's a lot of fun to watch and root for your favorite player. Novak Djokovic, Rafael Nadal, and Roger Federer are only a few of the legendary names you'll probably think of when we mention tennis. That is, when it comes to the male players. Today, we're here to talk about the female tennis players and some of the best women's tennis matches that happened to date.
Although a lot of people are fans of tennis today, it's no secret that this sport has been a fan favorite for a long time. Serena Williams, Venus Williams, and Maria Sharapova are some of the best-known names when it comes to female tennis players.
Tennis can be an extremely difficult sport, so dedication and perseverance are the main factors included. Every true tennis fan knows how much effort these players put into training and every tournament they join. Throughout the years, fans all over the world have had the ability to enjoy watching these players put blood, sweat, and tears into every match they played. They rooted for their favorite players and cheered them on throughout the entire experience, be it over TV or in real life. Since it's not unlikely that even the biggest of fans somehow missed watching some of the best women's matches, now is your chance to catch up and find out everything you might have missed!
If you're interested in learning more about the legendary female tennis matches and want to get all the scoop regarding it, you came to the right place! We're here to go over some of the best women's tennis matches of all time and give you all the info you could need!
Top 8 Best Women's Tennis Matches of All Time
1. Venus Williams-Lindsay Davenport (2005)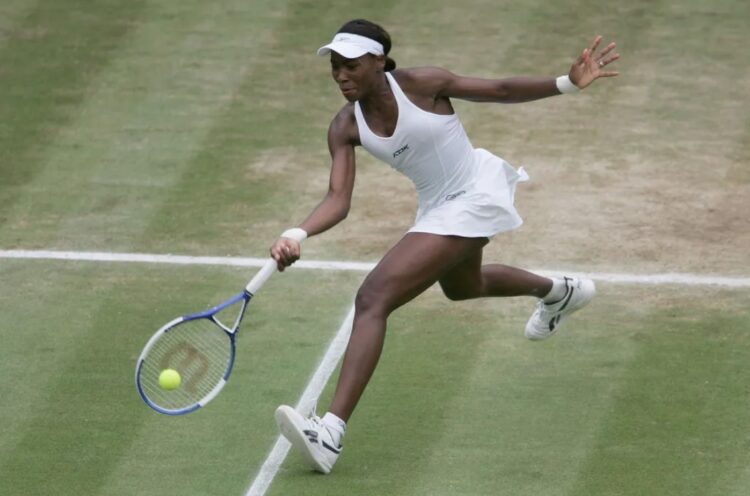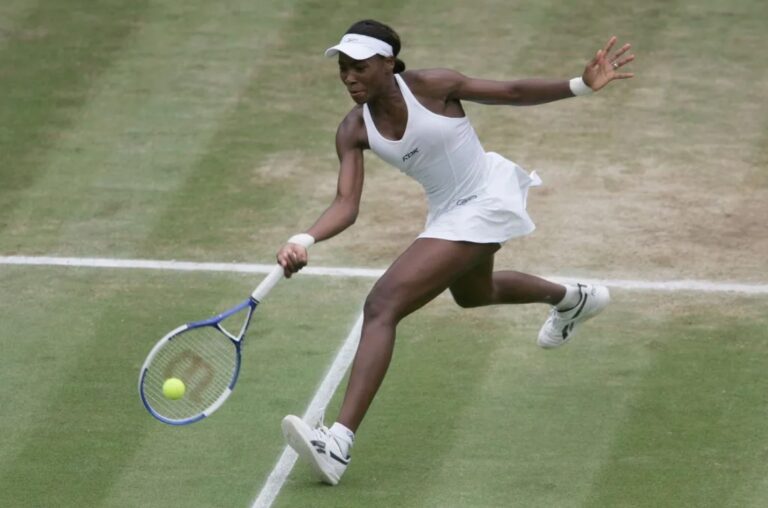 We'll start our list with one of the most well-known female tennis matches that took place in 2005 between Venus Williams and Lindsay Davenport. This is certainly one of those matches that will go down in history as the best of all time and for a good reason—people went crazy over it back in the day. The match gained major popularity due to it being the longest Wimbledon final (time) and longest Wimbledon third set (games).
Venus was the first person to rally from match point down in about seventy years and the lowest-seeded player to win Wimbledon.
People started referring to this match as "the titanic battle", which is how many people still know it today. Venus defeated her opponent Lindsay in the final and won the 2005 Wimbledon Women's Championship.
2. Maria Sharapova-Serena Williams (2004)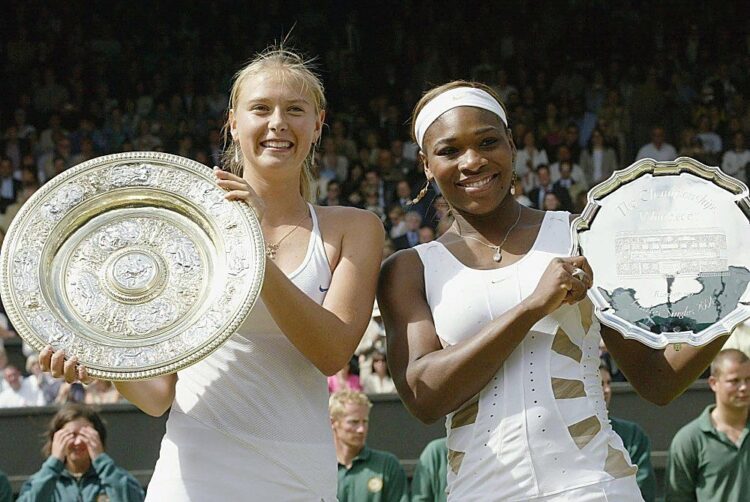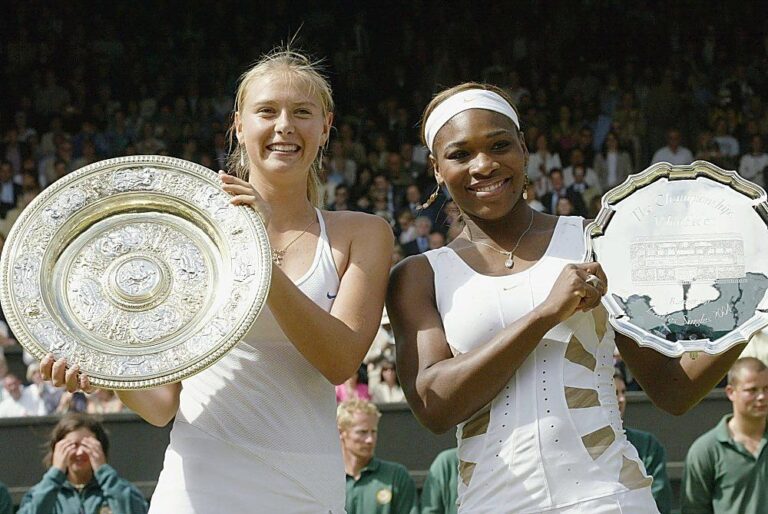 The next one on our list has to be the thrilling match between two of the most legendary names in tennis history—Maria Sharapova and Serena Williams.
Sharapova competed against the two-time defending champion, Williams, and managed to defeat her in the final (6–1, 6–4). Winning the ladies' singles tennis title in 2004 at the Wimbledon Championships was Sharapova's first major title. The crowd, as well as the commentators, were astounded, saying that the victory was "the most stunning upset in memory". What is also incredible and somewhat unbelievable about this match is that Sharapova was only seventeen years old at the time, and she managed to claim such a huge victory at such a young age.
This victory earned Sharapova the title of the third-youngest woman to win Wimbledon and gave her a spot in the top 10 rankings for the first time ever in her career, but that is not all. She was also the second Russian woman to win a major title!
3. Serena Williams-Elena Dementieva (2009)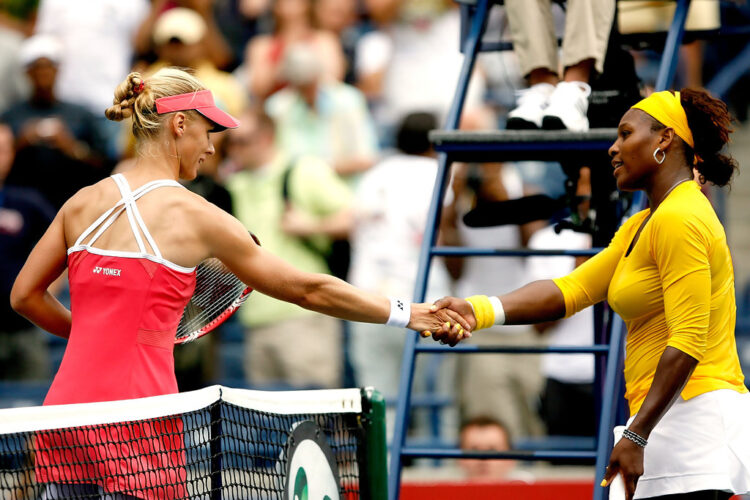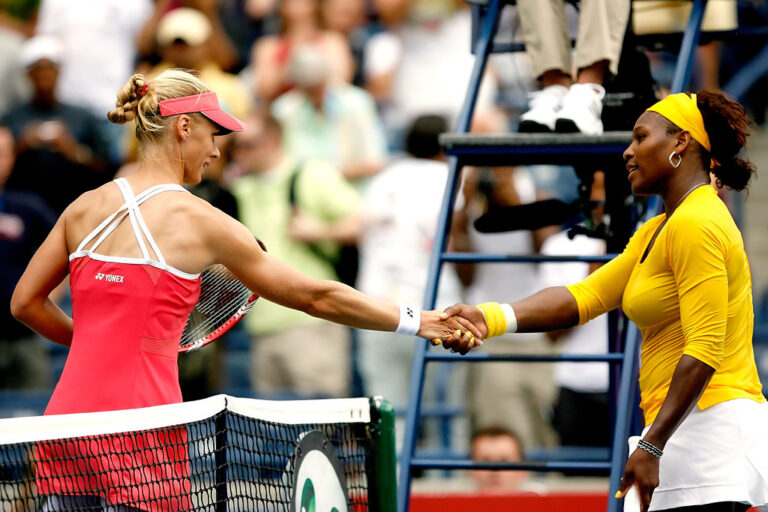 We'll continue with the enthralling Wimbledon Semifinal match between Serena Williams and Elena Dementieva that took place in 2009. This match is also known as the longest semifinal match in women's history at the All England Call.
The amazing rallies, momentum swings, and comebacks made this event a place to be and to remember. The atmosphere was incredible and exciting the entire time, and people remember this match as the tensest and most enthralling one of all time.
The reason why fans were tense and on the edge is that the match stayed close until Serena Williams secured a break in the 13th game that proved decisive—she saved a match point to beat Dementieva. The uncertainty and suspense made this match extremely interesting and exciting to watch.
4. Serena Williams-Maria Sharapova (2005)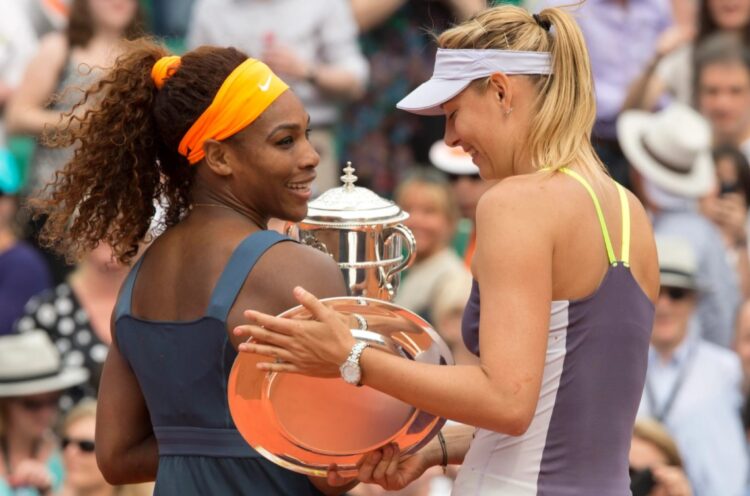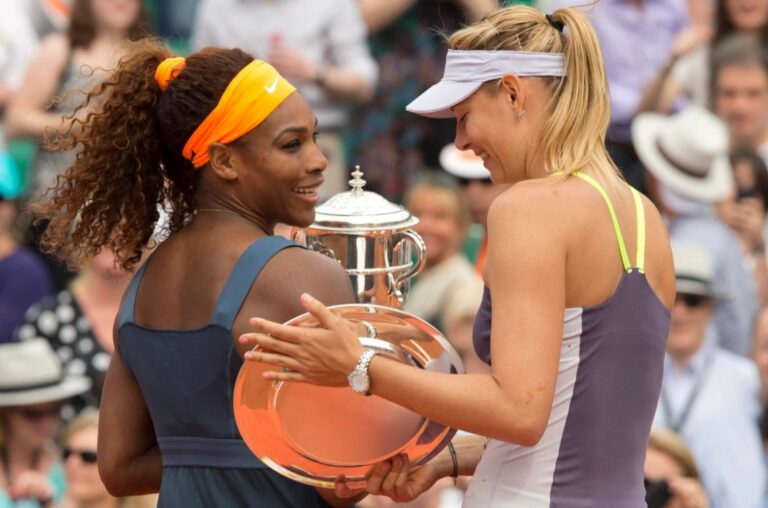 Since we already mentioned one of the most thrilling matches between Williams and Sharapova that took place in 2004 when Sharapova won, it's only natural to mention the one when Williams managed to claim the victory as well. Not only is it natural, but it is also quite important since it's one of Williams' most memorable wins!
Despite Sharapova twice serving for the match and having the lead in all three sets, she eventually succumbed to her opponent. Williams saved three match points in the third set and claimed her victory.
The match was very tense and exciting, and the crowd loved it. Williams' victory set her up for a finals meeting with Lindsey Davenport, whom she ended up defeating as well, winning her second Australian Open and seventh Grand Slam singles title.
5. Amelie Mauresmo-Justine Henin (2006)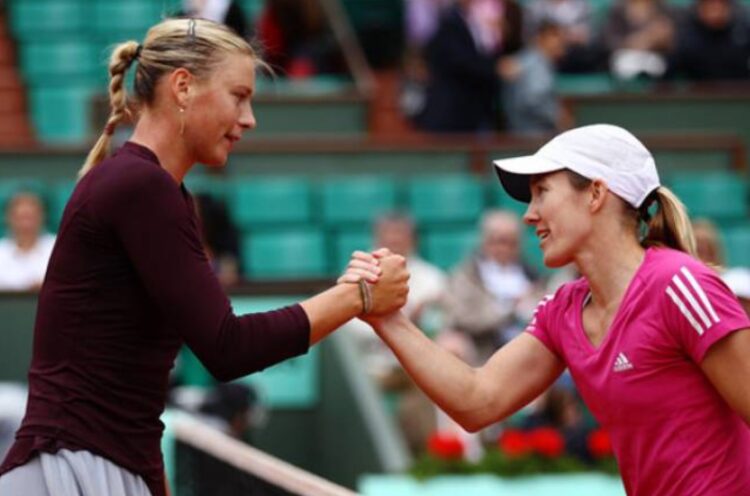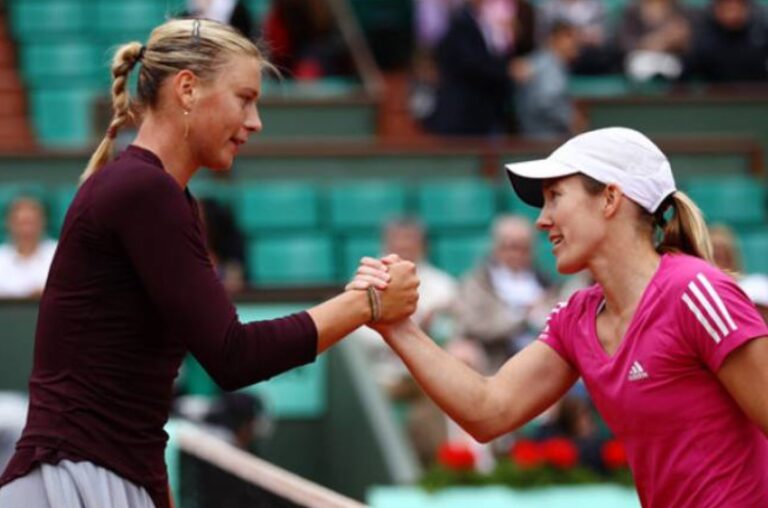 Amelie Mauresmo and Justine Henin were left to battle it out with the Williams sister out of the way. These two had an amazing battle that left the audience speechless.
Mauresmo managed to defeat her opponent, Henin, in the final round, in an astonishing clash of one-handed backhands. This victory made Amelie Mauresmo the first French player to win at Wimbledon ever since Lenglen, in 1925. It also deprived Henin of the only major title she had yet to win.
What makes this match memorable as well, other than it being a spectacular and thrill-inducing event, is the fact that the two used to be good friends. However, after that Australian Open final, it's speculated that they had a fallout and "never gave a smile to each other". Whether this is truly what happened or just speculation, it kept people talking and discussing the match for a long time. Even today, the mystery of whether these two remain on good terms or not has people talking about one of the most interesting women's tennis matches.
6. Justine Henin-Jennifer Capriati (2003)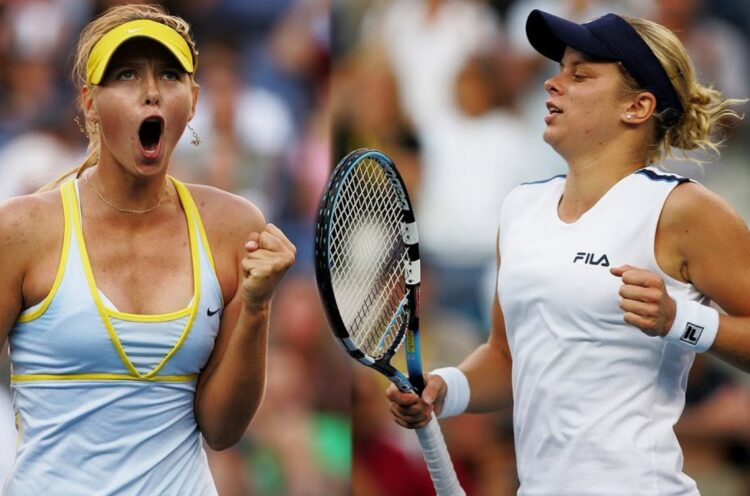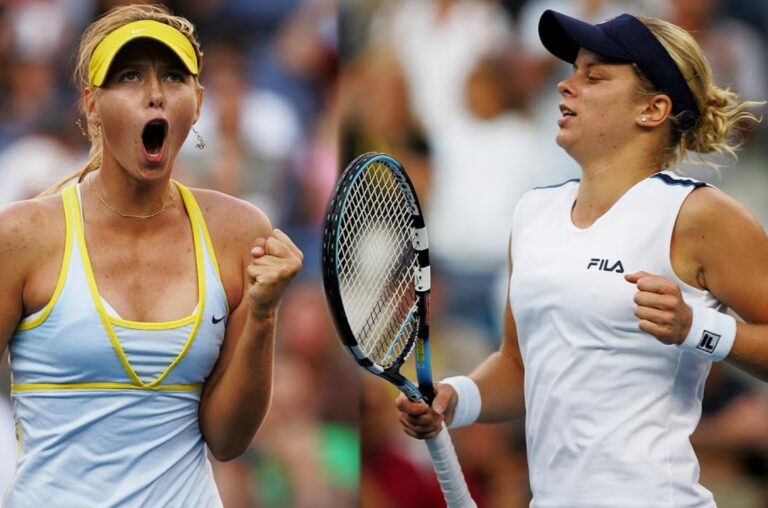 The fantastic match between Justine Henin and Jennifer Capriati is easily one of the best known of all time. Many people still talk about this match when discussing the most epic ones to date.
What's interesting about this one is that Henin was two points away from defeat on ten different occasions. However, this did not break Henin's spirit. On the contrary, each and every time she managed to fight back until, eventually, she grabbed her victory in a third-set tiebreak. People were at the edge of their seats the entire time, which made this match extremely exciting and fun (as well as anxiety-inducing, to be fair). This makes the match remain one of the US Open's most thrilling matches to date.
7. Jennifer Capriati-Serena Williams (2004)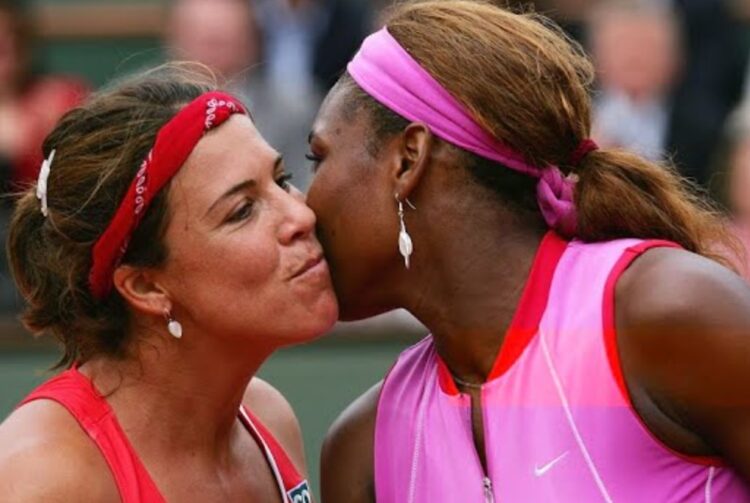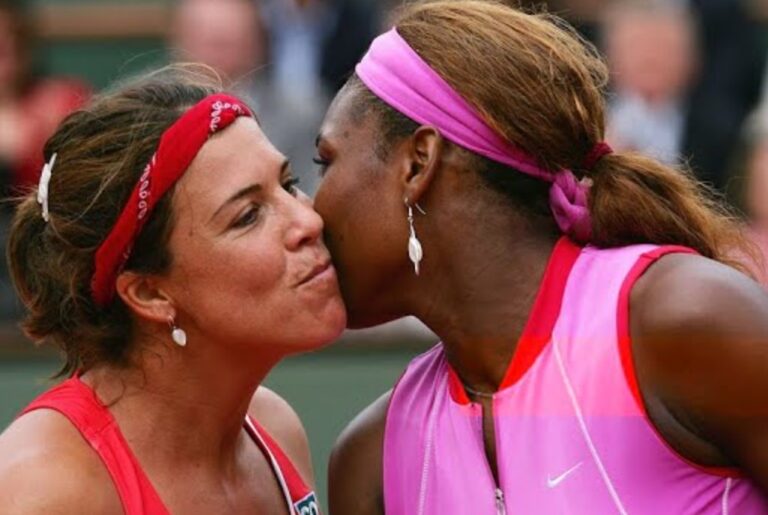 One of the most unforgettable matches in history would have to be the one between Jennifer Capriati and Serena Williams that took place during the US Open quarterfinals in 2004. A lot of controversy and speculation arose after Williams fell victim to many bad line calls during the final set against Capriati. This match is said to have started the so-called "Hawk-Eye era".
Many people implied that these 4 bad line calls that occurred were the reason why Williams lost to Capriati. Others, however, believe that the outcome would have remained the same even if the bad calls weren't made. Whatever the case may be, the facts remain the same, and the facts are that Capriati won (2-6, 6-4, 6-4) and that a couple of years later, Hawk-Eye became a permanent fixture at the U.S. Open.
8. Jennifer Capriati-Martina Hingis (2002)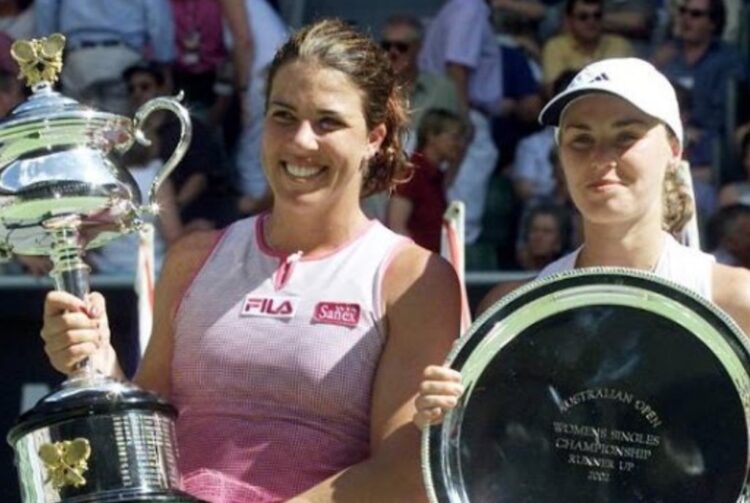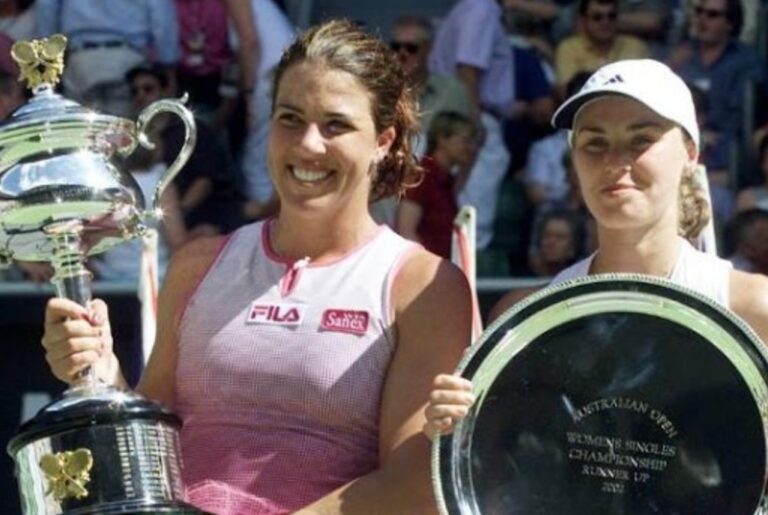 We will conclude our list with the first woman to save four match points and win the title in Grand Slam history—Jennifer Capriati. Although Martina Hingis was ahead in the final, Capriati managed to turn it around and beat her opponent in the women's final of the Australian Open in Melbourne. It's important to note that the conditions in which these two women had to compete were extremely oppressive, with the temperature reaching 115°F.
However, that did not stop them from giving it their best shot and battling it out like the real professionals they are. No matter how intense the heat has gotten at certain points, so much so that the players had to bathe in ice in between the sets, they never gave up or gave in.
With this win, Capriati claimed the third and final major title of her career. The match between Jennifer Capriati and Martina Hingis will be remembered as the greatest comeback in women's Grand Slam tennis history.