If you're on a search for inspiring and best tennis quotes of all time to boost your confidence before a match or you're simply interested to hear the wise words of the greatest tennis players out there, we got you!
To save you from the hassle of spending hours searching the Internet and risking getting a migraine, we compiled three different lists of tennis quotes that will give you exactly what you're looking for.
Forget about wasting time and find your favorite tennis quote in the blink of an eye! The streamlined guide below provides you with all you need!
The Ultimate Guide to the Best 45 Tennis Quotes of All Time
Famous Tennis Quotes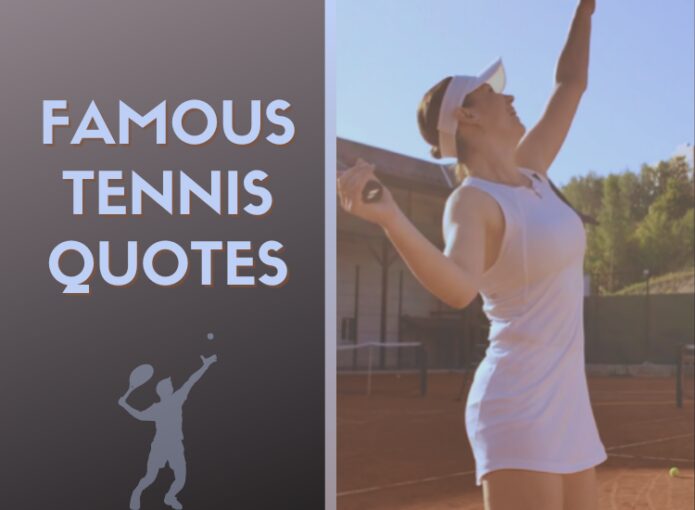 "Tennis is, more than most sports, a sport of the mind." – Rafael Nadal
"Tennis is a tough sport – there are no draws." – Roger Federer
"Nothing can substitute for just plain hard work. I had to put in the time to get back. And it was a grind." – Andre Agassi
"If you don't lose, you cannot enjoy the victories. So I have to accept both things." – Rafael Nadal
"I want my tennis to speak for everything." – Maria Sharapova
"I'll let the racket do the talking." – John McEnroe
"I play each point like my life depends on it." – Rafael Nadal
"I just try to play tennis and don't find excuses. You know, I just lost because I lost, not because my arm was sore." – Goran Ivanisevic
"Tennis has given me soul." – Martina Navratilova
"One of the things it taught me is that every ball that comes to me, I have to make a decision." – Billie Jean King
"When I was serving for the match, there was a sense of how big a moment that is in British tennis history. It's great to have finally done it." – Andy Murray
"I'm really trying to focus myself on playing tennis, and I think that's really important." – Stefan Edberg
"I think, for me, I just really want to have fun with every match that I play because tennis is a game." – Naomi Osaka
"Tennis is a fine balance between determination and tiredness." – Virginia Wade
"You'll hear a lot of applause in your life, fellas, but none will mean more to you than that applause from your peers. I hope each of you hears that at the end." – Andre Agassi
Motivational Tennis Quotes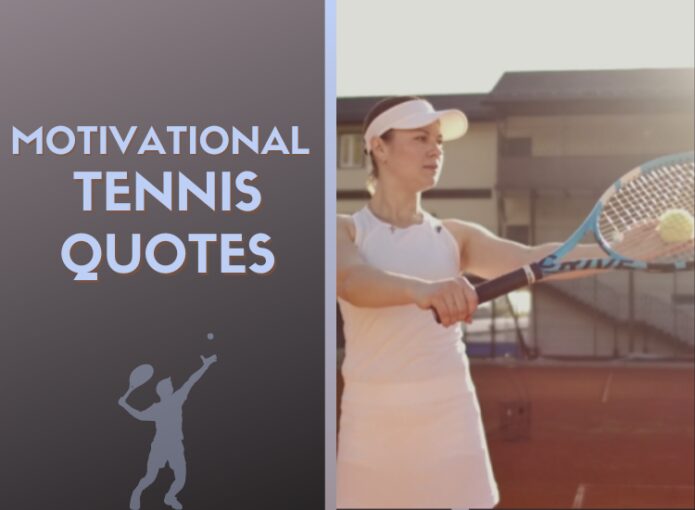 "I never look back, I look forward." – Steffi Graf
"If you're afraid of losing, then you daren't win." – Bjorn Borg
"The next point – that's all you must think about." – Rod Laver
"Fame and success and titles stay with you, but they wear out eventually. In the end, all that you are left with is your character." – Ana Ivanovic
"If you're a champion, you have to have it in your heart." – Chris Evert
"I don't play in any tournaments to come second best." – Andy Murray
"I've grown most not from victories, but setbacks. If winning is God's reward, then losing is how He teaches us." – Serena Williams
"When you lose a couple of times, it makes you realize how difficult it is to win." – Steffi Graf
"I've been in a lot of trouble and come out of it. I think it shows a lot of good character." – Stefan Edberg
"I didn't have the same fitness or ability as the other girls, so I had to beat them with my mind." – Martina Hingis
"Ever tried, ever failed, no matter, try again, fail again. Fail better." – Stan Wawrinka
"If you're not a competitor, you've just got to go home." – Venus Williams
"Losing is not my enemy, fear of losing is my enemy." – Rafael Nadal
"I am lucky that whatever fear I have inside me, my desire to win is always stronger." – Serena Williams
"Success is walking out of here with the title, and anything less is not good enough in my book." – Pete Sampras
Inspirational Tennis Quotes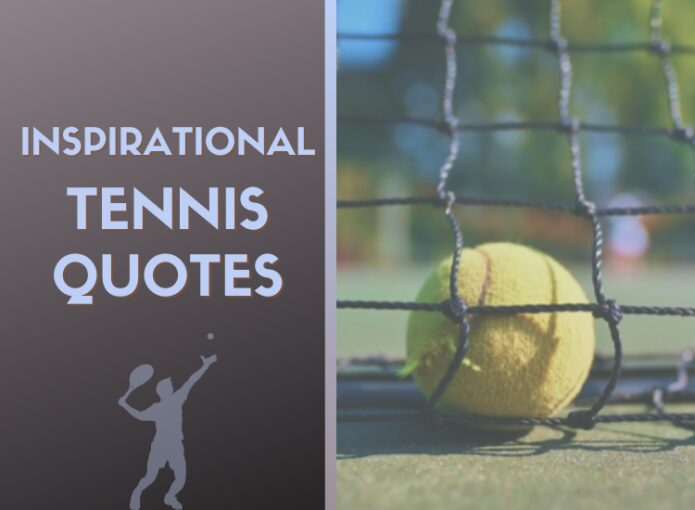 "What is the single most important quality of a tennis champion? I would have to say desire, staying in there and winning matches when you are not playing that well." – Novak Djokovic
"Tennis is like marrying for money. Love means nothing." – Phyllis Diller
"I am the best tennis player who cannot play tennis." – Ion Tiriac
"Played tennis for years. But you can't improve at tennis after you're 50. You get to be in your 40s, and suddenly you're a doubles player." – Jack Nicholson
"It's one-on-one out there, man. There ain't no hiding. I can't pass the ball." – Pete Sampras
"Tennis is a young man's game… I won't tell you exactly how old I am, but when I played, there were 28 men on the court – just on my side of the net." – George Burns
"No matter what you study, the thing that you know best is what you grew up with." – Maria Sharapova
"I have always considered tennis as a combat in an arena between two gladiators who have their racquets and their courage as their weapons." – Yannick Noah
"I call tennis the McDonald's of sport – you go in, they make a quick buck out of you, and you're out." – Pat Cash
"Tennis: the most perfect combination of athleticism, artistry, power, style, and wit. A beautiful game, but one so remorselessly travestied by the passage of time." – Martin Amis
"The Williams sisters had something else: each other, and their absolute dominance." – Anne Helen Petersen
"Tennis is an addiction that once it has truly hooked a man will not let him go." – Russell Lynes
"Life is like tennis. Those who serve best usually win." – David Foster Wallace
"When you do something best in life, you don't really want to give that up – and for me it's tennis." – Roger Federer
"In tennis, there is the forehand, the backhand, the overhead smash, and the drop volley, all with a different grip." – John Updike
Conclusion
Tennis, although one of the most popular sports out there, is by no means easy.
If you're ever stuck and struggle to get back on the court, use one of the above-listed quotes to find your motivation and beat your opponent like the pro you are!
References:
https://kidadl.com/quotes/best-tennis-quotes-that-are-really-ace