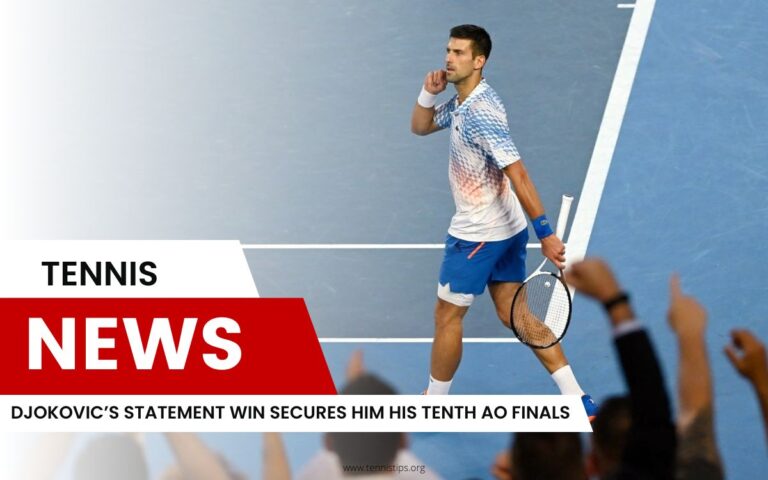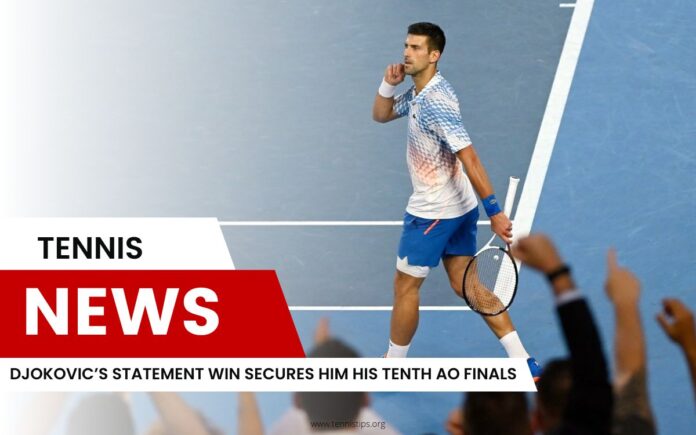 Serbian tennis player and 21-time grand slam champion Novak Djokovic played another fantastic match. He earned the right to fight for his tenth Australian Open title after defeating American player Tommy Paul in straight sets – 7:5, 6:1, and 6:2.
It took Nole two hours and twenty minutes to win this match, and he will face Stefanos Tsitsipas in the finals that are scheduled for Sunday, January 29th. So far, Djokovic has a 10-2 score against Tsitsipas, and in the last grand slam finals they played in Paris, Djokovic won 3-2.
This was Novak's 10th win in 10 semifinals at the Australian Open. Djokovic was not quite as brilliant as he was in matches against Alex De Minaur and Andrey Rublev, but the positive thing he should be very pleased about was the fact that he did not struggle with the hamstring injury.