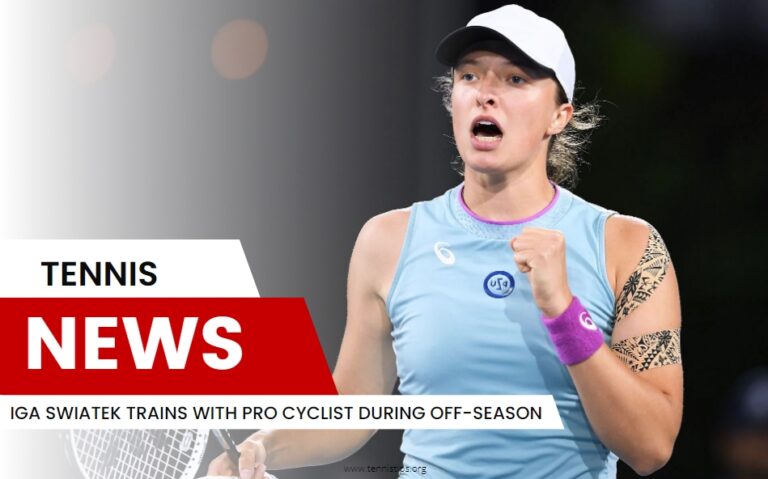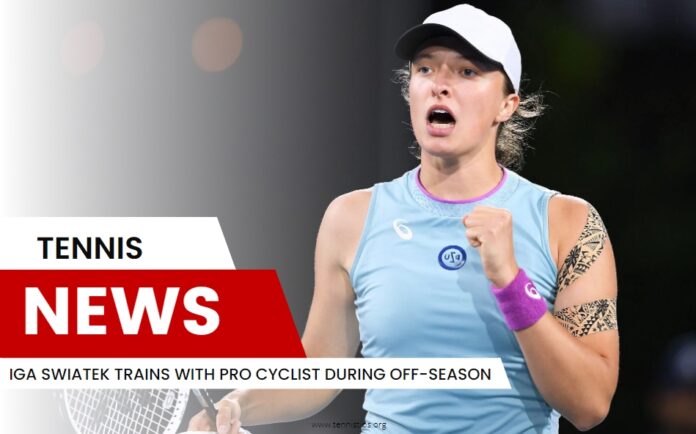 With December right around the corner, tennis' short "off-season" has now officially become the "pre-season" as players return to the gym and get a head start on their 2023 preparations.
For world No. 1 Iga Swiatek, that meant swapping practice partners for the day as she shared an Instagram post alongside a world championship-winning Polish cyclist, Michal Kwiatkowski.
"Meet my new talented hitting partner," Swiatek wrote in a caption. "One thing is sure… footwork was solid."
"Great afternoon with Iga Swiatek and her amazing team," wrote Kwiatkowski, who pinned the post to his own Instagram page. "Happy to hit some tennis balls (and miss all the serves).
"Fingers crossed for your season, and I hope to see you at some bike race."