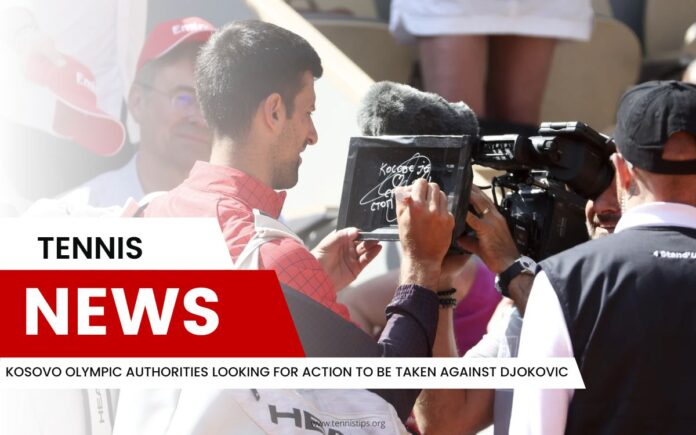 The Olympic authorities of Kosovo have formally requested the International Olympic Committee (IOC) to initiate disciplinary proceedings against Novak Djokovic, alleging that the Serbian tennis star provoked political tensions by stating, "Kosovo is the heart of Serbia," during the French Open. 
Djokovic had inscribed this message on a camera lens following his first-round victory on Monday, coinciding with clashes between Serb protesters and Nato peacekeeping troops in the Kosovo town of Zvecan, where Djokovic's father grew up.
The clashes resulted in 30 injured peacekeeping troops and 52 wounded protesters as ethnic Albanian mayors assumed office in the Serb-majority area of northern Kosovo following boycotted elections by the Serbs. 
While Djokovic later expressed his opposition to any form of conflict, he defended his statement and characterized Kosovo's situation as a "precedent." Reacting to Djokovic's actions, Ismet Krasniqi, the president of Kosovo's Olympic Committee (KOK), accused him of promoting Serbian nationalists' propaganda and using the sports platform to do so. 
Krasniqi further emphasized that Djokovic's unremorseful statements heightened tension and violence between the two countries, urging the IOC to open disciplinary proceedings against the athlete for investigation.
Meanwhile, Kosovo's tennis federation deemed Djokovic's comments "regrettable" and accused him of exploiting his influential status as a well-known personality to incite tensions. As of now, the IOC has not responded to the request made by the Kosovo Olympic authorities.