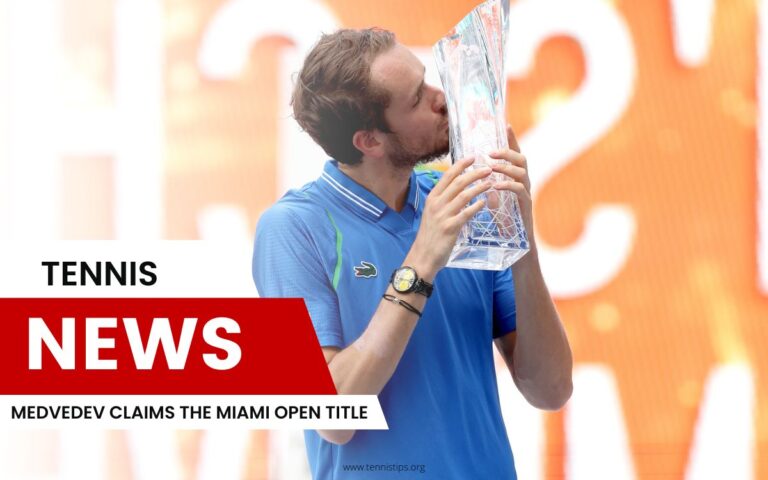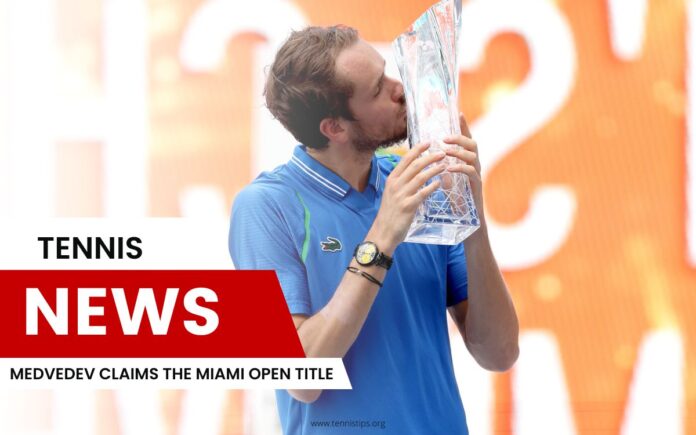 Russian tennis player Daniil Medvedev proved his mettle once again as he clinched his first Miami Open title by defeating Jannik Sinner in straight sets. The world No. 5 won his fifth ATP Tour final in as many tournaments after a disappointing loss against Carlos Alcaraz in the Indian Wells final two weeks ago. 
Medvedev's impressive baseline game frustrated Sinner, who created five break points in the fifth game of set one but failed to capitalize. Medvedev remained unbroken throughout the match and sealed his victory in just 94 minutes.
Medvedev's success continued in the second set, as he dominated Sinner, winning 6-3 to secure his fourth title in five events. He is now 24-1 in the past five events and boasts a perfect 6-0 record against Sinner. The Russian's exceptional form has made him one of the top contenders for Grand Slam titles, and he is expected to be a force to be reckoned with in the upcoming tournaments.
Speaking about his victory, Medvedev expressed his happiness and acknowledged the tough conditions during the match, which took place on the hottest and most humid day of the tournament. Medvedev's win marks another milestone in his career, and his fans are excited to see what the future holds for the talented player.