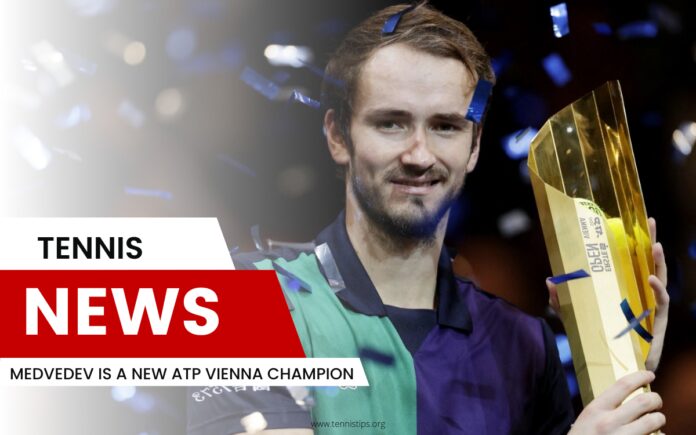 Russian tennis player Daniil Medvedev is a new ATP Vienna champion. He managed to defeat Denis Shapovalov in three sets, 4:6, 6:3, 6:2, and this triumph brought him a second season title and the fifteenth of his career.
Canadian started the match at a better pace, and in the first set, he had 21 winners as well as two break points advantage. However, he did not manage to keep this pace much longer, as Medvedev engaged counter-attack and won the next two sets in a convincing manner.
Shapovalov stays at one ATP trophy, which he won in Stockholm in 2019, and this is his fifth lost finals game. With this win, Medvedev gained 500 points on the ATP list and won the prize pool of 236.375 euros. Both players will play at Masters in Paris.