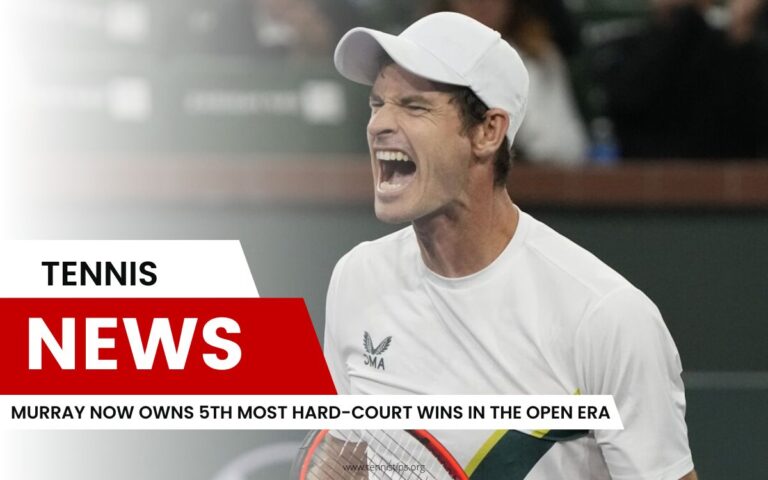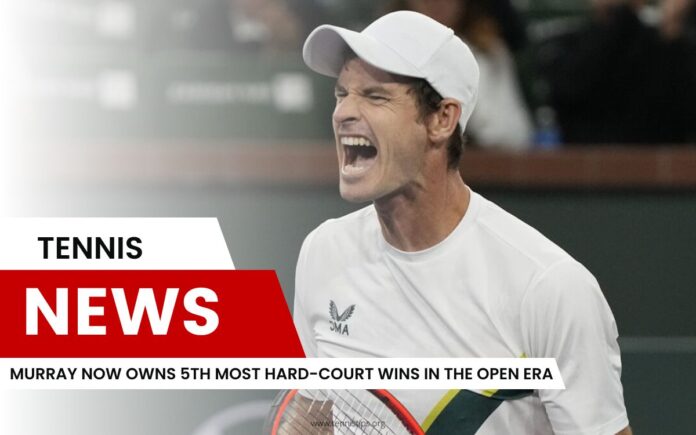 Andy Murray continues to make headlines with his impressive performance at Indian Wells. After winning a grueling first-round match that lasted over three hours, Murray improved to 7-0 in deciding sets this year.
He followed up with a 6-4, 6-3 second-round victory over Radu Albot, which also helped him achieve two significant milestones. Firstly, the win was the 491st hard-court victory of his career, moving him up to fifth on the list of most hard-court wins for a man in the Open Era.
With 491 hard-court wins, he surpassed the legendary Jimmy Connors, who had 490 hard-court victories in his career. The top four players on the list are Roger Federer, Novak Djokovic, Andre Agassi, and Rafael Nadal, in that order.
Secondly, Murray's win over Albot was his 725th career victory across all surfaces, which pushed him up to No. 15 on the list of most career wins for a man in the Open Era.
He surpassed Manuel Orantes' 724 career wins with this victory. Murray's impressive performances in recent years have shown that he is still a force to be reckoned with, despite facing several setbacks due to injuries. His consistent form and relentless drive to win continue to earn him accolades and admiration from fans and fellow players alike.