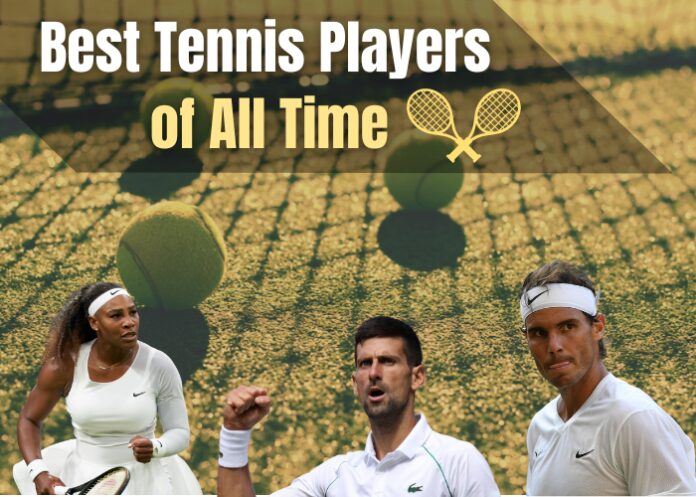 Tennis is one of the most popular sports nowadays, with over 87 million active players out there. People not only enjoy playing this sport but also watch it and root for their favorite players. It's a sport filled with excitement, suspense, and emotions.
It's no secret that being the best tennis player would require a lot of effort, determination, dedication, talent, and hard work. Are you curious about who has it all and who deserves a spot on the best-of-the-best list? Look no further because you're in the right place!
Finding out details about tennis players, such as what titles they won, how successful they are in their careers, and similar can be very time-consuming and tiresome if you do it on your own. There is a ton of info online that can take hours or days to go through, and what's even worse—be incorrect.
That is why we jump to your rescue! We did the research in your stead and compiled a list of the best male and female tennis players of all time for you! You can now find out all you want to know without spending more than a few minutes reading our article. Easy-peasy! Check out the lists below for all the deets!
Top 5 Best Male Tennis Players of All Time
1. Novak Djokovic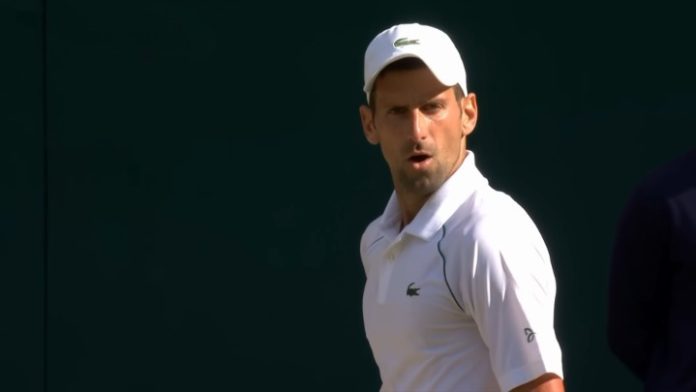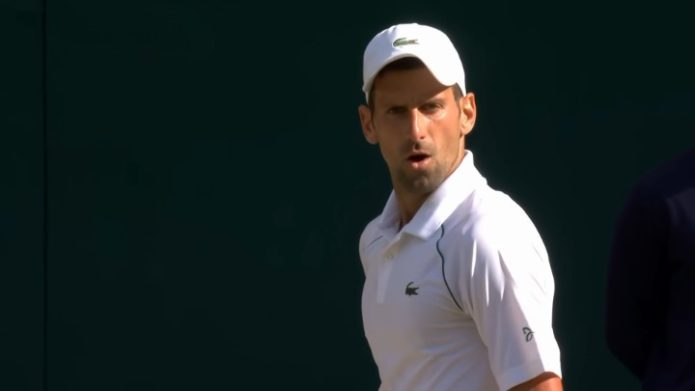 We'll start with a player who is widely considered to be the best tennis player of all time—Novak Djokovic. Djokovic was born in Serbia (former Yugoslavia) in 1987. He turned professional in 2003 and started becoming the global sensation we all know and love today.
Novak Djokovic was ranked world No. 1 for a record total of incredible 373 weeks. He has managed to finish as the year-end No. 1 for 7 times, which is another record. By winning 21 Grand Slam men's singles titles, 88 ATP singles titles, and a record of 38 Masters titles, Djokovic has left quite a mark on the tennis world.
He continues to prove that he deserves to be on top of the list by putting in the work and grabbing the titles like the pro he is. Some of his most notable accomplishments include him being not only the first but also the only man to become the champion of all the four majors at once on three different surfaces so far!
He is also the only male player who completed a non-calendar Grand Slam in the Open Era, as well as the first one to claim a double Career Grand Slam.
2. Roger Federer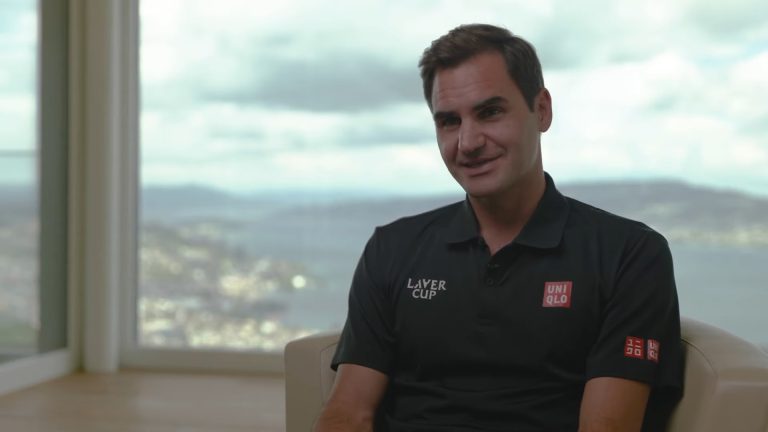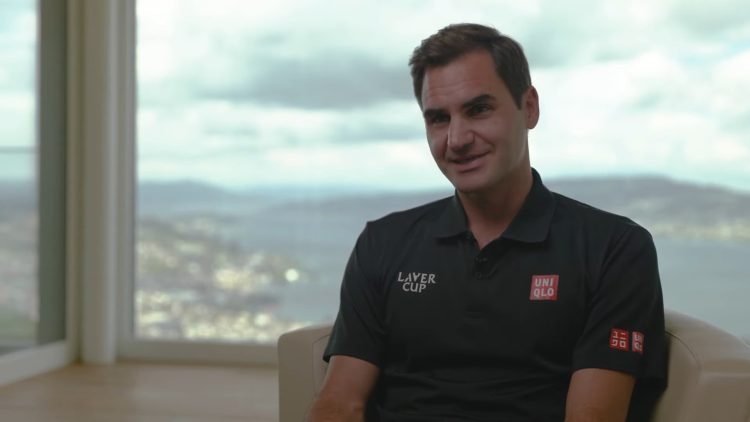 The next one on our list is Roger Federer—a Swiss tennis player born in Switzerland in 1981. Federer started his professional career in 1998.
Roger Federer is one of the best-known tennis players out there, and he has an enormous fan base. He is a part of the Big Three, which is a term coined for Djokovic, Nadal, and himself. The trio is widely known and referred to as the Big Three—the three greatest tennis players of all time.
Federer was ranked world No. 1 by the ATP for up to 310 weeks, which include the record 237 consecutive ones. The number of times he has finished as the year-end No. 1 is five. As for the titles he has managed to win, there is a total of 103 ATP singles, 20 Grand Slams, as well as a record 8 men's singles Wimbledon titles.
3. Rafael Nadal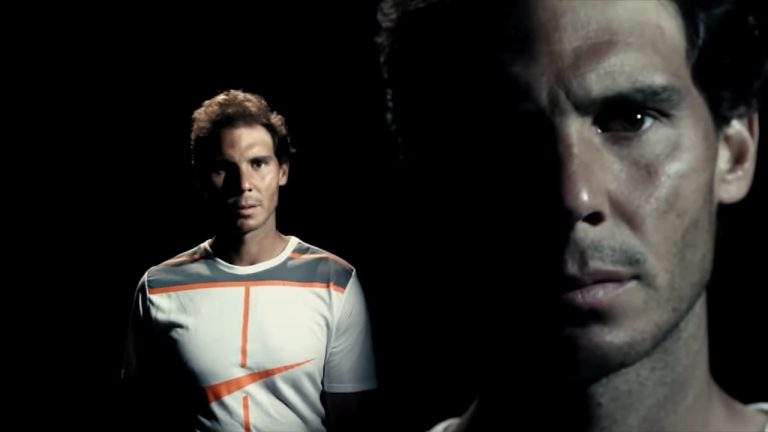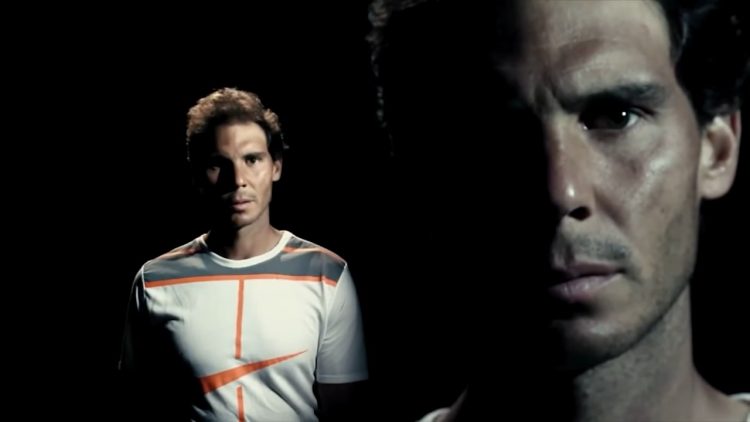 Rafael Nadal, as we already mentioned, is a part of the Big Three, thus considered one of the best tennis players to ever grace the court. He was born in Spain in 1986, and he turned professional in 2001.
Nadal was ranked world No. 1 for even 209 weeks, and he has managed to win an all-time record of a whopping 22 Grand Slam men's singles titles! They also include a record of 14 French Open titles. He's finished as the year-end No. 1 for a total of five times, the same as Federer. During his career so far, Nadal also managed to win 92 ATP singles titles and 36 Masters. He is regarded as the only male player who has completed the Career Grand Slam and won Olympic gold in singles and doubles.
4. Rod Laver
One of the players who had the most successful and memorable career is certainly Rod Laver. This Australian former tennis player was born in 1938, and he turned pro in 1963. Although he is now retired, his success and talent will always be remembered and talked about.
With 198 singles titles, he is considered to be a player who holds the most singles titles in tennis history. He has won 11 Grand Slam singles titles as well, and what is interesting to note is that he was banned from playing these tournaments for a total of 5 years before the start of the Open Era.
Laver is the only player besides Federer to be both the winner and runner-up at all 4 grand slams. He has also won 8 Pro Slam titles and contributed to a total of 5 Davis Cup titles for Australia. Both the Rod Laver Arena and the Laver Cup tournament were named after him.
5. Pete Sampras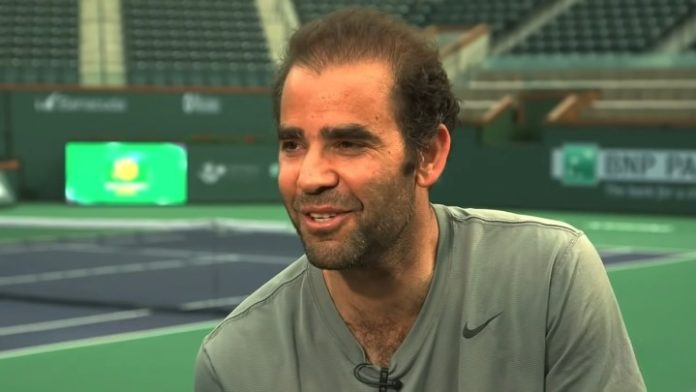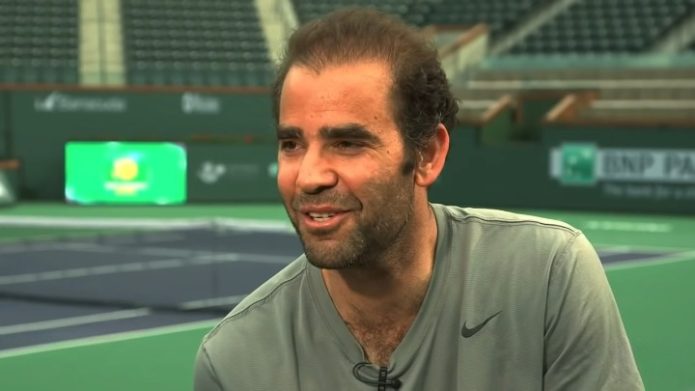 The last player on our list of the best 5 male tennis players of all time has to be the amazingly talented Pete Sampras. Sampras is an American former tennis player born in 1971. He started his professional career in 1988 and retired in 2002.
During his career, he has managed to win 14 singles titles. At the time when he retired, this was considered to be an all-time record. Due to his powerful and incredibly precise serve, he was given the nickname ''Pistol Pete''. In total, he won 64 singles titles. In 1993, he reached the world No. 1 ranking and has managed to hold that position for 286 weeks. After his retirement, he was inducted into the International Tennis Hall of Fame (in 2007).
6. Bjorn Borg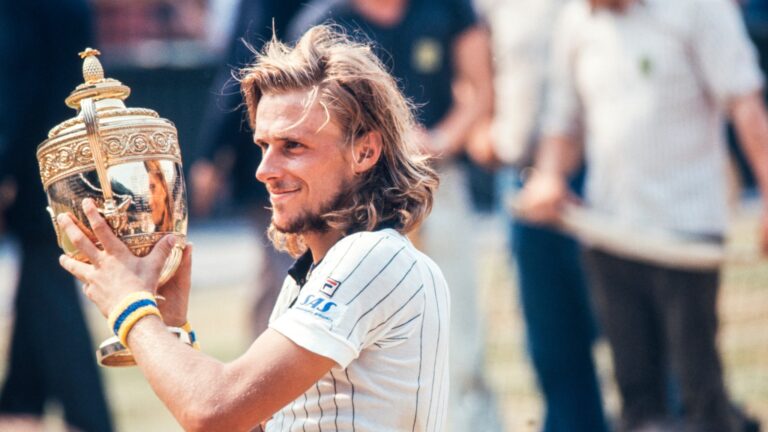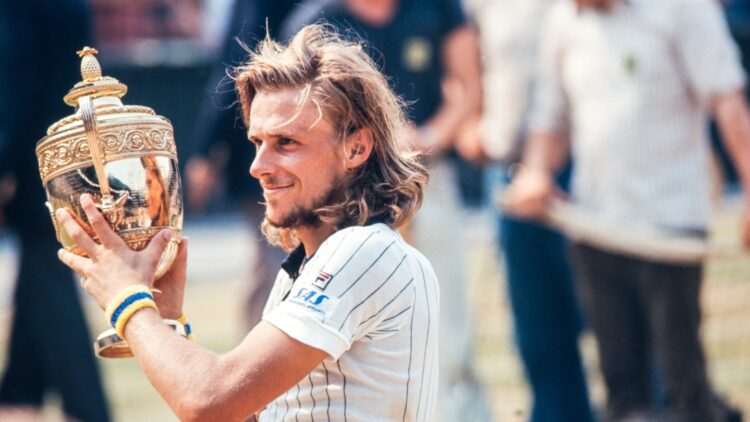 This long-haired blonde Swedish tennis player left a significant mark in the game of tennis with his unique and deadly ground game. He was highly dominant in the late 70s and is remembered for epic matches against high-end players such as John McEnroe and Jimmy Connors.
He made a name for himself by dominating grass court, as he was Wimbledon champion five times consecutively from 1976 to 1980. His career was relatively short, especially when compared to modern players, as he retired at the age of 26 in 1983.
Throughout his brief career, he won eleven Grand Slam titles, and all of them came from Wimbledon and the French Open. He was the first player in the modern era to win more than ten majors and would surely make it to the top five of most lists had he not retired while seemingly being at the peak of his powers.
7. Ivan Lendl
Ivan Lendl is a Czech Hall of Famer who was one of the most dominant players in the 80s. He was a silent assassin with powerful and lethal serve, strong downstrokes, topspin forehand, and superb conditioning, stamina, and perseverance.
Ivan stood as the top-ranked player for four years and held his number one ranking in the world for 270 weeks, which was a record back in the day. Lendl was not a very vocal person and was a rather quiet player on the court. However, he was a formidable opponent for anyone that stood against him, and he always allowed his game to do the talking, which is a trait of a true champion.
8. Jimmy Connors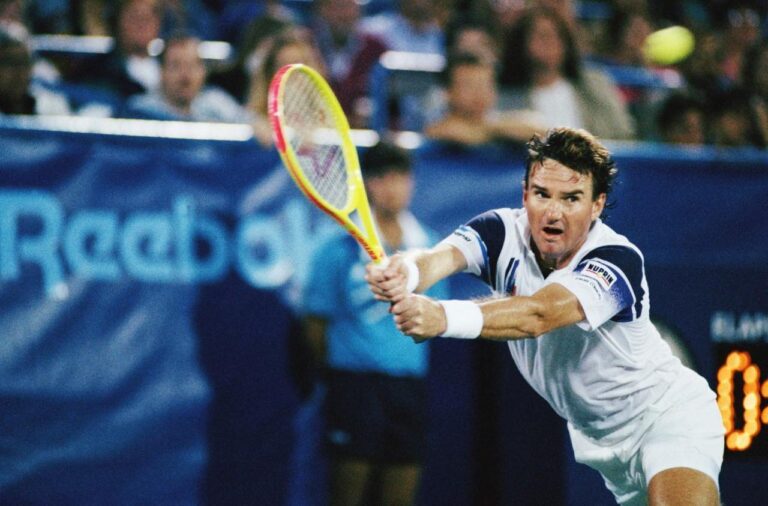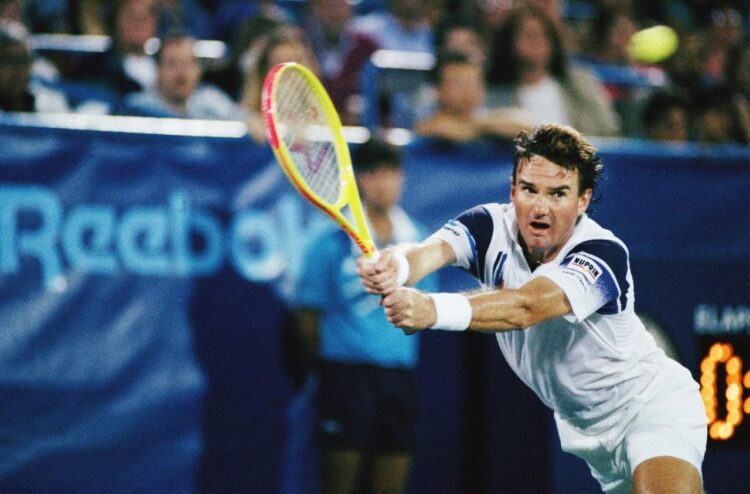 Jimmy Connors is another player that was highly dominant in the late 1970s. He held the place of the number one tennis player in the world for a consecutive 160 weeks between 1974 and 1977 and topped the ATP ranking for a total of 268 weeks throughout his whole career.
Connors held a ridiculous 99-4 record and won three Grand Slam titles in 1974 alone. Due to his association with World Team Tennis, Jimmy was banned from playing in the French Open this year, which prevented him from competing for the Grand Slam sweep.
Although the 70s were the years when he was at the peak of his powers is the period for which he will be most remembered, he had a long and impressive career. He retired in 1996 and was introduced to the Tennis Hall of Fame in 1998.
9. John McEnroe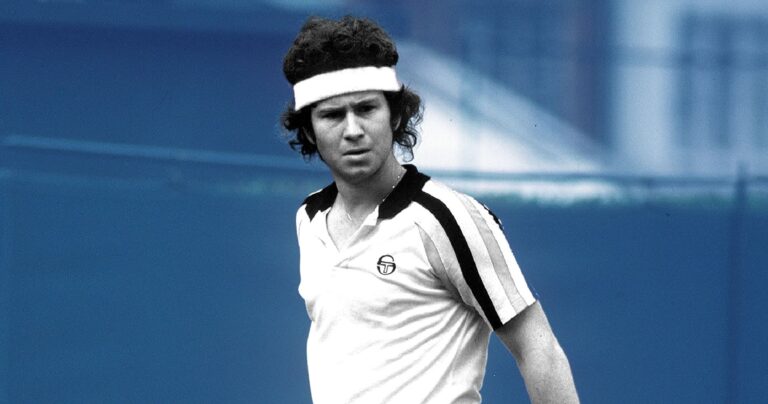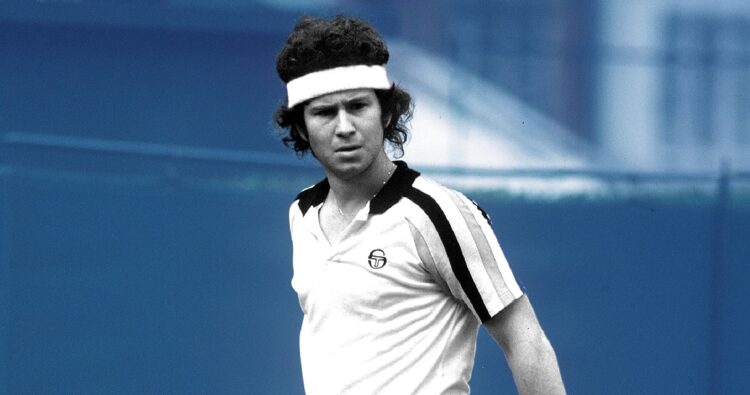 John McEnroe is a tennis player who dominated and was at the peak of his game during the 80s. He is famous for his play on hard courts, fast surfaces, and imaginative shot-making, but also for his "You cannot be serious!" Wimbledon meltdown and other escapades.
His debut in the world of tennis was back in 1977 when he was just 18 years of age, and he picked his first of ten career Grand Slam doubles titles at the French Open Mixed Doubles. He went on to win 77 singles and 78 doubles titles, including 7 Grand Slam singles titles and 10 Grand Slam doubles titles.
McEnroe was the first player in the Open Era to achieve the world's number one ranking in both singles and doubles. He is famous for his fiery attitude and occasional bad-boy behavior, which made tennis fans either hate or love him. He retired in 1992 and was inducted into the Hall of Fame in 1999.
10. Andre Agassi
Andre Agassi is an irreplaceable figure and player when you think about the golden era of American tennis. He was one of the most dominant players that stepped on the court during the 90s and were predicted for greatness long before he even entered the professional game.
Over the course of his 20-year-long career, he won amazing 60 singles titles, including eight Grand Slam titles (four Australian Opens, two US Opens, one French Open, and one Wimbledon title). He was the only male player to achieve the Career Super Slam by winning all four Grand Slams, the year-end championships, and an Olympic Gold medal.
Top 5 Best Female Tennis Players of All Time
1. Serena Williams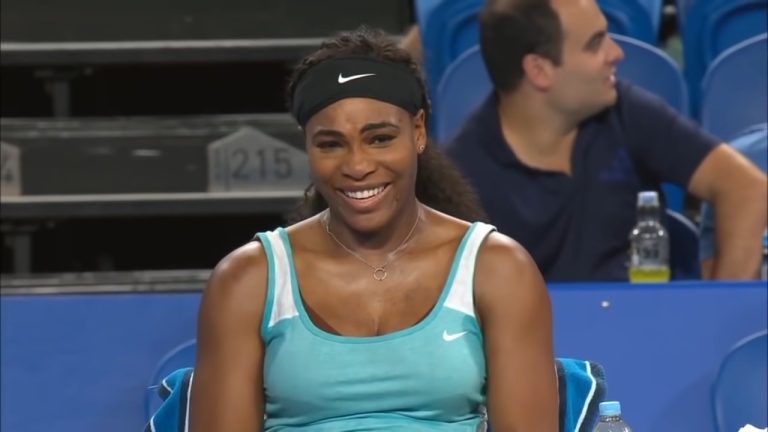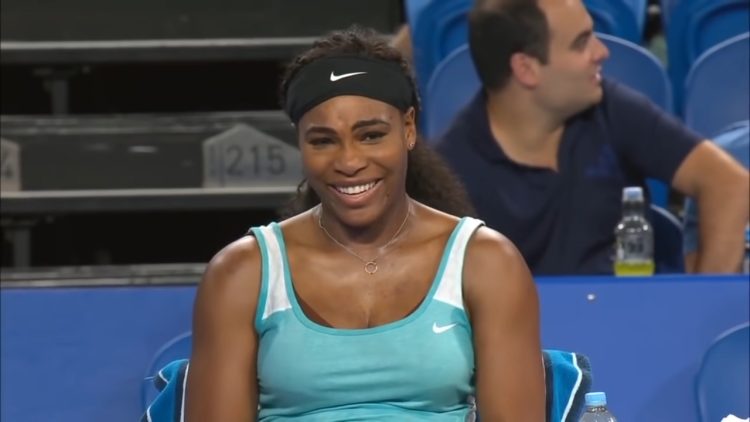 The first female tennis player and the one who earned the number 1 spot on our list is the incredible Serena Williams. Williams is an American tennis player born in 1981 who turned pro in 1995 and took the tennis world by storm. Both Serena and her sister Venus are insanely talented and a force to be reckoned with on the court.
Serena Williams was ranked singles world No. 1 for a total of 319 weeks by the WTA, which also includes a joint record of 186 consecutive weeks. She also finished as the year-end No. 1 five times. When it comes to the Grand Slam singles titles, she claimed 23, which is the most any player has managed to claim in the Open Era, as well as the second-most in history.
The first is Margaret Court with her whopping 24 titles. Williams is vicious on the court, extremely talented and dedicated, and has a huge fan base that supports her and roots for her at all times.
2. Steffi Graf
Steffi Graf is a German former tennis player born in 1969. Although Graf has retired, her career is the one to be talked about. With her 22 major singles titles, she is considered to be the player with the second-most titles in the Open Era and third-most ever, right behind Court and Williams.
She is also the first player to claim a Golden Slam, which she accomplished when she won all four major singles titles, as well as the Olympic gold medal in the same year. What is truly incredible and perhaps her most notable accomplishment is that she is the only tennis player ever who managed to win every major tournament at least 4 times.
3. Margaret Court
Margaret Court is an Australian former tennis player who's considered one of the greatest female players of all time. During her career, Court has claimed 24 major singles titles and a whopping 64 major titles, which include 19 Grand Slam women's doubles, as well as 21 Grand Slam mixed doubles. Although this was considered a record in tennis history, it's not considered that in the Open Era.
As for the Open Era, she shares a record for the most Grand Slam titles as a mom with another excellent female tennis player—Kim Clijsters. When Court won 11 Australian Open titles, she set the record for most singles titles claimed in a single Grand Slam event. However, Nadal has managed to surpass this record by winning 12 French Open titles, but this is still considered a record when it comes to women.
4. Martina Navratilova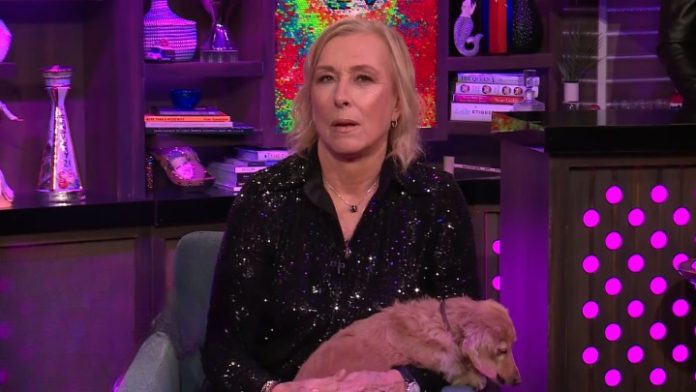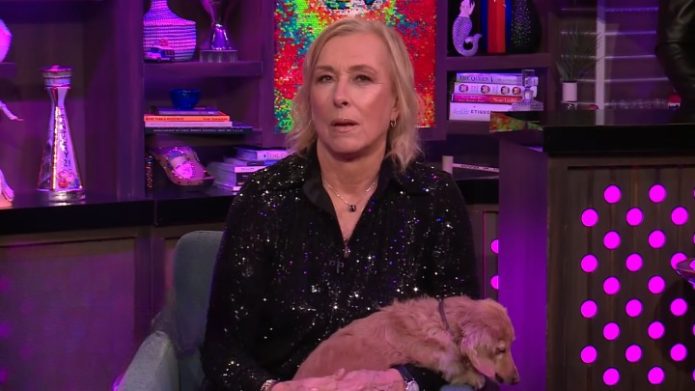 Martina Navratilova is a former professional tennis player born in Czechoslovakia in 1956. She dominated the court during the '70s and '80s, alongside her greatest opponent and rival Chris Evert. She has managed to win 18 major singles titles, 10 major mixed doubles titles, and 31 major women's doubles titles.
Navratilova has a combined total of 59 major titles, which is a record in the Open Era. She was also ranked world No. 1 in singles for 332 weeks, as well as for a record of 237 weeks when it comes to doubles. She is the only player ever to have held the No. 1 spot in both for over 200 weeks.
5. Chris Evert
As we already mentioned, Chris Evert was a force to be reckoned with during the '70s and '80s, along with Navratilova. Evert is an American former professional tennis player born in 1954.
She has managed to win 18 major singles titles, which includes a record 7 French Open titles, as well as a joint record of 6 US Open titles. Evert was ranked world No. 1 for a total of 260 weeks, and she was also the year-end No. 1 singles player on 7 occasions.
Evert managed to reach the most Grand Slam singles finals (34), and she has also managed to win even 18 of them, which includes every major at least twice. Reaching 34 Grand Slams is a record set by Evert that remains unbroken to this day.
6. Monica Seles
Monica Seles was one of the most dominant female tennis players in the early 90s, and she won seven of her nine Grand Slams in the period between 1990 and 1992. In 1991 she was a top-ranked woman in the world, and her career was in full swing.
We would have seen even more success from her certainly, were there not an unfortunate on-court attack and stabbing by a deranged fan in 1993. Monica returned to the court two years after this incident, but her game was never the same. However, she did another Grand Slam title in the 1996 Australian Open. Seles played until 2003 and officially retired in 2008.
She was introduced to the Tennis Hall of Fame in 2009. Her career was rich and promising, and her matches against Steffi Graf were all-time classics. Were it not for an unfortunate on-court attack, we would've certainly witnessed even more of her Grand Slam titles and triumphs, so in some ways, her career left a lot to be desired.
7. Billie Jean King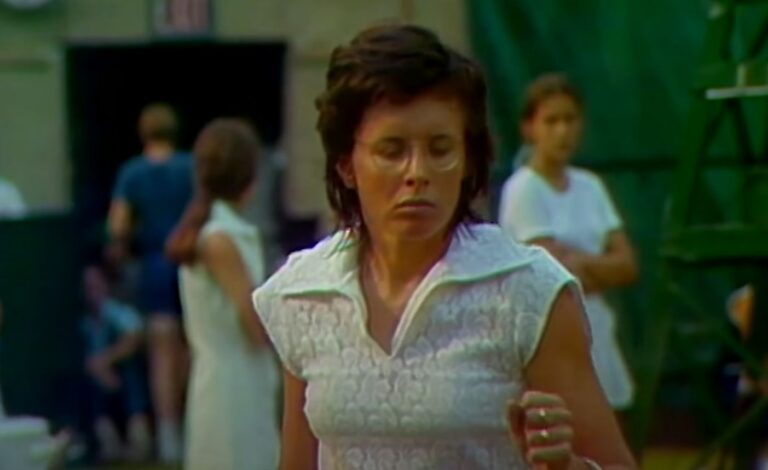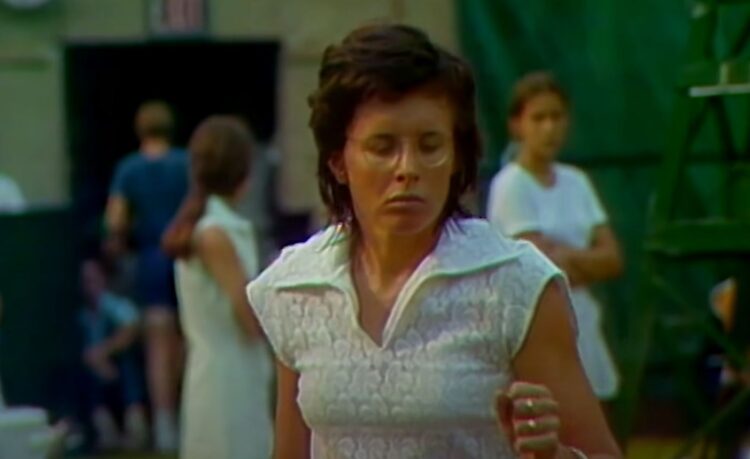 Billie Jean King is an American former no. 1 tennis player and a true inspiration and pioneer of women's sports. She was the most dominant tennis player from the mid-1960s to the 1970s. Throughout her rich career, she won 12 Grand Slam singles titles – one Australian, one French, six Wimbledon, and four US Open.
She had a unique and lethal, hard-charging, aggressive style that set her apart from the rest of the competition and rose her to the Hall of Fame in which she was indicted in 1987. She made a name for herself on the grass court and dominated Wimbledon from 1966 to 1975 by winning the title six times.
8. Venus Williams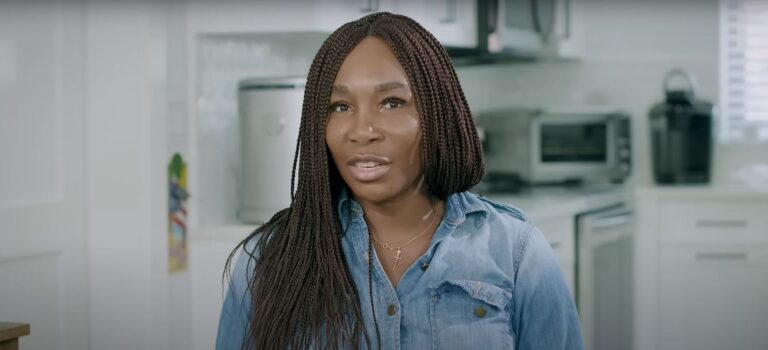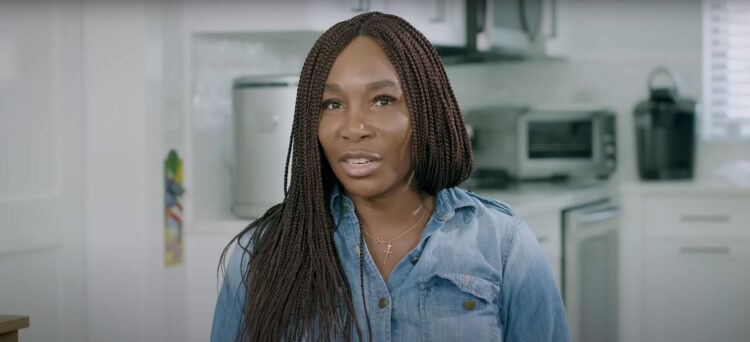 Venus Williams is the sister of current world number one, Serena Williams. She is a professional tennis player and a former world number one in both singles and doubles rankings. If not for having to compete constantly with her sister Serena, Venus would likely have many more Grand Slam titles to her name.
Williams sisters have gone head-to-head in Grand Slam finals nine times, and Serena won seven of those matches. Venus's career was filled with injuries, but by the early 2000s, she was the woman to beat in highly competitive female tennis tours. She is active to this day, and so far, she has won seven Grand Slam titles, including five Wimbledon and two US Open titles.
9. Justine Henin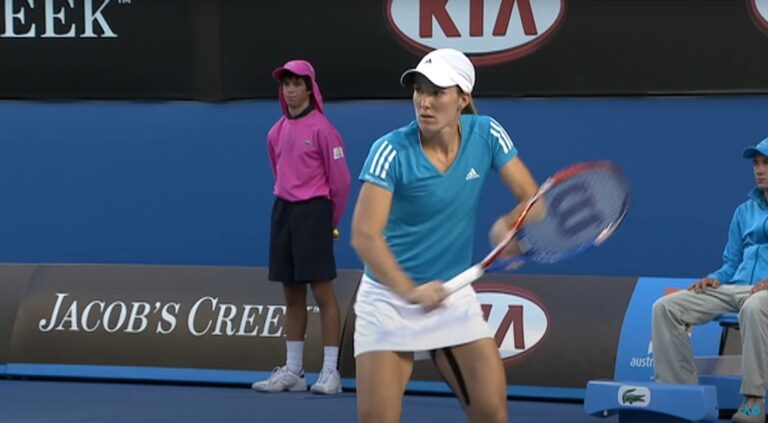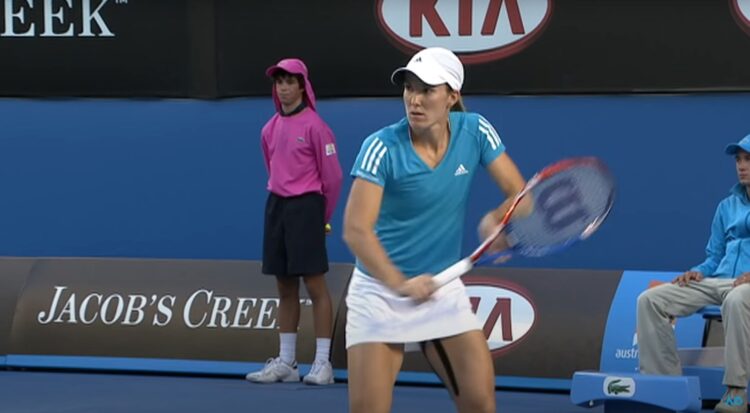 Justine Henin is a former tennis professional from Belgium, known for her mental and physical toughness and incredible athletic ability. Despite her relatively small stature, she was very explosive and packed quite a punch in her professional matches.
She became famous for her complete game with her powerful serve, and a forehand shot that she hit with both power and accuracy. Henin is also one of the best volleyers in the game, and her game felt comfortable both on baseline and net. She won seven Grand Slam singles titles in her career and retired in 2011.
10. Evonne Goolagong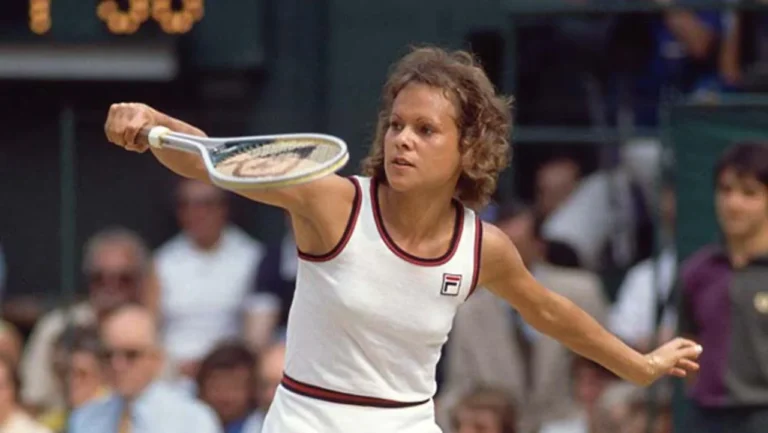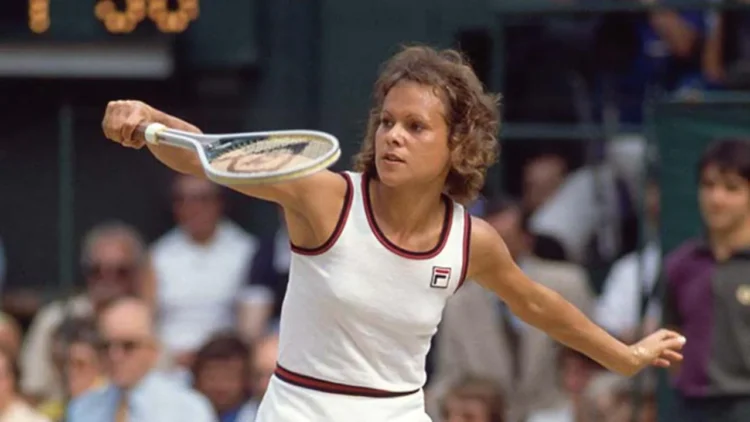 Evonne Goolagong is an Australian tennis player who was often overlooked due to the fact she played in the era with Chris Everett and Martina Navratilova. She was the model of grace and beauty on the court, and despite playing during one of the most competitive periods in female tennis, she managed to win seven Grand Slam singles titles.
She was the only mother since before World War I to have won Wimbledon, having won the title in 1980 after she gave birth to her daughter in 1977. She won the Australian Open four times, the French Open once, and Wimbledon twice. The only Grand Slam she never managed to win was US Open, where she was a finalist in four consecutive tournaments, from 1973 to 1976.