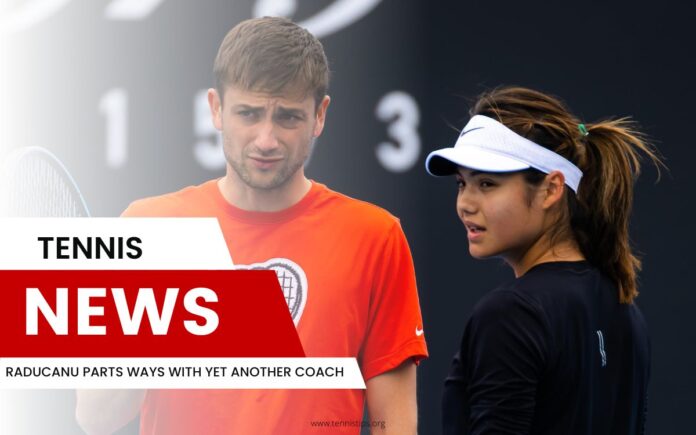 Emma Raducanu's coaching journey continues to evolve as she announces her separation from Sebastian Sachs, marking her fifth coach change in less than two years. Despite their relatively brief partnership, having commenced in December, Sachs, renowned for guiding Belinda Bencic to an Olympic gold medal in 2021, couldn't continue working with Raducanu due to unforeseen circumstances. 
Currently recovering from surgery on her wrists and ankle, which necessitated her withdrawal from the French Open and the grass-court season, the 20-year-old expressed her appreciation for Sachs' coaching and their collaborative efforts. 
Raducanu took to Twitter to share the news, conveying her well wishes for Sachs' future endeavors while acknowledging the infeasibility of their continued professional relationship at present.