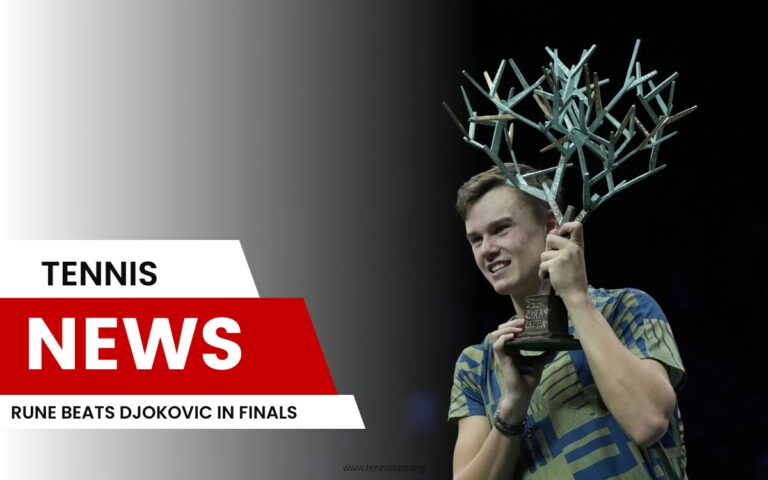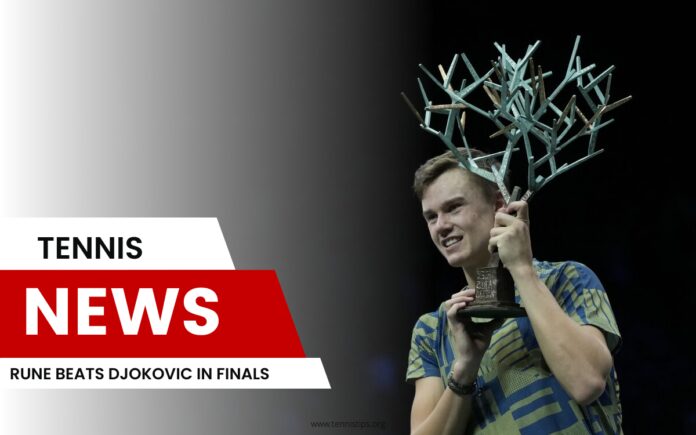 It seems like new generation players have arrived, as Holger Rune grabbed his first masters title, and he did so by beating none other than 21-times grand slam champion Novak Djokovic.
The nineteen-year-old managed to get to the biggest win of his career by beating Djokovic in a hard-fought, intense match in three sets – 3:6, 6:3, and 7:5. Given the fact how many upsets Rune made throughout the tournament, it seemed like it was meant for him to win this trophy.
Djokovic remains at 38 masters titles, six of which are from Paris. Rune fought bravely and managed to overcome a lot of pressure from one of the greatest players in the history of the game. In some of the biggest moments, Dane was fearless, and he deservingly raised the trophy.