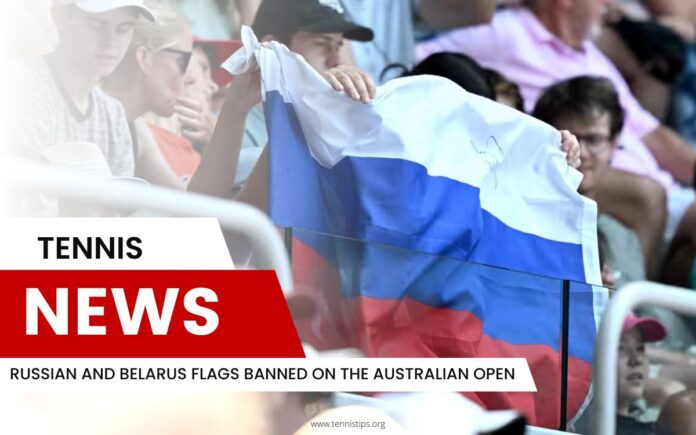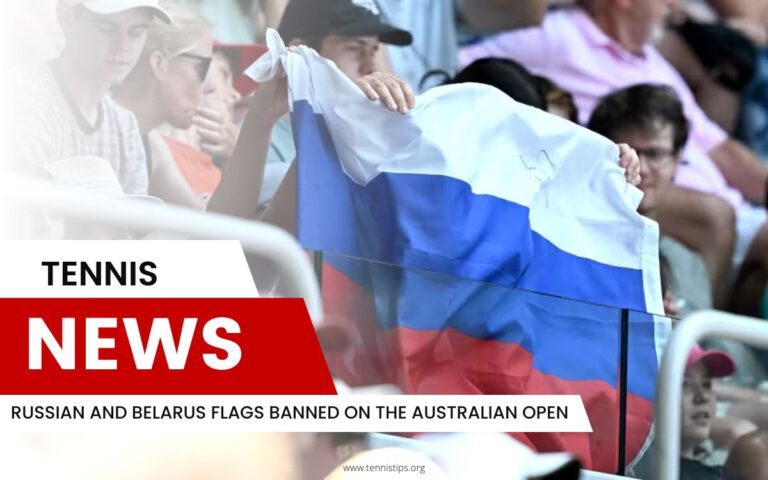 Tennis fans have been spotted hoisting a Russian flag at the Australian Open despite a ban introduced by Tennis Australia earlier on Tuesday in response to strong criticism from the Ukrainian ambassador.
As in many other sports, Russian and Belarusian tennis players are competing under a neutral banner at this year's tournament due to the ongoing invasion of Ukraine. Fans had initially been allowed to show their support for players from both countries, but not in a way that "could cause disruption," according to Tennis Australia.
A Russian flag was visible in the crowd during Kamilla Rakhimova's first-round match against Ukraine's Kateryna Baindl on Monday, prompting calls from Ukraine's ambassador to Australia and New Zealand for action to be taken.
Tennis Australia on Tuesday confirmed a policy reversal that banned flags from Russia and Belarus anywhere at Melbourne Park for the rest of the year's first grand slam.