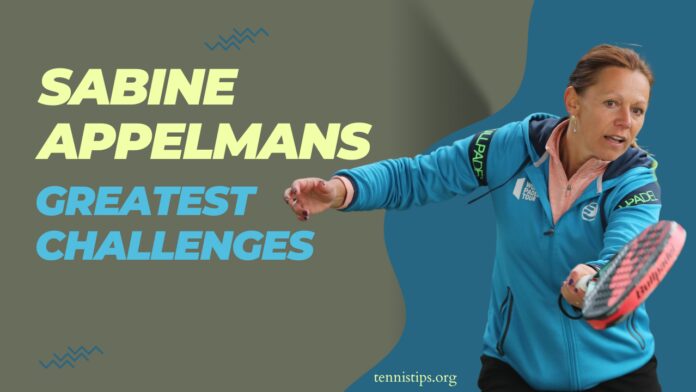 Tennis has always been at the very top when it comes to the most popular sports on the planet. It is certainly the most dominant individual sport, but it also manages to share the brightest spotlights with the most played team sports in the world like football and basketball. Together with them and the many athletic disciplines, it rounds up the most watched Olympic sports as well.
The reasons for this are many, but they mostly have to do with the players themselves. The sport feels more personal and the fans usually only support a handful of players through their careers. The best among them always have a few rivals that they battle throughout their time in the sport, which makes some of the best sports rivalries ever.
Sabine's Rivals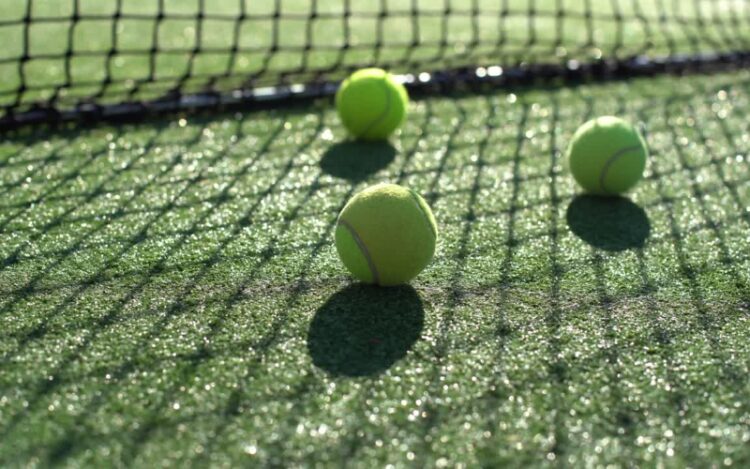 For the purposes of this article, we will focus on one of the most popular female athletes in the history of her nation and talk about her greatest challenges. Naturally, in the tennis world, the challenges often come in the form of other greats that stand in the way as you try to win titles and spend as much time as the world number one as possible.
Sabine Appelmans is one of the best female tennis players to ever play for Belgium. She was a well-known player on the Women's Tennis Association (WTA) tour in the 1990s and remains one of the biggest names in sport. Appelmans racked up seven titles before getting to the quarter-finals of the 1997 Australian Open, her biggest Grand Slam success ever, the same tournament which Ashleigh Barty is considered most likely to win this year.
Sabine Appelmans represented her country at three Olympic games and was their Fed Cup squad captain from 2007 to 2011. Betway spoke to Sabine Appelmans recently, and this article highlights some details she disclosed about her strongest rivals. These opponents include possibly the best female player ever, and she breaks what made them very tough rivals.
1. Dominique Monami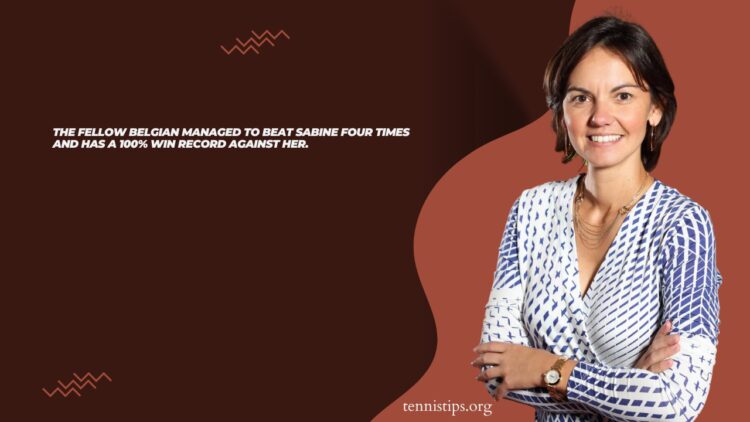 Appelmans cited fellow Belgian Dominique Monami as the third most challenging opponent she had faced throughout her career. Monami is Belgium's first-ever top-ten tennis professional and reached the quarter-finals of the 1997 and 1998 Australian Open tournaments. The fellow Belgian managed to beat Sabine four times and has a 100% win record against her.
In this video, Sabine Appelmans recollected how close they were in the rankings and disclosed that they were good friends. However, she revealed that they were essentially rivals because they had to face each other on the court many times.
Therefore, it was not always pleasant to play against a fellow Belgian athlete and a member of the same tennis federation, particularly someone with whom she had a close off-court friendship. It is never easy to play against another player of your nationality, let alone lose.
2. Monica Seles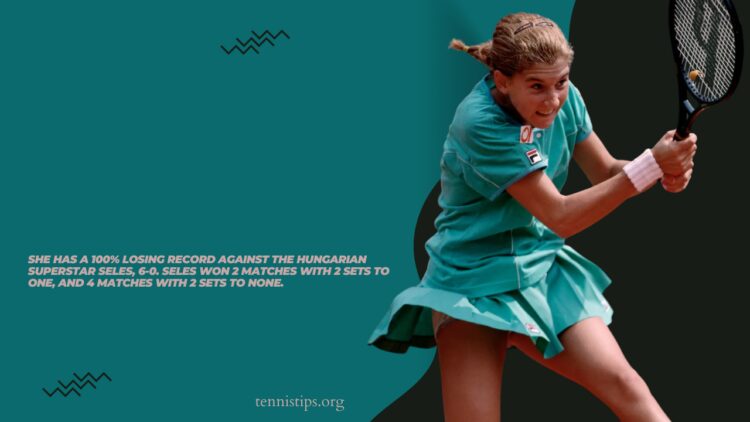 Sabine Appelmans mentioned Monica Seles as the second toughest opponent she faced during her career. Indeed, she has a 100% losing record against the Hungarian superstar Seles, 6-0. Seles won 2 matches with 2 sets to one, and 4 matches with 2 sets to none.
A nine-time Grand Slam singles title winner and former world number one. Seles won eight of her singles titles as a teenager representing Yugoslavia and the last one while representing America.
Many historians and players agree that Seles could have been the most accomplished female player ever if she had not been stabbed between her shoulder blades by an overly obsessed fan during a match in 1993. Appelmans described Monica Seles as a fighter on the court and remembered how well she played everything with two hands.
Sabine also remembered Seles' skill of getting to all the balls and bringing everything back into play. Appelmans said she enjoyed playing Monica Seles but highlighted her toughness as an opponent because she never beat her. Playing against one of the greatest ever brings out the best of you, but it was still too much for Sabine to overcome Monica even once.
3. Steffi Graf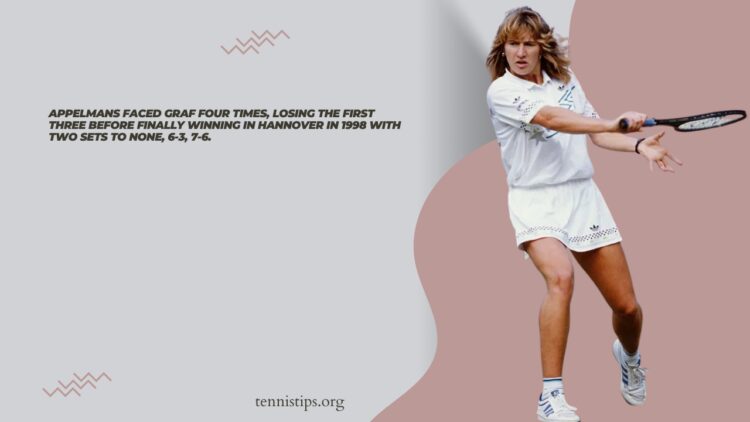 Steffi Graf is a former professional German tennis player who won 22 major singles titles, the third-most ever behind Margaret Court and Serena Williams. Graf was also ranked world number one by the WTA for a whopping 337 weeks, the most of any player ever.
Furthermore, Graf became the first tennis player to attain the Golden Slam by winning all four Grand Slam singles titles in 1988. Appelmans faced Graf four times, losing the first three before finally winning in Hannover in 1998 with two sets to none, 6-3, 7-6. Sabine praised Steffi for her completeness and admitted that she was her icon and idol.
She also said she looked up to Graf and emphasized how outstanding her forehand and footwork were. Additionally, Sabine recollected playing her for the first time and winning just one game, adding that it was extremely tough. It hardly gets any tougher than only winning a single game against somebody.
Still, that 1998 match had to have felt good for Sabine because she not only managed to finally win against Graf, but it proved to be the lone victory against her three toughest opponents.
Sabine's Record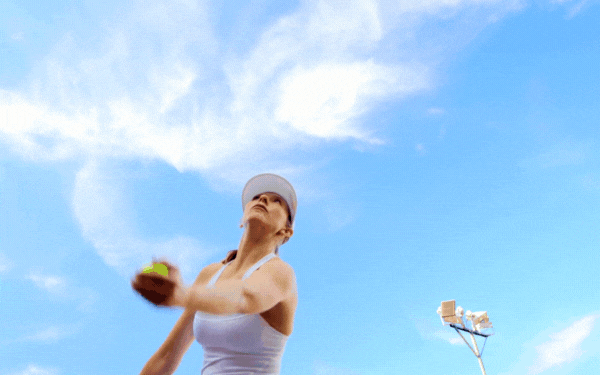 Appelmans had a winning career record during her years in the WTA race. She won 346 matches and lost 237, which comes down to a success rate of 59.3%. The highest singles rating she achieved during her 13 years as a professional tennis player was 16, on November 24, 1997. Her doubles career was somewhat less successful though.
She won 147 duels and lost 162, which is good for a 47.6% success rate. Her highest WTA ranking came on August 25, 1997, when she climbed to the 21st spot on the rankings. Sabine won over $2 million dollars in prize money between 1988 and 2011. In both 1990 and 1991, she was named Belgian Sportswoman of the Year.