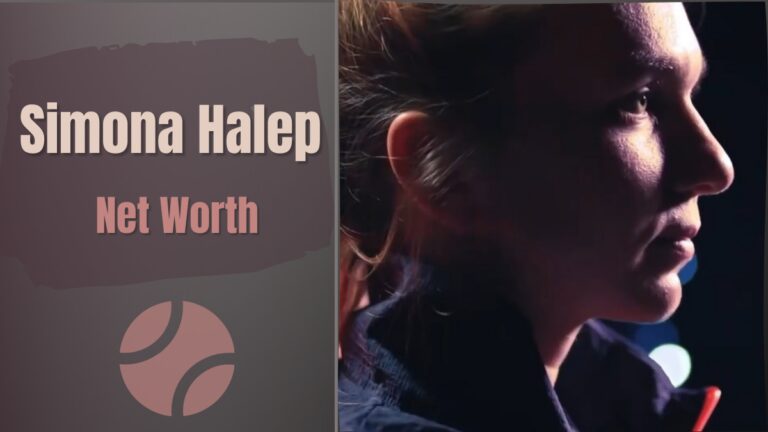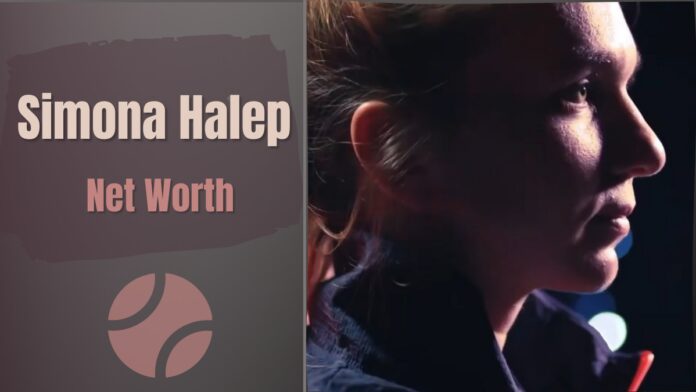 Simona Halep was born on 27th September 1991. She is a professional tennis player and belongs to Romania. She started playing tennis at the age of 4 years. She was inspired by her brother and started playing regularly at the age of 6. Her mother, Tania, wanted to see her daughter as a professional player.
Simona loved to study math. Once she stated that she would be a mathematician if she did not play tennis. Her father, Stere Halep, was a football player and runs a factory of daily products. Her mother was a homemaker. She has a net worth of $30 Million.
Simona Halep Net Worth 2023
| Net Worth | $30 million |
| --- | --- |
| Age | 31 year |
| Date of Birth | September 27, 1991 |
| Height | 1.68 m |
| Nationality | Romanian |
| Weight | 60 Kg |
| Spouse | Not Yet |
Career
She became a professional player in 2008 and won over $ 33 million in prize money during her career. On several occasions in her career, she has been ranked as the # 1 player in the world among women.
First, she got a spot in the top 10 women in 2014 as she reached the quarterfinal of the Australian Open. Halep won six WTA titles in 2013 and became the best player in the WTA. She played the final of the 2014 French Open against Maria Sharapova. In 2014, Halep also reached the WTA final but lost against Serena Williams.
Facts
Simona was born in Constanta but moved to Bucharest to focus on her training at the age of 16. Like other athletes, she used to have a strict workout but avoid lifting. She told that her favorite player is Roger Federer, but her idols are Justine Henin and Andrei Pavel. She was a shy person and an introvert.
She did not like the crowd and used to have a warmup lonely before the match. She thinks that if she would be a better player if she has some more height. It is interesting to note that she is the shortest player who has won Wimbledon. She felt difficulty while playing on a grass court because she was not used to playing on a grass court.
She often gets injuries while practicing. She also likes to play football and golf. She also loves to do ice skating. She loves animals and often feels pleasure to take care of them.
Boyfriend
Barbu and Halep met through friends and they accept their relationship publicly. Halep and Barbu were spotted together in Italy during a romantic holiday.
What Racquet Does Simona Halep Use?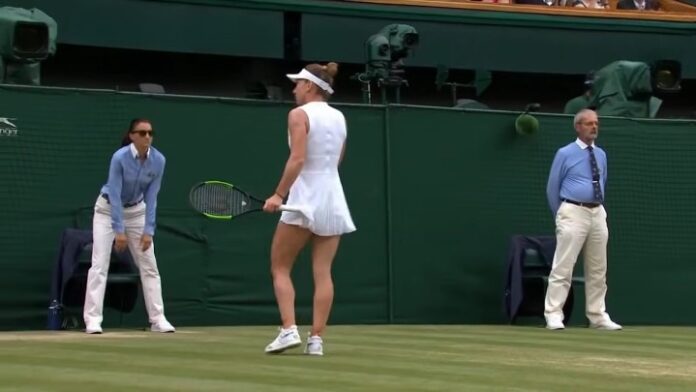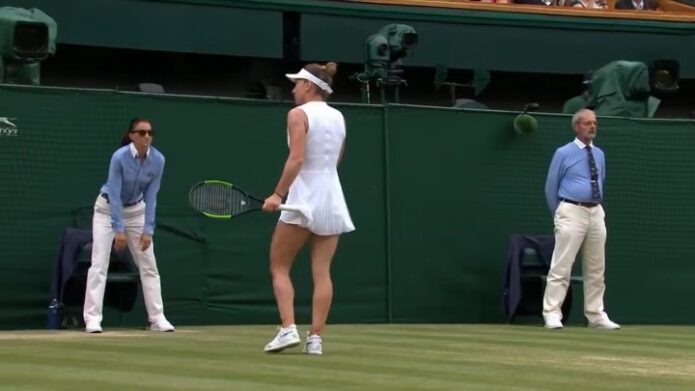 Simona Halep is currently using the Wilson Burn 100 CV. But she usually plays with Wilson stream 99 racquets which are painted to look like Wilson Burn 100 CV.
Steam 99 is a solid racket that does not lack anything you need in a tennis court. It takes a little time to get used to it, but if you start feeling comfortable with the racket, then you will never like any other racquet.
What Shoes Does Simona Halep Wear?
Halep has been sponsored by Adidas for several years until she switches to Nike in February 2018. The Nike Air Zoom Vapor X is not only used by one of the best tennis players of all time but is one of the most popular tennis shoes in the world among professional players.
Players love to easily get on the field with Vapor X. Many people compare running without shoes. But don't worry, you still have the stability and support to keep yourself safe. I have tried over 100 different shoes throughout my career and I can say with confidence that Vapor X is the best.
I cannot think of a tennis shoe more suited to a modern tennis game than Vapor X. Nowadays tennis shoes are the most popular on the market and not only because of the way they are handled in court but also because they are one of the cleanest designs available in the market today.
Simona Halep Instagram Have 1.6 Million Followers on Instagram: Click Here
References:
https://www.thefamouspeople.com/profiles/simona-halep-15433.php
https://starsunfolded.com/simona-halep/