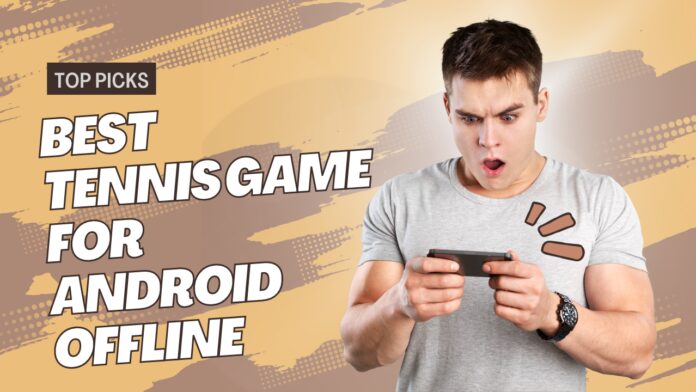 Playing games on your phone is one of the best ways to pass the time and have some fun while doing so. There is no shortage of games you can play while waiting in your car or in a long line at the grocery store.
While you can choose from some of the most commonly played and popular games like Among Us or Pokemon Go, you can also go a different route and pick something entirely different, such as a tennis game.
If you're a tennis fan, you already know how much fun this sport can be. Although you can't always be on the field and play the sport in real life, you can certainly download a game that will provide you with a similar experience! There is a deluge of options to choose from out there, so picking the best one can prove difficult and overwhelming.
That's why we're here—to provide you with some of the best tennis games that you can play on your Android device. The best part is that we will walk you through the best options you can play offline, so you won't have to worry about connecting to WiFi to play your game!
Best Tennis Game for Android Offline – Top Picks
1. 3D Tennis
We'll start our list with one of the most authentic tennis games to date—3D Tennis. This game provides you with amazing graphics settings and it is based on 3D physics. With the fast and fluid control mode, you can easily swipe your finger to hit/slice the ball.
You can use a wide range of features to make the experience as realistic as possible. With the quick play and world tour modes, a realistic 3D physics system, and an accurate and visual control mode, you'll find this game quite realistic and enjoyable.
What's great about this game is that it allows you to choose from a wide variety of unique players. You can easily pick your favorite one and steer him or her to succeed in the four Grand Slam tournaments!
3D Tennis is one of the most commonly played tennis games for a reason, so download it, and start enjoying its amazing features right away!
2. Virtua Tennis Challenge
If you're looking for a tennis game that isn't repetitive and won't become boring quickly, Virtua Tennis Challenge is just what you need! Since the game offers you new challenges every single day, you'll be able to enjoy the daily novelties without getting bored and annoyed easily!
Virtua Tennis Challenge has unmatched 3D graphics and tactical controls, which results in one of the most realistic gameplays out there. You can compete against 50 players in 18 different stadiums around the world and take on some of the world's best tennis players.
Different modes, shots, courts, and customizable characters will definitely make you want to play this game for hours. You can earn money by winning matches, and then buy your way into exciting new tournaments. Competing on clay, grass, hard, or indoor courts is possible—the choice is yours!
Although you can play this game offline on your Android device, you can also choose to play it online and challenge your friends via WiFi or Bluetooth.
3. Tennis Clash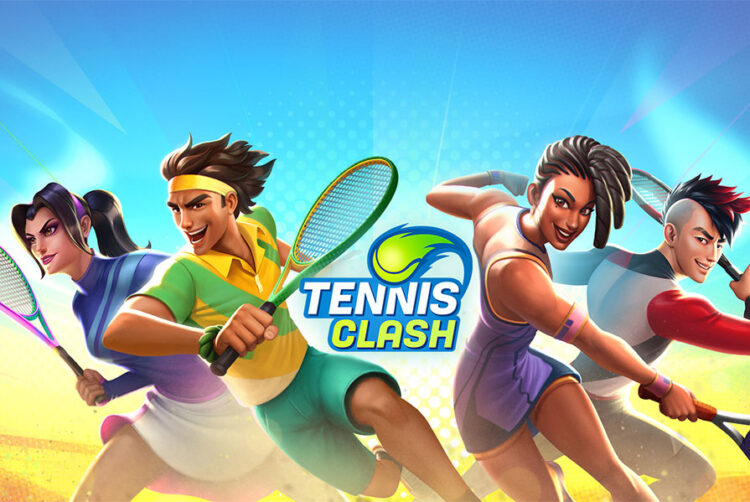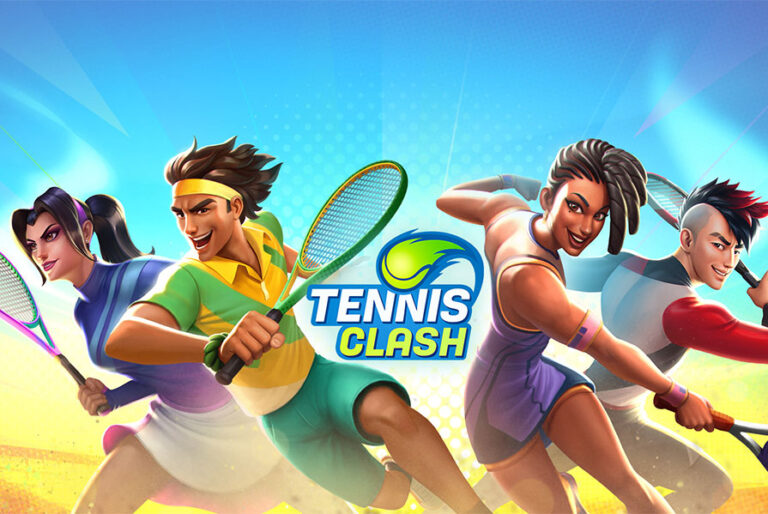 Searching for the best multiplayer tennis game for Android that you can play for free? Tennis Clash is a perfect choice for you!
You can join fun world-class tournaments and invite your friends or family to compete against them. With 3-minute long matches, you won't get frustrated and impatient.
You'll be able to compete against both local and international players, choose the best tennis rackets, and hire some of the best coaches! Customizing your equipment and training is one of the best features you can look forward to.
The way the game works is by competing against different players, winning the matches, and collecting coins and trophies. You can then use these coins and trophies to join higher-ranked matches with bigger stakes, get new items from the shop, boast about your trophy collection, beat your friends, and climb up the global rankings to become the number one tennis player!
4. Ultimate Tennis
The next one on our list of the best tennis games for Android is Ultimate Tennis—a fun and easy-to-play tennis game that will keep you hooked for hours! The thrilling gameplay and beautiful graphics make this game one of the most complete tennis mobile games.
This game provides you with a deluge of options for improving and customizing your players and familiar finger-swipe tennis gameplay. It's a great choice for people who aren't used to playing tennis games often since it's not difficult to navigate. The fast-paced gameplay and short but action-packed and thrilling matches provide you with a realistic tennis playing experience.
You will face either AI or human players and beat them using the game's controls and a set of special skill shots. You can use coins to buy and upgrade items and points to enhance your players' skills. Create the best team of your favorite players and compete against difficult opponents to win valuable rewards!
5. Tennis Champion 3D
We'll conclude our list with another 3D tennis mobile game — Tennis Champion 3D. This game boasts excellent 3D graphics and it's very simple and easy to navigate. Another thing that makes the Tennis Champion 3D stand out is its online multiplayer mode.
This feature allows you to connect with your friends around the globe and compete against them. In case you or your friend can't find a way to connect using this feature, don't fret! You can split your Android screen easily and play the game with your friend that way.
With the realistic tennis physics and great swipe controls, you'll find Tennis Champion 3D super realistic and feel like you're standing in a tennis arena. If you want to, you can choose your country and enter the Tennis League to conquer the world!
The career mode allows you to improve your tennis skills and refine them to perfection. You can also enter different tournaments, win them, and become a tennis legend!
What To Consider Before Choosing Your Perfect Android Tennis Game
Before you download any of the games and start playing them, you should take a few things into consideration. That will help you avoid any frustration and you won't end up installing a game that doesn't fit your needs perfectly.
There is no need to waste time and effort downloading a game you won't even like or play when you can spare a few minutes to check whether all the features you're looking for are available. Here's what you should factor in when choosing the best tennis game for Android:
| | |
| --- | --- |
| What To Consider | Why It Is Relevant |
| Your skills and preferences | Since there is a ton of different tennis games out there, it's no wonder that some of them are easier to play than other. That is why choosing the game that will suit your needs and skill level is very important. You want to make sure the game has all the features you like, such as the multiplayer feature, customization and online mode, or any other modes you look forward to. That way, you will know exactly what you're downloading and won't be disappointed. |
| Availability | There are some games that are only available for Android devices, and there are some that are only available for iOS devices. On the flip side, there might be some that are available for both of these. Whatever the case may be, you need to make sure that the game you want to download is compatible with your Android device and can be found on the Play Store. |
| Offline mode | If you want to play your tennis game at any time and at any place, you should double-check whether it can be played offline. That way, you won't have to search for an Internet connection and you'll have some peace of mind knowing you can take out your phone and play your favorite game whenever you want to. |
Conclusion
Finding the best tennis game for Android can often be time-consuming and overwhelming, especially nowadays when there is a deluge of options to choose from. Figuring out what features the games boast and which one of them would be best suitable for you is no easy task.
You would need to conduct in-depth research and spend hours, if not days, trying to identify the one that works best for you by yourself.
That is why you can save yourself from the unnecessary hassle by skimming our list of the best Android tennis games out there! We made sure to provide you with all the info you need, including a few tips on what to look for when choosing your best tennis game.
Once you see what each of the games we listed has to offer, you'll be able to pick the one you like best and download it in a flash! Forget about wasting time and start playing your favorite tennis game instantly!
References:
https://www.techradar.com/news/10-top-tennis-games-for-android-and-ios