If you're someone who is into tennis, you know that there is no shortage of incredibly skilled and talented players all around the globe. A few of the best-known names in tennis nowadays are Novak Djokovic, Roger Federer, and Rafael Nadal (also known as the Big Three). Although the previously-mentioned Big Three is extremely popular and considered the best at the moment, that doesn't mean other players who might be just as good should be overshadowed.
There are a lot of highly skilled and talented tennis players on pretty much every continent in the world. We already mentioned the Big Three, where all of the players are originally from Europe. However, Europe isn't the only continent with successful players, and our article is here to prove it. We're here to guide you through a list of the best tennis players in Australia, and make sure to inform you about their most notable accomplishments. Let's hop right into it!
1. Rod Laver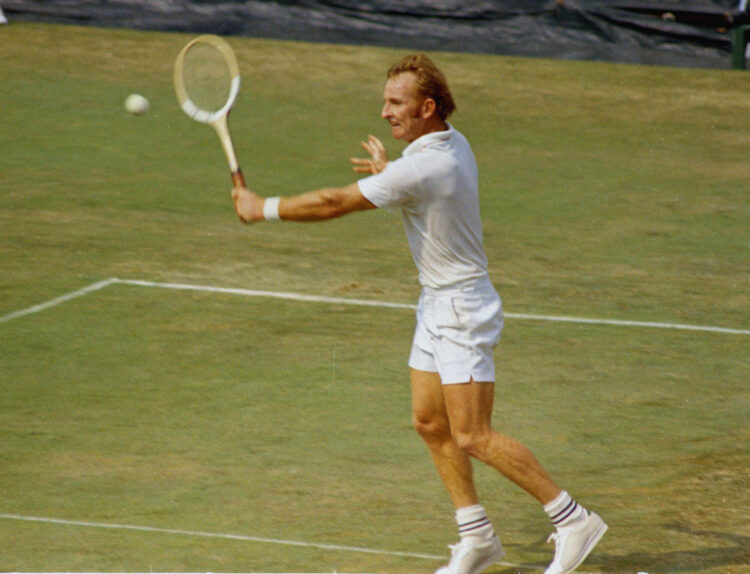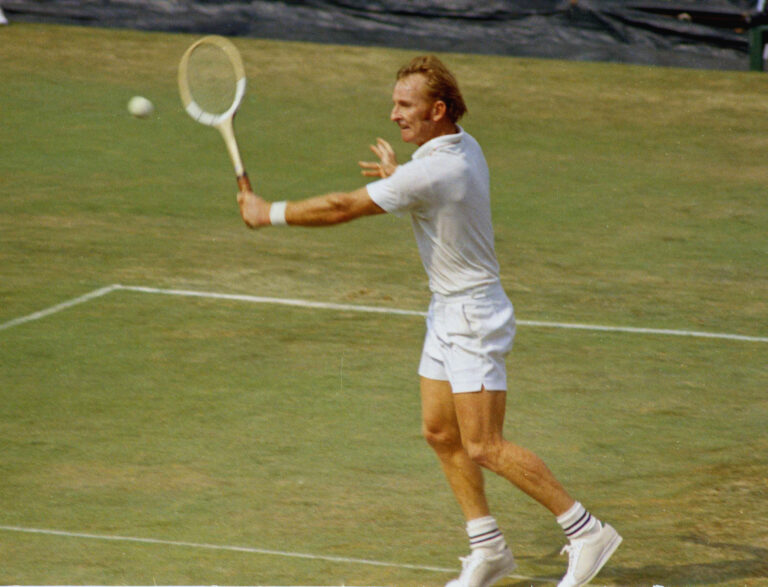 Rod Laver was born in Australia in 1938, and he turned professional in 1963. He's considered and recognized as the best Australian player in the world by a lot of people, as well as tennis experts.
Laver was ranked World No. 1 for 7 long years. As the only player to win all the Grand Slams twice in the same calendar year and to hold the record for the most in tennis history with his 198 singles titles, he was a force to be reckoned with in the tennis world.
Laver was in the best form and a vicious competitor to anyone who played against him in the 60s and 70s. Although Laver was prohibited from playing Grand Slam tournaments for 5 years before the Open Era, he still managed to claim eleven Grand Slam singles titles. Being the first, as well as one of two players to be both the winner and the runner up at all four Grand Slams, there's no arguing he deserves the number one spot on our list. He won eight Pro Slam titles, one of which was the "pro Grand Slam" in 1967. Before retiring in 1979, he made sure to contribute to not one but five Davis Cup titles for Australia, when the Davis Cup was considered significant as the four majors.
2. John Newcombe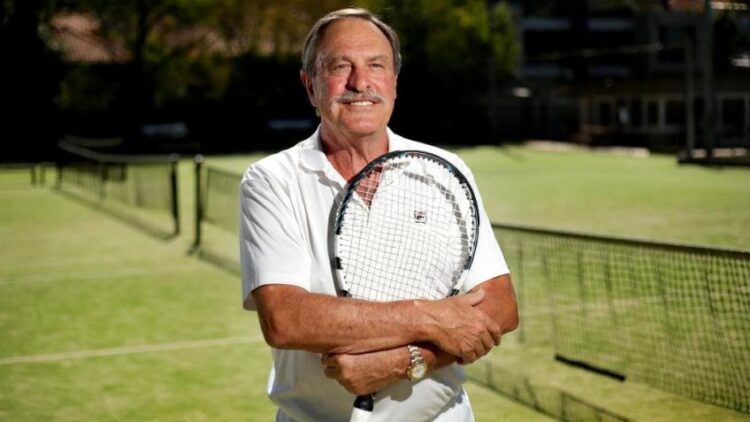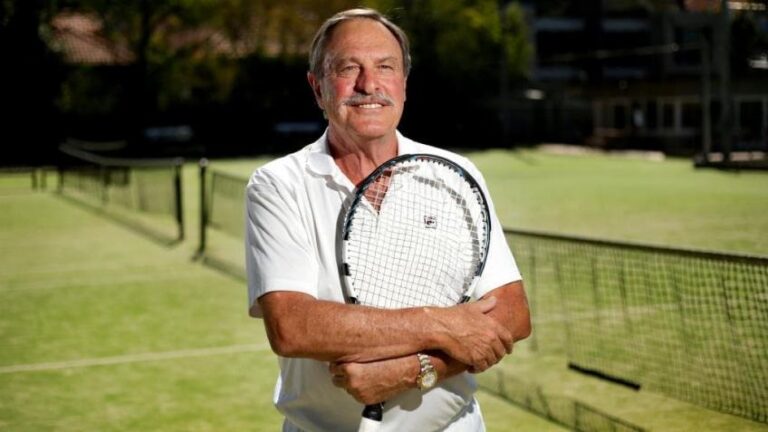 The next one on our list is John Newcombe—an Australian tennis player who is best known for being one of the very few who attained the World No.1 ranking in both singles and doubles. He was born in 1944 and turned professional in 1967.
Newcombe is famous for his speed, strong forehand, and incredible serves that have helped him achieve numerous victories. During his career, he won 7 singles titles and 17 men's doubles titles (this was a world record then), and he also contributed to 5 Davis Cup titles for Australia when it was as significant as majors. Newcombe was a player who almost never lost when it came to important matches. He participated in ten Wimbledon finals, out of which he had lost only once. He was also ranked in the Top 10 for over ten consecutive years, as well as the 10th best male player of the period 1965–2005 by Tennis Magazine. Newcombe retired in 1981 after having an incredible, successful, and notable career. In 1985, he was first inducted into the Sport Australia Hall of Fame, and in 1986, he was inducted into the International Tennis Hall of Fame as well.
3. Pat Cash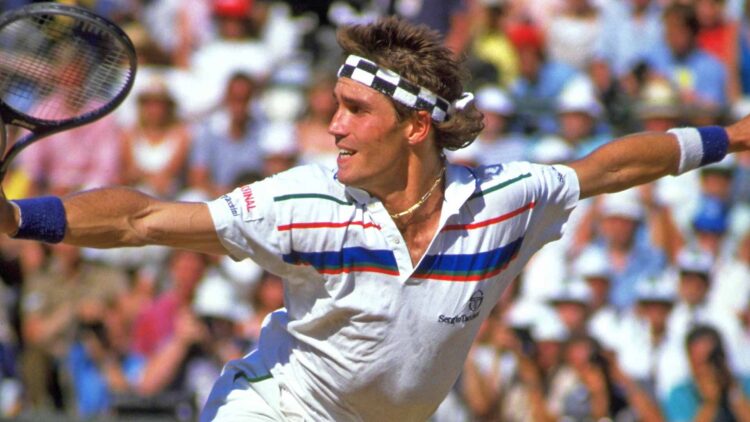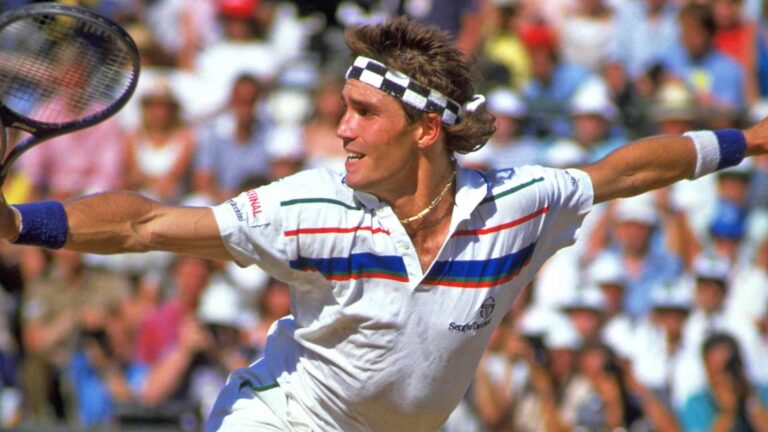 As one of the finest attacking players of the 80s, Pet Cash deserves the third spot on our list of the best tennis players in Australia. Cash was born in 1965 in Melbourne, and he turned professional in 1982.
In 1988, Cash reached his highest ATP singles ranking of world No. 4. One of his most notable accomplishments is achieving his first and only Grand Slam title at Wimbledon in 1987. He was very young when he first represented Australia at the Davis Cup—only 17 years of age.
He managed to help Australia regain the Davis Cup with a 3–2 victory over Sweden in 1986. This year was difficult for Cash, considering that he had an emergency appendix operation and health issues. However, the following year he managed to turn it all around and have one of the strongest years in his career, reaching five singles finals (two of which were Grand Slam finals). We already mentioned the fact that Cash has won a Grand Slam title at a certain point in his career, but it's important to note how good of a match this was. This crowning moment of his career happened in 1987 at Wimbledon when he defeated the world No. 1, Ivan Lendl. Cash celebrated the victory by climbing up to the player's box at Center Court. Cash also started a Wimbledon tradition that many other champions followed, both at Wimbledon and other Grand Slam tournaments, and finished the year with a World No. 7 ranking.
4. Pat Rafter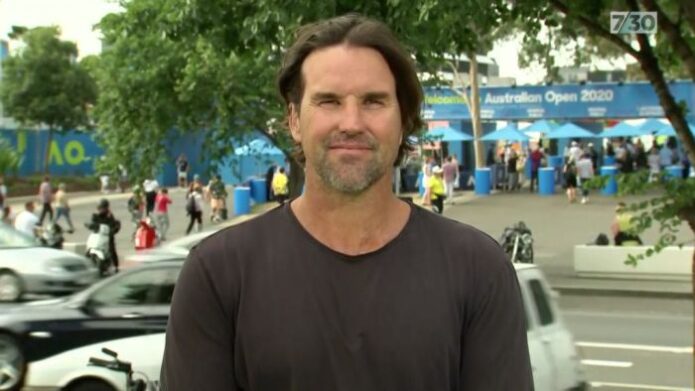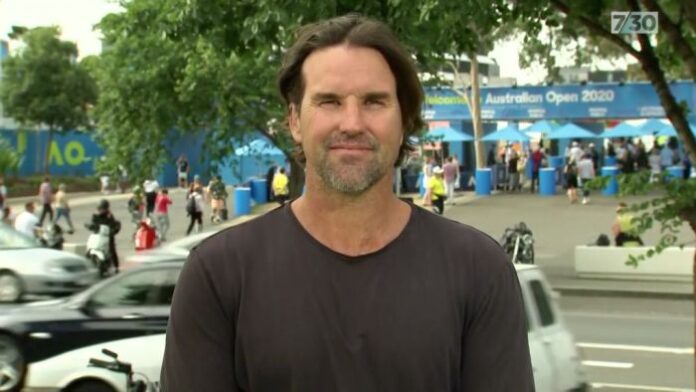 We'll continue our list of the best tennis in Australia with the one and only Pat Rafter. Pat Rafter, with his playing style and incredible precision and speed, was very difficult to beat on any surface. He is an Australian tennis player born in 1972 who turned pro in 1991.
Some of Rafter's most notable accomplishments include consecutive US Open titles in both 1997 and 1998, consecutive appearances at Wimbledon in 2000 and 2001 as a runner-up, the victory at the 1999 Australian Open men's doubles tournament, and claiming two singles and two doubles ATP Masters titles. In 1998, Rafter managed to become the first player in the Open Era to win Cincinnati Masters, the US Open, and Canada Masters in the same year. He is also the third player in the Open Era who managed to reach the semifinals of all Grand Slam tournaments in both singles and doubles, following in the footsteps of Laver and Edberg. In 2023, he is still the last player to date who accomplished this.
After a successful and amazing career, Rafter retired in 2002. As the only player who remained undefeated against Federer and who has a winning record against the 20-time Grand Slam winner on all the main surfaces, including hard, clay, and grass, Rafter will always be a player to remember and one of the best Australian tennis players of all time.
5. Lleyton Hewitt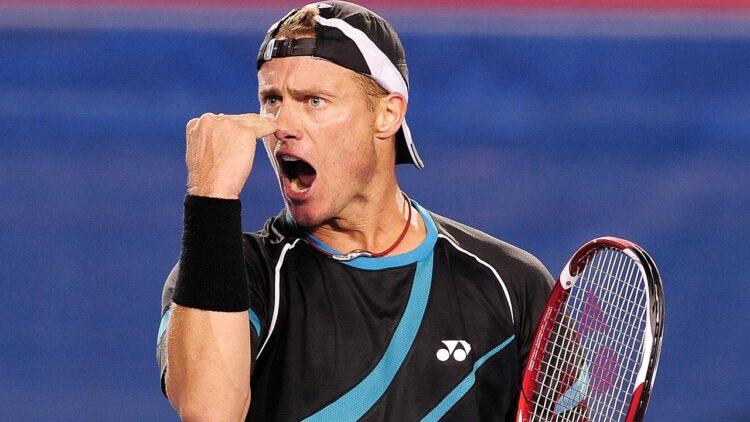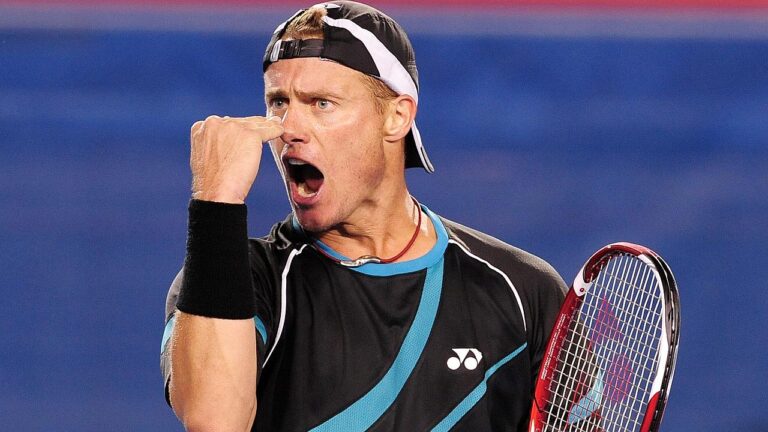 Let's continue with the player who never let anything bring him down and always kept on playing and giving it his all even when kicked to the curb—Lleyton Hewitt. Most people remember Hewitt as a vicious player who never gave up or backed down.
Hewitt was born in Melbourne in 1981, and he turned pro in 1998. In 2001, when he was only 20 years old, he became the youngest male player in the ATP era to be ranked world No. 1 in singles. During his career, he managed to win 30 singles titles and 3 doubles titles, with his most notable accomplishments being the US Open (2001) and Wimbledon (2002) men's singles titles, as well as the US Open (2000) men's doubles title, and the Davis Cup with Australia (1999 and 2003). His playing style and the fact he never backed down caused certain health issues, such as two toe injuries and a hip injury.
Hewitt is the most recent player from Australia to win a men's singles Grand Slam title. He participated in 20 consecutive Australian Open men's singles tournaments, with his best result being a runner-up in the 2005 final (he was ultimately defeated by Safin).
6. Ken Rosewall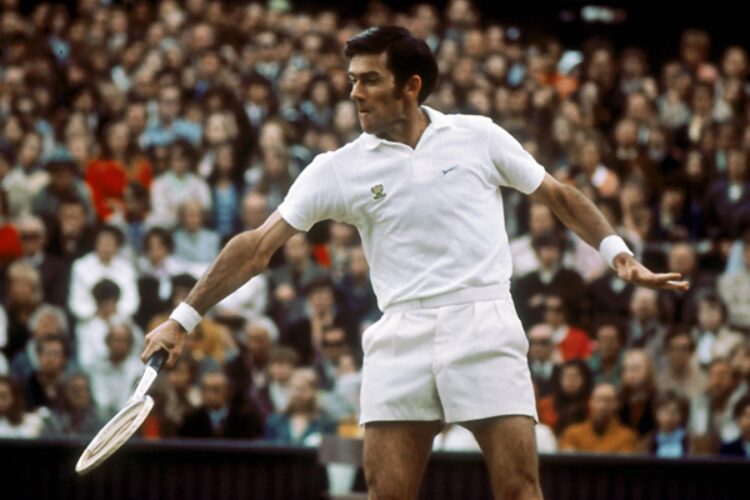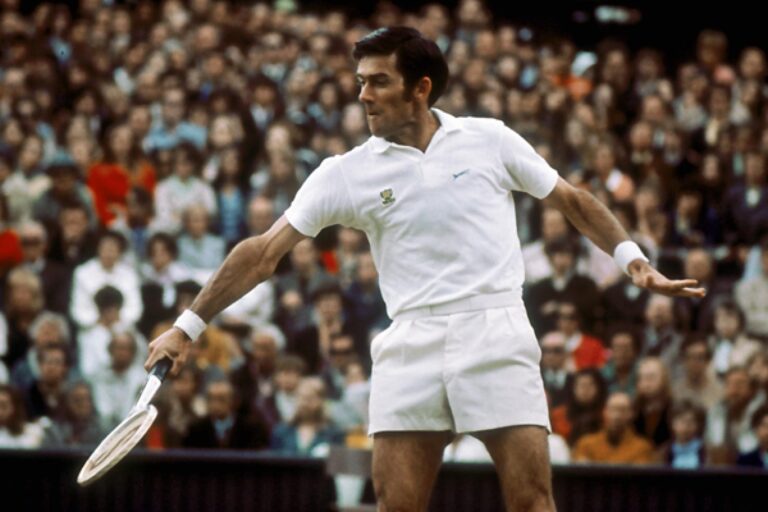 We'll conclude our list with Ken Rosewall—an Australian tennis player who many people argue is one of the greatest tennis players of all time. He was born in 1934 and turned professional in 1956.
Rosewall managed to win a record of 23 tennis Majors in singles, which includes 8 Grand Slam singles titles and, prior to the beginning of the Open Era, a record of 15 Pro Slam titles. In total, he reached a record 35 Major finals. Although he was short and wasn't what many people would refer to as a powerful player, he was still a force to be reckoned with on the court. He was never severely injured, and he was always a strong opponent no matter who he played against.
He was ranked World No. 1 tennis player by multiple sources from 1961 to 1964, and he was first ranked in the top 20 in 1952, while the last time he got the top 20 rankings was in 1977. It's important to note that Rosewall is the only male player who has simultaneously held Pro Grand Slam titles on all three surfaces. He was the first male player during the Open Era who won a Grand Slam tournament without dropping one set at the Australian Open in 1971.
Rosewall retired in 1980 after a very successful career that people will likely remember for a long time.