In every sport, the players do not only excel through their technique and style. There are various other components to go their way to succeed in the sport. For example, the right time of selection of a player in a team plays an important role. If the player is in great form, there are high chances they will perform well.
These factors play a crucial role in hitting the right cords in a sport. In sports like tennis, one such factor is the type of tennis shoes a player wears. Shoes in this sport provide additional grip and freedom of moving to the player.
There are diverse kinds of courts where tennis is played. The shoe category differs for the players from court to court. Some are rough and hard, while some might be sticky to the surface.
In different scenarios, the player is required to select the right type of tennis shoes. They consider the characteristics of the court (hard, clay, and grass) to select the most suitable category of shoes.
5 Most Effective Types Of Tennis Shoes
There are numerous variants of tennis shoes ideal for different court types. The most significant categories or types can be summarized as follows.
1. All Court Tennis Shoes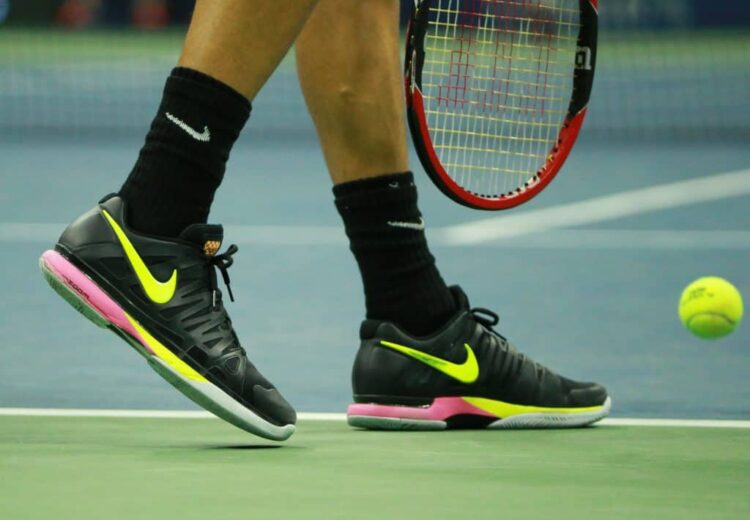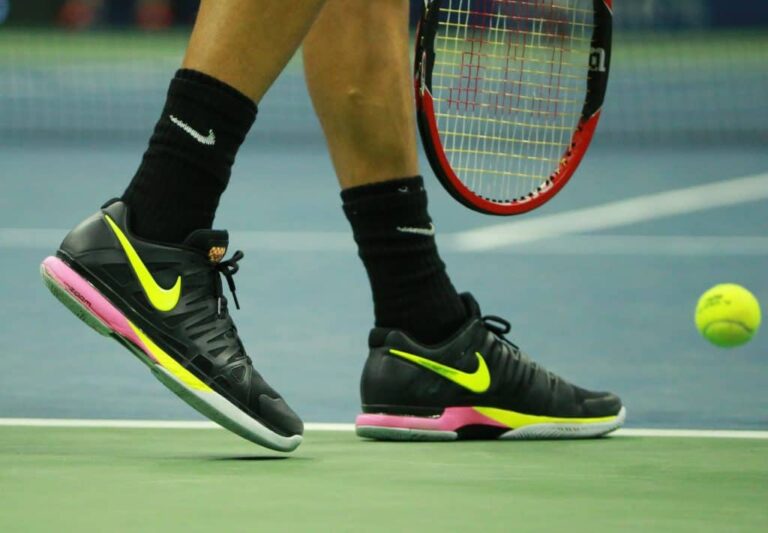 The name of these shoes itself showcases its purpose. These are highly adaptable and its application can be seen in most courts. Designed for all court surfaces, they provide exceptional durability. Apart from durability and excellence, they are the most popular tennis shoes.
These are made in such a way that they offer a strong grip on surfaces. These are a perfect fit for someone who often switches their gameplay to different courts. However, experts state that these are not the most proven ones for wet grass courts.
2. Carpet Court Tennis Shoes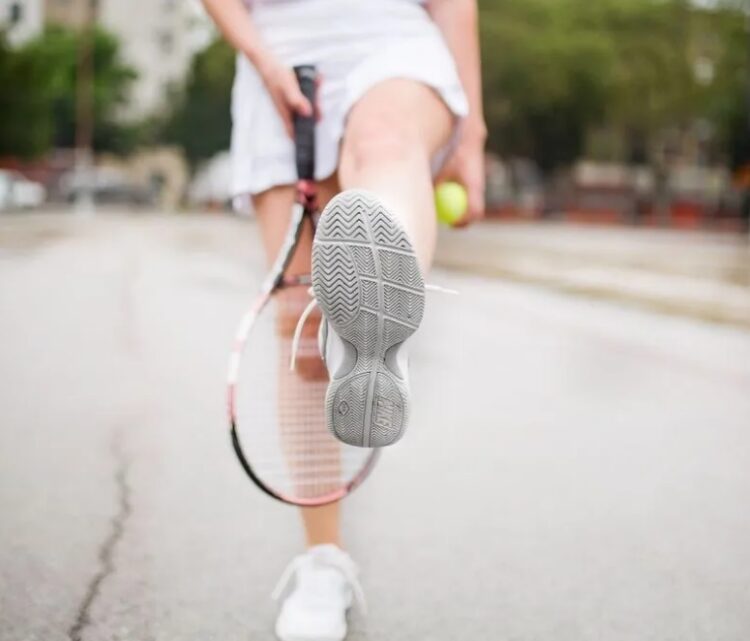 There are limited benefits offered by carpet court tennis shoes. These shoes are highly favored for playing on indoor carpet surfaces. Professional players normally ignore these buying options due to less versatility and application on major courts.
However, these are the most effective and safe shoes when a person plays on indoor surfaces. The all-court tennis shoes often cause injuries when worn indoors. The major reason behind this is the strong grip of the all-court shoes.
As a result, they offer unnecessary grip on smooth carpet surfaces. These shoes have smooth soles that give the best grip on smooth surfaces like carpets.
3. Grass Court Tennis Shoes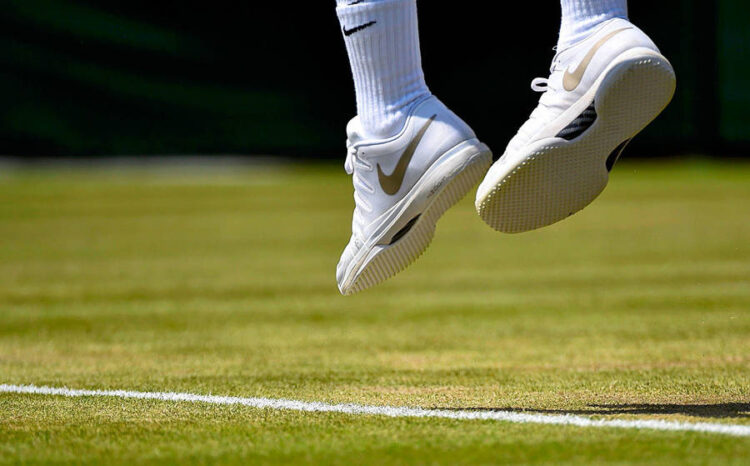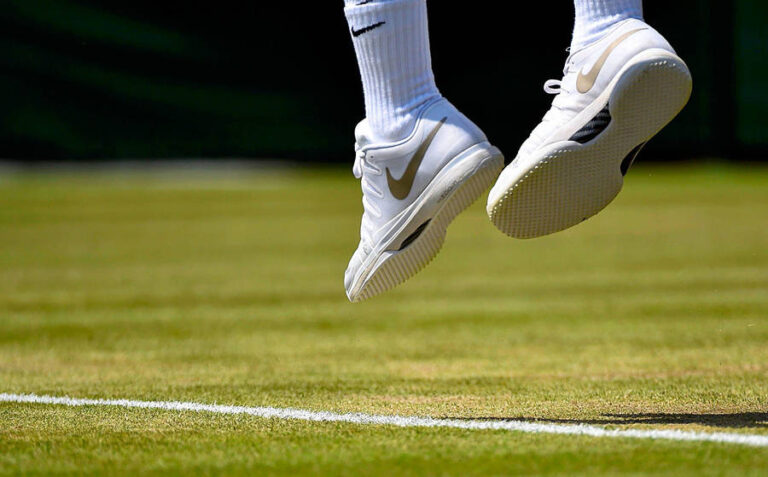 As the name suggests, grass courts have very narrow and specific characteristics and requirements for grip. People can witness pimples on these types of shoes. These offer the right level of jump and grip needed on different grass surfaces (real or artificial).
Most people make the mistake of wearing these shoes on other surfaces like hard bases. They should avoid doing this thing as the pimples will wear out, eventually providing less impact. These shoes help the player reach the nets faster. Moreover, players will be able to serve bigger and better than other players.
4. Omni Court Tennis Shoes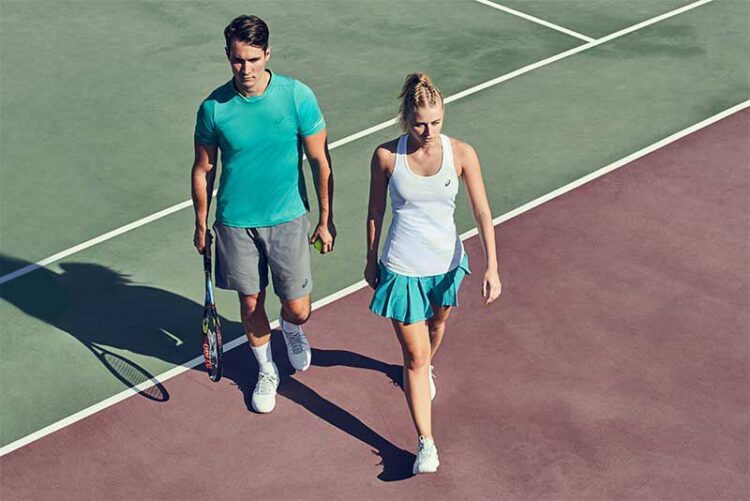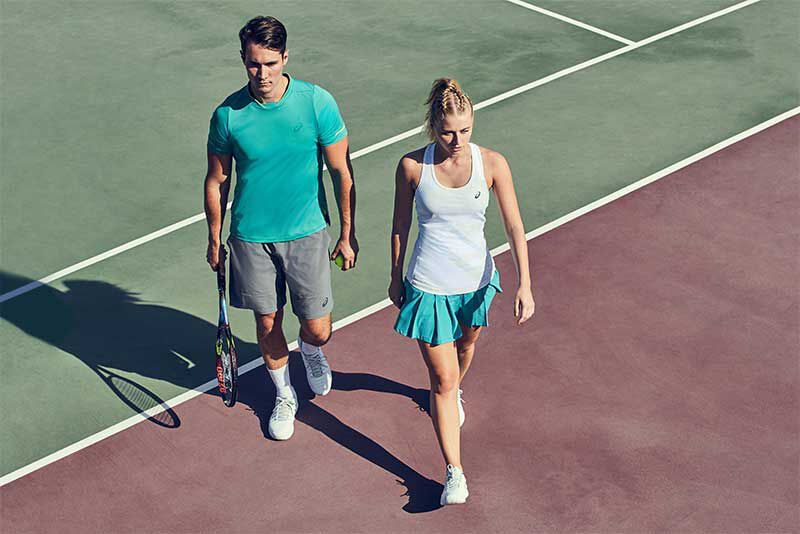 These are one of the most convenient shoe types that provide incredible grip on unreal grass and hard courts. Due to their versatility, they offer the benefits of grass courts and all-court tennis shoes.
This category falls toward the all-court tennis shoes with added advantages. Suitable for Omni courts, players can get an edge over their competitors in herringbone/pimples pattern court.
5. Clay Court Tennis Shoes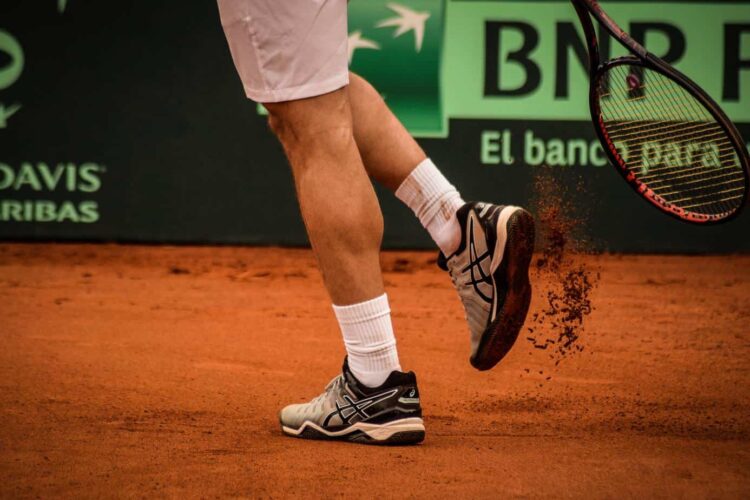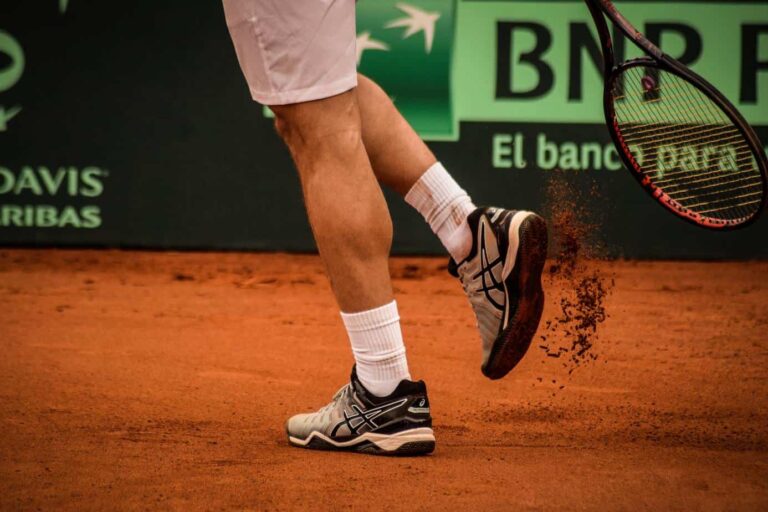 These types of courts are covered with a full herringbone pattern. These shoes are excellent options for getting the right grip on real and artificial clay surfaces. However, people generally use them on hard court surfaces as well.
They offer a decent amount of stability and lateral support. Professional players will find these shoes the most suitable ones. It distributes the weight of the sole evenly to provide extra comfort.
They are thinner and lighter than other shoes. The clay surface is softer and the clay can climb up to the shoe. Therefore, these shoes create more flexibility to move on surfaces. There are bars designed on these shoes to prevent the clay from accumulating in the upper half of the shoe.
Categories Of Tennis Shoes Based On Features
There are three categories based on which tennis shoes are differentiated. These are – weight, stability, and durability.
Lightweight
The priorities of many sports players have significantly increased. Apart from speed and physicality, there are many other things for people to consider while choosing tennis shoes. Today, most tennis enthusiasts look for the weight of the shoes while buying them.
When the shoes are light, they will offer faster movement along the court. They can swiftly play their shots and add more shots to their list. However, there is no fixed weight for defining a shoe as light or heavy.
As there are different sizes, the weight differs significantly. However, a person can compare different sizes to get the lightest one. New Balance 996, Asics Solution Speed FF, etc., are some of the best options for having light tennis shoes.
Stability
Stability is one of the most crucial categories for defining the success rate in the sport. There are various components related to the stability of shoes. The midfoot shank safeguards the player against possible injuries from twisting.
On the other hand, the heel counter is beneficial for giving a good base for heel resting. The heel collar aids in placing the foot safely. Similarly, the lacing system prevents unnecessary and frequent slipping. When these elements are combined, they make an excellent product for tennis.
Durability
Tennis shoes can also be classified on the basis of their durability. Hard court players are very conscious about the durability of their shoes. The outer part of the shoes or outsole is a vital element determining durability and quality.
This part is exposed to rough and abrasive surfaces that can lead to possible damage to the shoes. Usually, the toe and the upper portion of the shoes come in contact with the surface, but durability can be linked to any part of the shoe.
Bottom Line
There are many tennis shoes available in the market that offer great functionality. However, a player should be familiar with the basic types of tennis shoes to get the best filter for their needs. The points mentioned above provide a complete overview of the different types of shoes and which will suit the player.
FAQs
How can a person determine which type of tennis shoes are the best?
When a person selects the most suitable tennis shoes for them, they should consider a variety of factors. They are said to be the best for them when they are comfortable, provide flexibility in movement, offers stability, and are durable.
Is it fine to wear normal shoes or running shoes for playing tennis?
For professionals and who are interested in playing tennis at the International level, it is recommended to wear tennis shoes. However, if a person feels comfortable in the regular shoes while playing tennis, they can wear those and play.