Sports is one of those fields where it takes work for the players to get a chance to display their skills and leave a long-lasting impression on people. Only a few can make it to the headlines and create an image. Although no up-and-coming tennis player will likely match Novak Djokovic, Roger Federer, Serena Williams, and Rafael Nadal, we can at least hope they earn a huge name in the upcoming game seasons.
Here we have picked the top five up-and-coming next-gen tennis players from around the globe, expected to replace the top players of the current generation.
1. Carlos Alcaraz – Spain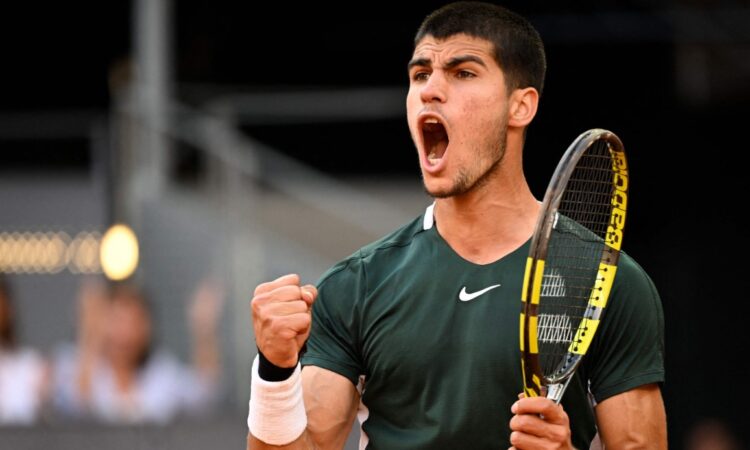 Our leading player is none other than the 19-year-old professional Spanish player from El Palmar. He aces our list because of his fantastic performance in the sport in the last few seasons. At 18, he became the winner of the Croatia Open and even the ATP Next-Gen Finals. But the highlight of his course is the triumph against Stefanos Tsitsipas at the US Open the last year.
Popularly regarded as the next-gen Rafael Nadal, people have high expectations from Carlos as Nadal won his first Grand Slam at 19. Because of his fantastic performance in the matches so far, Carlos is expected to become a key player to look out for in the coming seasons.
2. Emma Raducanu – Canada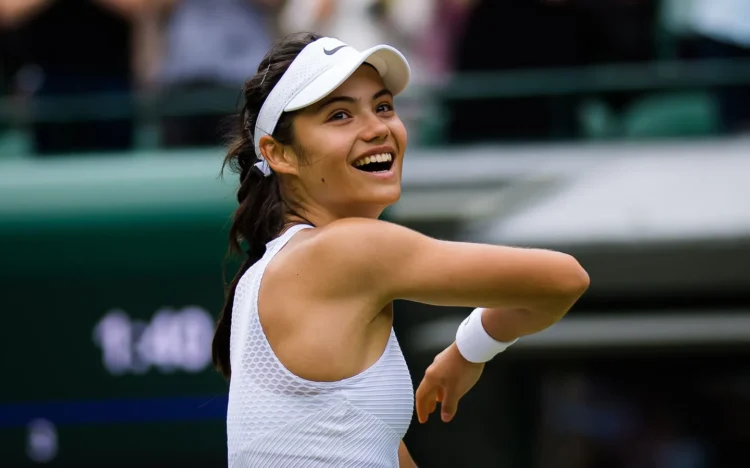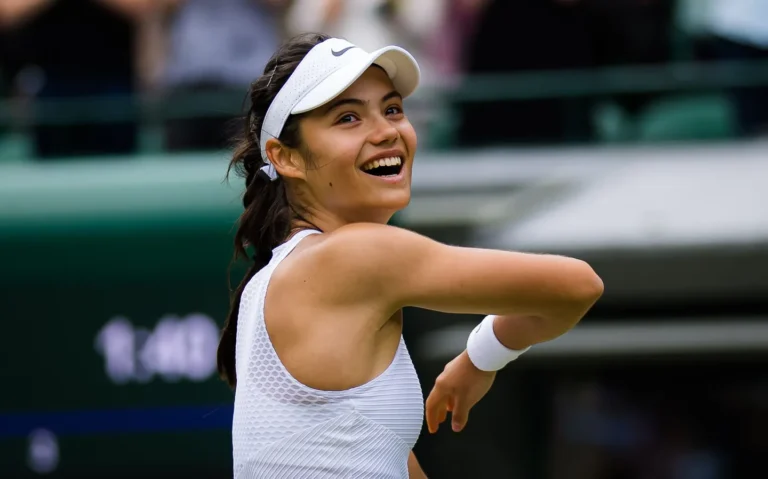 Emma Raducanu is a 19-year-old right-handed professional British tennis player with a World No. 13 ranking. From an exceptionally young age, she was curious about tennis, participating in LTA competitions across the South of England. But in 2023, she exploded onto the scene as a Wimbledon wildcard and took the field by storm.
Storming her way through the matches today, Emma has become a household name. She can quickly put up a terrific fight, taking the momentum and confidence gained from her last US Open success. She is also the first British female athlete to achieve a Grand Slam singles crown besides Virginia Wade during the 1977 Wimbledon Championships.
Emma is a remarkable, calm, composed player, able to carry herself through any situation in a match. Her role models include Lewis Hamilton and Andy Murray. She defied all the odds by putting up a great fight against Leylah Fernandez for the Grand Slams trophy. We can't wait to see what she brings to the court in the coming years and hope she soon returns to Wimbledon.
3. Lorenzo Musetti – Italy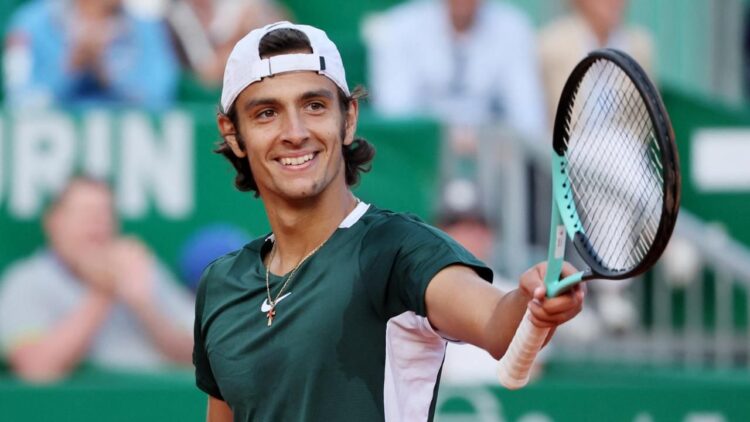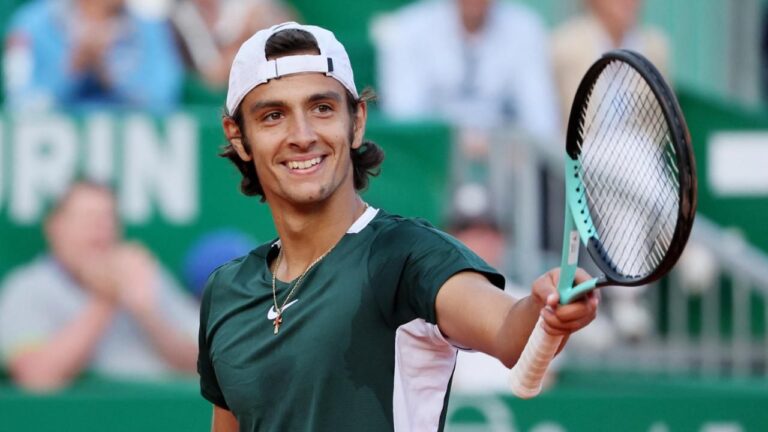 Musetti is a 20-year-old right-handed skilled tennis star from Carrara, Italy. He holds a World No. 57 title and a singles 23 ATP rank, attained in October this year. He became a professional in 2019 with a double rank of World No. 283 attained in May 2023 and two ATP Tour singles tags.
Following qualifying for the Italian Open, he knocked out the 3-time Grand Slam winner Stan Wawrinka, a professional player from Switzerland, during the initial games. This winning made him the first athlete to succeed at an ATP game this year. During the 2nd match, he even beat World No. 4 Kei Nishikori.
At mere 18 years, Lorenzo Musetti bagged significant achievements that made him famous worldwide. Since this young player showcases excellent potential, he is undoubtedly one of the top players to look out for in the upcoming seasons.
4. Cori Gauff – America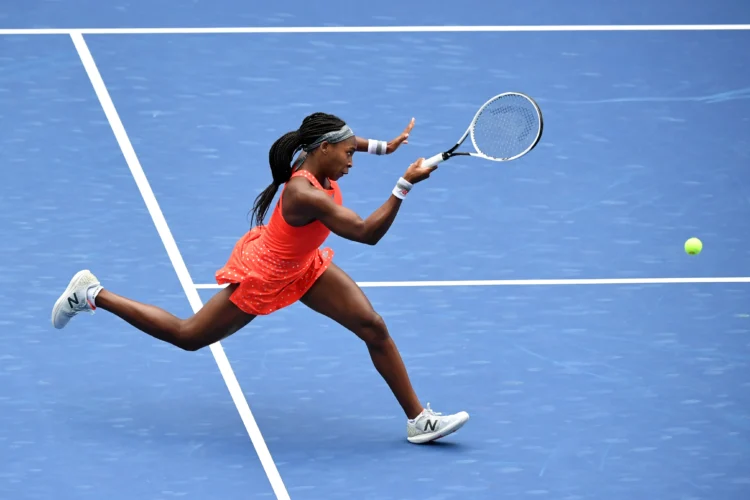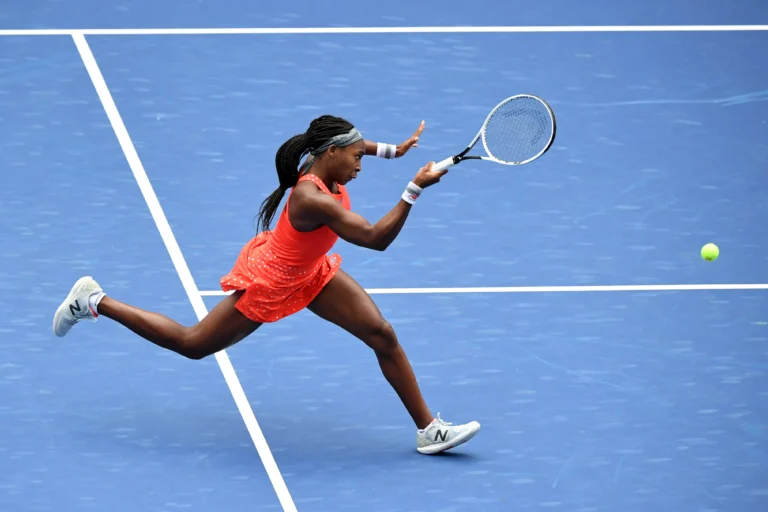 Cori is an 18-year-old professional athlete holding a World No. 17 rank and 16 career-high rankings. She was raised in Atlanta, experimenting with various games as a kid. But at 4, she picked tennis, motivated by Serena Williams winning at 2009 Australian Open and choosing to pursue a single sport.
She attained a career-high rank of World No. 4 in singles in October this year and World No. 1 in doubles, attained in August. She achieved her foremost WTA Tour singles crown at the 2019 Linz Open when she was only 15, making her the newest holder since 2004.
Also referred to as Coco, Cori Gauff has created an impact among tennis lovers at some of the biggest matches. She has created a name for herself in tennis and is expected to contribute something unique to the game. In 2019, she took the 685th spot worldwide, and her goal became making it to the best 100. Fast forward to 2023, she has become one of the leading 100 in the WTA.
We are excited to see more of Coco in the upcoming years and hope she continues to gain more titles!
5. Sebastian Korda – America
Also referred to as Sebi, he is yet another proficient tennis participant who was in the limelight the previous year. He attained his career-high ATP singles position at No. 30 in May 2023 and even won one ATP singles tournament during the 2023 Emilia-Romagna Open. The 22-year-old is from Florida and has a rock-solid defense.
During the Rolex Paris Masters, he knocked out 13th seed Aslan Karatsev and ex-World No. 3 Marin Cilic. In 2010, he turned into the first American male tennis athlete to gain on European clay since Sam Querrey.
Another who loves watching tennis can quickly notice Sebi's pro skills in initiating a successful counter-attack against his opponents, winning him a couple of titles this year. He is a Rafael Nadal fanboy who reached the fourth round of the Wimbledon Championships and finished as a runner-up during the 2023 ATP Next Gen Finals.
Sebi has a bright future and is expected to attain a more prominent name than his father, Petr Korda, a former World No. 2 tennis player. Since tennis is an intriguing sport, you may also bet on your favorite participants via Mr Mega.
Wrapping Up
Besides the top five players listed above, we also have high expectations from Casper Rund, Jannik Sinner, and Marta Kostyuk. These players will hopefully define the next generation as the Big 3 (Rafael Nadal, Roger Federer, and Novak Djokovic) and Pete Sampras are too old to lead this one too.
We hope these young talents will stand out and establish themselves as the next big thing in this competitive sport.