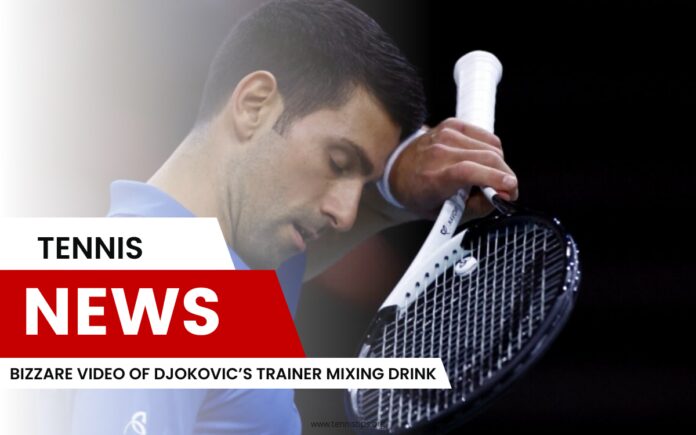 During Novak Djokovic's win over Stefanos Tsitsipas at Saturday's Paris Masters semifinals, fans were confused about something that happened while the 21-time Grand Slam champion was sitting on the bench.
While the former world No. 1 was waiting during a switchover, his physiotherapist, Ulises Badio, mixed the player a drink in the stands and then had a ball girl hand the drink to Djokovic.
But observers were curious why a member of Djokovic's team moved to block a camera's view of Badio mixing the drink. It's still unknown what was in the drink given to the Serbian star.