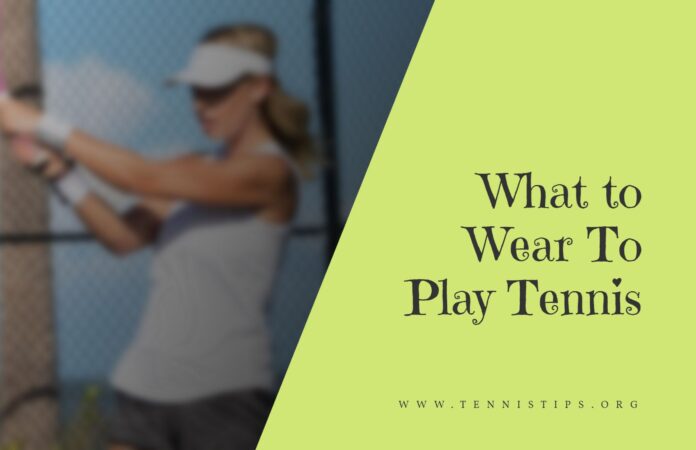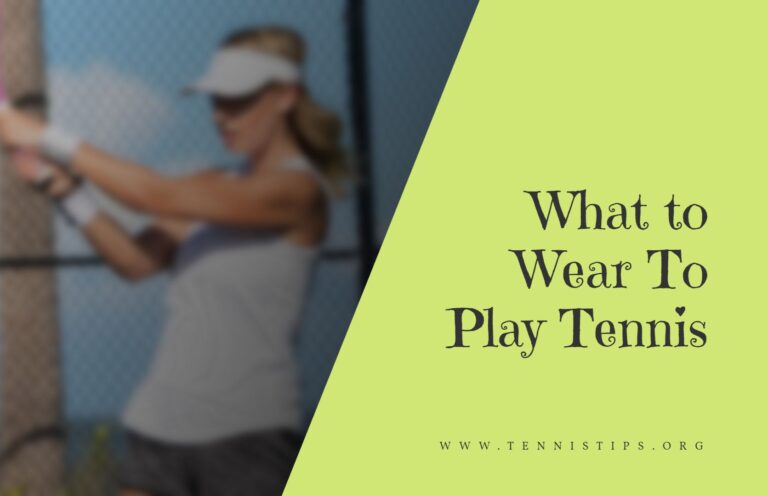 Are you a newbie? Don't know what to wear while playing tennis? Or just want to upgrade your tennis wear. You are at the right place then.
Tennis is a quite sophisticated game. You need to move freely while giving those nice strokes. Apart from your skills, what you are wearing has a significant effect on your game.
Like many other sports, there is a dress code that you need to follow on a tennis court. Believe me, if you are new to the game there are many rules that you need to keep in your mind.
It can cause issues for you if you will not follow them. You might get subjected to scrutiny and get fined by the umpire for violation of the dress code.
You need to know what you should wear and whatnot. So, you can save yourself from such embarrassment. Imagine if it's your first day at the tennis club, it will be the last thing you would want to happen.
What you are wearing not only helps you on the court but also helps you in blending in with the other members there. So, all you have to do is give a quick read and you are ready to go shopping to get some awesome tennis outfits.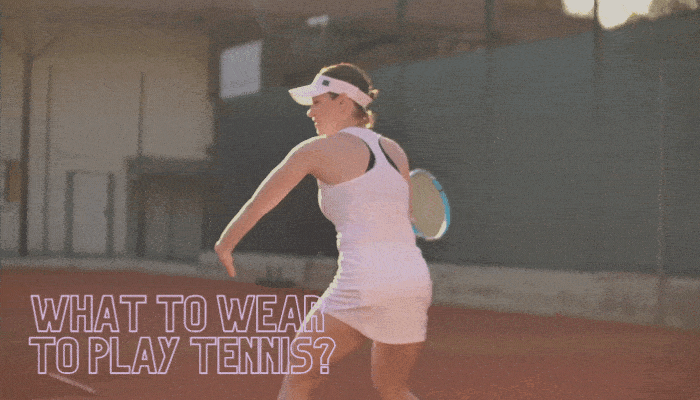 What To Wear To Play Tennis?
Tennis is a traditional game with well-established rules because of this all players are required to wear clothes and accessories according to the dress code provided by the court. It is a crucial component of social sports, for players to follow a certain dress code.
When it comes to tennis apart from the dress code, comfort is the key.
So, basically whatever you are comfortable in and whatever doesn't impair your movement is best for you. But the one thing is that you should follow the code.
Don't know the dress code for players, just keep scrolling down and you will know.
Evolution of Tennis Outfit
Tennis is a game that was initially popular among the upper class in Europe. While in the 1870s, players would wear long lawn dresses for the game which were not that comfortable.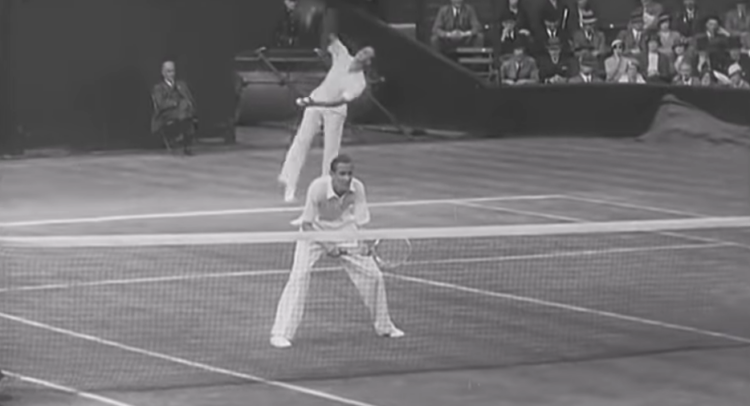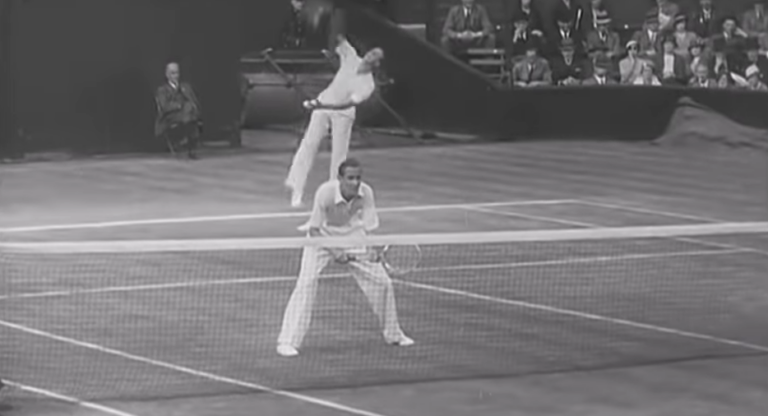 Over the years, it has evolved a lot but as it is inspired by a country-club culture, so it still has some restrictions regarding what to wear. If you don't follow these rules then the referee can fine you or can disqualify you.
Casual Games
Let's discuss what you can and what you should wear while you are playing tennis but it surely depends on where you are playing.
If you are just having a few games for fun on a local public court or in a park in your neighborhood now and then, then you don't need to worry about the dress code.
You just need to grab a comfortable pair of sports shoes and a few comfortable and breathable sportswear, any sportswear could do, you don't need special tennis ones.
Professional Games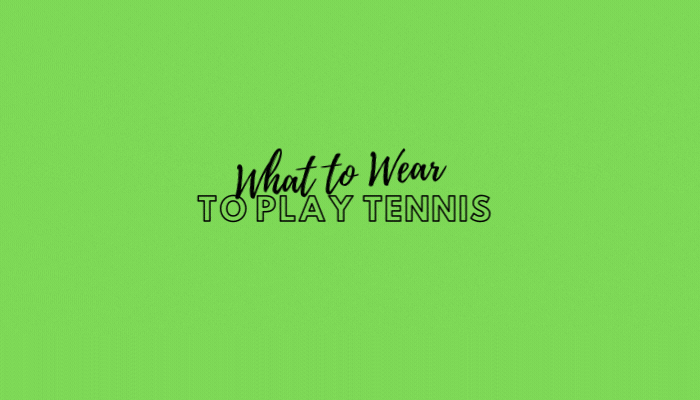 But if you are playing at a club or professionally then what you are wearing is very important. Clubs and tournaments have their specific criteria. You cannot play tennis at a club in your casual sport shirts and trousers.
The clubs are very particular when it comes to what the players are wearing. You are not allowed to wear anything else.
If you need acceptance from fellow club members and don't want to get penalties then you have to follow the rules.
The following is a list of things that you must add to your tennis outfit so it is complete for you to play.
T-Shirts
Shorts or Skirts
Shoes
Cap or Visor
Sunglasses
Wristbands
Socks
A Perfect Tennis Outfit
When you are on the court then your outfit will not only boost your confidence but will also help you in moving freely. Tennis outfits are specially designed for comfort and breathability.
You can wear any cotton shirt and trousers or skirt but the ones which are specially designed for the tennis players will improve your game and will give you that confidence to feel free on the court.
Apart from your dress your footwear also plays an important role in your performance. Most courts prefer tennis shoes with court-friendly soles.
T-Shirt or Tanktop
Men can wear a polo shirt or any t-shirt. While ladies can wear t-shirts or tank tops as it suits them.
Some courts do allow sleeveless shirts in summers and long sleeves in winters. You should take care that it should not be too loose, heavy, or restricting.
The fabric must be stretchable in all directions so you can move and jump on the court freely.
If possible include super-breathable fabrics with built-in protections. Cotton is the most preferable material when it comes to comfort and breathability. A nice white cotton shirt can make you feel a bit less warm than any other fabric.
Tennis matches are long and need a lot of running and effort so you are more likely to sweat a lot. The material must be breathable so you don't get uncomfortable during the match.
Shorts or Skirts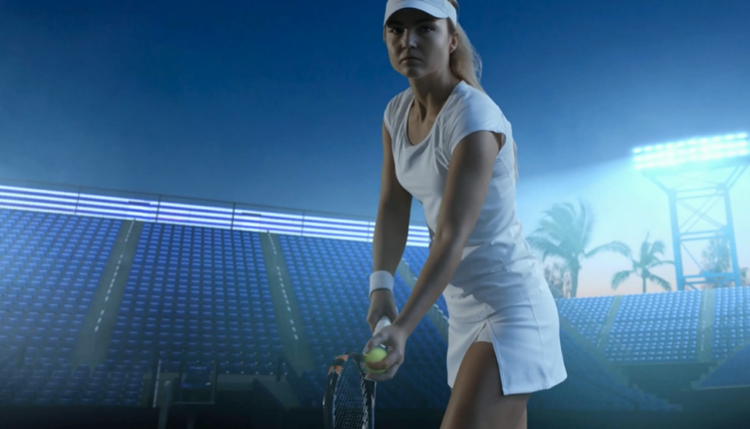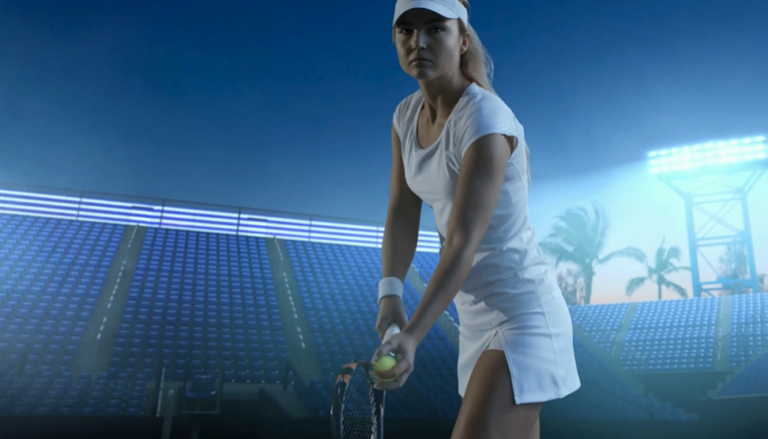 Men are allowed to wear shorts while ladies can wear shorts or skirts according to their personal preferences.
Well, it is not just that simple, you cannot wear your routine shorts or gym shorts to your game. It must be specially designed for tennis.
Women can wear skirts that have a small built-in to provide comfort and security for the players.
Many courts are very particular about the type of shorts or skirts the players can wear. So, you must take care that they are designed for tennis, they should go with your shirt and there must not be very bold patterns.
Tennis is all about style so you must take care of these things. There must not be any prominent or large logo of any company and there should be a political statement made by your attire.
Dresses
Earlier dresses had lost their popularity but in the past decades, many top-ranked players have brought back the trend. Such short dresses are very fitted and yet very comfortable attire for females.
It makes female players feel more comfortable and confident. Dresses surely make you free to move. But there must be some inner wear underneath for protection. Many courts have allowed females to wear leggings for a more protective feel.
Shoes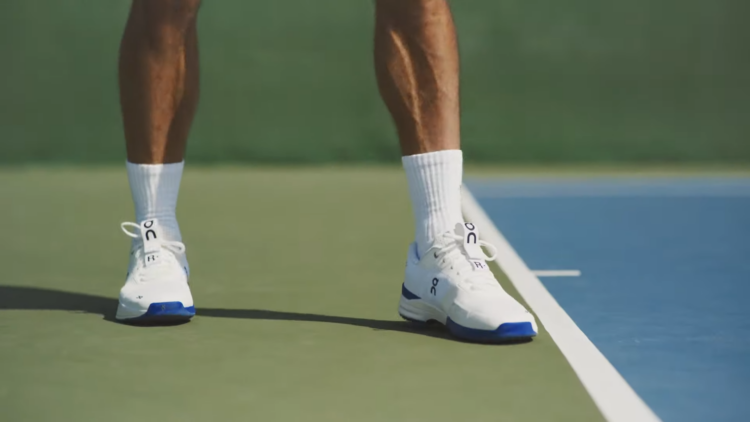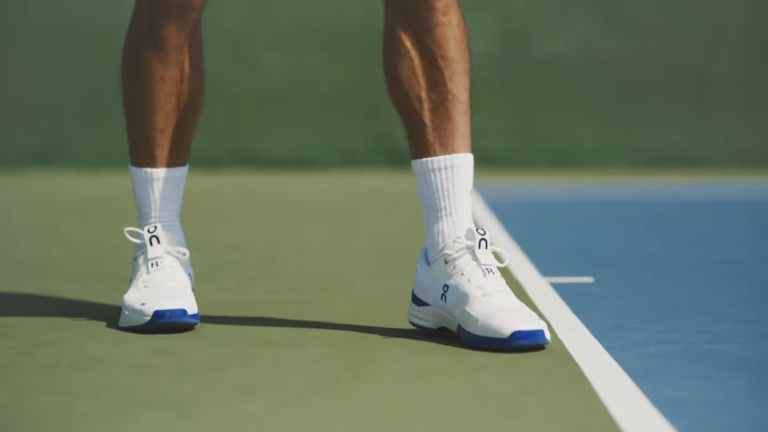 A really important area to think about is your footwear. Tennis has a lot of lateral movement and short sprints.
Your normal runners cannot do the job as they are designed for running and cannot offer the same support as a purpose tennis shoe. There are many different courts and you will require a special shoe to play on those courts.
A clay court offers a natural slide but the fine grains mean you need a shoe that can offer traction.
Whereas the grass courts give players the most natural cushioning that means you will need a shoe that favors lateral comfort.
The hard courts are the most challenging for players' feet as the hard surface is unforgiving. So, you should get footwear that has as much cushioning as it is comfortable.
There are many brands out there that offer great tennis shoes that can help you on the court.
Accessories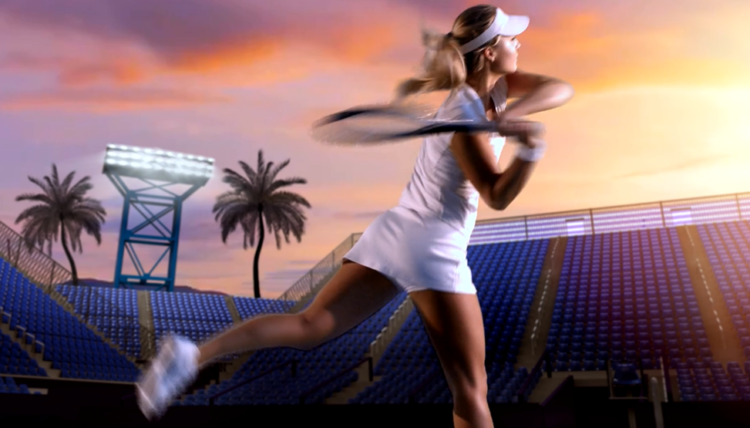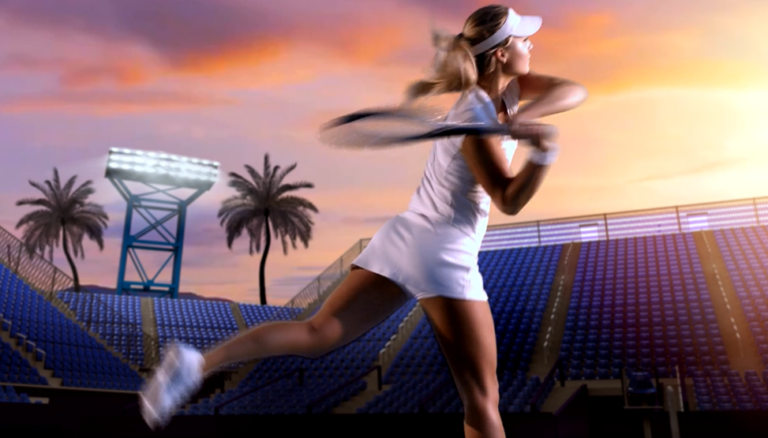 Just a good outfit and a nice pair of shoes cannot be enough, there are special accessories that you need to have along with your outfit to get completely ready for your match.
The following are the accessories that you might need.
Hats are essential as you are playing for an extended period in the sun. A hat can provide you protection and can improve your performance.
The visor is equally important as a hat, it depends on your personal choice. Visors are far more stylish and classic than the hats and many clubs may have different rules regarding hats.
Headbands are mostly worn by players on hot summer days as you are heavily sweating and will not be able to focus on the game if irritated. Headband will absorb your sweat and you can easily focus on your game.
Sunglasses are needed as you have to play under the sun and playing for too long can hinder your vision and in turn, can affect your performance. So, it is nice to have these on.
Socks are important as you have to wear socks with your tennis shoes. It will provide you with more comfort and support. Moreover, it can absorb any sweat you have while playing so your feet will not slip.
Wristbands might not seem important but they are surely far more beneficial as most tennis players complain about wrist injury but you can wear a wristband to protect your wrist from any sort of pressure. You can also wipe the sweat on your forehead with it.
FAQ's
What should a beginner wear for tennis?
Men can wear any cotton polo shirt with tennis shorts and females can also wear a shirt and shorts but they are also allowed to wear tank tops, skirts, and dresses but some innerwear is a must for security. You should select decent colors and matching accessories.
What shoes do people wear to play tennis?
Many brands have launched their specialized tennis shoes. You can select any depending on the type of court you play on.
There are clay, hard, and grass courts. Each court has its special shoe but you can a complete tennis shoe instead of these specialized shoes.
Conclusion
Now you know all the basics about how to style yourself and what to wear on a tennis court.
The outfit you are wearing can do wonders for your performance as when you look good, you feel good and when you feel good then you are more confident and can focus on your game. It can improve your performance.
I have discussed all the things that you need to wear to play tennis so now you must have a clear image in your mind of what to wear and what not to wear.
Imagine yourself in such a dress, don't you look smart? Now you are completely ready to play tennis.