Are you a tennis player who's looking for a new racket that will help you up your game? We got you covered!
Having a high-quality and easy-to-use racket is one of the most important factors when it comes to performing well on the court. If you don't have good equipment, chances are you won't be able to beat your opponent even if you perform your best.
That is why it is essential to pay attention to what you're buying and not go for a low-quality or poorly made product. Luckily, you don't have to spend an eternity trying to find the best equipment on your own! With our help, you'll have the perfect racket in your hands in no time!
We're here to provide you with all the details regarding the Yonex Ezone 100 racket to help you decide whether this product is an ideal choice for you. Once you go through our review, you'll know all you need to know to conclude whether this racket fits your needs or not. And, the best part? It will take no more than 5 minutes! Let's begin.
All You Need To Know About the Yonex Ezone 100 Racket
Yonex Ezone 100 is a racket made by the Japanese sports equipment company Yonex. No matter if you're looking for equipment for tennis, badminton, golf, or running, Yonex probably has what you need. It's a well-known brand in the world of tennis, and Yonex rackets are used by some of the tennis rising stars, like Frances Tiafoe.
This racket boasts user-friendly specifications, which makes it an excellent choicee for beginners. Over the years, not many changes have been made to the design of this racket—at least not any major ones.
A couple of new technologies were, however, added to the frame, such as M40X material, as well as Vibration Dampening Mesh that gives the handle of the racket a cleaner feel.
What this racket offers to all players is an abundance of power and control, easy depth, and perfect maneuverability. Although the racket is great for beginners, both intermediate and advanced players would have a great time using it—the product is made to fit everybody's needs.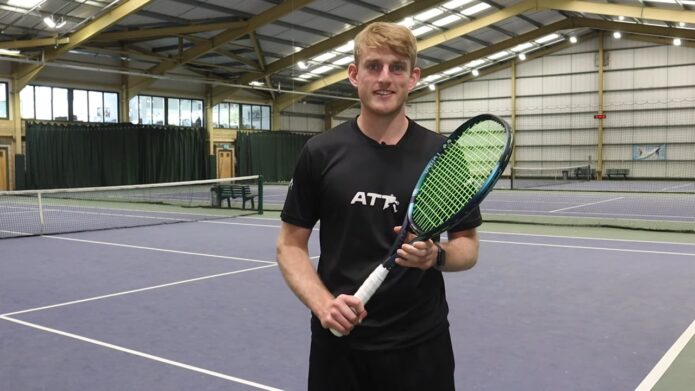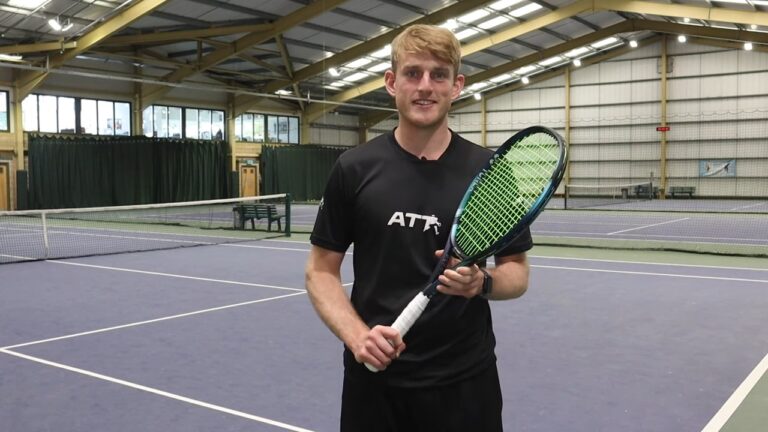 That is why you don't have to worry about what age or style player you are when it comes to this product—you can rest assured it will suit you perfectly. Take a look at the table below to see all the relevant specifications regarding Yonex Ezone 100:
| | |
| --- | --- |
| Head Size | 100 in / 645.16 cm |
| Length | 27in / 68.58cm |
| Strung Weight | 11.2oz / 318g |
| Balance | 13in / 33.02cm / 4 pts HL |
| Swingweight | 317 |
| Stiffness | 67 |
| Beam Width | 23.8mm / 26.5mm / 22.5mm |
| Composition | 2G-NAMD SPEED/HM Graphite |
| Power Level | Low-Medium |
| Stroke Style | Medium-Full |
| Swing Speed | Medium-Fast |
| Racquet Colors | Blue |
| Grip Type | Yonex Synthetic |
Conclusion
Before you decide what racket to get, make sure it fits all of your needs perfectly. Thankfully, the Yonex Ezone 100 racket is made in a way that fits all level players—beginner, intermediate, and advanced!
That's why it is an ideal choice for players of all ages and styles. If you don't want to spend too much time researching the product, this one can be a safe choice.
References:
https://www.theguardian.com/lifeandstyle/2019/aug/03/tennis-tips-for-beginners
https://www.verywellfit.com/how-to-play-tennis-tips-for-getting-started-5097347