Tennis, a very popular international sport that you watch almost every day on your television. Most people love watching it, while a few love playing it. Strategy, skill, and Athleticism are the three key aspects of this sport.
But along with all this, having the right gear and equipment is also important. Just like in any outdoor sport, finding the gear is going to be a tough job with tennis as well. The tennis players concentrate on the tennis racquets, their tennis shoes, and their tennis bags as well, but the sunglasses part is always neglected by many players.
Top Sunglasses For Tennis Players – Best Brands
You will need the best sunglasses as you are not sure about the weather. It can change into extreme, and you will never know that. Having the right glasses will not just protect your eyes when you are playing outdoors, but will also help in improving your game.
There is a wide range of options available if you are looking for the best sunglasses for tennis. Just to make this process smooth, we have listed some of the best sunglasses for tennis. You can choose one of them without having to waste your time. Let us have a look at some of the best sunglasses for Tennis…
#1. Tourna Specs Blue Tint Sports Glasses for Tennis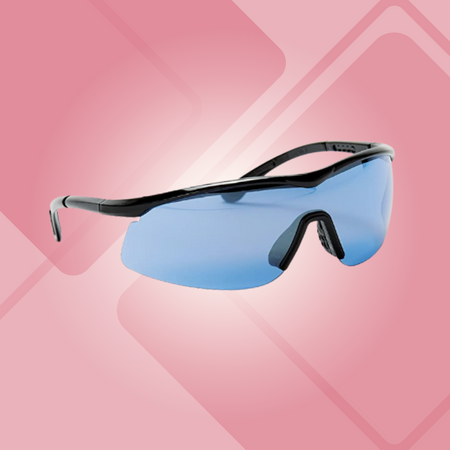 With the help of Tourna Specs Blue Tint Sports Glasses for Tennis, you will be able to play tennis well. These glasses will filter all the foliage, grass, fence, and also sun, making it very clear for you to see. They are blue color-tinted glasses, which help you to get a better vision of the ball even in sunny weather.
They are very light in weight and sits perfectly on your face. They provide 100 percent protection from the sun, and also they are UV coated. They can be used for playing other outdoor sports as well.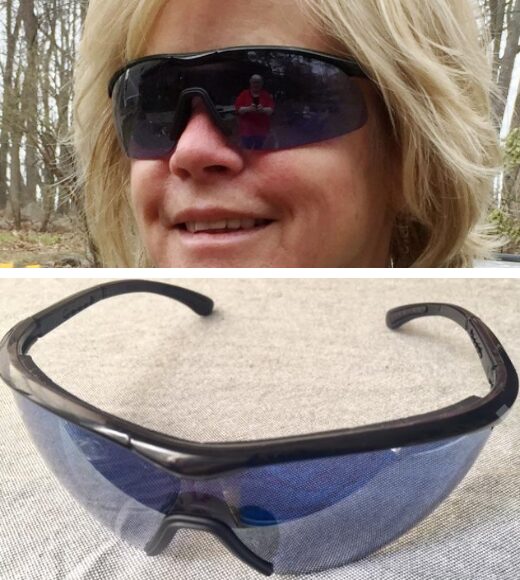 #2. KKUP2U Polarized Sports Sunglasses For Tennis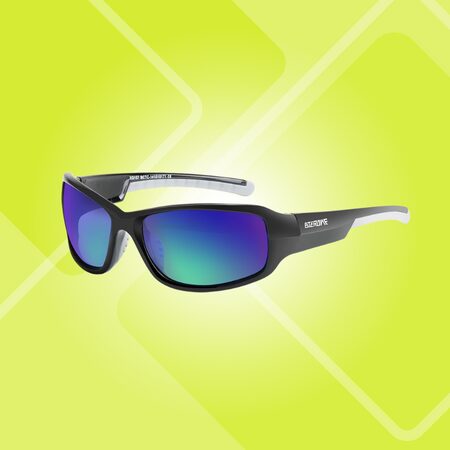 Next, on the list, we have KKUP2U Polarized Sports Sunglasses for Tennis. The frame is quite light in weight and does not make you feel any stress when you are wearing them. The lens is made of plastic material, and they are polarized lenses.
That means they are going to protect the eyes from any damage that can be caused by the sun. The width of the lens is 3 inches. You can find these sunglasses in five different lens colors and so you can choose one that fits you the best.
#3. OULIQI Polarized Sports Sunglasses for Men and Women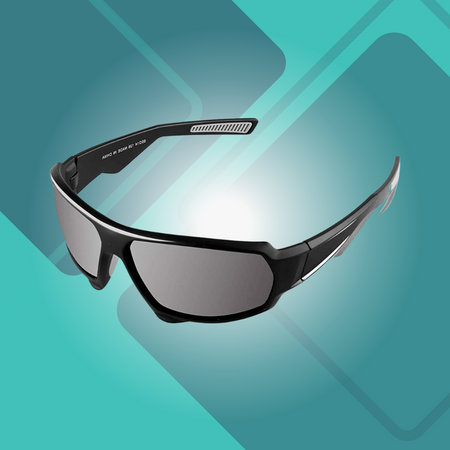 Next, on the list, we have OULIQI Polarized Sports Sunglasses for Men and Women. These sunglasses are suitable for both men and women. It is made using the most flexible TR90 material. This material is very flexible and will also last for a very long time.
There is also a UV400 coating the lenses of the glasses, making them polarized lenses. You will get 100 percent protection from UVA and UVB rays. It fit just perfectly on anyone and is one of the best choices for playing tennis. You get a lifetime warranty with these sunglasses.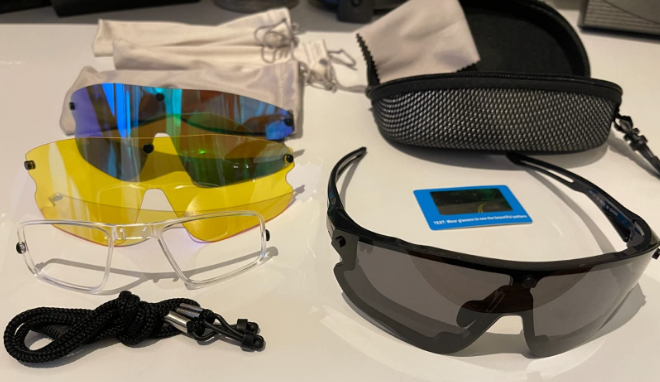 #4. DUIDY Polarized Sports Sunglasses for Men and Women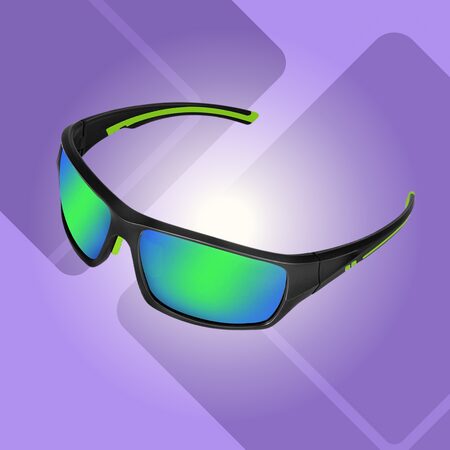 Next, on the list, we have DUIDY Polarized Sports Sunglasses for Men and Women. You can use these sunglasses for many other sports, along with Tennis. Their weight is just 0.044 LB and they make these glasses ultra light in weight. They have polarized lenses, which have 100 percent UV protection.
That means, no more worry about eye damage during your game time. They are also anti-glare and so you will be able to concentrate better on the game. If you are not happy with the product, they offer a 100 percent refund at any time.
#5. BEDO Men's Cool Sports Sunglasses for Tennis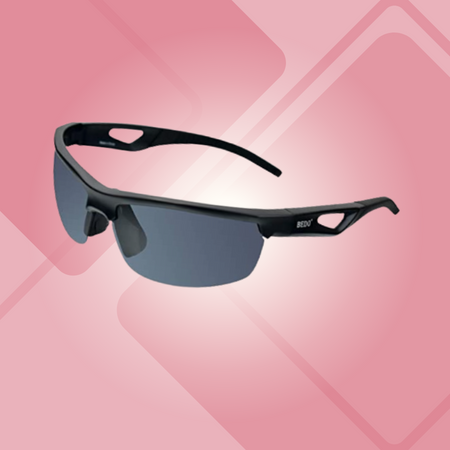 Last, on the list, we have BEDO Men's Cool Sports Sunglasses for Tennis. They are available in both black and blue lenses, and so you can choose one of your own choices. The lenses are polarized and that means total UVA and UVB ray protection to the eyes, which includes anti-glare as well.
It has a non-slip nose pad, which is made of rubber, and that ensures that the sunglasses do not slip off when you are playing. The frame is made using TR90 material, which is strong and durable.
What to Consider When Buying Sunglasses For Tennis – Buying Guide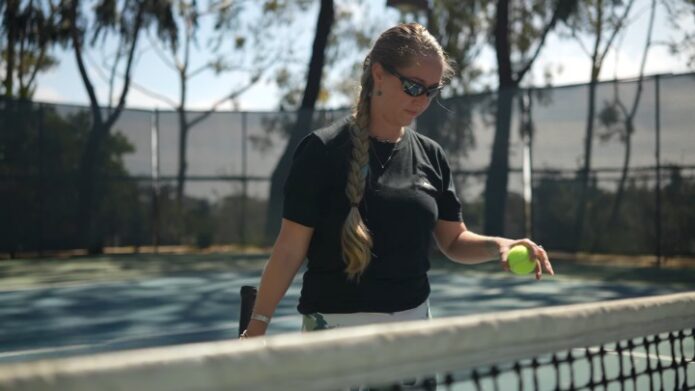 Basically, there are a lot of things to keep in mind when you are choosing sunglasses for tennis. We have listed a few important things to keep in mind that are going to be helpful for you in choosing the right sunglasses…
Polarized Lenses
It is very important for the player to protect their eyes when they are playing in extremely hot weather. This is one of the most essential features that you should check when you are buying sunglasses.
Make sure that the sunglasses have polarized lenses and they protect your eyes from getting damaged. Even if you have been playing outdoors for hours, no damage will be caused to your eyes.
Frame Style
You must be aware that the sport is a high-impact sport, and you should always go for a warp-style frame so that it will stay still on the face. When you are playing, you are going to sweat a lot, and that can also be a reason why sunglasses tend to move. So, a wrap style is also a perfect style for tennis.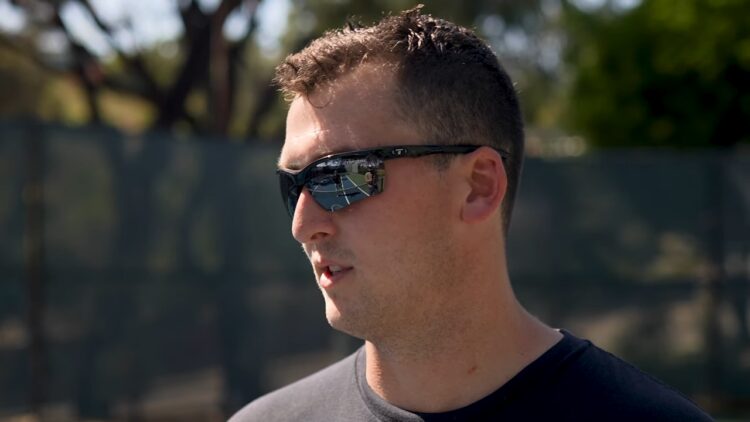 Right Size
You should always get the right size of sunglasses. If they are even a bit lose, they will fall down and you will not be able to concentrate on the game. It would help if you tried the sunglasses before you buy them and that is how you will be able to decide the right size for you.
Frame Weight
Your sunglasses should not disturb your game and so you should always select a material that is light in weight. If they are too weight, they can cause discomfort as you start playing the game and your body gets tired.
Metal and Nylon are the two best frames that you can try as they are light in weight. You can also go for titanium frames, but they are a bit expensive when compared to the other materials available in the market.
Anti-Scratch Glasses
Always make sure that you are choosing anti-scratch glasses when you are choosing sunglasses for tennis. When you are playing tennis, you are going to swing the racquet and there are chances that the lenses get scratched. Scratches on the lens will distract the vision and hence you will not be able to play well.
So, having anti-scratch scratch-resistant glasses will protect you from this kind of problem and you will be able to concentrate on the game very well.
FAQ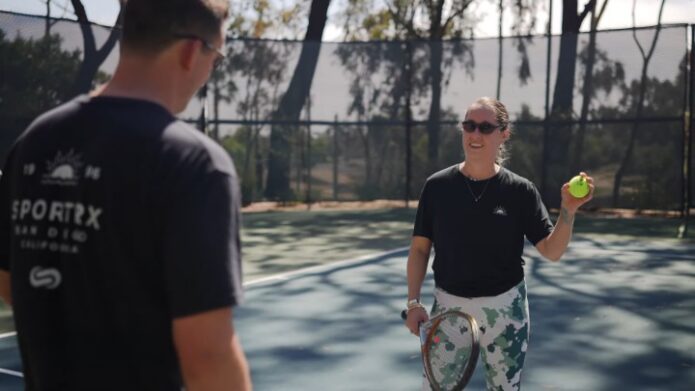 Should I wear sunglasses when playing tennis?
Although it is not a necessity, wearing sunglasses while on the tennis court can definitely improve your experience. They shield you from the sun's glare, improve your vision of the court, and will protect you from damaging UVA and UVB rays.
With modern technology, these sunglasses will not bother you while playing and will stay on your head even through the toughest matches.
Which lenses are best for sunglasses for tennis players?
When picking the right sunglasses for tennis, you should look for lenses that improve the contrast and clarity of the field. The best option to go for is polarized lenses.
It is suitable to go for these since they provide you with an enhanced yellow spectrum, improving your sight on the court and making you see the ball more clearly.
Does the color of the court affect the color of the lenses you should go for?
It depends. Blue-green colored lenses will make the ball look greenish, which can affect how you see it on the green grass courts. It is best to explore your options when buying sunglasses, depending on the court type you will play the most.
If you are having trouble selecting the right color, you might want to opt for the neutral gray type. These will make the ball stand out on different colored courts.
Are polarized lenses better than non-polarized ones?
There is no right answer to this question. Experiences differ between various different players. A sunny environment can affect people differently so, the best course of action is to test both types and decide which one suits your needs best.
Are expansive sunglasses better?
Not necessarily. Cheap sunglasses does not exclusively mean that quality and durability are poor. The most important thing to consider when buying these sunglasses is your comfort. Apart from the price, this is essential, and some cheaper types might be a better fit for you than expensive ones.
Which sunglasses should I purchase for my tennis sessions?
There is a variety of choices you can opt for. The products we have listed above are some of the better-reviewed ones that are cost-efficient and suitable for starters and pros.
We recommend you BEDO Men's Cool Sports Sunglasses for Tennis. They come with black and blue lenses that will likely fit your preferences and increase court visibility.
Bottom Lines
So, have you found the right sunglasses for tennis? It would help if you actually considered a lot of things before you decide on the best sunglasses for you for tennis.
Consider the time of the day and the weather condition in which you are going to play before you decide which looks good on you or which is the best-selling option. Your comfort and fit are also important. Check the available options and get the best home.
Don't miss these models available on Amazon:
References: