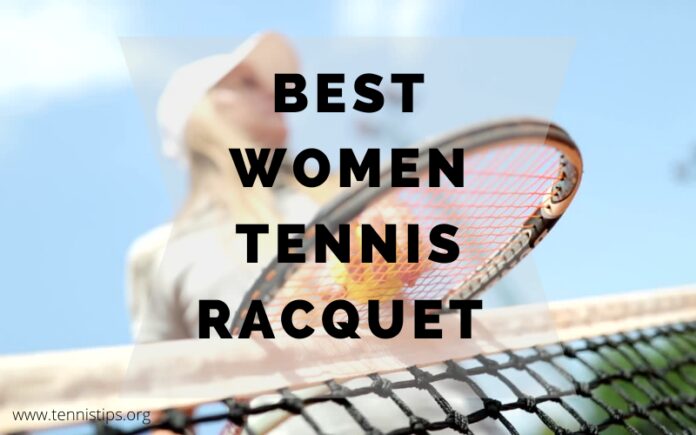 Tennis sport is getting more popular among women. From their childhood, girls are taking an interest in this game. For many years, more and more female tennis players have emerged. They have taken the sport to the next level. But they need proper women's tennis equipment to improve their performance.
The best women's tennis racquet is one of them. The women's tennis racquets are designed to be lightweight and comfortable to hand.
Our Top Pick Best Women Tennis Racquet 2023 Reviews
In this article, some best women's tennis rackets are listed. These racquets are ranked according to their head size, weight, and grip. The cost factor is not taken into account.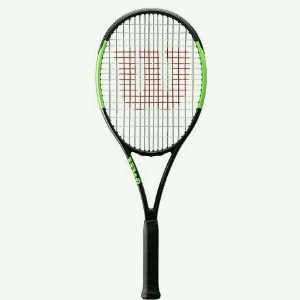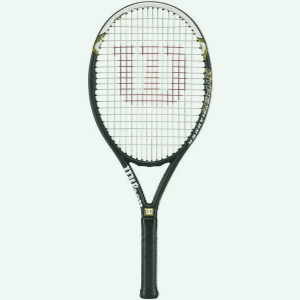 1. Wilson Blade Team Tennis Racquet (Best Performance)
Blade Team is a high-performance racquet having exceptional spin, control, and power. It is not only suitable for beginners but also for intermediate players as well. It is a great tool for beginner who desires to learn the game and become professional.
Blade Team comes with a great price for players who wants an affordable racquet with solid playability and high performance. Blade Team has a 99 square inches head, which enables the player to hit the ball with high accuracy and power.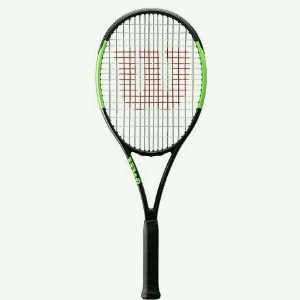 Due to its medium weight, it is great in defending and performing shots. A heavier racquet can add more power to the shot as compared to a lighter racquet. It can also hurt your hand. The Blade Team has a 16×18 string pattern, which makes it tremendously spin-friendly.
This racquet is quick and handy at the net and on service. It will not only enable the player to react quickly but also enable you to easily grab the opportunity when it knocks. On serves, it provides exceptional precision, swing, and power. Eventually, the Blade Team is the best choice for players who need a complete performance racquet due to its feel and remarkable playing capabilities in the court.
Main Features:
It provides aggressive players with more dwell time and control due to its thinner beam construction.
It is made of graphite material.
Its frame design is inspired by
It comes pre-strung with Wilson's multifilament technology.
It is designed to be arm friendly, more comfortable, and playable.
Conclusion:
For an intermediate player, just like me, Wilson Blade Team has excellent balance and weight distribution. It comes pre-strung and is comfortable while hitting the ball hard. I will surely recommend it for intermediate and advanced players.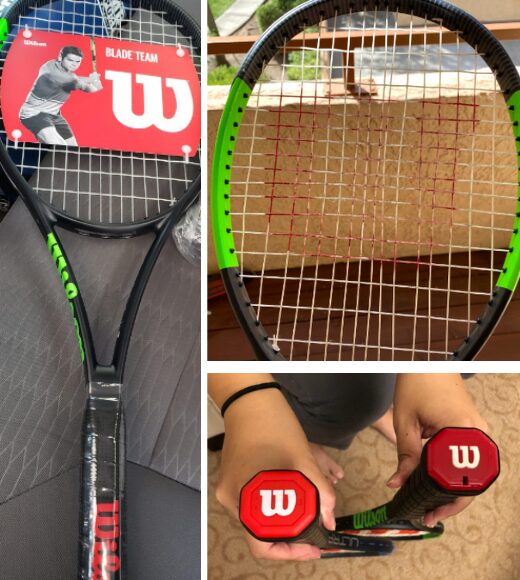 Pros
It is a little bit longer than other racquets.
It has thinner beam construction.
It enables the players to play aggressive shots.
It is good for intermediate and advanced players.
It is arm friendly and provides good control.
It has a strong and comfortable grip.
Cons
It comes without a cover.
2. Wilson Hyper Hammer 5.3 Tennis Racquet (Best-Selling Wilson Racquet)
Wilson Hyper Hammer 5.3 is the perfect demonstration of balanced power and control. Due to its qualities, it is perfect for intermediate payers who want powerful and controlled shots. You can play it readily after buying it because it comes pre-strung. A pre-strung racquet is appropriate for beginners and intermediate players.
Because of its unique design and latest technology, it is among powerful racquets available in the market. Its 27.5 inches length enables the players to reach the ball farther. Wilson Hyper Hammer 5.3 has improved power sue to its sophisticated technology.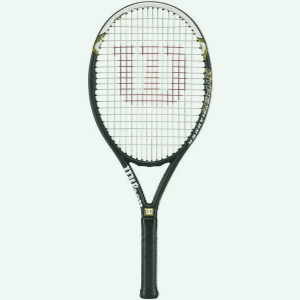 It is made of Hyper Carbon material, which was previously used in the aerospace industry. It forms a tremendously useful material when combined with graphite, which is four times stronger and stiffer. Hence, we can say that it can produce powerful shots and enable the players to control the shot.
Not only it has extreme power and control, but also it is lightweight. Its lightweight is due to Hyper Carbon material. This racquet also provides the feel of the shots. Due to its lightweight, it has to face more vibrations. This can reduce stability and injure your arm. Therefore, I will recommend you to have a high-quality vibration absorber to reduce the amount of vibration.
Main Features:
It has a 16 x 20 string pattern that enables players to generate spin.
It has a large head size to increase power.
It is made of Hyper Carbon, so it is lightweight and stiffer.
Longer length enables players to cover more area.
Heavy head reduces vibrations in a lightweight frame.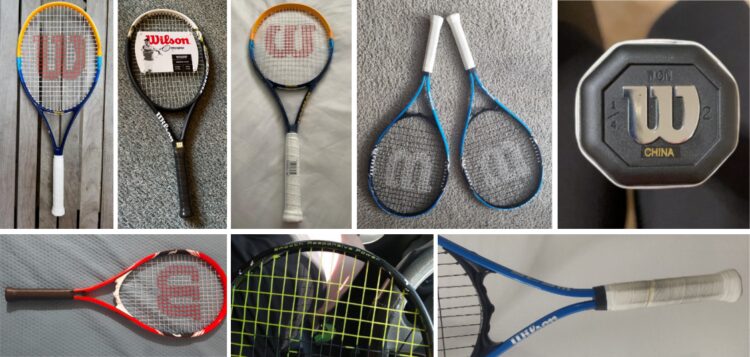 Conclusion:
Any type of player can use this racquet to enhance his stroke and serves skills. Due to its lightweight, I would recommend it for beginners and intermediate players. It has all the necessary features that will help you develop professional skills.
Pros
It is extremely lightweight as compared to other racquets available in the market.
It is best for recreational players who want fast swing.
It comes pre-strung so you can readily.
Larger sweet spots due to bigger head size.
It generates more spin and power.
Cons
More vibrations and less stability.
3. Wilson Ultra Team Tennis Racquet
Due to its solid string pattern, balance, buttery beams, the Wilson Ultra Tour offers many features that are available in the racquet of traditional players. The material reflects the era of racquet production that is much earlier than the classic controls and feels overwhelmed by modern power and spin.
Of course, the Ultra Tour is lower in weight as compared to a classic player racket. In addition to the incredible sensations, Wilson Ultra Team offers extra comfort and maneuverable applications. You will love and enjoy the feel of Ultra Tour produced while in contact. It provides excellent control, as well. Its string pattern is 18×20 and has big sweet spots. It is a great combination of feel, control, and power.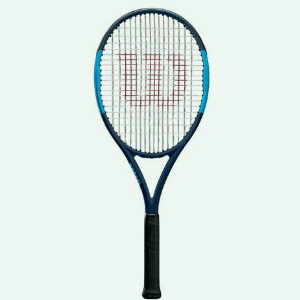 Finally, although it has many features, Wilson Ultra Tour is not suitable for everybody. Players who are trained by thick beams, open string patterns, and easy-going strength will be better suited to the more explosive Ultra 100 Countervail. However, you should definitely choose this Wilson Ultra Tour if you wish to play like a classic player.
Main Features:
It is equally suitable for intermediate and advanced players.
It is suitable for players who want excellent balanced and all-court play.
It is lightweight but offers powerful shots.
It enables the players to play powerful shots from any corner of the court.
It is more suitable for aggressive players.
Conclusion:
Wilson has clearly modified this racquet with more focus on the energy-producing feature of the frame. We will advise you to try several different versions by considering the weight, as this can have a significant impact on performance.
Pros
It is very lightweight and maneuverable.
Its frame creates excellent power without any effort.
Its inner rim has a matte finish with a detailed pattern.
It comes pre-strung with Wilson Feeling.
It is arm-friendly, comfortable, and playability.
Cons
Less power and spin on the serve.
4. Wilson Prime Tennis Racquet (Strung)
The Wilson Prime racquet has a lower price as compared to the average price of the racquets. It is made by the best arc technology, which makes the shots even more powerful. The grip of the handle is cushioned and allows airflow. It makes the grip comfortable to hold. The 103 square inches head enables the players to hit more precisely.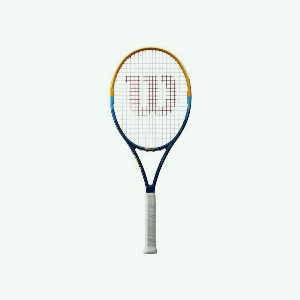 It does not come with a cover. However, due to the low price, it is not too expensive to buy a cover. The combined cost of racquet and cover is generally lower than the average price of the racquet in the market.
The racket is packaged in an air wrap so that it does not get damaged when delivered. The drawback of this racquet is that it has a non-removable lid. You can only replace it with another. For this, you need to re-wrap the handle with adhesive tape.
Main Features:
It hits the ball harder because of its arch technology.
Due to its lightweight, it has high playability and flexibility.
Its cushioned grip is very comfortable.
Its large head size enhances precision and feels in the shot.
It is best for beginners and intermediate players.
Conclusion:
I just went out and hit balls with this racket, and it's a really good racket for beginner to intermediate players and is a good value. The racket has good feel and power for this price range. The frame is stiff and doesn't contort much when hitting balls. The grip is comfortable and cushioned. Overall, I would recommend this racket to beginner to intermediate players.
Pros
Its price is very affordable.
It feels good in the hand.
It has a stiff frame that hits the ball with more power.
Its grip is extremely comfortable.
It comes pre-strung; therefore, it can be used readily in the court.
Cons
Its lightweight causes vibration in which it hits the ball.
5. Wilson Federer Tennis Racquet (EA) (Best Racquet Under $50)
Federer Adult Racket has a lot of features for ideal strength, feel, and constancy. It is lightweight and enables you to take the shot with the strength and depth of any side of the court. With 110 inches head, you will hardly miss the ball. The combination of these technologies with a red and vibrant color display makes Federer such a great tool to stimulate your passion for the game.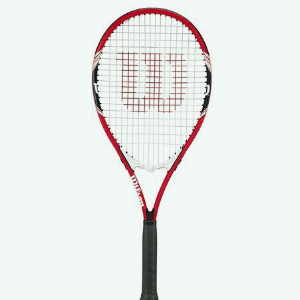 Due to its light frame, Wilson Federer racket makes swinging easy. Therefore, it a suitable choice for new or returning tennis players after a great break from the game. It can also be a great choice for players who are injured and need lightweight items while building their strength and endurance.
It reduces vibration due to its shock absorption pads. The perforated grip is really nice and produces a cooling effect in the palm. This racquet is built with the best arc technology that offers steadiness and increases control. The damper reduces the impact of vibrations while providing greater control during play.
Main Features:
Its frame is made of the best Volcanic technology to enhance power and solidity.
Excellent vibration control pads to improve comfort.
It comes pre-strung, which means it is ready to use in the court.
It is lightweight but still has more control in the shot.
Its grip is perforated to absorb moisture and increased comfort to hand.
Conclusion:
As it is not the best racket offered by Wilson, but it is suitable for beginners and those returning to the game after a long break. It is budget-friendly and affordable for everyone.  We recommend you to try if you are looking for a racket for the first time.
Pros
This racquet is light and feels great.
great racket for the price
It produces fewer vibrations and more control.
It is appropriate for beginners and restarting injured players.
The latest arc technology provides more stability and control to the shot.
Cons
It is not very strong due to its lightweight.
Conclusion
In the 21st century, more females are starting and playing tennis as a profession. They are looking for all the available sports equipment according to their needs. This article is a guide for those female players who are looking for the best tennis rackets with all the necessary features.
You much consider some parameters if you are purchasing a tennis racquet for the first time. The racquet head size should be perfect that can enhance your performance and comfort. For beginners, large head size is more suitable. Similarly, small head size is perfect for professionals.
Please check the racquet weight as well. It should not hurt your arm. Racquet material and grip should be of the highest quality. In this article, the 5 best racquets for women are listed. While selecting the best women's racquets, we did not consider price but a quality product for sure. Hence, this review will surely help you to choose the best female tennis racquet without any regret.
FAQs
Q.1: Which racquet is the Best Tennis racquet for women?
Although there is no such thing as the best tennis racquet, I will recommend the Wilson Blade Team tennis racquet because it suits most players.
Q.2: What are the features of the best beginning tennis racquet?
A few features must be taken into account while selecting your first racquet. These features are the large head, flexibility, lightweight, durability, and low string tension.
Q3: What are the features of the best tennis racquet for aggressive players?
For an aggressive player, the racquet must be light as well as strong enough to withstand the power of aggressive shots. It should have high string tension and should be made of strong and durable materials.
Take a look at these also:
https://www.womenshealthmag.com/uk/gym-wear/g32470617/tennis-rackets/
https://nymag.com/strategist/article/best-tennis-rackets-for-beginners.html