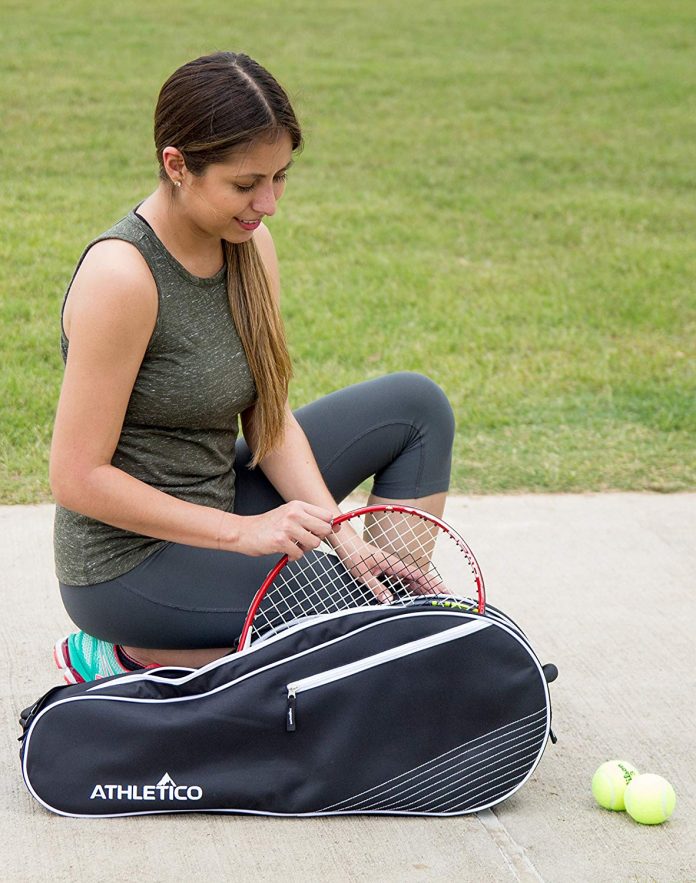 If you are into sports and tennis is your favourite game, then this article is for you. Whether you are a professional or recently into tennis, a tennis bag is important for you to carry all the essentials needed for the game. You cannot just carry the tennis racket directly to the court. This is inconvenient, and your tennis rackets might get damaged. So, a tennis bag helps to protect your rackets and allows you to carry everything so easily. You can carry tennis rackets, tennis elbow brace, shoes, clothes, sunglasses, towel, balls, drinks, elbow strap, snacks and other essentials in a tennis bag.
Top 5

Racquet Holder Bag For Tennis
Also, buying a tennis bag specifically helps you to organize things related to tennis easily, and you can carry them without much difficulty. There are so many tennis bags available in the market, and choosing the right one is essential for not feeling any difficulty later. To help you in this regard, we are giving details about the top 5 tennis bags available in the online market. Also, if you are new to these bags, we have also given a buying guide, especially for you to know the factors required before choosing the tennis bags. So, let us get started.
#1. Athletico 3 Racquet Tennis Bag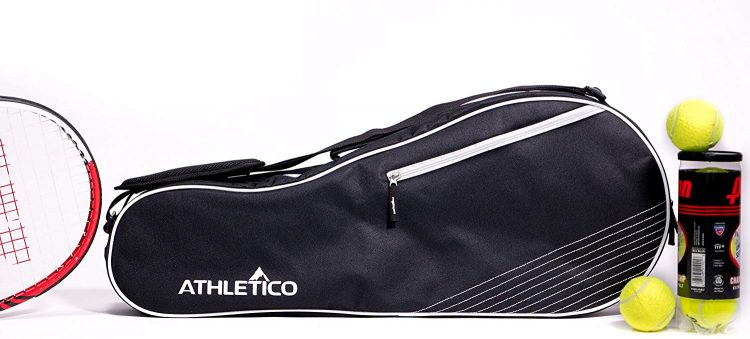 The first item from our recommended list is from Athletico. This tennis bag is well padded to protect the contents inside the bag. It can accommodate as many as 3 tennis racquets, and you can also store tennis balls along with the bats. There are additional external pockets. In the larger pocket, you can store tennis balls. In the smaller pocket, you can keep your mobile phone, keys or any other small accessories. This tennis bag is not only comfortable to carry all the equipment needed but is also stylish and you can wear it in 3 different ways.
There is a padded shoulder strap that you can wear on your shoulder sideways or backside. If you want to carry it in a tote style, you can remove the shoulder strap and carry it. These bags are made of 600D polyester fabric, which means they are durable. If in any way, you are not satisfied with the tennis bag, Athletico offers a 100% money-back guarantee. The 3 racket tennis bag is available in 3 different colours.
#2. HEAD Core 3R Pro Tennis Racquet Bag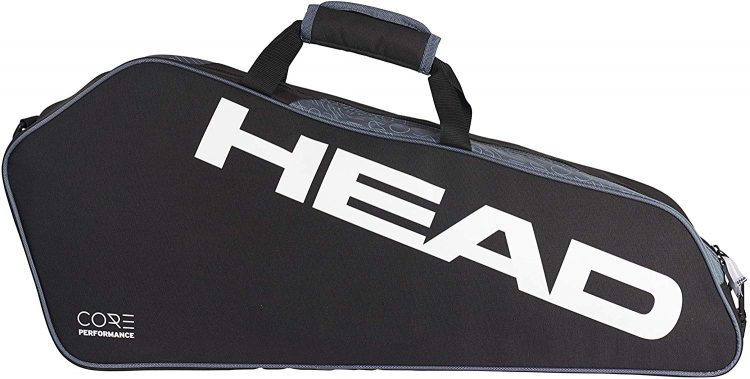 Head is one of the popular manufacturers who have experience in racket sports and hence offer one of the best tennis bags. Their tennis bag can accommodate 3 tennis rackets or you can mix and match the racket with other accessories. This way, your rackets stay safe and last for a longer time. Along with the main compartment, these tennis bags have an external pocket where you can place other accessories like a phone or keys. These bags can be carried as a duffle bag or you can use the shoulder strap to wear it around the shoulder.
Head tennis bags are made of high-quality fabric and are durable even with changes in the season. These comfortable bags measure 29 by 12 by 4 inch, which means you have ample space for your tennis rackets.
#3. Wilson Advantage Tennis Bag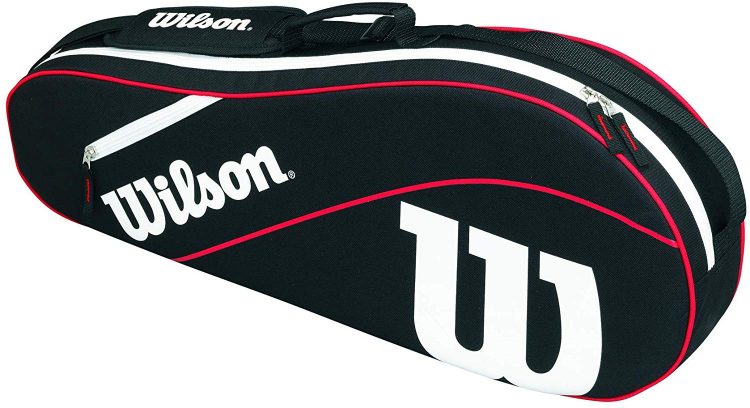 The next tennis bag is from Wilson, one of the popular brands. These tennis bags have ample amount of space to carry 3 tennis rackets. You can even carry other kinds of equipment and apparel needed for the game. You can even carry your personal stuff like a mobile phone, purse or keys in the secondary compartment offered by these bags. These bags have a stylish design with 2 color combination and the Wilson logo. The color combinations are available in 4 different combinations. They measure about 28 by 3.5 by 12 inches.
#4. Babolat Pure Tennis Racquet Backpack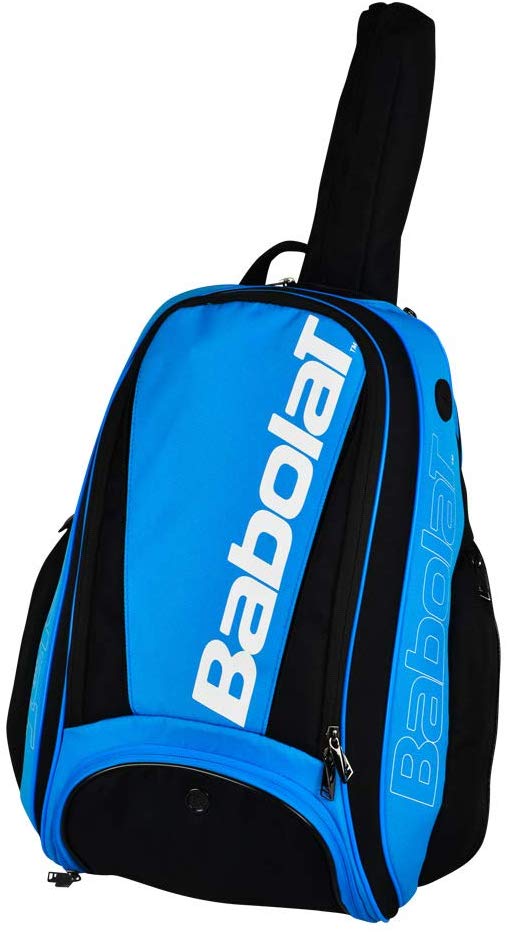 The next tennis bag from our list is from Babolat and is a backpack style model. You can carry clothing or any other essentials in this comfortable zippered bag. This backpack has padded and adjustable straps which means comfortable carrying. There is a small loop on the top which allows you to grab the bag quickly or even hang it on a locker hook or any fence easily. There are other zippered pockets on each side of the bag where you can carry small items and accessories easily. The bag measures about 18 by 13.5 by 6 inches. It is available in 3 different colors.
#5. LISH Game Point Tennis Backpack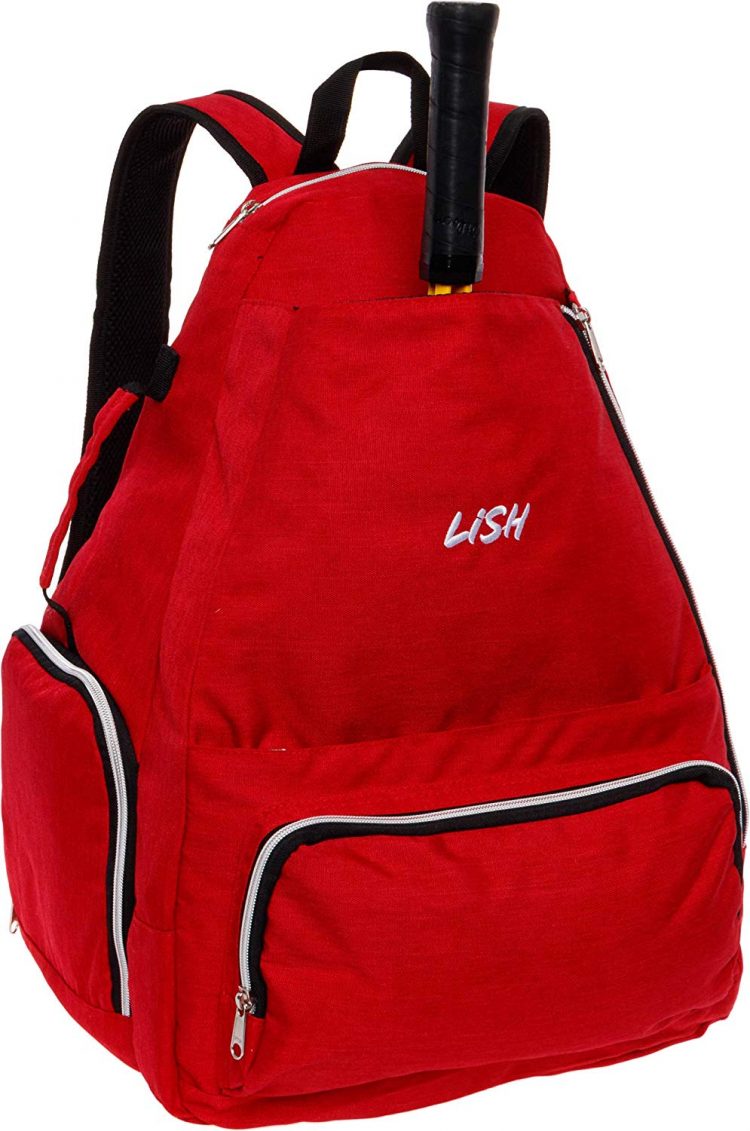 The last tennis bag from our list is again a backpack model. This backpack has a dedicated compartment to hold 1 or 2 tennis rackets especially. With the zip closure, your rackets are safe when you are on the move. These bags even fit an 11.5-inch width tennis racket comfortably. One important feature of this bag is the extra compartment at the bottom to carry shoes separately. With the adjustable straps and a handle on the top allows you to carry this back with ease. There is plenty of space for other equipment and personal stuff. It is made of 600 denier polyester fabric which is highly durable. This bag is available in 3 bright colours.
Buying Guide To Choose Best Tennis Bags
If you are new to tennis and want to buy a tennis bag for your equipment, you might be confused about which bag to choose from the list we have given. Below are the factors you need to consider before deciding on purchasing the one most suiting you.
Material
The quality of the tennis bag depends on the material that it is made of. There are many options available in the market. You have to choose one which is waterproof like synthetic or nylon ones. They do not damage easily and easy to carry too. Also, the material of the handles, zips, pockets or ropes of the bag is also important.
Size
The most important factor to consider is the size of the tennis bag. You should know the number of rackets, balls, clothes that you wish to carry to the court. In that way, the correct sized tennis bag can be selected. If you do not do this before choosing the bag, you might end up buying a single racket bag and have to carry the other one separately. This is inconvenient for you. So, decide the size of the bag before buying it.
Price
One more important factor is the price. There are different price ranges for tennis bags based on quality or several other reasons. Most of the time, as the price increase so is the quality of the bag. Sometimes if you are lucky, you might get a very good quality bag at less price. It all comes down to your budget.
Brand
The brand is an important aspect as you can know the estimate of the life and quality of the bag. It is important to know the ratings and reviews to know the company's quality and dedication.
Design
Another important factor to consider is the design of the bag. There are varieties of tennis bags like handle bags, bags that only carry clothing or balls, backpack, bags with wheels, etc, you need to choose one which is both comfortable and stylish for your usage
Final Words:
Now that you know the factors to consider before choosing the perfect tennis bag for your purpose, you can go back to the list we have provided to select the one most suitable for you. You can check the product details and once you are clear on your choice, you can see more details about the product in the link that we have provided.