Tennis is one of the most elegant and beautiful sports. It requires good reflexes and speed. It doesn't matter if you want to be a professional or just a casual tennis player; it is essential to purchase high-grade tennis shorts.
There are a variety of styles to select from. It is easy to find a style that matches your character. All you have to do is match it correctly. The tennis shorts are ideal for your convenience. Aren't you looking for the freedom to move around?
Follow this guideline to select the most comfortable tennis shorts for men. We guarantee it will make an impact!
Top Picks Best Tennis Shorts For Men
1. Under Armour Men's Tech Graphic Shorts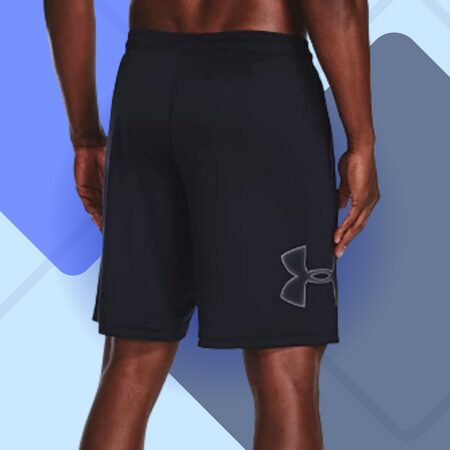 Don't let the summer stop you from playing tennis, especially when you have Under Armour tennis shorts. It's made of a mixture of elastane and polyester, giving it a soft and comfortable finish.
We guarantee you that comfort is paramount, particularly in humid conditions. The shorts feature a quick-drying quality that draws sweat and dampness quickly. The elastic is encased in a durable waistband.
The shorts are equipped with hand pockets made of mesh for your items. The waistband comes in a drawstring that will aid in strengthening the shorts. Overall, the shorts are comfortable and stylish.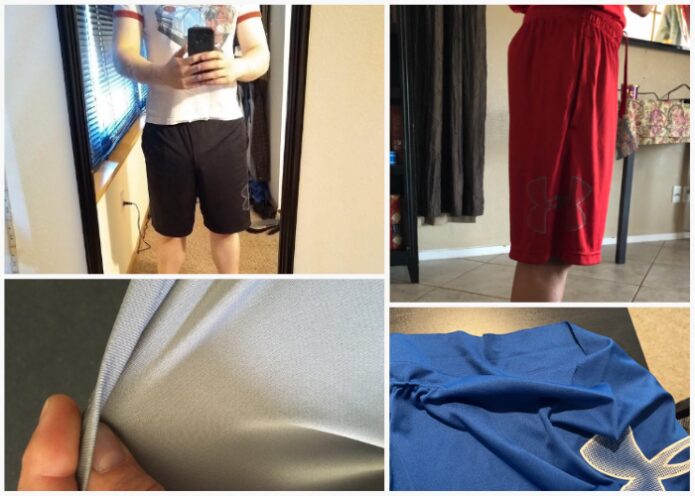 Features:
These shorts have a quick-drying feature and include sweat and moisture-wicking fabric.
The inseams measure approximately 10 inches in length.
It is perfect for humid or hot weather conditions.
It promises mobility and comfort.
Available at very affordable prices in different styles and colors.
2. Break Point Mesh Insert Workout Gym & Running Shorts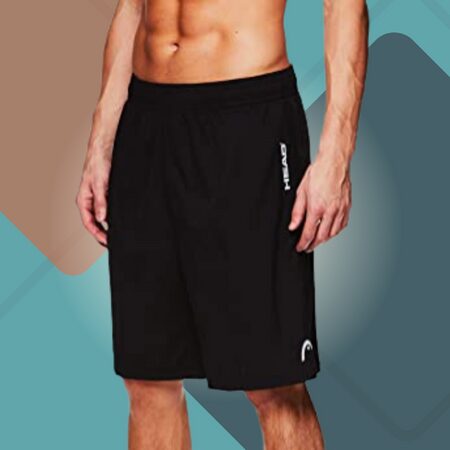 They are not restricted to tennis players; other sportspeople or gym freaks also like wearing these shorts. Why? Because of its versatility. It is available in a variety of sizes and attractive colors. The fabric is a blend of spandex and polyester.
What is the best thing that attracts you? The fabric of these shorts. It is durable enough to endure machine washes, a great benefit. Laundry is a tiresome task. So, these shorts can make it easier to do laundry, which is great for us.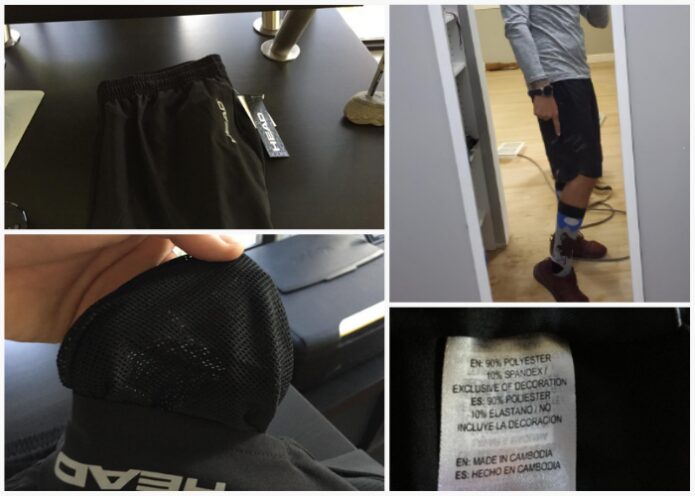 Features:
The shorts give an intensely relaxing and comfortable feel to wear.
The pockets are spacious enough to hold tennis balls and other equipment.
The fabric is durable and strong.
It also comes with a zippered pocket to store the cash or credit cards.
Available at a very reasonable price.
3. Babolat Men's Play Tennis Short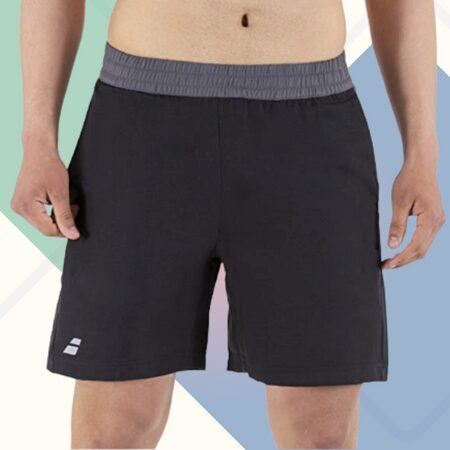 We are sure you'll agree with us. The inseams may be short. However, the fit and comfort of these shorts are fantastic. However, they're slightly transparent. If you are uncomfortable showing off your skin, then, unfortunately, these shorts are not for you.
It features a strong elastic waistband that is easy to wear and durable. The shorts are also equipped with pockets on the sides! The shorts' design aids in mobility.
Features:
These shorts are extremely comfortable and light!
The inseams measure only six inches in length.
It is available in four neutral shades.
It is inexpensive and long-lasting.
The material has a bit of transparency.
4. SAVALINO Men's Sport Clothes Tennis Shorts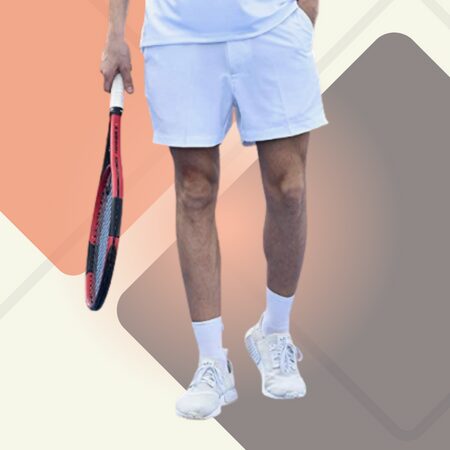 It is rare to discover tennis shorts with unique designs. Therefore, we are awed by how casual these designs are. If you plan an informal match rather than a competition, you should try these cool and comfy shorts.
Many things may be liked in these shorts, such as attractive informal prints, and the fabric also has UV protection. The shorts are designed to maximize your movement and limit sweating.
Features:
It's made up of a blend of spandex and polyester.
It is available in fun and vibrant prints.
These shorts were designed specifically to guard your skin from the sun.
The fabric wicks wetness away and sweat.
The material is light and flexible.
5. Nike N.E.T. 11″ Woven Short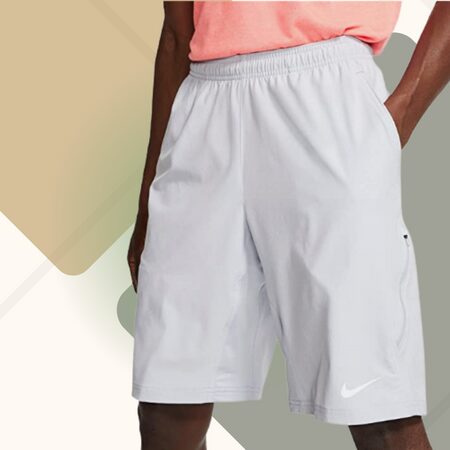 Nike is a reputable trademark in the field of sports. The shorts they offer are not different. It comes in a classic style and is more flexible. It is a great item to wear outside the court, too.
These shorts can be worn for every occasion. If you follow morning exercise routines, these tennis shorts must be a great companion. It's comfortable, airy, light, and compact!
Features:
It is suitable for any event.
The shorts are an elegant style.
It comes with an elastic enclosure.
Designed with lightweight material and airy.
The length is 11 inches.
6. Men's Dry-Fit Sweat Resistant Active Athletic Performance Shorts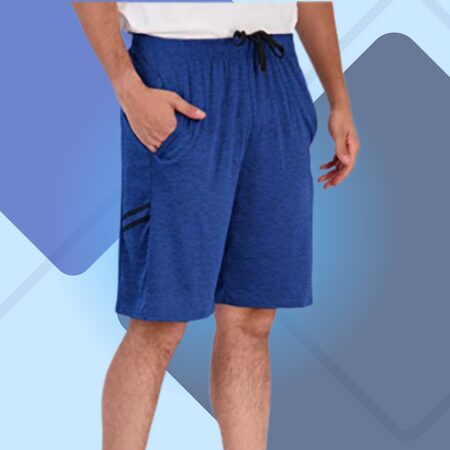 These shorts are suitable for sports such as Soccer, basketball, or tennis. It is available in a variety of colors.
The best thing about this product is the speedy drying fabric. However much you love playing, damp shorts can make it uncomfortable. Longer inseams are a particular plus!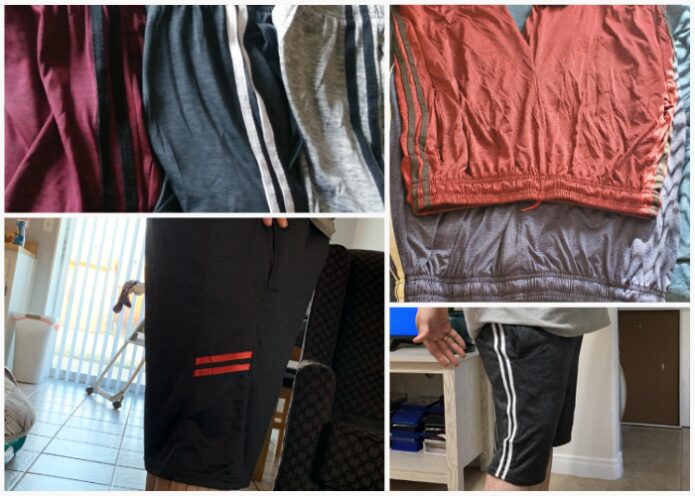 Features
It is possible to wash it by hand or in the washing machine.
The fabric is quick to dry.
It's made of a mixture of spandex and polyester.
Nine inches are of seams.
There are pockets to store the essentials.
7. LTIFONE Mens Workout Shorts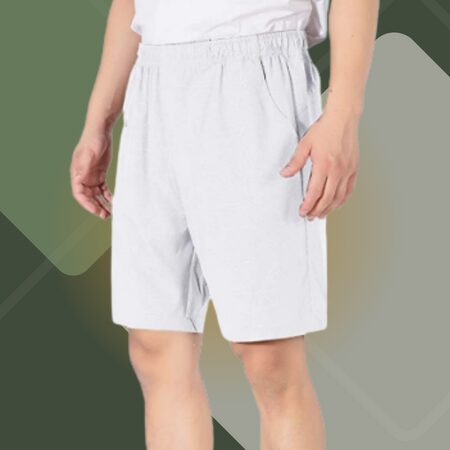 The shorts aren't designed for tennis, but they perform similarly to the other shorts. They are very light, comfortable and fashionable. The only downside is that they are not meant to be a machine wash; you can wash using your hands.
The thing that we like the most is their elegant patterns and an elastic waist. It's perfect for casual playing with your pals. The pockets are zippered too. The elastic shorts come in a variety of sizes, too.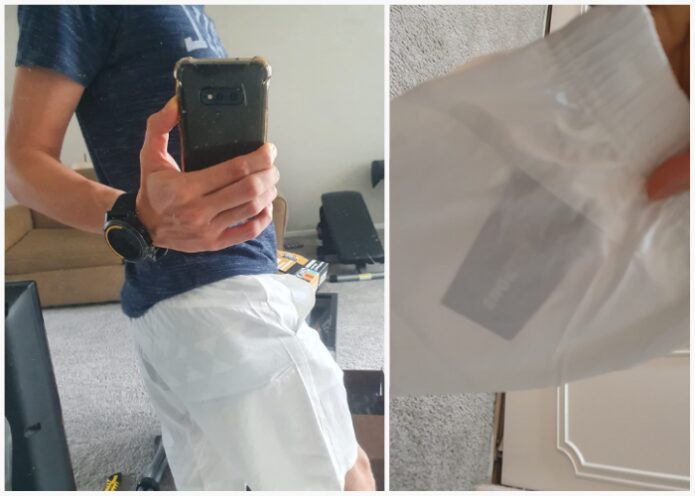 Features
There are pockets with zippers to store your precious items.
A variety of sizes are available.
It is necessary to wash it with your hands.
It's constructed from a mixture of different fabrics.
You can use them for any sports and casual wear also.
Buying Guide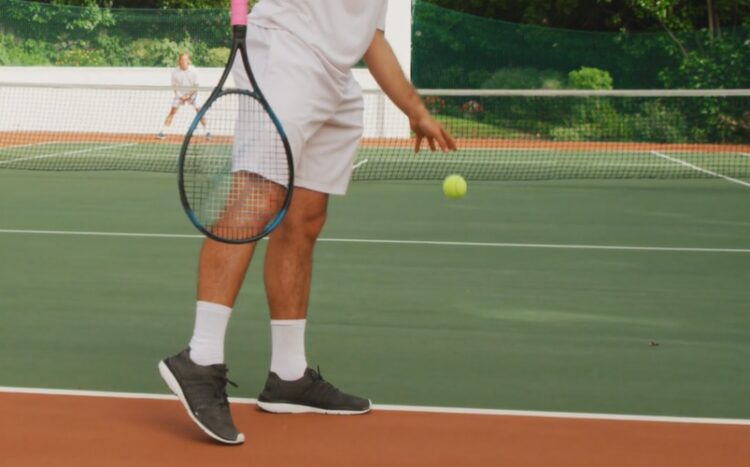 Do not undervalue the significance of purchasing tennis shorts. It's a challenge, I'm sure. Particularly for those who are new to sports.
This is why we are here to help you make your purchase easier. You should be aware of a few things before buying your item.
1. Fabric
It is certainly the most crucial thing to take into consideration. Most tennis shorts for males are designed from a mixture of different materials. The most effective ones are made mostly from polyester.
Why would you want tennis shorts made of polyester? Because polyester shorts dry fast. It's an essential item for any sport. They're also light and durable. One more thing that might make you happy, these shorts are easy to clean and do not require much care.
Polyester also facilitates movement. When playing tennis, you'll find lots of hand and foot movements that are required. Therefore, this is a huge positive. Be assured that you won't have any issues when you notice spandex. It increases the elasticity of the fabric as well as the waistband.
2. Inseams Length
The inseams of the garment are directly related to comfort. You should measure from the inside of the garment. The range can be between 7 and 9 inches. The inseam length may limit your movement in getting low balls.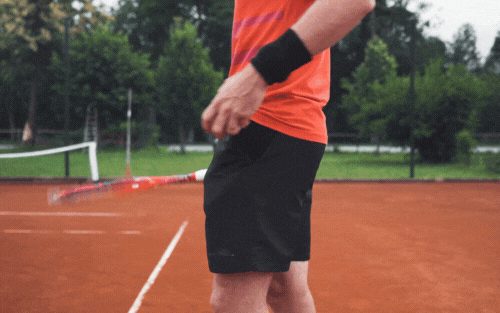 If you are prone to moving a lot during court, you shouldn't wear anything more than 9 inches. It's also about the body's structure. People with taller bodies typically need more inseams. If you're comfortable in a short inseam, then go for it!
3. Pockets Depth
When it comes to buying tennis shorts, one of the things you should consider is the depth of the pockets. Shallow pockets may look good, but they can be a pain when trying to keep your balls in them
. Deep pockets, on the other hand, can make it easier to grab your balls and keep them secure. So, when you're looking at tennis shorts, be sure to check the pocket depth. It can make a difference in how comfortable you are on the court.
Therefore, your pockets must be large enough to accommodate at least two to three tennis balls.
4. Shorts Design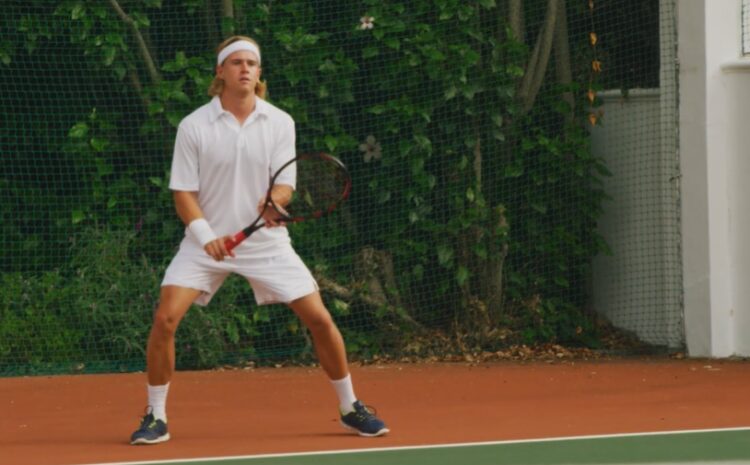 There are slight distinctions in each design. A few tennis shorts are great for mobility. They are designed with elastic materials and have vents on the sides for air circulation.
Other fabrics are designed to be able to withstand various weather conditions. The moisture-soaking fabrics are great for summer. They help cool you down after you are getting pumped after a match. All is up to your preferences!
5. Price
Price is an important consideration when purchasing any item, but it is especially important when considering the purchase of tennis shorts. This is because tennis shorts are generally made from high-quality materials that can be quite expensive.
Additionally, tennis shorts are often designed to be worn for extended periods, which means they need to be durable and able to withstand repeated washings. As a result, tennis shorts priced too low may not be made from the best materials and may not last as long as those priced higher.
You don't need to spend much money to get a quality pair of shorts, but you also don't want to skimp on quality. Look for a pair of shorts that balances price and quality so that you can get the most bang for your buck.
6. Comfort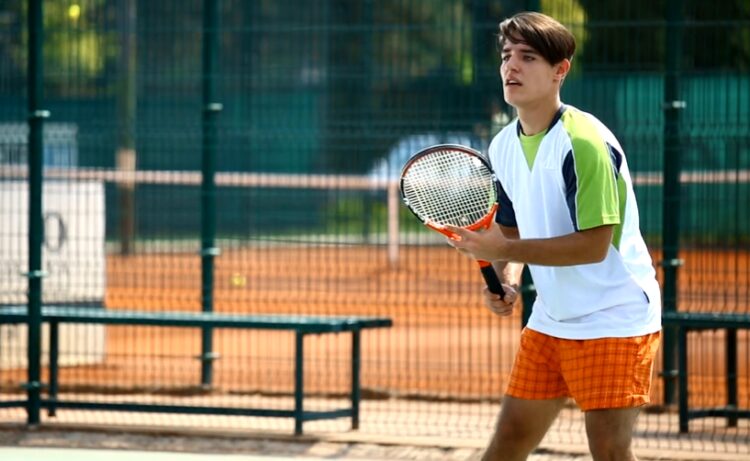 While most people think of style first when choosing their tennis gear, comfort should be a top priority. After all, you won't be able to play your best if you're not comfortable on the court.
First, make sure the shorts are made from a breathable fabric. You'll spend a lot of time running around the court, and you don't want to end up with a sweaty pair of shorts. Second, choose a pair of shorts with an adjustable waistband.
This will allow you to customize the fit of the shorts to your own body, ensuring a comfortable fit. Finally, make sure the shorts are not too tight. Looser-fitting shorts will allow you to move freely on the court and be more comfortable to wear.
7. Durability
When choosing the right pair of tennis shorts, durability is an important factor to consider.
Tennis shorts take a lot of abuse on the court, so it's important to find a pair that will withstand wear and tear. There are a few things to look for when assessing the durability of tennis shorts:
Check the fabric. A quality pair of shorts will be made from a durable fabric that can withstand repeated movement and stretching.
Take a look at the stitching. The stitching should be strong and secure, without any loose threads.
Check the waistband.
The waistband should be made from a stretchy material that won't lose shape over time.
Conclusion
This article reviewed a variety of the best tennis shorts for men and identified the best options available. This is the article for you if you are looking for a new pair of tennis shorts.
Frequently Asked Questions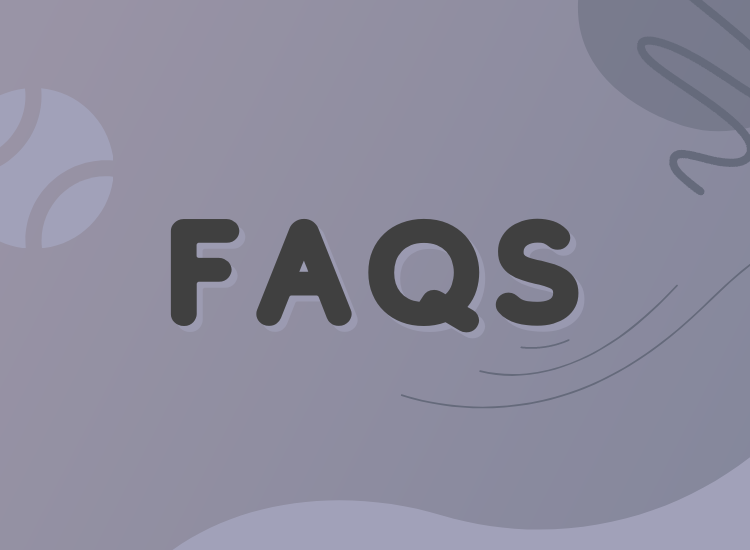 1. Which company designs the top tennis shorts for men?
In truth, it isn't easy to define. Many brands have distinctive attributes and advantages.
Adidas and Nike have been in the tennis industry for quite a while and are multi-faceted brands in tennis clothing.
2. What is the reason tennis athletes wear the same clothing?
Many tennis players wear the same clothes because they're associated with an identical brand or company.
The companies want the top players to sport their most recent designs. This is the reason it's often seen that players wear identical outfits.
3. Is there any specific dress code for men In tennis?
There's a dress code specific for males. You must wear tennis shorts as well as collared shirts.
However, crew-necked tennis shirts and t-shirts with tennis-themed designs can also be used.
4. How much do tennis shorts cost?
This is a difficult question to answer, as there are many variables to consider.
The type of fabric, the cut, the brand, and the store all play a role in determining the cost of tennis shorts.
In general, tennis shorts can range in price from $20 to $200. However, it is possible to find cheaper or more expensive options depending on the abovementioned factors.
5. How long should men's tennis shorts be?
This is a difficult question, as there is no definitive answer. It depends on the player's preference and the tournament's rules.
Some players prefer longer shorts that come down to their knees, while others prefer shorter shorts above the knee. There is no right or wrong answer, and it is simply a matter of personal preference.
If these weren't enough, check out some other picks from Amazon also:
References:
https://www.verywellfit.com/how-to-play-tennis-tips-for-getting-started-5097347