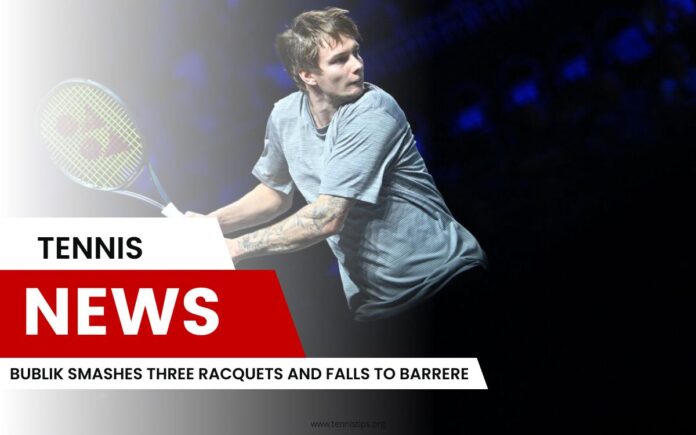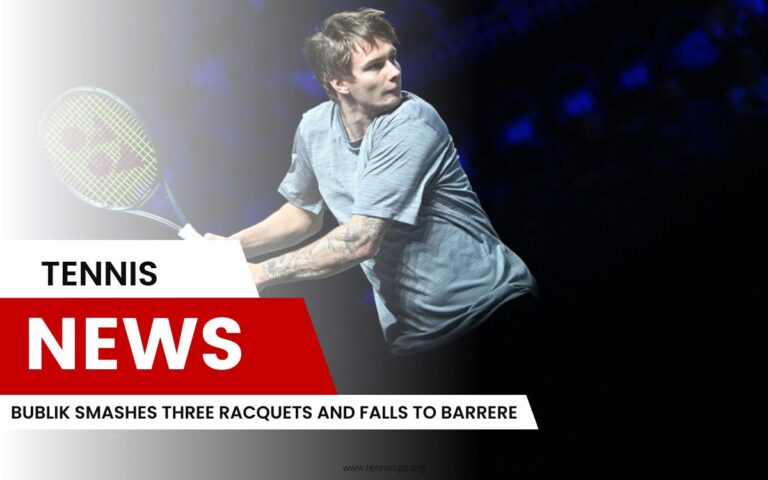 Russian-Kazakhstani player Alexander Bublik was the center of attention in the world of tennis for all the wrong reasons. He attracted this attention by smashing three racquets in a row in a tiebreak versus Gregoire Barrere at the Open Sud De France in Montpellier.
Bublik lost this match in three sets, 6:4, 6:7, and 6:7, and throughout the whole duel, it seemed like he was not able to control his anger.
The match was two and a half hours long, and by the very end of the match, with a 6:0 result in favor of Barrere in the tiebreak, his rage exploded, and he smashed three racquets in a row in an all-time match point meltdown.
However, for Bublik, this is nothing new since he had similar incidents in the past, for which he was often targeted by numerous critics, as this type of behavior is considered a bad example for younger generations.