If you're a tennis fan and interested in learning more about this sport, you came to the right place! We're here to walk you through some of the most interesting details about tennis, including today's topic—the fastest tennis serves of all time!
Having a good and powerful serve is something most tennis players work on and one of the most critical tennis skills to hone. If you have a potent and fast serve, chances are you'll provide a much better performance and be able to surprise your opponent. That way, you'll also have a much better chance of winning.
There is no shortage of popular tennis players who have an incredible serve. However, if you're interested in finding out what the fastest tennis serves of all time are, take a look at the list below that we compiled so that you won't have to waste hours or days trying to find info on your own!
Top 8 Fastest Tennis Serves in Tennis History
1. Sam Groth
The first player on our list is an Australian former professional tennis player—Sam Groth. Groth was born in 1987 in Australia, and he turned professional in 2006. He did have some success during his career, including reaching the ATP world No. 53 ranking and world No. 24 in doubles.
However, his biggest success is hitting the fastest serve in the history of tennis at 263 km/h (163.4 mph). This record still remains unbroken, although he made this accomplishment at the ATP Challenger in Busan in 2012. Groth retired in 2018, but he will certainly be remembered as the players with the fastest tennis serve for a long time.
2. Albano Olivetti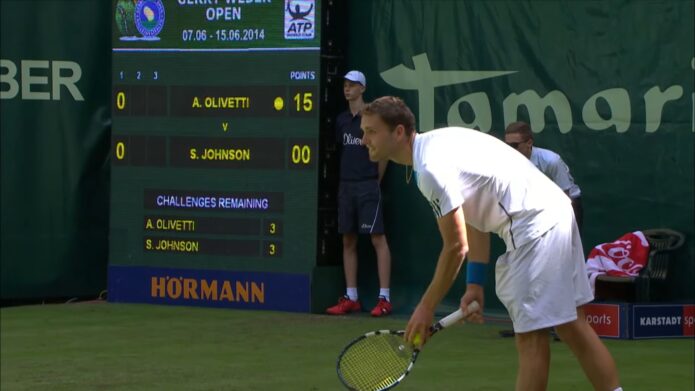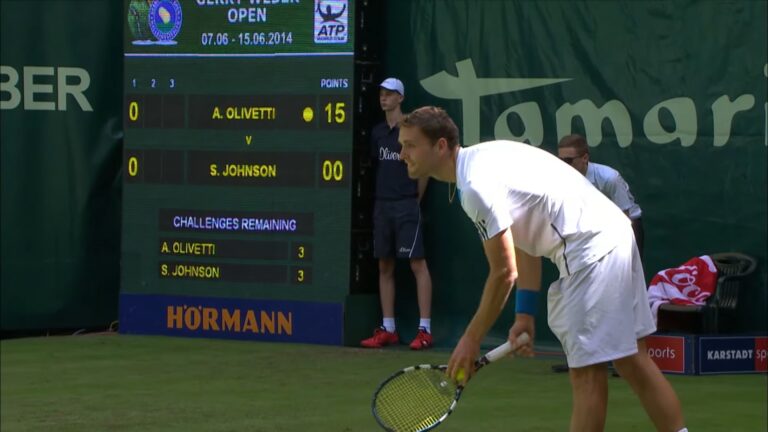 The next player with one of the fastest tennis serves is a French professional tennis player, Albano Olivetti. Olivetti was born in 1991, and he turned pro in 2010. He's still an active player, so his most notable accomplishments are yet to be determined.
With that being said, he did manage to hit the second fastest serve of all time at 257.5 km/h (160 mph), right after Groth. Olivetti accomplished this at the Internazionali Trofeo Lame Perrel–Faip in 2012.
3. John Isner
We'll continue with John Isner—an American professional tennis player who is well-known and recognized in the tennis community. Isner managed to get the world No. 8 ranking when it comes to singles, as well as world No. 14 when it comes to doubles. He is also regarded as one of the best servers to ever play on the ATP tour.
Isner hit the third-ever fastest serve on record at 253 km/h (157.2 mph). What is also interesting about Isner is that he is the player with the most aces in the ATP Tour history—13,854 so far.
4. Ivo Karlović
Ivo Karlović is a professional tennis player from Croatia. He is also best-known as one of the tallest (if not the tallest) tennis players in history—being 6 ft 11 in (211cm) tall. In his prime, Karlović was recognized as one of the best servers.
He held the record for the fastest serve ever but was later surpassed by Groth (unofficially) and Isner (officially). Karlović now holds the record for the fourth fastest serve in history at 251 km/h (156 mph), which he hit at the Davis Cup in 2011.
5. Miloš Raonić
Let's move on with Miloš Raonić – a Canadian professional tennis player who was born in 1990 and turned pro in 2008. Raonić is a very talented and skilled player who has managed to reach the world No. 3 ranking in singles, as well as make the record as the highest-ranked Canadian tennis player in history.
He is well-known in the tennis world as the first Canadian to reach the Australian Open semifinals in the Open Era, as well as the French Open quarterfinals and Wimbledon finals. Raonić hit the fifth-ever fastest serve at 249.9 km/h (155.3 mph) in 2012.
6. Andy Roddick
Andy Roddick is an American former professional tennis player who is very well-known for his talent and tennis skills. He was born in 1982, turned professional in 2000, and had a very fruitful and successful career before he retired in 2012 (singles) and 2015 (doubles).
Roddick managed to get to the world's No. 1 ranking, and he is also regarded as the most recent North American who managed to win a singles major. He claimed that title when he won the US Open in 2003. Roddick also hit the sixth fastest serve at 249.4 km/h (155.0 mph) during the 2004 Davis Cup.
7. Joachim Johansson
The seventh player on our list is the Swedish former professional tennis player—Joachim Johansson. Johansson was born in 1982, and he turned professional in 2000. During his career, he managed to win 3 singles titles and achieve the world's No. 9 ranking, which is his career-high.
Although he retired in 2011, he will be remembered as the player with one of the fastest serves in the history of tennis. He hit this serve at 244.6 km/h (152.0 mph) during the 2004 Davis Cup, the same as Roddick.
8. Marius Copil
The last player on our list is Marius Copil – a Romanian professional tennis player born in 1990. Copil turned professional in 2008 and has been playing professionally ever since. He is known as a member of the Romanian Davis Cup team, but also for his powerful, consistent, and fast serve.
That is why we'll conclude our list with his fastest serve ever recorded, which he hit at 244.0 km/h (151.6 mph). He managed to accomplish this at the European Open in 2016, and he will always be remembered for it.
Conclusion
Having a powerful and fast serve can make all the difference, no matter if you're a professional tennis player or you simply want to play tennis for fun.
By learning what the fastest tennis serves of all time are, you will get an idea of how fast your serve should be to break the set records. If you only want to get informed and not break records, you can totally do that in 10 minutes or less—you have all the deets above!
Be sure to check out our post on the best tennis players of all time.