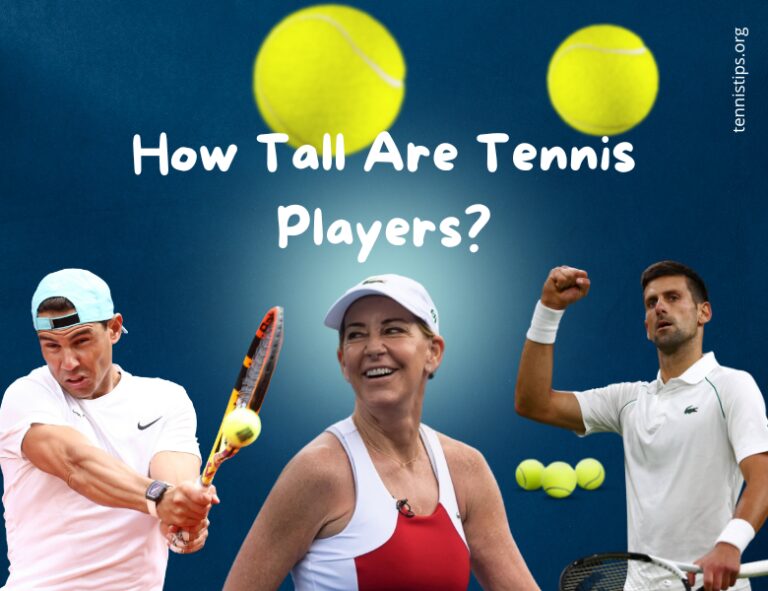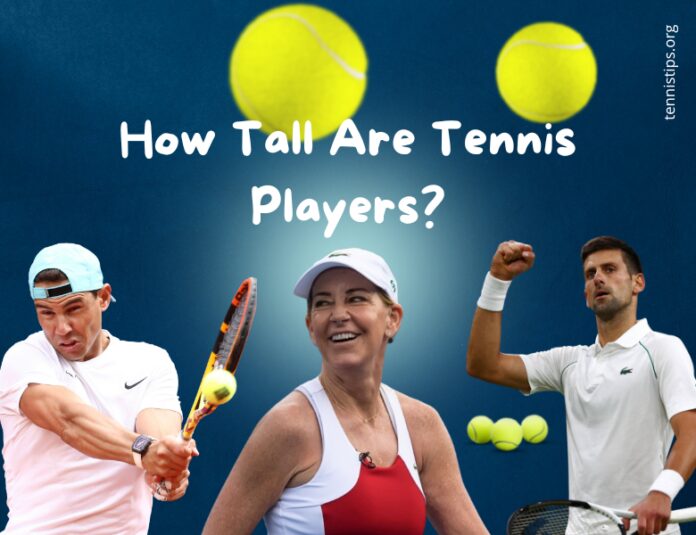 Wondering how tall are tennis players? The answer is—quite tall. Although being very tall isn't a must to be a good tennis player, some of the best players of all time turned out to be above average height.
If you're interested in finding out more about the height of your favorite tennis players, we got you covered!
Surfing the Internet and trying to find this type of info could take hours and be very frustrating. What is even worse is that not all the info you find online is correct—sometimes what you find can be completely false, and you would have no idea.
That is why we did the research on your behalf and gathered all the right info. We also summarized it into a user-friendly guide, so you can learn about how tall tennis players are in only a few minutes! Take a look at the guide below for all the deets!
Height of the Top 5 Male Tennis Players
1. Novak Djokovic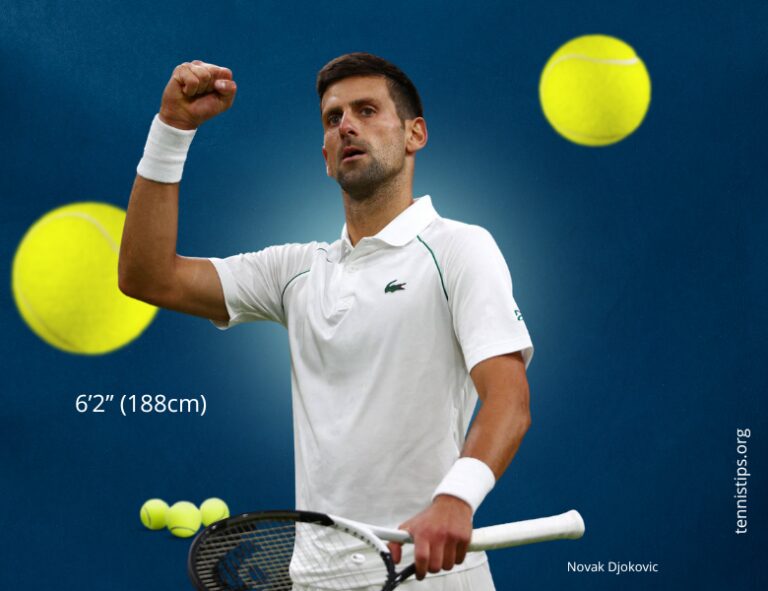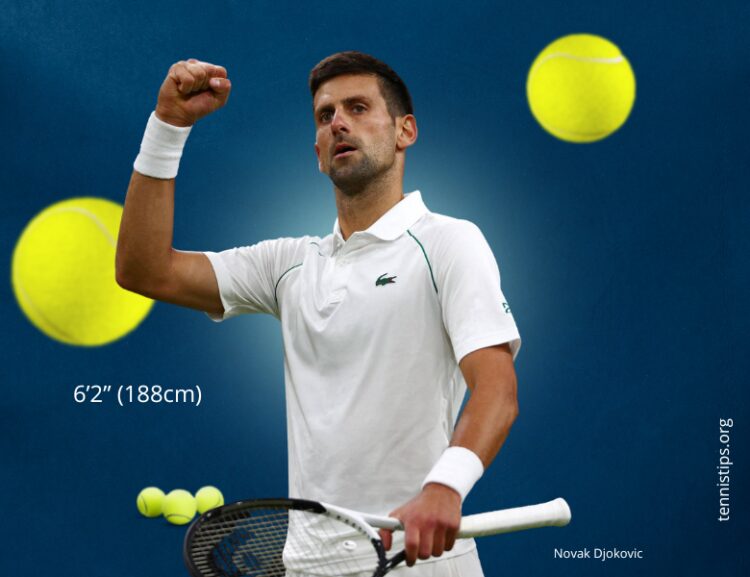 Let's start with a player who is considered the best tennis player of all time by many—Novak Djokovic. Djokovic is 6'2" (188cm) tall and slightly taller than the other two players from the so-called Big Three, Federer and Nadal.
He is also one of the most successful and popular players in history, and he managed to claim 21 Grand Slam titles and a total of 88 career titles so far. Considering he is still an active player, there are more titles to come.
2. Roger Federer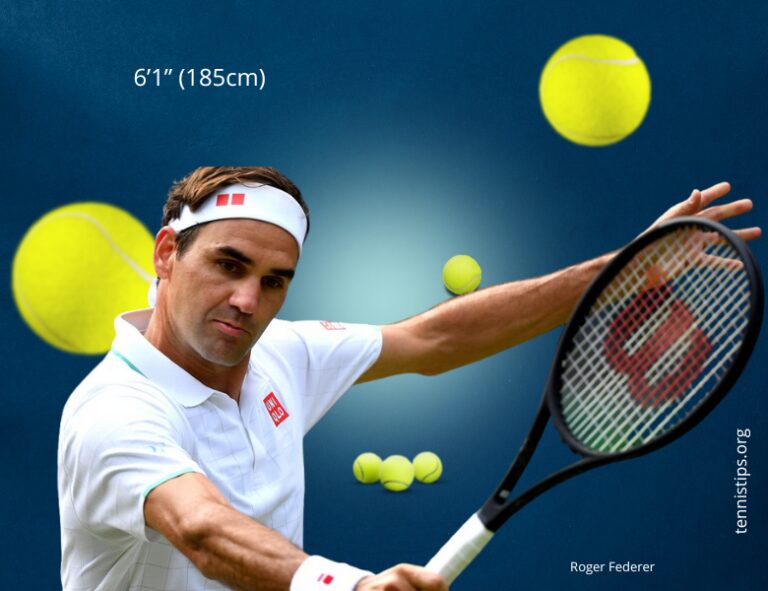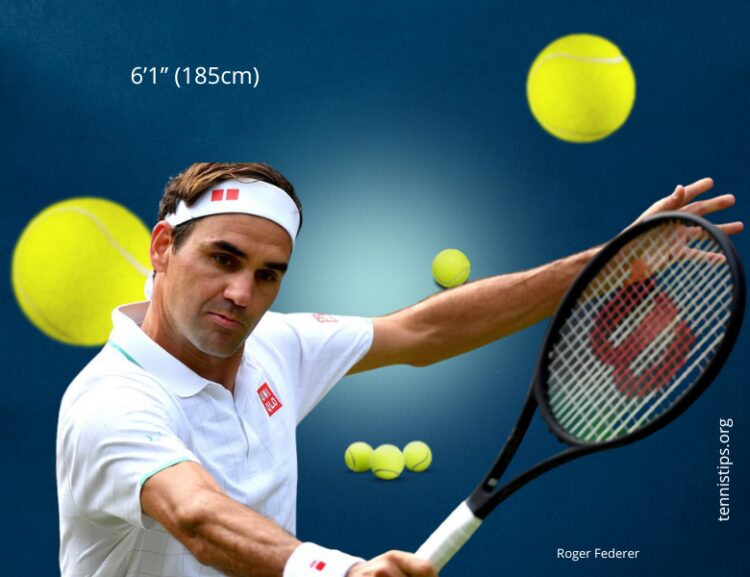 Roger Federer is another player from the Big Three, and he is equally as talented and well-known as the other two. He is a bit shorter than Djokovic—6'1" (185cm). With a total of whopping 103 career titles, Federer is considered the second player with the most titles in the Open Era, right after Jimmy Connors.
3. Rafel Nadal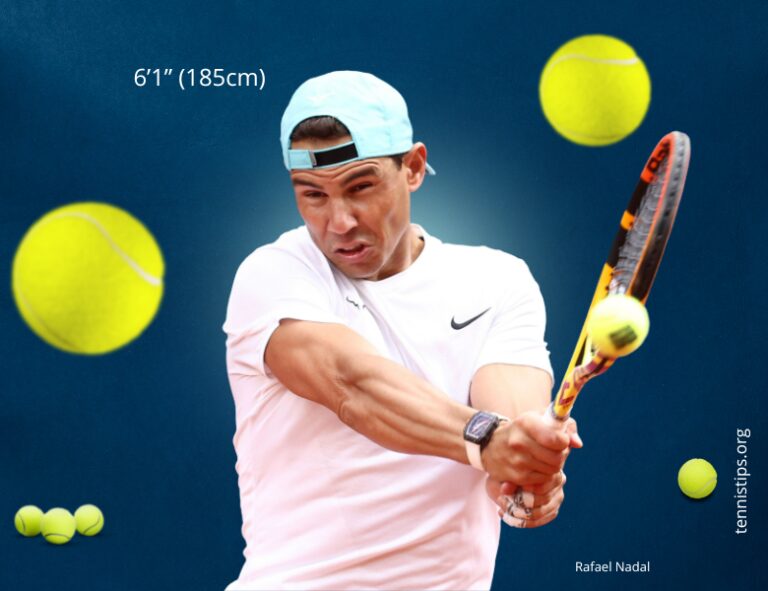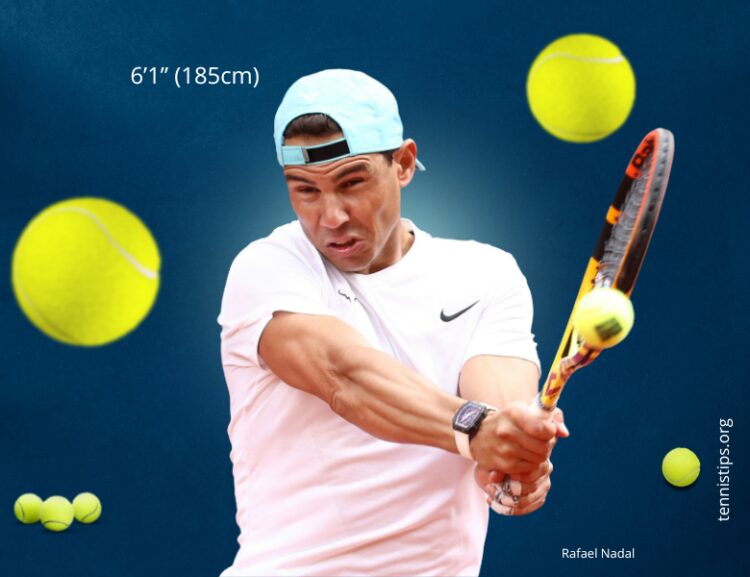 We'll continue with Rafael Nadal, also part of the Big Three, and the most popular tennis player from Spain. Nadal is the same height as Federer—6'1" (185cm)—although he may look a little shorter on TV.
In reality, he's much taller and imposing. The fact that he boasts 92 career titles puts him on the list of the top 5 players with the most titles ever, and he holds 4th place on that list. He is also currently ranked the world No. 3 in singles by the ATP.
4. Andy Murray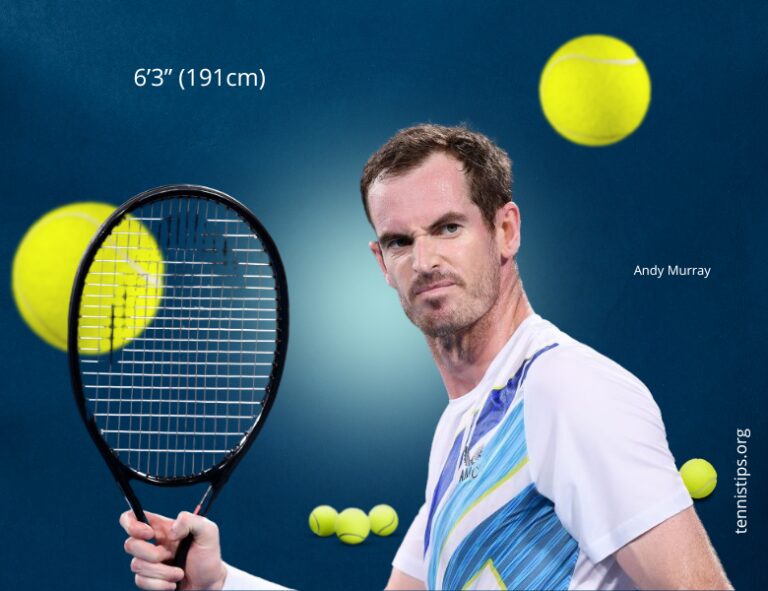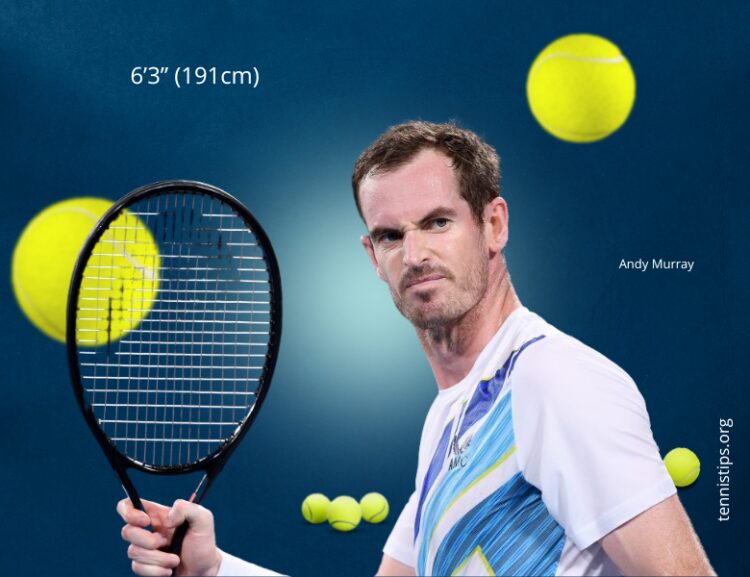 Andy Murray is one of the most widely recognized players, alongside the previous three we mentioned. Although the Big Three is somewhat better known, people sometimes use the term the Big Four and include Murray in the list.
Murray is the tallest player on our list, and he is 6'3" (191cm) tall. Same as Nadal, he seems shorter when you watch him on your TV, but he is indeed well over the average height. As a player with 46 career titles under his belt, he is considered the 15th player with the most titles in the Open Era.
5. Pete Sampras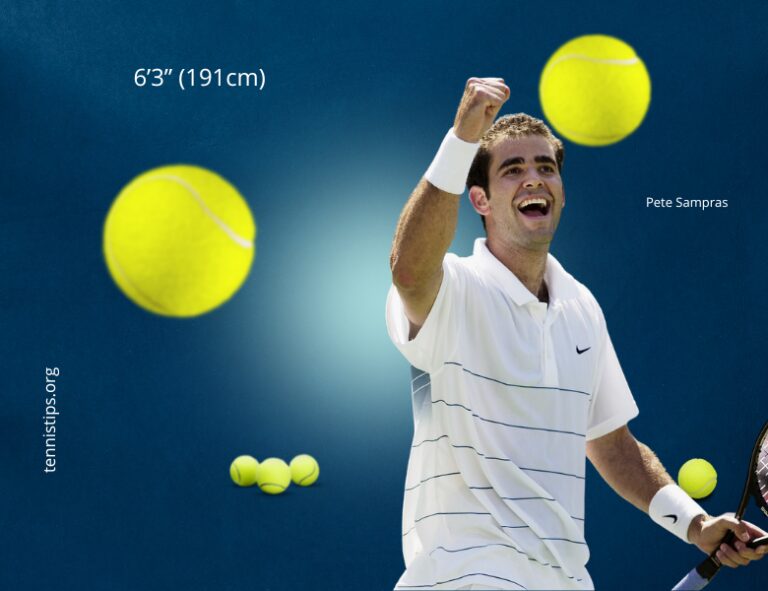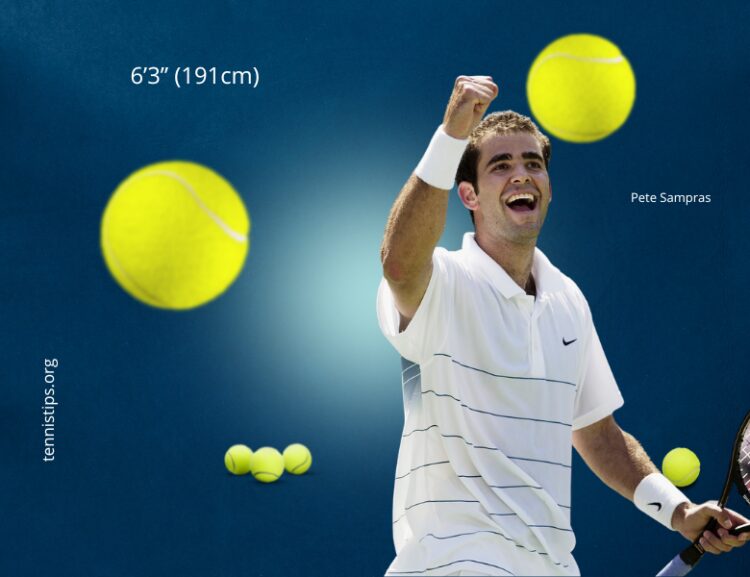 We'll conclude our list with Pete Sampras—a former professional tennis player who had a very successful and memorable career. If you've been a fan of tennis for a while now, you definitely know who Sampras is and how he dominated the court back in the day.
Sampras is 6'1" (185cm) tall, which is somewhat an average height for tennis players. He has a total of 64 career titles, so he is regarded as the 9th player with the most titles in the Open Era.
Height of the Top 5 Female Tennis Players
1. Serena Williams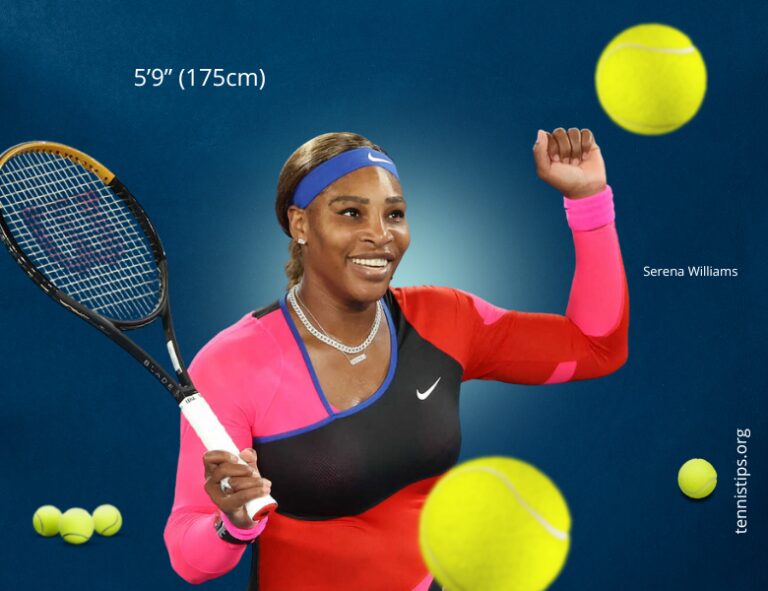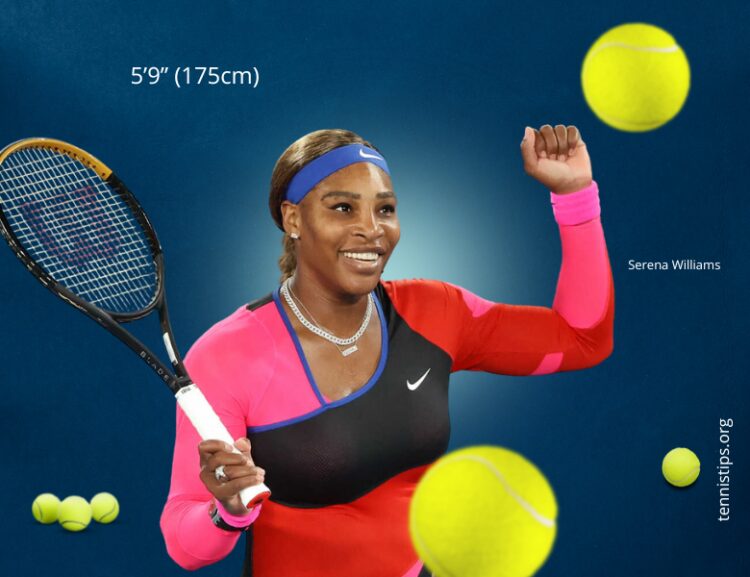 Let's move on to the top 5 female tennis players. The first player on our list has to be the one and only Serena Williams. Williams is widely recognized as the best female tennis player of all time, although there is no shortage of talented players who are fighting for the No. 1 spot.
She is 5'9" (175cm) tall, which is considered over the average when it comes to women. Williams has a total of 73 career titles, which makes her the 5th player with the most titles in the overall ranking.
2. Steffi Graf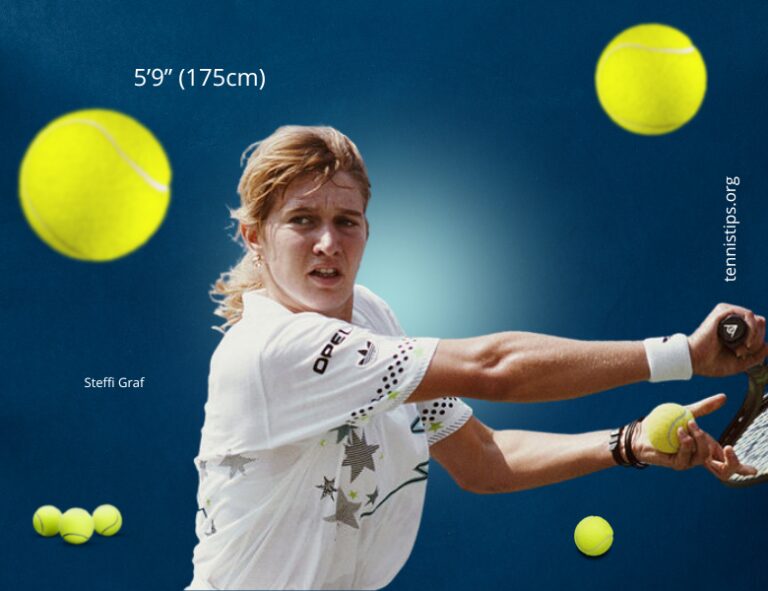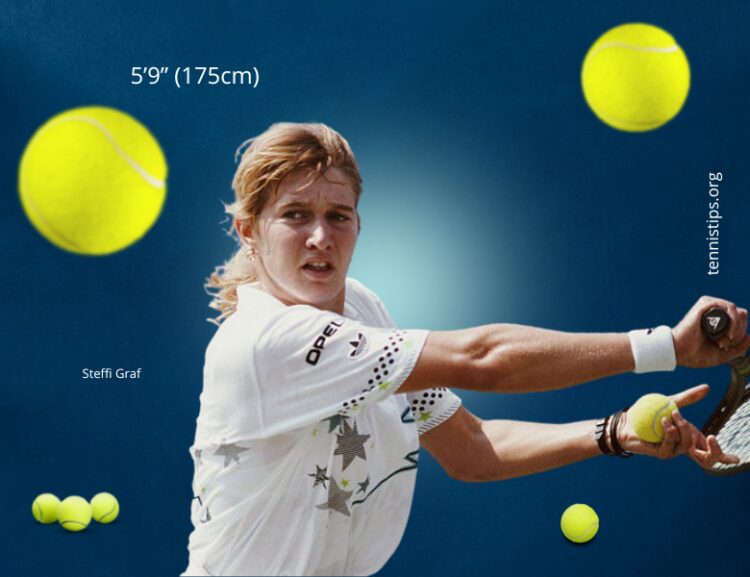 Steffi Graf is one of the most talented and successful female tennis players in history, and she is also the most popular female player from Germany. She retired in 1999, but her accomplishments and talent are undeniable and will be remembered for a long time.
Graf is the same height as Williams—5'9" (175cm). With 107 career titles that she managed to claim during her career, she is considered the 3rd player with the most titles of all time and in the overall ranking.
3. Martina Navratilova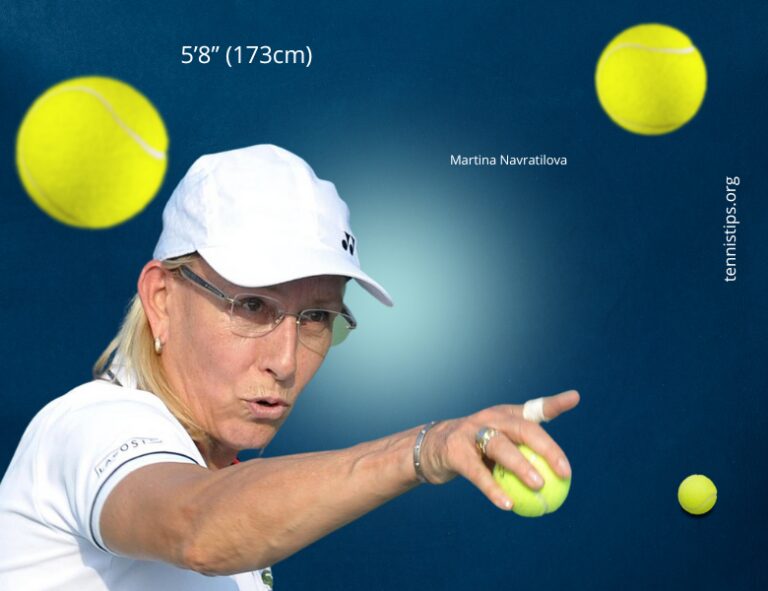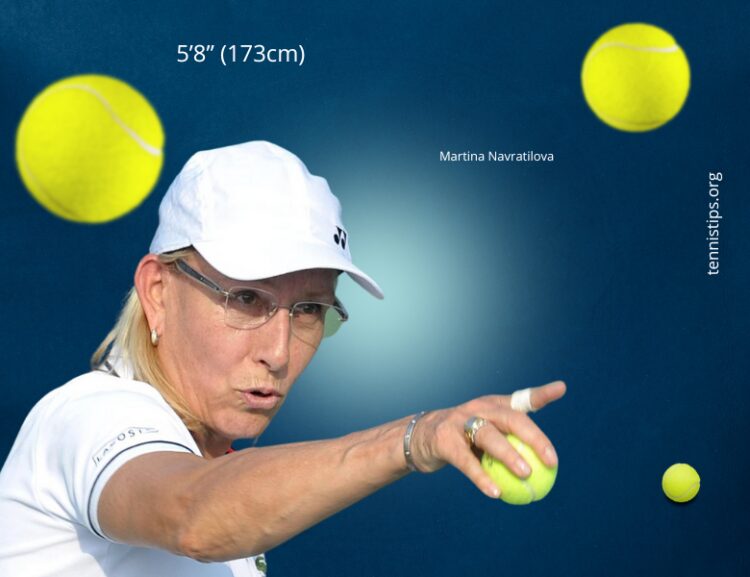 The next player on our list is the Czech–American tennis sensation—Martina Navratilova. Navratilova is highly skilled, and she dominated the court during the '70s and '80s. She is a bit shorter than the two previously-mentioned players—5'8" (173cm).
With an incredible and astonishing total of 167 career titles, Navratilova has set the record in the Open Era. She is the No. 1 player with the most career titles in the Open Era.
4. Margaret Court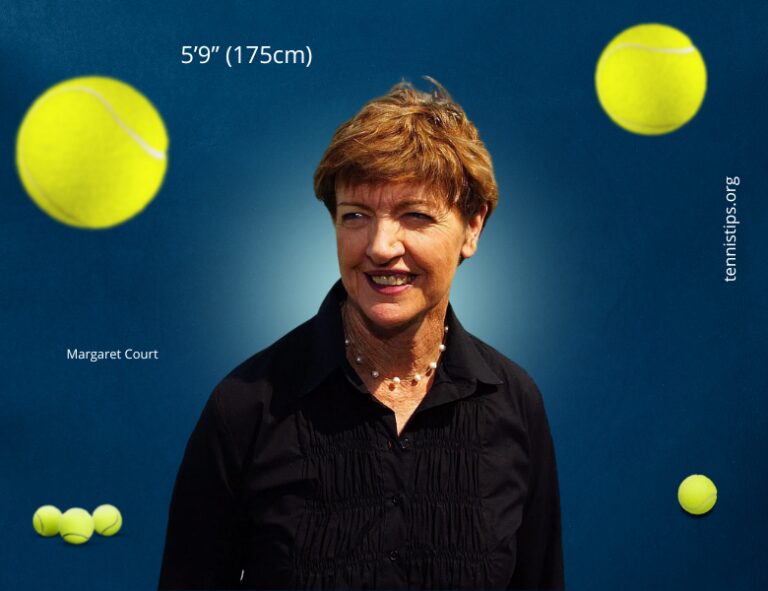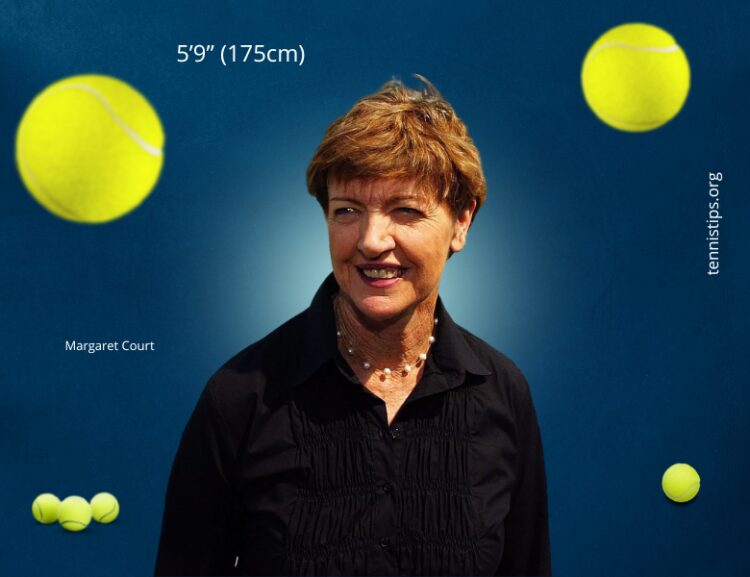 Margaret Court is another female tennis player who took the tennis world by storm and wowed the audience with her incredible skills and talent. She was a tennis sensation back in her time, but she did retire in 1977. Court is 5'9" (175cm) tall, like most other female players on our list.
She claimed 192 career titles during her career, but out of those, only 92 were during the Open Era. That is why she can't grab the No. 1 spot as the player with most titles.
5. Chris Evert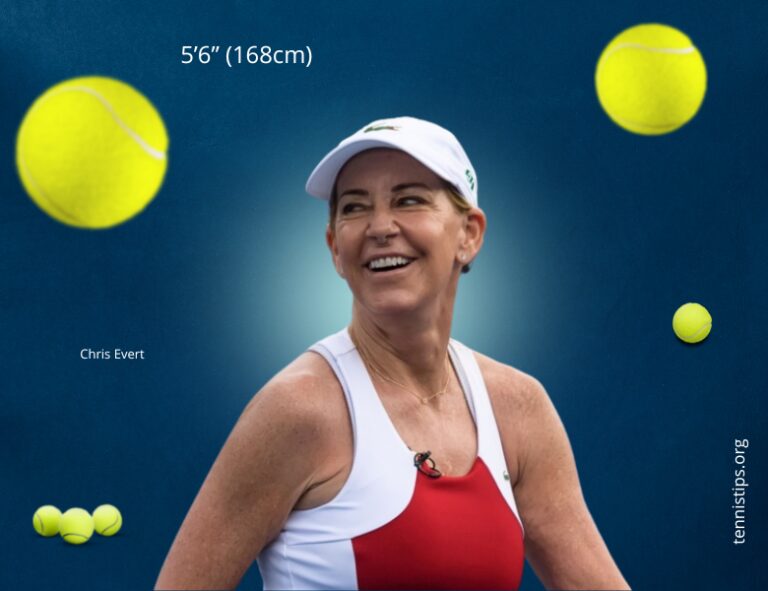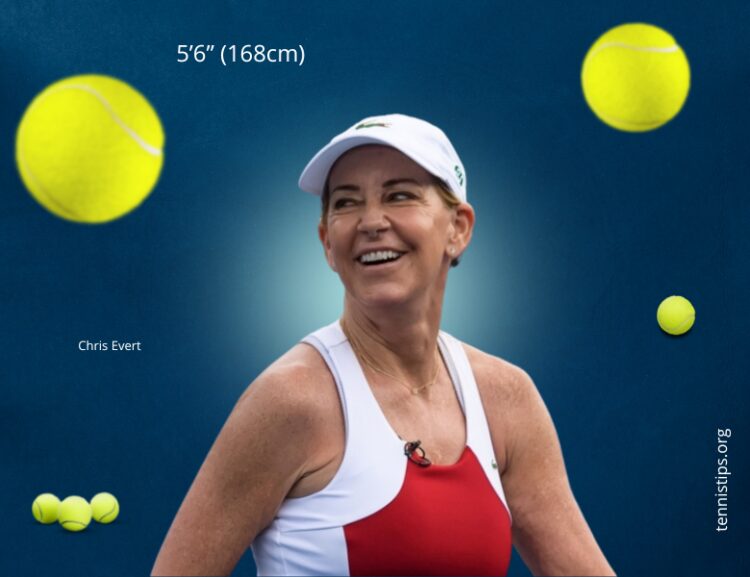 The final player we're going to mention is Chris Evert—an American former tennis player who used to dominate the court with her biggest rival Martina Navratilova. Evert is also the shortest player on our list since she is only 5'6" (168cm).
Although this is above average height for a female, when it comes to our list, she's the shortest one. With 157 career titles in total, Evert is considered one of the players with the most career titles out there.
References:
https://www.sportskeeda.com/tennis/tallest-male-tennis-players
https://www.essentiallysports.com/top-10-tallest-tennis-players-on-atp/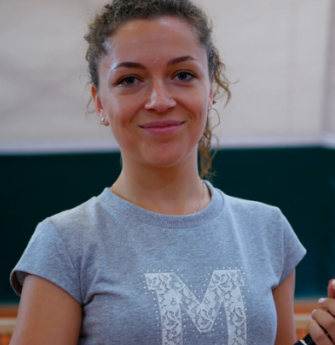 Arianna Valdez has her own tennis school for kids and is actively coaching and sharing her expertise with students of the game. She is an accomplished coach with a proven track record of helping young players learn basics, improve technique, and ultimately improve their strategies and take their game to the next level.