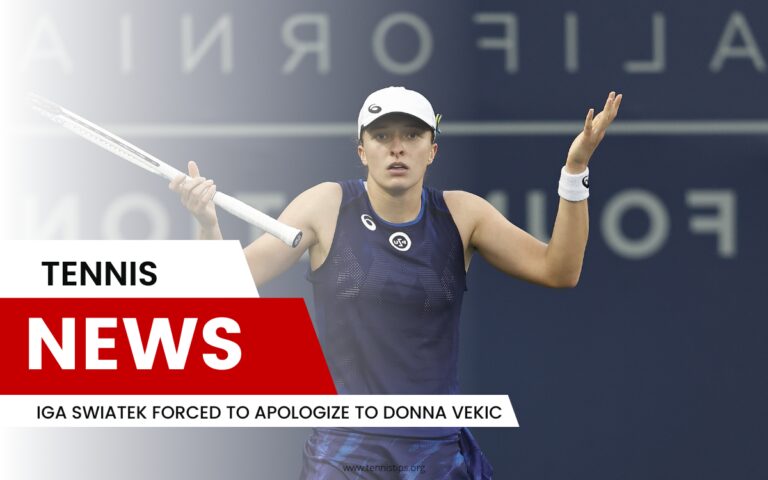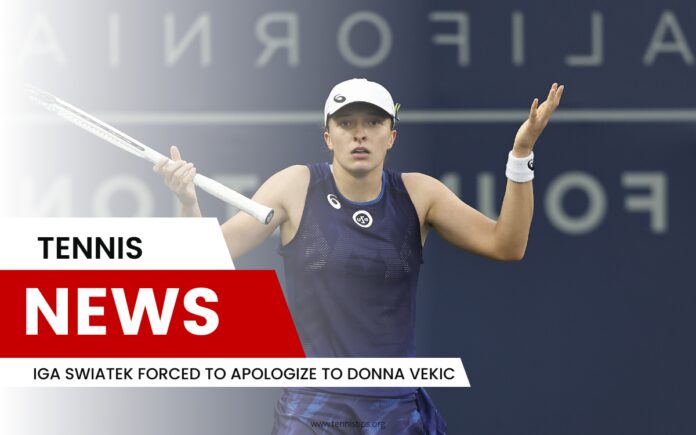 Iga Swiatek won her 8th title of the season in San Diego on Sunday, which was quite an impressive feat. However, everything did not go smoothly and without incidents.
Polish tennis player had to apologize to her opponent, Croatian player Donna Vekic after being accused of hindrance during their final match. The world no. 1 came under fire for a moment in the match after she was seen waving her hands at Vekic while at the net.
Facing a break point in the second set, Iga approached the net during a rally and could be seen waving both of her arms in the air while Vekic was trying to return the ball. Vekic ended up winning the point, but some fans were still upset with Swiatek's conduct.
Iga herself thought her actions could be seen as a hindrance, so she decided to apologize to her opponent publicly on Twitter.