Maria Sakkari, was born in Athens on July 25, 1995, into a family of two former top 50 tennis players, Angelikí Kanellopoúlou and Konstantinos Sakkaris. She has a brother, Yannis, and a sister Amanda.
She started her tennis career at the age of 6 and moved to Barcelona for training when she was 18 years old. She grew up idolising her favorite players; Serena Williams, Roger Federer, and Rafael Nadal. According to online sources, Maria Sakkari's net worth is $10 Million.
Maria Sakkari Net Worth 2023:
| Net Worth | $10 Million |
| --- | --- |
| Age | 24 years 9 months |
| Date of Birth | 25 July 1995 |
| Height | 1.72 m |
| Nationality | Greek |
| Weight | 72 Kg |
| Spouse | Not Yet |
Professional Career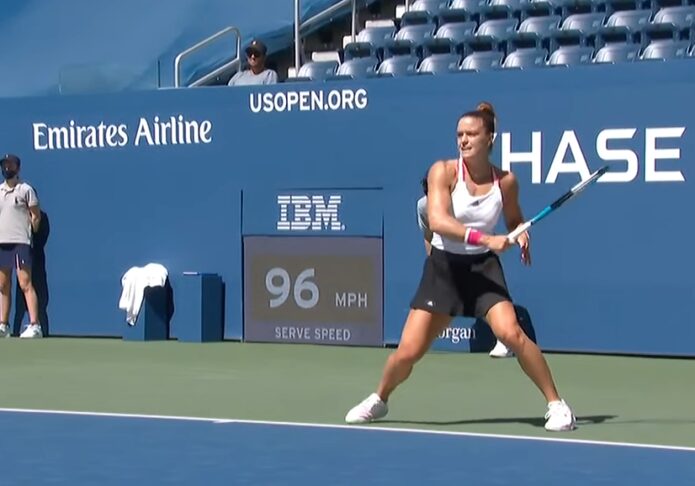 2017
In 2017, Maria Sakkari's biggest success came when she reached the WTA semifinals at the Wuhan Open and she achieved a peak ranking of 50 that year, ending the year also ranked 50th.
2018
In 2018, Sakkari made it to her first WTA final in San Jose (where she beat Venus Williams) and achieved a peak ranking of 31, finishing the year ranked 41st.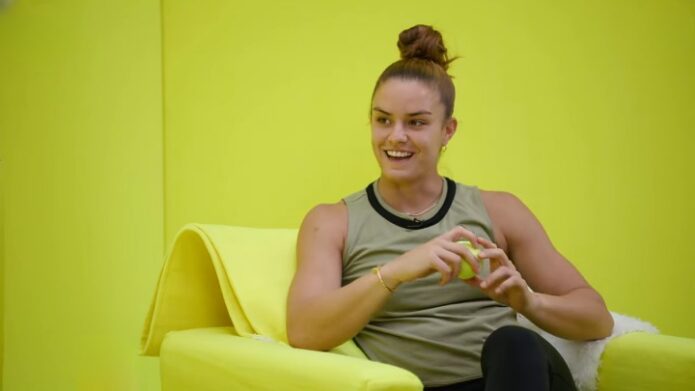 2019
Sakkari continued to improve in 2019 by winning her first WTA title at the Morocco Open (defeating Johanna Konta in the final) and reaching a career-high ranking of 29, closing the year within the top 50.
2020
In 2020, she reached the round of 16 at the Australian Open (her best finish at a gram slam) for the first time and attained a peak ranking of 20, finishing the year within the top 25. She had an impressive win over tennis great Serena Williams this year at the Cincinnati open.
2021
In 2021, Sakkari had a breakthrough season, reaching the semifinals of both the French Open and the US Open, and entering the top 10 rankings for the first time. She rounded the year still in the Top 10 and qualified for the WTA Finals, where she also reached the semis.
2022
In 2022, Sakkari's prominent achievement was reaching her first WTA 1000 final at the Indian Wells Open and attaining a career-high ranking of 3. Sakkari unfortunatly faced early exits at the French Open and Wimbledon, but again finished the year in the Top 10, and again qualified for the WTA Finals, where she once again bottomed out in he semis.
2023
In 2023, Sakkari has had a solid start to the year, representing Greece at the United Cup and reaching the semifinals with her team. She also reached the third round of the Australian Open.
Boyfriend
She is dating Konstantinos Mitsotakis, the son of the prime minister of Greece and currently resides in Monaco. The two have been together since her split from Stefanos Tsitsipas.
View this post on Instagram
What Racquet Does Maria Sakkari Use?
Simona Halep is currently using the Wilson Ultra 100L v4. The Ultra 100L is a great tool for mid-level players who are looking for an easy-to-use racket that they feel can explode.
Thanks to the carbon fiber lettering, the Ultra 100L string bed is not only solid and relaxing but lacks the "dead zone" found in many light racquets. To help with stability and control, the Ultra 100L has structural tension on the shaft.
What Shoes Does Maria Sakkari Wear?
TThe number 1 Greek player Maria Sakkari competes in Adidas. She had been with them at least since 2016, if not before. You can check the best tennis shoe reviews here.
Maria Sakkari Endorsements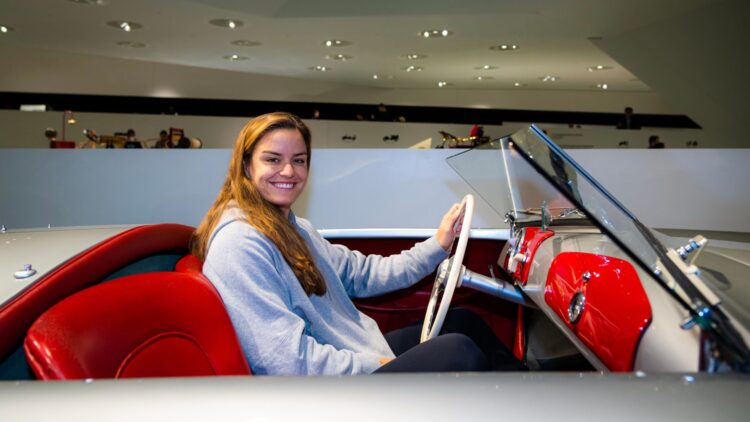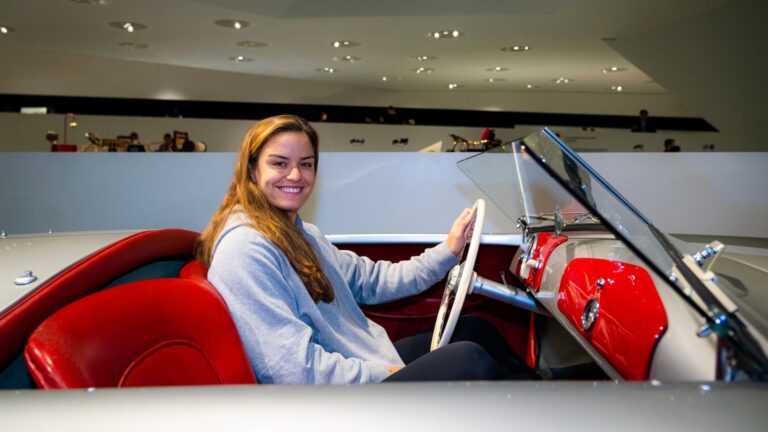 Throughout her career, Maria Sakkari created numerous lucrative partnerships and endorsements with various brands. These endorsements are generally connected with the shoes she wears, racquets and accessories she uses, and cars she drives.
Her current sportswear sponsor is Adidas, while she is partnered with Wilson for her racquets. Other sponsors Sakkari is partnered with include Porsche, NBG, Apivita, Focal, Naim Audio, Nestle, Nespresso, Rolex, Replay, etc.
Maria Sakkari Prize Money
According to the official WTA website, Maria Sakkari has earned a total of just under 10 million USD in her career prize money. In 2023, the Greek WTA star continued to be active on the court and has earned just under 2 million USD, with a win-loss record of 28 – 16, while her career win-loss record stands at 393-256 today.
Frequently Asked Questions
How old is Maria Sakkari?
Maria Sakkari is 27 years old, and she was born on July 25, 1995.
How tall is Maria Sakkari?
She is 1.72 m (5 ft 8 in) tall.
What is Maria Sakkari's best ranking?
Maria Sakkari was able to move up to number 3 in the WTA rankings during March this year, which was the best result in her career. However, several months later, she dropped to number 6 where she currently stands.
When did Maria Sakkari become a professional player?
Maria Sakkari started her professional career at the Rio Open in 2015.
How much prize money did Maria Sakkari win so far?
In 2023 Maria Sakkari won just under 2 million USD in prize money in various tournaments, and throughout her entire professional career, she won a total just under 1- million USD.
Maria Sakkari Instagram: Click Here
References: