Looking for a perfect racket to help you take the tennis world by storm? Look no further because we might have just the info you need!
To hone your tennis skills and up your game, the first thing you're going to need is good equipment—the most important part being the racket. It's no secret that nowadays, considering how popular tennis is, there is a deluge of different brands and models that provide us with excellent racket options.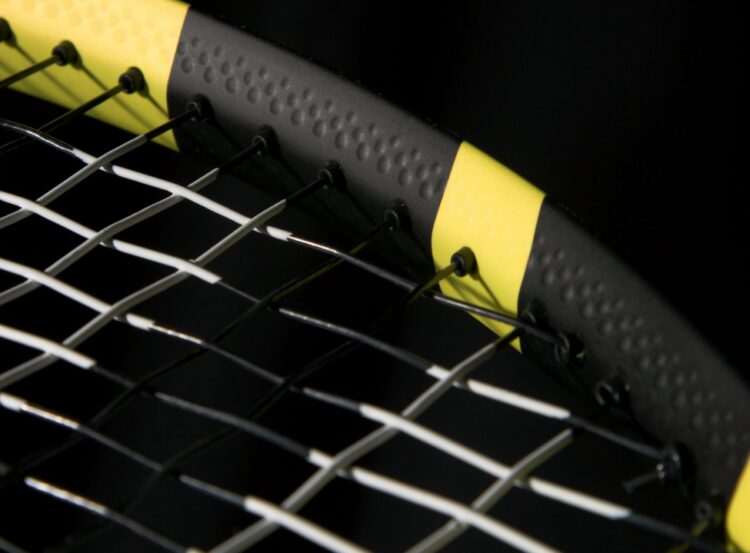 However, as much as that could be a good thing, it could also be a bad one—one can easily get lost in a sea of options.
We know that spending hours or days trying to find relevant info about the product you need is no one's idea of a good time. That is why we summarized all the essential info about the Babolat Pure Aero (2019) racket into a user-friendly guide that you can read in a snap!
There is no need to waste precious time doing research on your own when you can find all you need in a few quick minutes. You'll be able to decide whether this racket is for you in record time and with ease.
A Guide to Understanding the Babolat Pure Aero (2019) Racket
Babolat is a French sports equipment company that is widely known for the manufacturing of high-quality strings and tennis rackets worldwide. It is a very popular and well-known brand in the tennis community, and some of the best players use this brand's equipment, including Rafael Nadal.
The Babolat Pure Aero racket is highly praised and recommended by many. This entire line, including the Babolat Pure Aero 2019 racket, is known for the easy power and excellent topspin potential that a lot of players use to their advantage on the court.
It is even said that the modern baseline game has been transformed by the Aero line. The subtle improvements that have been made to enhance the new models made this line even better and gave the rackets a classy new cosmetic.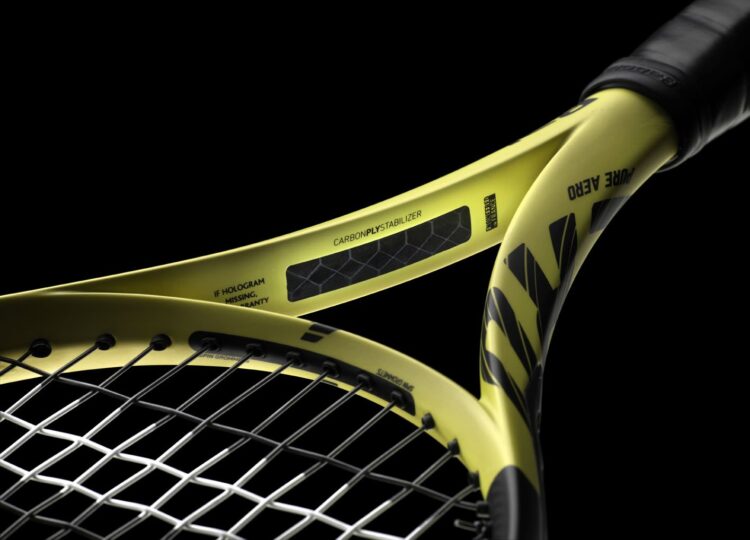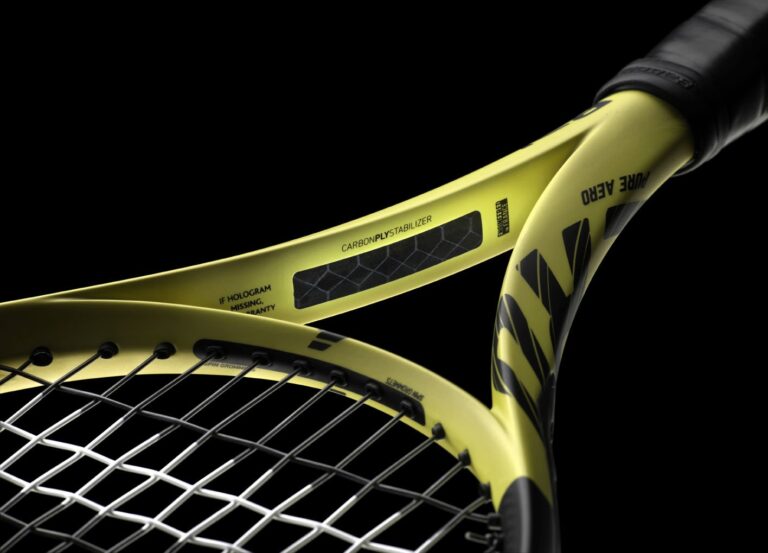 While the previous models had a raw graphite feel, the newer ones were improved and now boast a lighter feel that provides more control and a better grip. That's not everything that was improved on this racket. You can also look forward to the so-called "spin grommets" that were added to provide more main strings movement.
This will allow for even more spin, which can be a great benefit and an excellent advantage to beating your opponent. The Cortex dampening technology that was once featured in the handle has been moved to the head of the racket. Take a peek at the table below for the specifications:
| | |
| --- | --- |
| Head size | 100 sq inches |
| Length | 27 inches |
| Balance strung | 33 cm |
| Beam width | 23/26/23 mm |
| String pattern | 16/19 |
| Stiffness | 67 |
| Swing weight | 323 |
Conclusion
So, what can you expect from the Babolat Pure Aero 2019, aside from extreme comfort and super light grip? You can expect easy power, excellent maneuverability, and a perfect racket for players of all levels and ages!
References:
https://www.tennisexpress.com/babolat-2019-pure-aero-tennis-racquet-70079