British Tennis star Emma Raducanu shocked the world in September of 2023 when she defeated Canada's Leylah Fernandez to become the first British woman to win the US Open title in 53 years. She is also the first British woman in 44 years to win a Grand Slam singles title. What is most impressive however, is that she did it at just 18 years of age.
She capped off an incredible summer of sport following England's journey to the final of the European Championships, sports news sites like 888post.com had plenty of positive stories to cover, but Raducanu largely went under the radar until the latter stages of the competition.
In the final, she saw off Fernandez in straight sets (6-4, 6-3) at the Arthur Ashe Stadium in New York, Raducanu seemingly ushered in a new era for British tennis. She even received a congratulations from Queen Elizabeth.
"I send my congratulations to you on your success in winning the United States Open Tennis Championships. It is a remarkable achievement at such a young age and is testament to your hard work and dedication. I have no doubt your outstanding performance, and that of your opponent Leylah Fernandez, will inspire the next generation of tennis players. I send my warmest good wishes to you and your many supporters," the statement read.
However, Raducanu has struggled since her historic win. In her first outing after the final, at the BNP Paribas Open in Indian Wells, she was defeated in the second round by Belarusian Aliaksandra Sasnovich in straight sets (6-2, 6-4). Although starting the game well, holding serve to love and winning five consecutive points, she could not maintain that performance and made a series of unforced errors.
That blip in form was seemingly put behind her when she advanced through to the quarterfinals in the Transylvania Open. She beat Polona Hercog (4-6, 7-5, 6-1) and Ana Bogdan (6-3, 6-4) in convincing fashion. However, she bowed out of the tournament after a disappointing performance against Ukrainian Marta Kostyuk, losing in under an hour in straight sets (6-2, 6-1).
She finished the season on yet another disappointing note when she exited the Linz open after falling to defeat against Wang Xinyu. There is no doubt that Raducanu will be putting in extensive work during this off-period to bounce back from her poor run of form; but what can she do to make sure this works?
The good news is, she has already made some steps to ironing out some creases in her game. After her win at the US Open, she parted ways with her former coach Andrew Richardson. Explaining her decision, Radcanu said: "After Wimbledon, I was ranked around 200 in the world. And, at the time I thought Andrew would be a great coach to try and I went to the States. Never did I even dream of winning the US Open and having the run I did, and now I'm ranked 22 in the world which is pretty crazy to me, it's tough to have that conversation with anyone, but I need someone who's had that professional tour experience.
The Brit recently confirmed Torben Beltz as her new coach. Beltz worked with former world number one Angelique Kerber and will begin training with the teenager at the end of November. Working with such an experienced coach will do wonders for her performances. Under Beltz' tutelage, Kerber won three slams and Raducanu will be hoping to replicate and later eclipse that achievement.
There is also a science behind how she can up her game. Academics from the University of Exeter conducted a study which looked at more than 650,000 points played in every men's and women's singles match at the 12 grand slams from 2016 to 2019 to try to better understand the persistent puzzle surrounding who copes, and who chokes, under pressure.
They found that when a player made an unforced error the chances of them repeating this increased on subsequent points. These are the same unforced errors she experienced when facing Sasnovich and what eventually cost her the match.
As a player with little experience in major tournaments, these kinds of mistakes are part and parcel of the game for Raducanu. In fact, losing those matches could be the best thing to happen in her young career. A combination of taking her knocks and learning to deal with them along with a coach who has already led champions will help the British number one build on her success and learn from her mistakes. At just 19 years old, there is still a long way to go for Emma Raducanu— but a change to her approach and an experienced coach is sure to see her hit the ground running next season.
How to Become a better Tennis player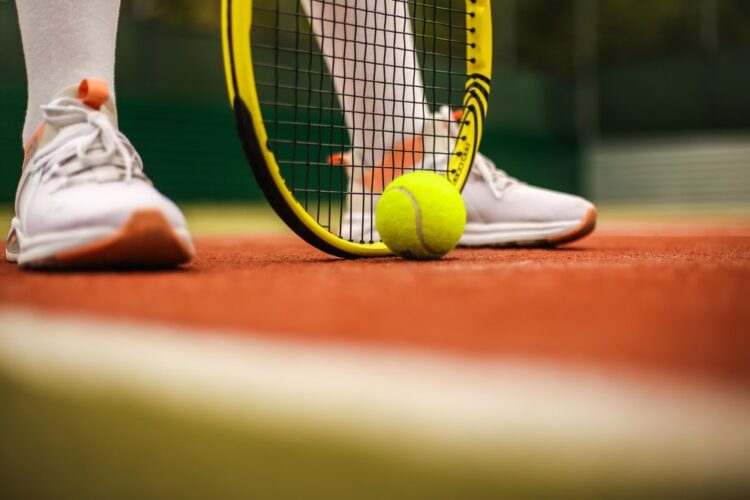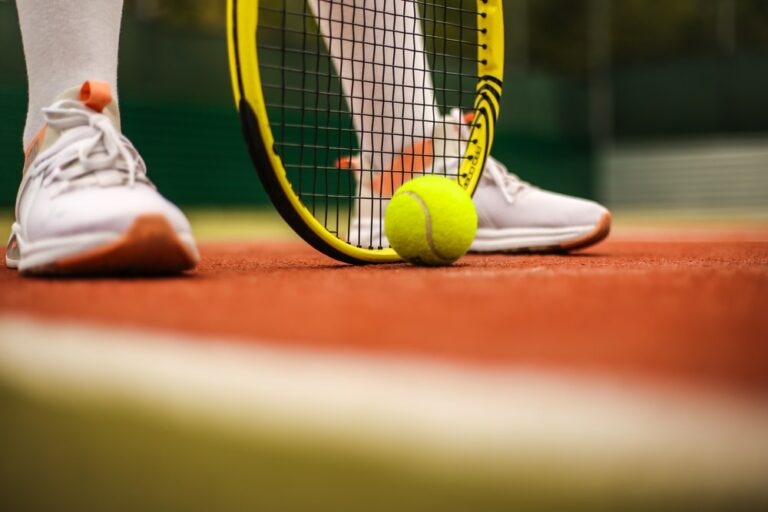 Since tennis has become so attractive and popular sport, many people are inspired nowadays to take a tennis racket and go to the tennis court. No matter how old you are, this is a sport that will help you keep your shape, focus, and energy. However, even though this can be played for entertainment purposes, it is always good to find some tips that can improve your game. Therefore, we prepared a couple of tips that will help you achieve that.
Hold the racket lightly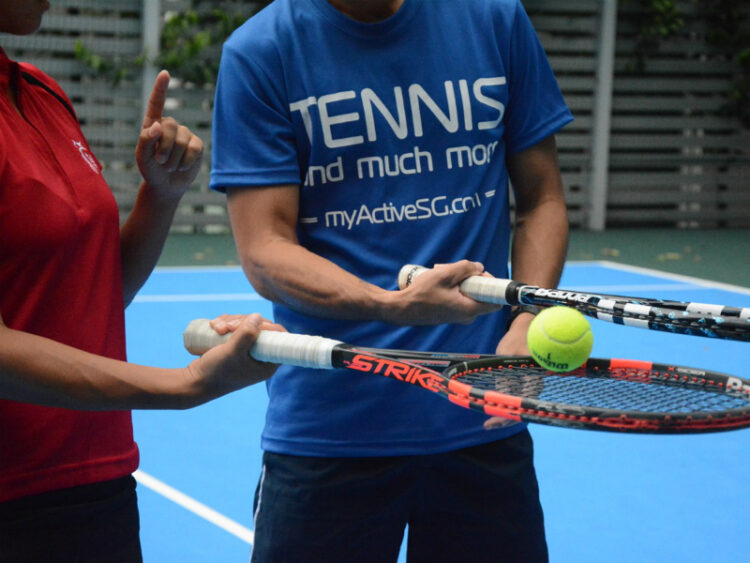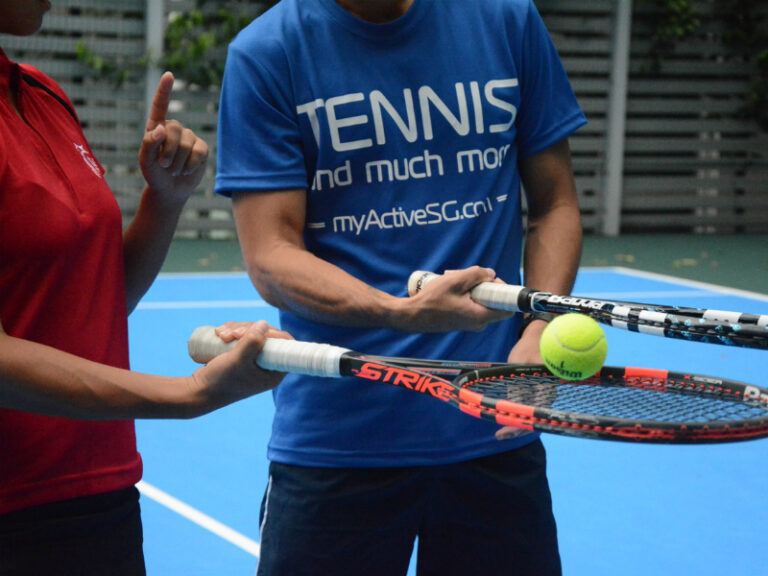 It is very important to fight your instincts on the tennis court. One of the biggest mistakes that people make when they are playing this sport is holding the racket too hard. They are thinking that if they grip the racket harder they will swing more powerfully. This is something all nervous beginners do. However, they should focus on having a lighter grip. In that way, they will be able to have a better swing. Additionally, for a completely effective swing, you need to hold the racket really down, in a way that the bottom is in the middle sponge of your hand.
Remember the C shape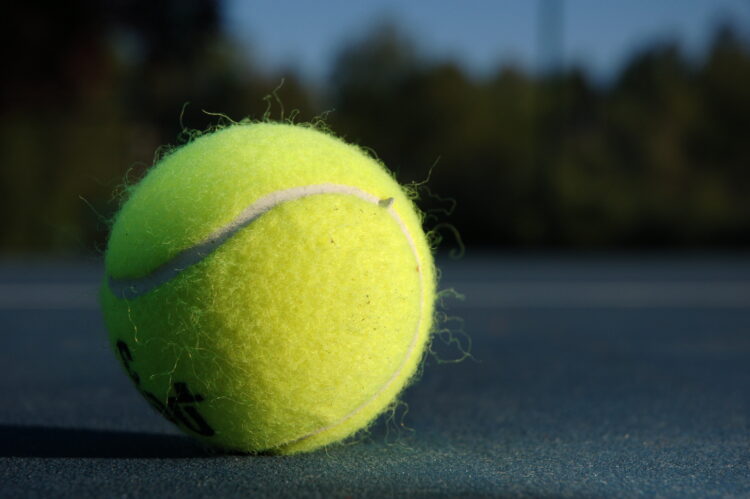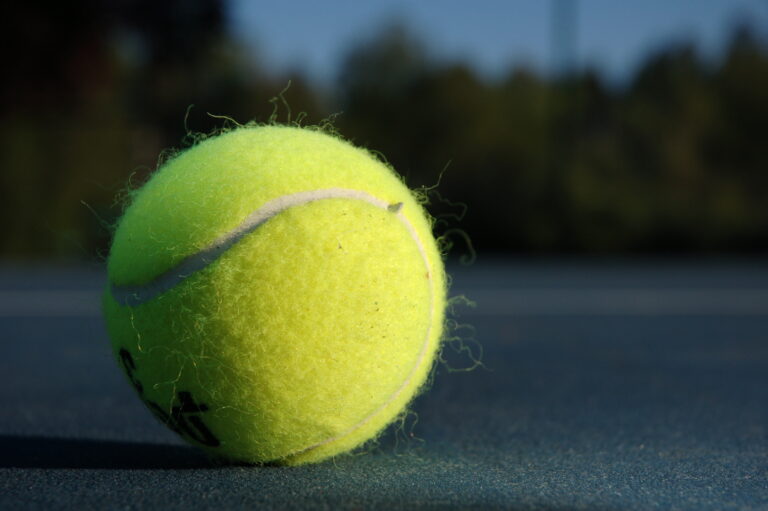 In case you are serving badly, you need to consider the C shape to achieve a good serve. When your service starts from the top and curves around, you will be able to get control and power when you hit the ball.
There are a couple of advantages you can get from the C shape. First, you will have enough time to toss the ball perfectly, you will let the ball bounce on the ground once and then you can finish the rest of the service by making the position for hitting the ball perfectly.
Angle your feet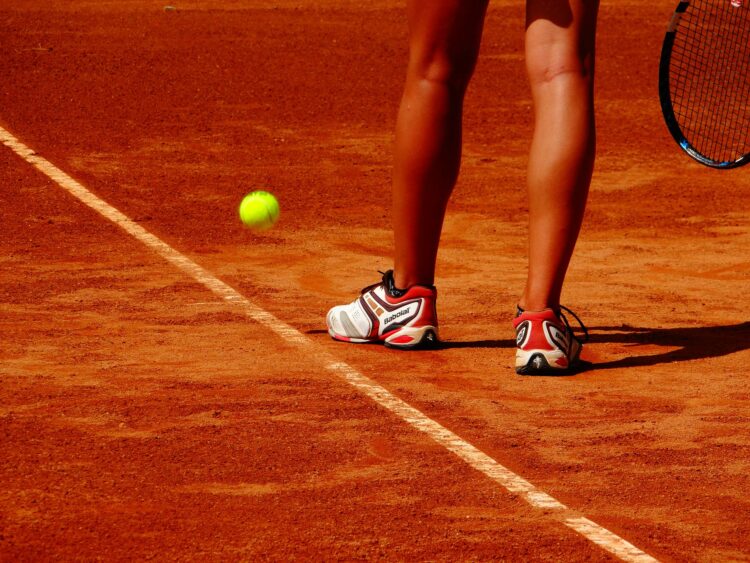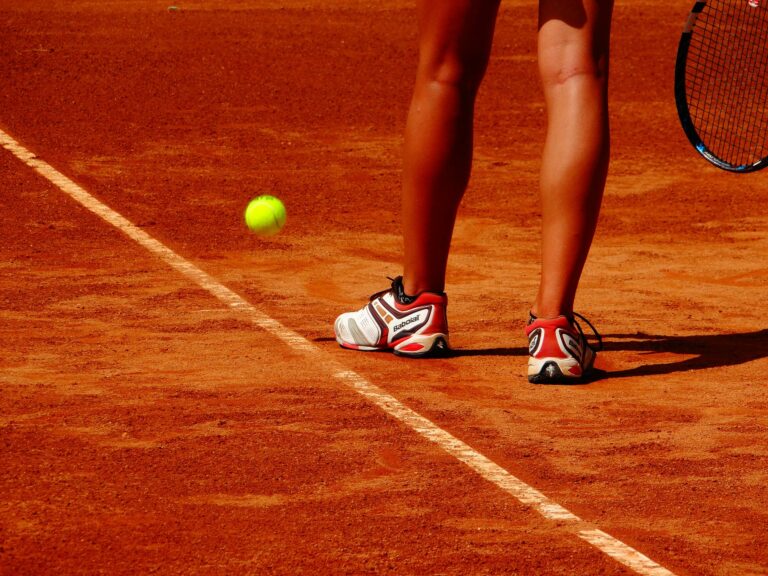 One more tip that can be helpful for your gameplay is considering how you are standing. The footwork is a key factor in achieving success in this sport. More precisely, if you place your feet in the right way, you will have a bigger chance to hit the ball exactly where you want. Your one foot needs to be positioned diagonal and the other one needs to be faced forward.
Consider your eating habits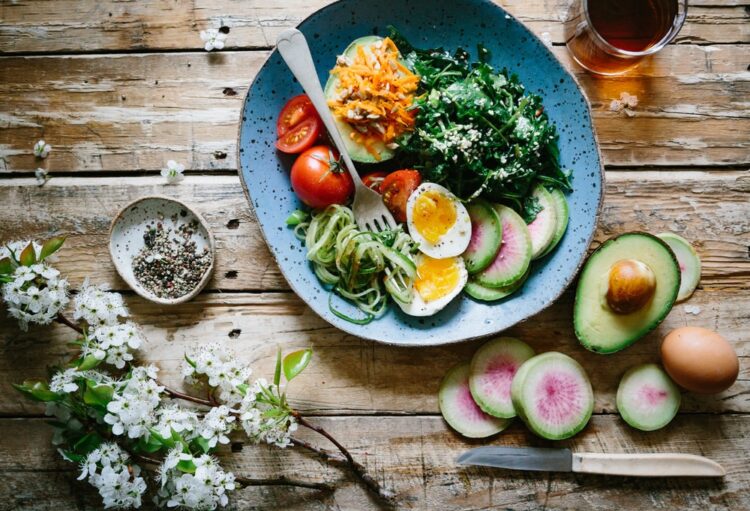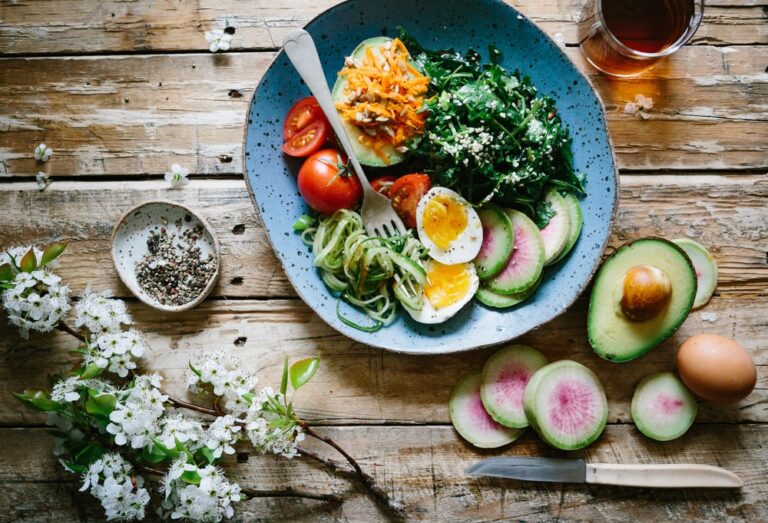 If you want to play tennis like a professional, you need to change your diet. More precisely, there are a couple of things you need to think about. Having and drinking enough water while you are playing is very important. Also, you need to eat healthy food. Do not overeat carbs; instead, focus on eating food rich in protein. It is good to eat after your tennis game and over an hour before.
Remember 'SSR'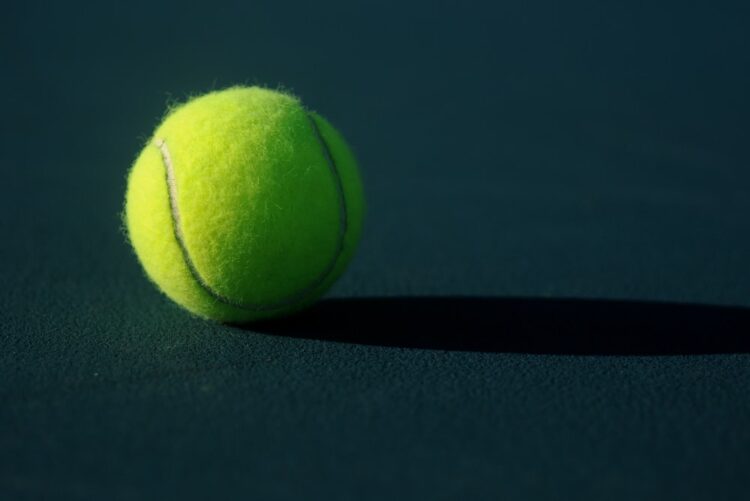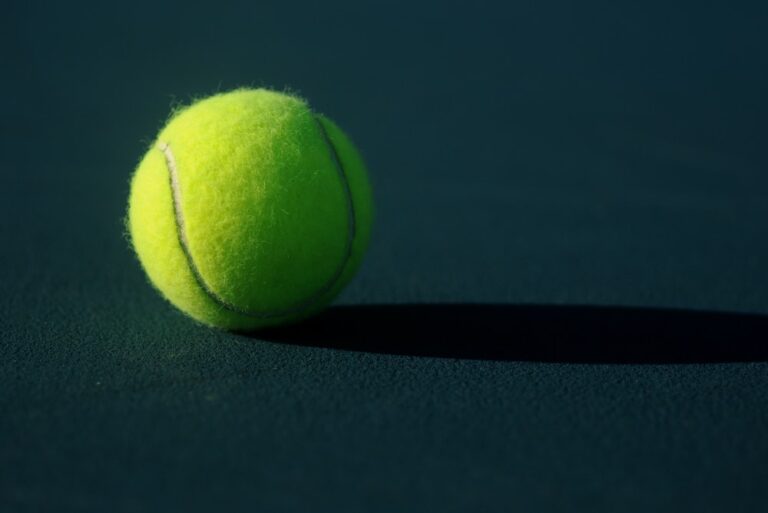 Playing tennis requires much more than you think. For instance, if you want to become a real professional in this field, you need to make sure that your tennis skills are trained well. If you want to achieve this, you need to include fitness training. You can go for runs or you can drive a bike. These things will help you build up your fitness level. You need to be prepared for tennis physically. Anaerobic will help you and this term refers to living without oxygen.
Therefore, you need to remember SSR – short, sharp, and rest. This will keep your skills when you are on the court because you will know when it is time to push yourself and when it is time to rest.