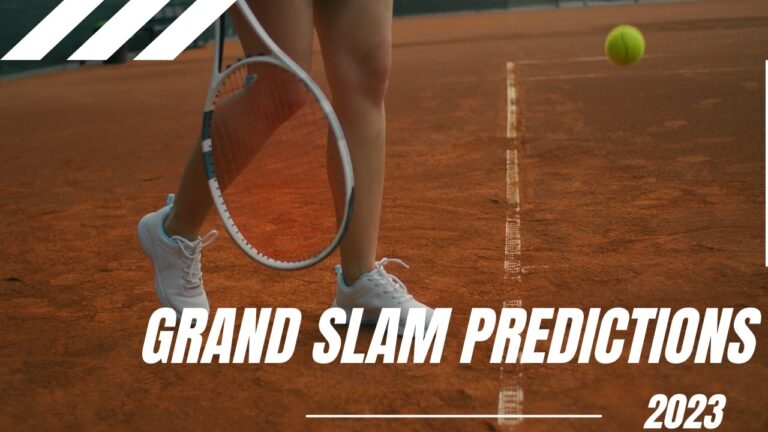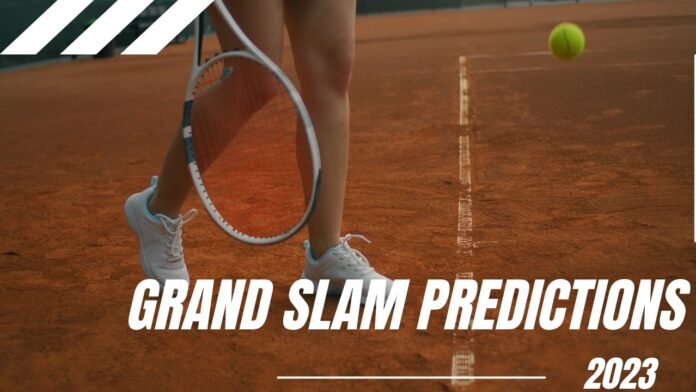 We are already in the middle of 2023, and it is about time to make certain predictions for the Grand Slams. Of course, it is never possible to say exactly who will going to win each of the four most prestigious tournaments. But, we do have the right to make certain conclusions based on the statistics and situation we currently have.
Some people say this is the year when Novak Djokovic can reach some historic achievements. Whether you like him or not, we have to admit that he has a high chance of winning each one. However, we do not want to be subjective. Winning all Grand Slam tournaments at the age of 35 is not an easy task at all. That is the reason why we would like to analyze every piece of information that could provide us with certain answers.
So, why do we make these predictions? Well, we do understand that people want to see who has the highest chance of winning the trophies. Plus, we do know that some people want to test their luck at some of the online bookmakers, such as betiton.com, and have more fun while watching the tournaments this year. That is the reason why we believe our predictions can help people.
We will go tournament by tournament. So, let's go!
French Open
We are pretty sure that a lot of people are barely waiting for Maj 28th to come. There is probably no reason to talk about the rich tradition this tournament has. All the players that come here to play have the capacity to make surprises. However, we still believe that Djokovic has the highest chance of winning this tournament.
His form is pretty good, and we believe he will only improve it in the next 4 weeks. Plus, French Open has always been his biggest issue. He waited for years until 2016 to win the first Grand Slam Title in France. He repeated that in 2021, and we believe he has the capacity to repeat the same thing this year.
The biggest competitors, based on our opinion, are Alcaraz, Tsitsipas, and Sinner. Yet, we must not completely neglect the chance that Nadal may come and play in the tournament. He is dealing with a hip injury, and we are yet to see whether things will be fine or not. We have to put Nadal here. His 112-3 career record simply made us do such a thing.
Wimbledon
Andy Murray is always extremely motivated at Wimbledon. He has a huge number of fans supporting him. But will he really have the chance to reach the finals and win the trophy? Well, motivation has ensured miracles millions of times in the sports industry. But miracles are sometimes not as strong as the faith and stubbornness that Novak Djokovic has. We also believe that he is the biggest favorite to win this tournament.
Immediately after him, we believe that Alcaraz and Matteo Berrettini are on that list. In the fourth place, we would put Tsitsipas that also had some amazing roles in this tournament.
US Open
This tournament was extremely specific due to covid rules in the United States of America. The situation with vaccination and Novak Djokovic is well-known to all people around the world. But, the rules are no longer strict, and Djokovic will, in case major surprises do not appear, play in this tournament.
If you ask us, we believe Alcaraz will, once again, manage to win the trophy. He was extremely dominant last year when he managed to win Caspare Rudd in the finals. On the other hand, we are also sure that Medvedev will use the opportunity to remind people that he also won the US Open 2 years ago after winning over Novak easily in three sets.
The question is – what about Djokovic? Well, it is hard to say he does not have a chance to win a Grand Slam trophy. The last time he had such an achievement was in 2018. For a player like that, it is a long period of time. But, we would put him in third place here just to break the monotony. Plus, is he really ready to win all grand slams this year at that age?
Australian Open (for 2024, but let's make a list completed)
We already know who won Australian Open a couple of months ago. But, we will try to make predictions for the next year as well. For Novak, this year's tournament was pretty emotional. He experienced certain things rarely in the tennis world would have the chance to experience during his entire life. That only improved his motivation to win the trophy. We believe the motivation will remain the same for the next year!
It is becoming hard to calculate how many trophies he has won so far in Australia. It is his court, without any doubt, where he is ready to invest 101% of his strength in reaching the finals and becoming the number 1. Yet, that doesn't mean he won't have tough competition!
Rafael Nadal has always been his biggest competitor in Australia. However, we are not even sure how his career will look in the next couple of months. Nadal probably won't even participate in the Grand Slam tournaments until the end of this year. But, he may manage to recover until next January. The question is – how good is his form going to be?
On the other hand, Medvedev is desperate to win the trophy in Australia. If he and Novak be on opposite sides of the draw, we predict that is going to be the final match. Do you agree?
Conclusion
Many of you will probably say that Novak Djokovic is our favorite. We are fans of this amazing player. However, that's not the reason why we have put him in first place for 3 out of 4 Grand Slam tournaments in the next 12 months. It is pretty difficult to get a vision of how long Djokovic will play at this level. If he keeps his strengths and avoids injuries, we do not doubt our predictions will turn into reality.
On the other hand, many other players are still trying to win some of these fantastic tournaments. Alcaraz, Medvedev, Ruud, Rublev, Tsitsipas…these are all fantastic players. What are your opinions?